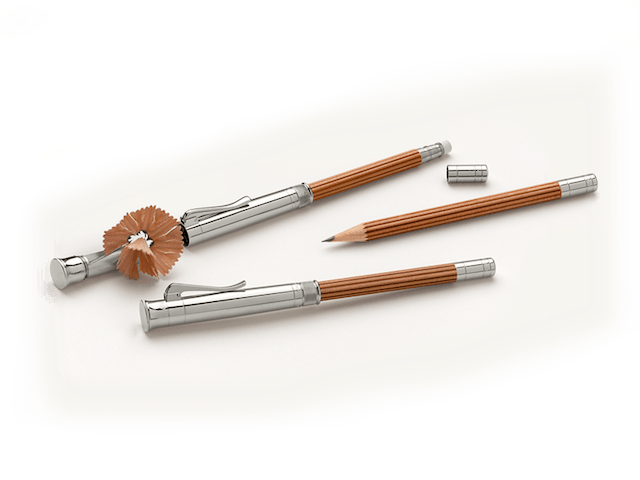 The humble pencil may just be the worlds simplest writing instrument, however that doesn't mean that all pencils are created equally. As is the case with all consumer goods, there are companies out there that sell "luxury" pencils, and they cost a bit more than your average pencil. How much you ask? Well the Perfect Pencil from Graf von Faber-Castell is priced at around $12,800 dollars which probably makes it the most expensive pencil in the entire world.
Now there are a variety of reasons as to why this pencil costs so much money. First of all, Graf von Faber-Castell is a leading name in the world of luxury writing instruments, so right there you have a big name that's attached to the pencil. Additionally the pencil is made with a number of high-quality materials. The wood is from a 240-year-old olive tree, the metal pieces are made from 18-carat white gold, and the cap even has three diamonds in it that weight out somewhere between 0.05 and 0.06 carats. Add in the fact that they only produced just 99 of these pencils in total, and suddenly you have a $12,800 dollar pencil on your hands.
While this pencil may be "perfect" it's high price tag warrants a lot of criticism. There are plenty of pens out there that cost just as much or even more than the Perfect Pencil, however you can replenish the ink in pens. The pencil has a limited lifespan depending on how often you use it, so would you really want to spend that kind of money on one? Regardless, the Perfect Pencil from Graf von Faber-Castell is most likely the most expensive pencil out there.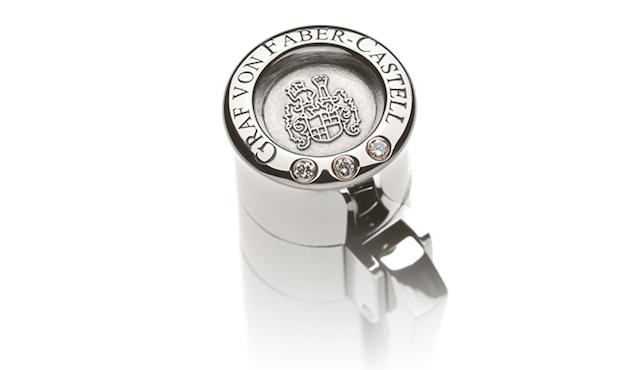 Photos from Graf von Faber-Castell