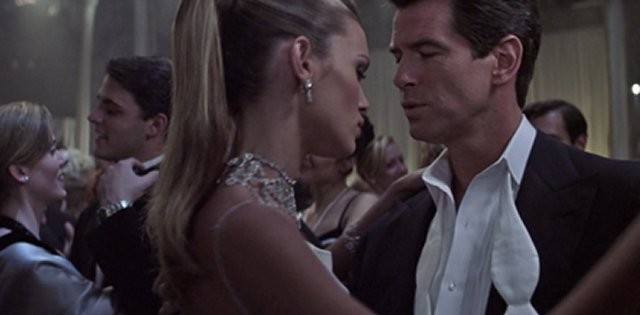 A franchise which has evolved over 60s years naturally has some interesting stories behind it. Indeed, the legacy of everyone's favourite fictional spy is wide-spanning and full of curious trivia. Below are ten somewhat bizarre facts about the villain killing, martini drinking, womanizing, poker playing, style fanatic that is James Bond…
Tuxedos Are (Not) Forever
When signing a contract to play bond, actors give away their right to wear tuxedos in any other movie. That's right – never again can the likes of Sean Connery or Timothy Dalton replicate their former sophistication with the classic look – at least not on the big screen. Some ex-Bonds have found loopholes, such as Pierce Brosnan unbuttoning his bow tie and blazer in the 'The Thomas Crown Affair' for a look too casual to be mistaken for Bond's signature tuxedo.
Dr. No Thank You, The Role Isn't For Me
Once you play Bond, your name is known across the world. Bond helped Craig go from a relatively famous actor within the UK to a global superstar and multi-millionaire. As for the men who turn down the role of Bond…sometimes they become household names too. Amongst the many actors who decided to give the iconic character a miss is Richard Burton (who apparently demanded too high a salary), Liam Neeson (whose wife said she wouldn't marry him if he took the role), Clint Eastwood (who felt the casting should stay British) and Ewan McGregor (who feared being typecast).
Buy Another Day
Nobody's denying that the Bond movies are thoroughly laced with product placement. The truth is, we've become so accustomed to the Aston Martin and Omega watches that's it's now just part of the Bond formula. In Skyfall, Craig switches out his timeless Vesper Martini, for a Heineken beer in a less than subtle manner. Heineken is reported to have paid $45 million for that swig of endorsement. For 'Casino Royale', producers were extremely close to striking a deal with PokerStars to have their logo featured in the casino. The deal was so far along that you could see 007 marketing material in PokerStar lobbies, yet it fell through at the last minute when producers decided they didn't want to be associated with an online gambling site afterall.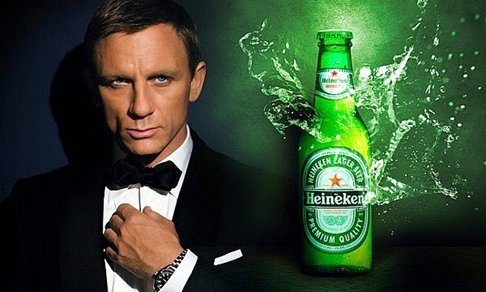 Quantum of Rare Wine
The original Vesper Martini, made famous from Ian Fleming's 'Casino Royale', is no longer possible to make…unless you happen to have a stock of rare and discontinued wines in your kitchen pantry. Kina Lillet, one of the cocktail's key ingredients, was popular during the first half of the twentieth century but, following a decline in sales, was discontinued in the 1980s. Its recipe was reformulated, resulting in the now readily available 'Lillet Blanc'. The Vesper Martini, however, can never quite be the same.
The Living Bond
The real James Bond (yes, he existed!) was never a spy. He was a leading American ornithologist who went on tropical expedition and specialized in birds of the Caribbean. His book, 'Birds of the West Indies', fell into the hands of Ian Fleming who was a keen bird watcher himself. Fleming liked the author's Anglo-Saxon, ordinary name and asked the ornithologist if he could use it for his fictional spy. The original Bond said he was "fine with it". Several Bond movies have made references to ornithology as a form of tribute. In 1964, Fleming sent the original Bond a first edition copy of 'You Only Live Twice'. He signed it; "To the real James Bond, from the thief of his identity". The book was later sold for $84,000 at an auction.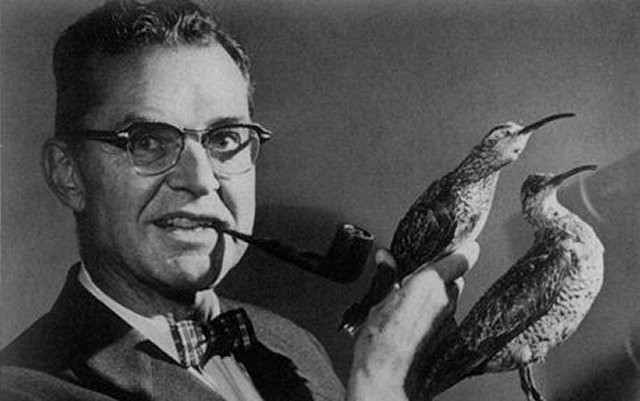 From Scotland With Love
It's hard to believe now, but before Sean Connery had made his distinctive mark on the Bond legacy, there was some doubt as to whether he really was right fit for the role – particularly because of his Scottish accent. Fleming reportedly said that Connery was 'not what I envision of Bond'. Fleming was won over, however, after the successful premiere of Dr. No. In fact, he was so impressed with Connery's performance, that his subsequent novels featured Bond as having half-Swiss, half-Scottish heritage.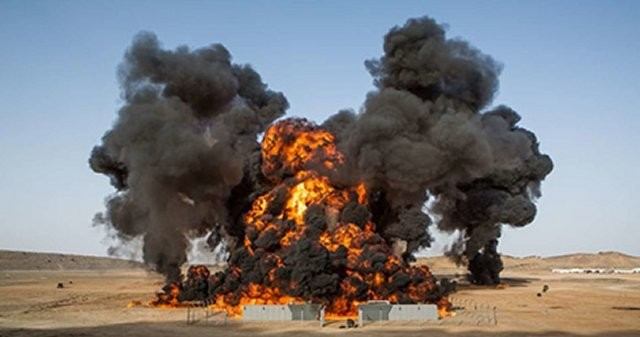 The (Guinness) World (Record) Is Not Enough
The Bond franchise has broken many records in its time. Most recently, the desert explosion in Spectre beat the Guinness World Record for largest movie explosion ever, and Michael Bay is probably feeling a little jealous. The science behind orchestrating the explosion was painstakingly planned in detail, with little margin for error. Craig's first Bond movie was also a record breaker for highest ever number of flips – the Aston Martin rolled seven times after Bond's dramatic swerve in 'Casino Royale'. Other world records set by the franchise include 'longest speedboat jump' and 'highest bungee jump'.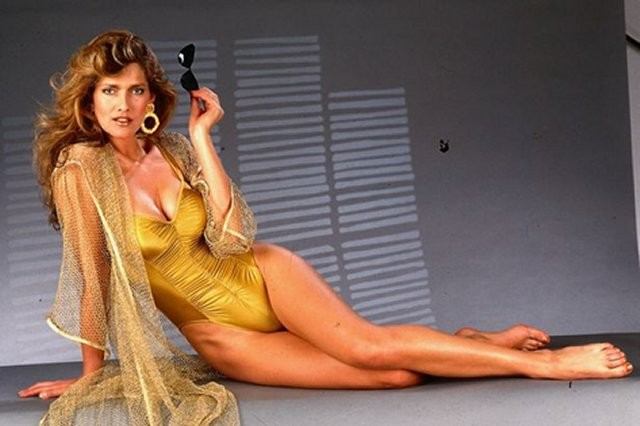 License to Defy Expectations
Besides car chases and cocktails, the Bond movies have always been famous for beautiful women. The womanizing spy seems to have had countless romantic interests over the years – all of them young, stylish and cultured. The often sexist scenarios and outdated portrayal of women has not foregone criticism, yet there's some progressive trivia to be heard regarding 'For Your Eyes Only'. The film sees the first ever transgender in a Bond film, Caroline Cossey, flaunting her flawless figure. The actress, born a man, is also the first transgender to have modeled for Playboy.
The President Who Loved Me
There are two types of people – Bond fans, and people who pretend they aren't Bond fans. John F Kennedy falls into the first group. He loved the Bond films so much that he would watch each new release in a private screening. In an interview with Life Magazine, the ex-president revealed 'From Russia With Love' was one of his favorite novels of all time. Kennedy saw the movie adaption premiere the day before his fateful trip to Texas in 1963. With the CIA, under Kennedy's instructions, having sent an exploding cigar to Castro with the purpose of assassination, one can't help but wonder whether the president might have been a little inspired by the fictional spy books.
The Man With The Lady's Gun
Bond's original weapon of choice, as imagined by Fleming, was a Beretta 418. The gun's small size makes it easily pocketed which is perhaps why Fleming thought it a convenient gun for the stealthy spy. That changed in 1956, however, when a British firearms expert who had grown fond of Fleming's novels wrote the author a letter which pointed out certain 'inaccuracies'. Geoffrey Boothroyd, wrote "I list most of the things about Bond, with the exception of his rather deplorable taste in firearms." About the Beretta 418, Boothroyd wrote "This sort of gun is really a lady's gun, and not a really nice lady of that." As an alternative, Boothroyd suggested Bond be armed with a revolver. Fleming liked the idea, and in his next novel had Bond use Walther PPK.
Guest post written by Sophie Jackson