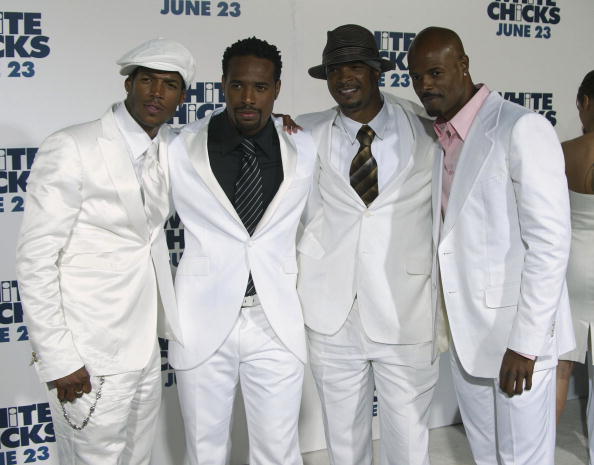 The Wayans family has been a staple name in the comedy industry for the past couple of decades with multiple generations of successful and funny comedy careers. While the family has collectively earned a great amount, each individual has also built up their own type of fortune. Here are the richest Wayans brothers according to their net worth.
5. Damon Wayans Jr. – $5 Million
Damon Wayans Jr. is currently on the rise since finding success with television shows Happy Endings and New Girl. He is the son of Damon Wayans and nephew to Keenan Ivory, Shawn, and Marlon. Damon Wayans Jr. got his start though his father when he was young with roles in Blankman and appearing on My Wife and Kids. Wayans Jr. is the star in the recently released comedy film, Let's Be Cops.
4. Marlon Wayans – $15 Million
Marlon Wayans is currently 42 years old but has had a pretty solid career when looking back. His first big roles came in the classic comedy making fun of horror movies; Scary Movie, where Wayans played Shorty. A lot of the time, Marlon will work with his brother Shawn, who was also in Scary Movie, while the pair also starred together in White Chicks.
3. Shawn Wayans – $30 Million
Shawn Wayans is the brother of Marlon, who he has starred in many movies and shows with. He got his start in Scary Movie which ended up getting a sequel and featured both him and Marlon again. Wayans has also earned a bunch of writing credits on all the Scary Movies, White Chicks, The Wayans Bros. and more.
2. Damon Wayans – $35 Million
Damon Wayans is the father to the New Girl star, Damon Wayans Jr. He started out doing stand up comedy and briefly was featured on Saturday Night Live. Wayans most notable role was on My Wife and Kids, which received many award nominations.
1. Keenan Ivory Wayans – $65 Million
Keenan Ivory Wayans is the oldest out of the brothers and is most known for creating the Fox comedy show In Living Color, which he wrote and directed. He is currently a judge on Last Comic Standing and has wrote and produced many of the same movies that his brothers were featured in.
Photo by Frederick M. Brown/Getty Images