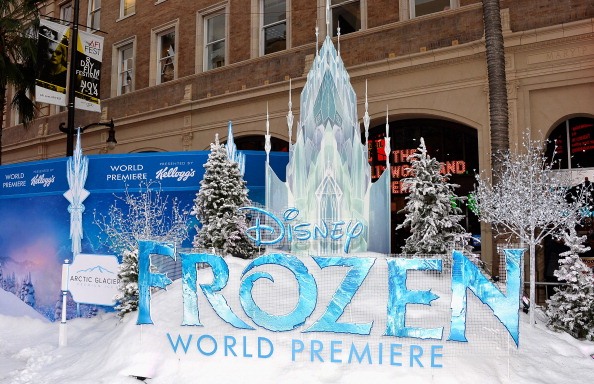 Disney has started eating up some of the largest movie franchises in history; mainly Star-Wars and Marvel. They are pumping out tons of great films that always hit huge in the box office and among a wide crowd of fans. Disney has released some of the best movies that are able to impact both children and adults despite whatever age you are because they are quality storytellers. Here are the five highest grossing Disney movies of all time.
5. Toy Story 3 – $1.063 Billion 
Toy Story 3 had probably drew in one of the largest and most diverse audiences ever. The followup was long awaited by many; my generation which grew up with the films and our parents as well as the typical families and children from everywhere. Everyone wanted to see the final segment of these lovable toy's run with their owner Andy, and there were certainly no dry eyes when leaving the theater for this one. The film brought in $1.063 billion which displays just how loved the Toy Story trilogy is for how long its been around.
4. Pirates of the Caribbean: Dead Man's Chest – $1.066 Billion
Although I was never as intensely into the Pirates of the Caribbean series as other people, I still really like all of the movies and that they were able to create something fresh with pirates. The series was huge after everyone saw Johnny Depp do a phenomenal job in the role of Captain Jack Sparrow and it took off from there. The third movie was one of the largest grossing ever and comes in at Disney's second highest grossing movie of all time at $1.066 billion.
3. Iron Man 3 – $1.21 Billion
As I've talked about in some of my other movie articles, Marvel, and even more specifically, Iron Man, dominates these movie earnings lists. Iron Man was the foundation for the Marvel Cinematic Universe and Robert Downey Jr. is what made the franchise so popular. Since then, all Marvel movies have been mega hits for Disney, even more so the Iron Man movies and the last one to release earned a gross of $1.21 billion.
2. Frozen – $1.26 Billion (not done yet)

All of Disney's animated films usually make a killing in the box office, but their most recent one, Frozen, received a very large turn out and grossed $1.26 billion. The film was fun to watch but also had a very enjoyable musical aspect to it (besides "Let It Go" …) which is just something a little different from an animated film and was well received by viewers.  By the time the year is out this movie should be at the top of this list.
1. Marvel's The Avengers – $1.5 Billion
I think that The Avengers has topped nearly every movie article that I've done. The film was just overall very epic and brought multiple superheros into the same film to work together, finally giving viewers everywhere a sense of continuity and something greater. The Avengers set a new bar for superhero movies and left everyone else in the dust with how well they planned for everything to come together because it was a smash hit and brought in an absurb $1.5 billion worldwide.
Photo by Frazer Harrison/Getty Images