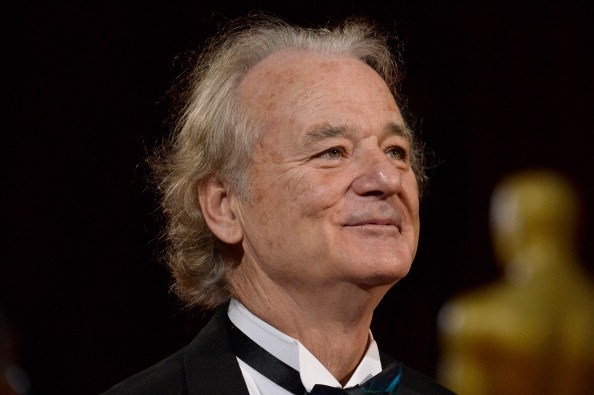 Actor Bill Murray has been sort of hard to avoid lately. Aside from the escalating admiration of his comedic acting prowess, Murray, a lifelong and die hard Chicago Cubs fan, was highly visible during the team's run through the playoffs this past fall, culminating in their dramatic Game 7 World Series Win — their first since 1908! We saw him cheering in the stands, leading the Cubs faithful at Wrigley Field during a traditional seventh inning stretch rendition of "Take Me Out to the Ball Game," celebrating in the locker room, and even appearing with Cubs players Dexter Fowler, Anthony Rizzo, and David Ross on Saturday Night Live the week after they won it all to sing the team's unofficial fight song "Go, Cubs, Go."
Despite Bill Murray's high profile lately, however, he remains a true man of mystery to most of us. Even his most dedicated and devoted fans don't know many of the nuanced details about his life and career. Part of that is intentional, though: he keeps his private life private, and he seems to enjoy throwing the public off with unexpected appearances. He's a comedic actor, but there he is in dramatic films delivering his lines with utter sincerity. He's a celebrity, but there he is pouring tequila shots for everyone at a film festival. He's wealthy, but he hangs out with whomever he pleases and maybe even cleans up their kitchen for them. Simply put, he's a hard man to pin down. Figuratively, of course.
Here are 20 things you didn't know about Bill Murray.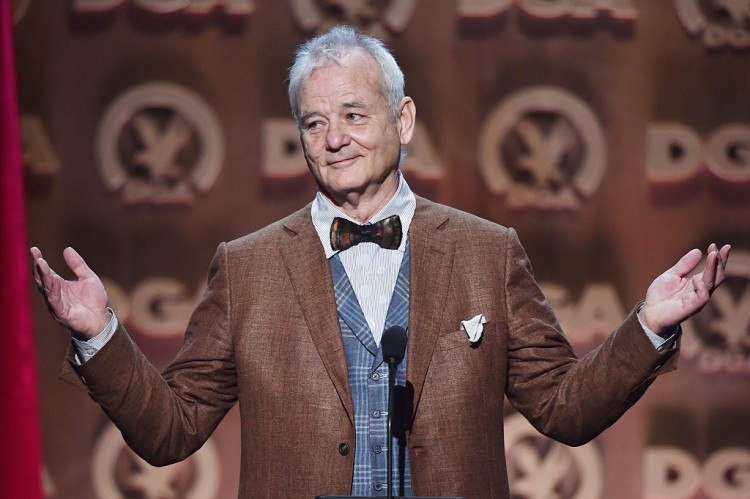 1. Murray's devotion to the Chicago Cubs runs deep. He was born in Evanston, Illinois, a northern suburb of Chicago, with his parents and a whopping eight siblings. Theatre and performance also seems to be in the family genes, as three of his brothers (Joel Murray, John Murray, and Brian Doyle-Murray) are also professional actors. The big Catholic family was tight knit and happy, and it was a true tragedy when Murray's father died at age 46 as a result of diabetes.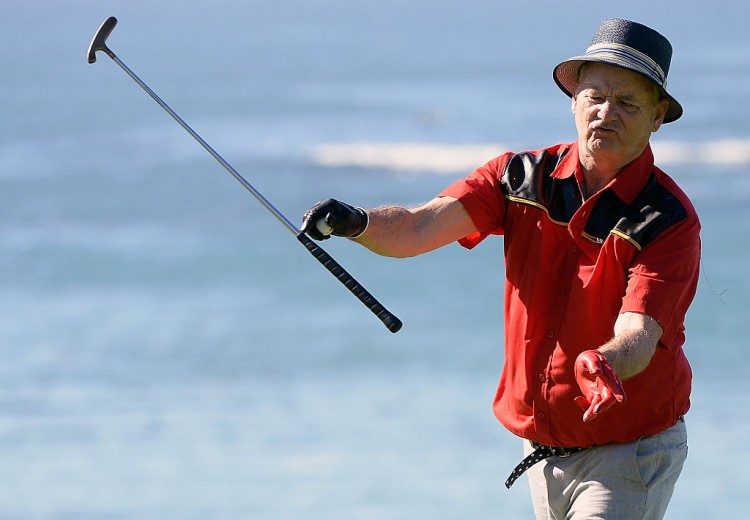 2. It's hard to picture Bill Murray as a parochial school student, but he actually did graduate from Loyola Academy, a Jesuit high school in nearby Wilmette. He then headed west to Denver and enrolled in pre-med classes at Regis University. His days as a college student were short lived, though, and it wasn't long before Murray quit and moved back to Evanston. He did eventually get his degree, though: in 2007, Regis University presented him with a Doctor of Humanities degree — honorary, of course.
3. Pot head, maybe. But criminal dope dealer? Do those sound like words you'd use to describe Bill Murray? He may not seem like one to publicly toke up right now, but back in 1970, on his twentieth birthday, Murray was actually arrested for possession of an astonishing ten pounds of marijuana! And as you might imagine, he was not intending to smoke all that weed — he was going to sell it. Fortunately for the future of American comedy and cinema, Murray was let off with a slap on the wrist: a few years of probation.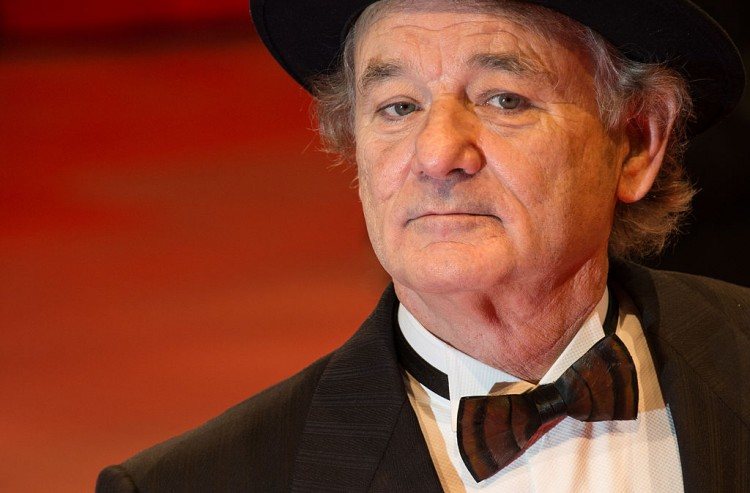 4. Murray may come across as a mild mannered guy, but he's had his share of fights. In fact, in 1976, he came to blows with fellow funnyman Chevy Chase, another seemingly mild mannered guy who would sooner throw a dart than a punch. Still, the incident happened backstage at Saturday Night Live when Chase returned to host the show. Murray felt some animosity about Chase returning; he had replaced him on the show and didn't want to be outshined. The blows came and went, and a few years later, the two were on good enough terms to make Caddyshack together.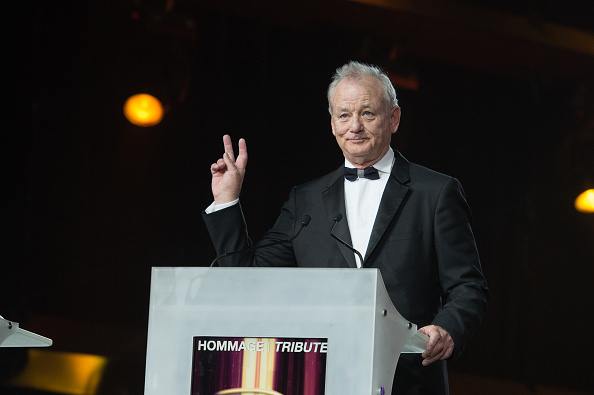 5. Speaking of Caddyshack, Bill Murray's performance in the 1980 comedic feature is pure genius. He's so thoroughly engrossed in his role as Carl Spackler that one might think he spend months preparing for it. However, that's simply not the case. Murray appears so casual and off the cuff in the movie because actually ad libbed all of his lines in Caddyshack. While it's not the only outstanding improv performance to be captured on film, it's gone down as one of the absolute funniest.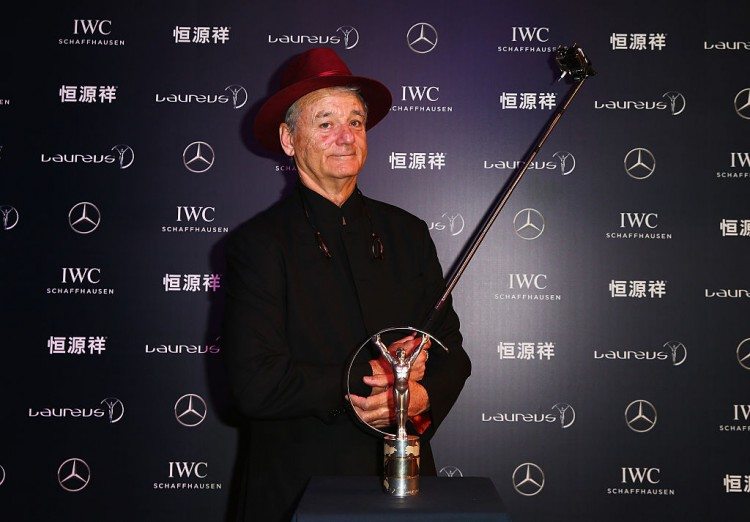 6. Bill Murray has the distinction of being the first guest ever on Late Night With David Letterman. He was on the show's premiere in 1982, back when Letterman was largely unknown outside of his Indiana hometown, and appeared on Letterman's program more than 40 times in all. Late night shows typically don't have regulars, but Murray was one of the closest people to a regular that Letterman had.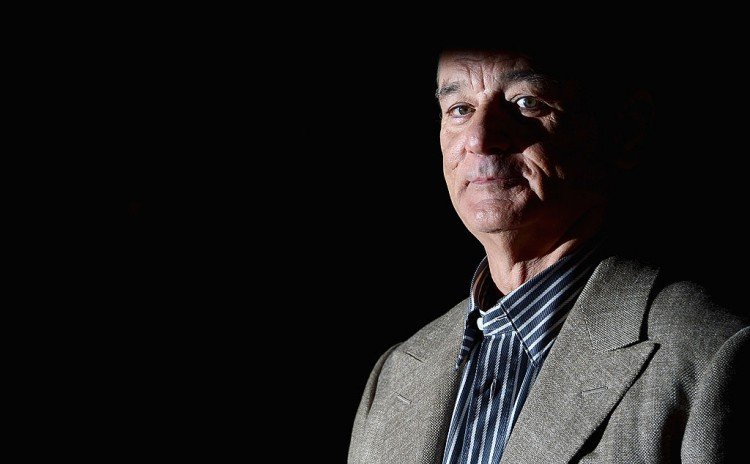 7. Murray is often remembered as the characters he's portrayed in his hit films. However, he's also turned down perhaps more roles than he's had the privilege of earning. The list is really striking: he turned down leading roles in Airplane, Splash, Cape Fear, Rain Man, Gung Ho, The Hitchhiker's Guide to the Galaxy, Alvin and the Chipmunks, and many more. Some scripts just didn't grab him, while other roles didn't feel like the right fit to Murray. He's clearly had an illustrious career, but it's fun to think how some now-classic movies might be different if Murray had been included in the credits.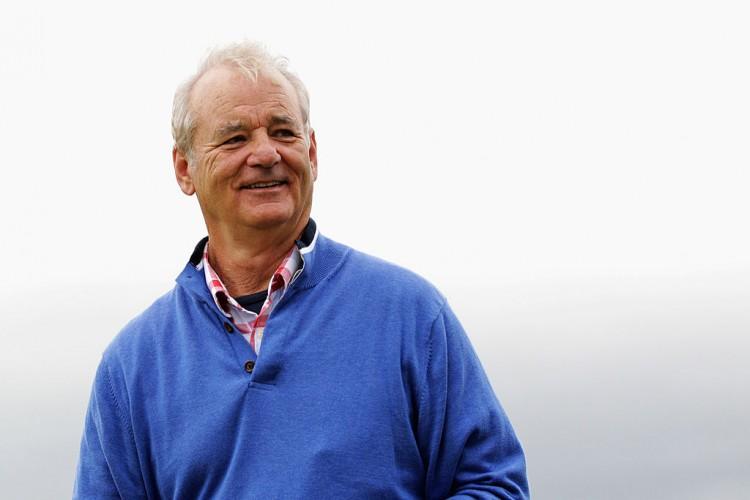 8. Despite turning down some big Hollywood jobs, Murray also got some roles that were not initially meant for him. For example, The role of Peter Venkman in 1984's original Ghostbusters was written for the late great John Belushi. Belushi was on board during the development of the film, but after his shocking death in 1982, the part went to Bill Murray. The rest, as they say, is history.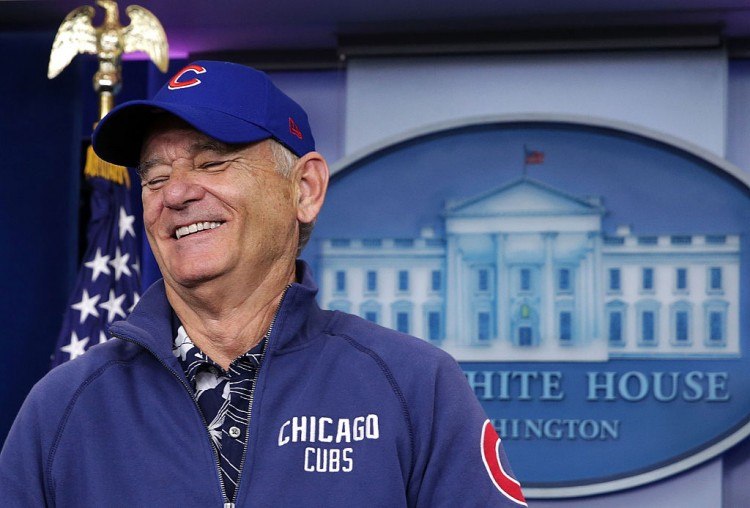 9. Murray's devotion to his Cubbies is more than admirable, but did you know that he also played baseball? His minor league career was just that — minor — but it does bear some mentioning in a list of things you didn't know about the man. He had two at bats in 1978 for the Washington state-based Gray Harbor Loggers, and it was a relative success. His one hit in those two at bats gives him a .500 batting average: not too shabby at all.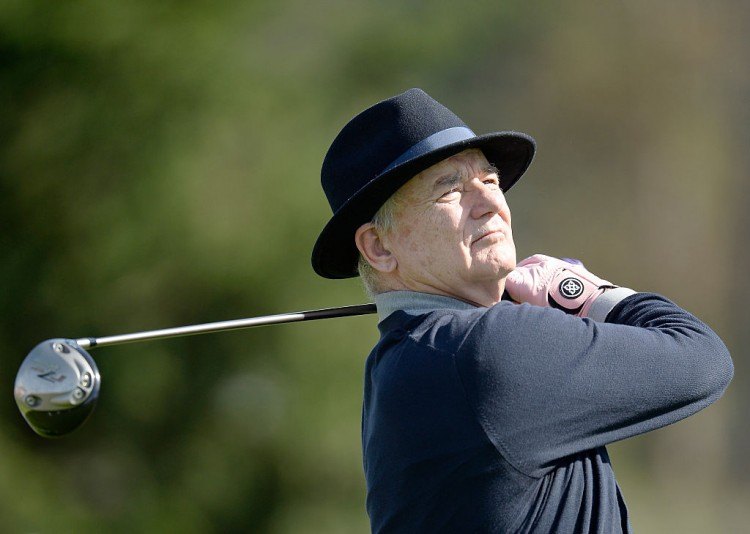 10. If you can't play baseball, buy baseball teams — that seems to be Murray's modus operandi. He's currently part owner of four minor league teams: the Saint Paul Saints, the Charleston River Dogs, the Hudson Valley Renegades, and the Brockton Rox. He's also invested in other minor league teams over the years, and is clearly not afraid to put some money behind his love of the game.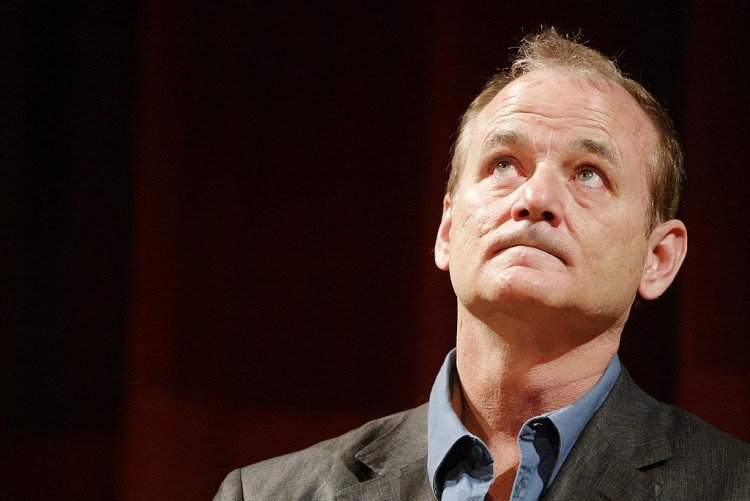 11. In addition to being a true blue baseball fan, Bill Murray is also an avid golfer. One of his first jobs was as a golf caddy, which he did in high school as a way to help pay his private school's tuition. His time on the course helped inform his performance in Caddyshack (which, as previously stated, was entirely ad libbed). Murray had so much to say about the influence of golf in his life that he even wrote a book about it: 2000's Cinderella Story: My Life in Golf.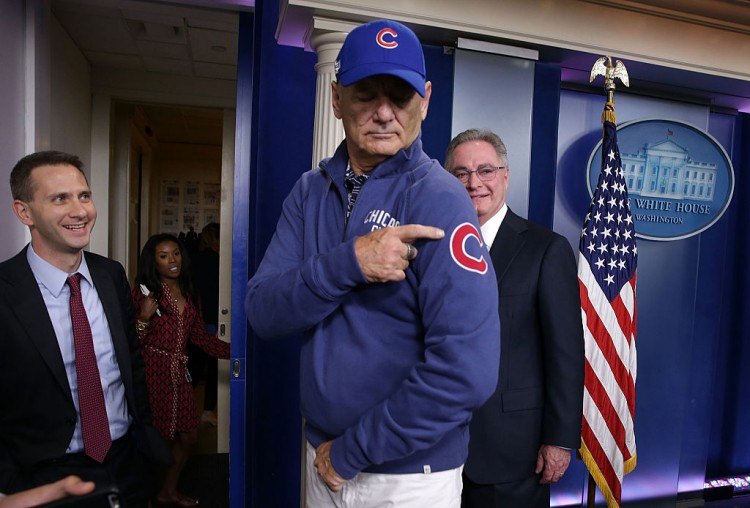 12. Quick: who's the Hollywood actor you'd least want to get into a scrap with? If you said Robert De Niro, you wouldn't be alone: De Niro has built a career on playing street smart tough guys. However, that didn't scare Billy Murray, who starred with De Niro in 1993's Mad Dog and Glory. While shooting a scene with the intimidating actor, Murray actually went a bit too far with his physical cues and broke De Niro's nose. Fortunately, De Niro didn't feel the need to "take care of" his co-star.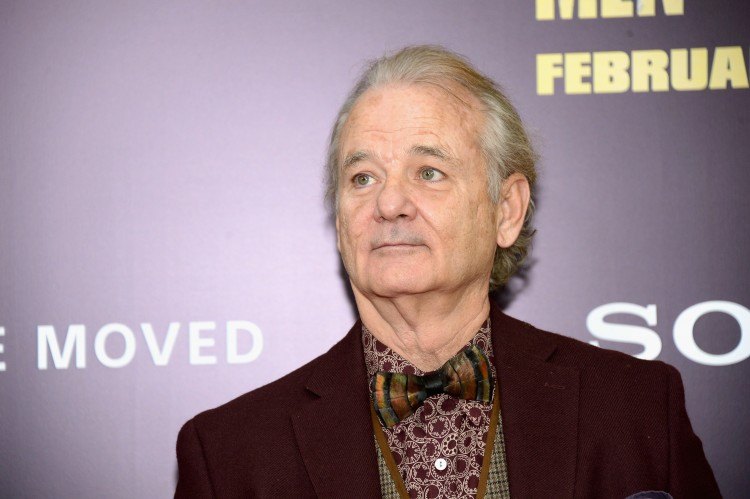 13. As you may have gathered by this point in our list, Murray has a bit of a hot temper and is prone to nasty mood swings. Others have obviously noticed, but not too many feel comfortable pointing it out. However, fellow actor and friend Dan Aykroyd went as far as to come up with a nickname for his moody pal: The Murricane. It may not have caught on among other actors or fans, but let's just say that the nickname isn't exactly a secret.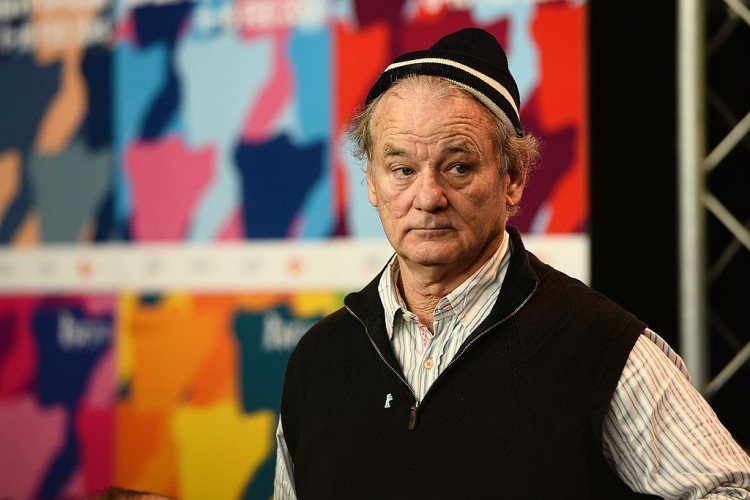 14. Bill Murray is the voice of Garfield, the lasagna loving feline, in the 2004 live action movie. Murray agreed to take the role, an unconventional one even for him, because he thought the film was going to be directed by the Coen brothers, the directors of such dark and subversive films like Raising Arizona, The Big Lebowski, Fargo, No Country For Old Men, and more. Instead, the film was directed by Joel Cohen (with an "h"), who has worked on lots of family feel good movies like Cheaper by the Dozen.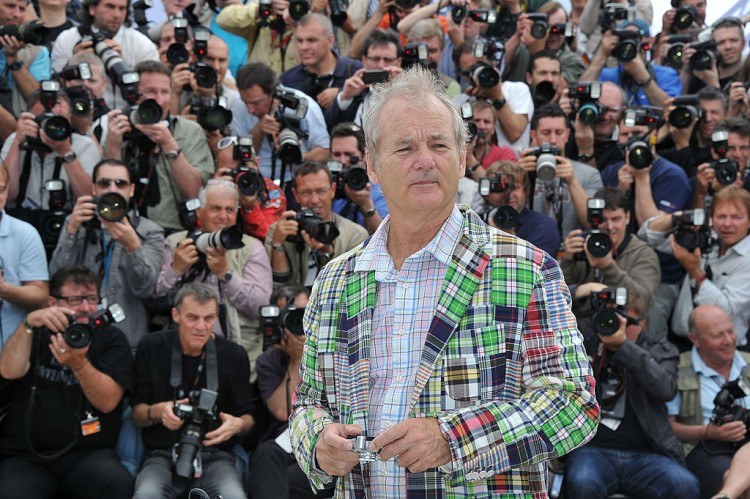 15. Murray isn't too shabby with an axe — a six stringed axe, that is. In fact, Murray opened up the 2007 Crossroads Guitar Festival in Chicago with a solo rendition of Van Morrison's classic hit "Gloria." Toward the end of the song, he was joined on stage by Mr. Crossroads himself, none other than Eric Clapton.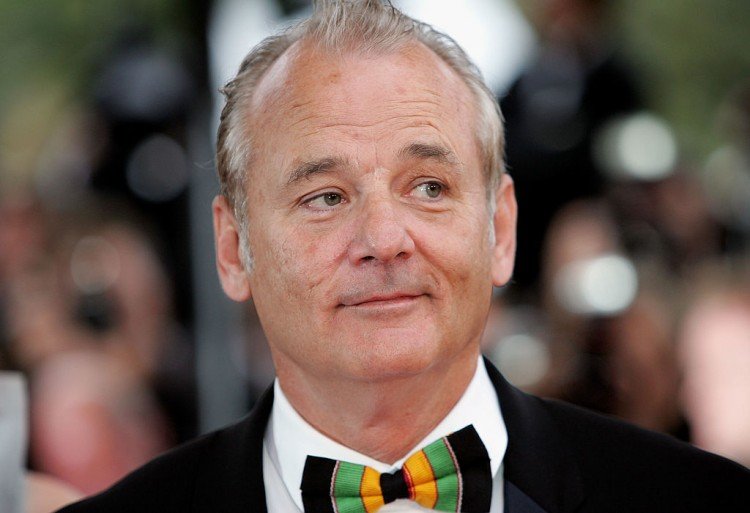 16. Just about every professional actor, in Hollywood and everywhere else, has an agent to help them land jobs. Not Bill Murray, though. He hasn't had an agent in decades, as he finds them unnecessary in the process of finding appealing roles. For many years, Bill Murray had a hotline — a 1-800 phone number that directors and producers and writers could call and leave a message to pitch him an idea. Rumor has it that Murray rarely checked his messages, and for a while, it made him one of the most notoriously difficult celebrities to get a hold of. Apparently, however, the actor did not renew the phone number for his hotline, and dialing it now will lead you to a business of the risqué and adult variety. So how can you get in touch with Bill Murray if you want him to star in your movie? We're honestly not sure.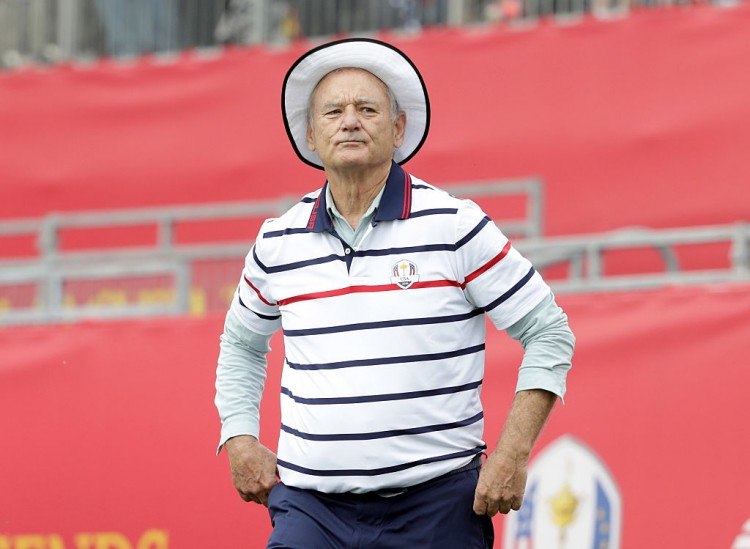 17. In addition to acting, golf, and baseball, Bill Murray is also part owner of a restaurant in St. Augustine, Florida. It's called Murray Brothers Caddyshack, and it's owned by Murray and his five brothers. The eatery features standard American fare, such as burgers, fish and chips, ribs, and more, plus it sponsors a two-day charity golf tournament every year for the past 15 years that has raised more than $4 million total. The restaurant's motto? Eat, drink, and be Murray, of course.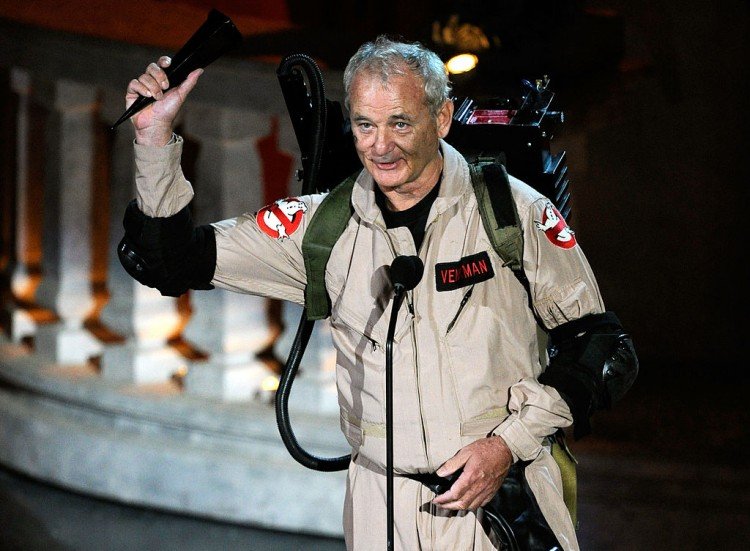 18. Bill Murray likes to party, but lately he does it in the most charming way possible. There are several stories about him showing up to bars and just serving customers tequila, and he's been known to crash house parties as well. In 2014, he showed up unannounced and uninvited to a stranger's bachelor party in a Charleston, South Carolina steakhouse. The guys welcomed him, and Murray actually ended up giving a lovely toast about the beauty of love and marriage. Another story has him crashing a student party in Scotland in 2015, sticking around until the end, and then proceeding to do the dishes left in the kitchen sink.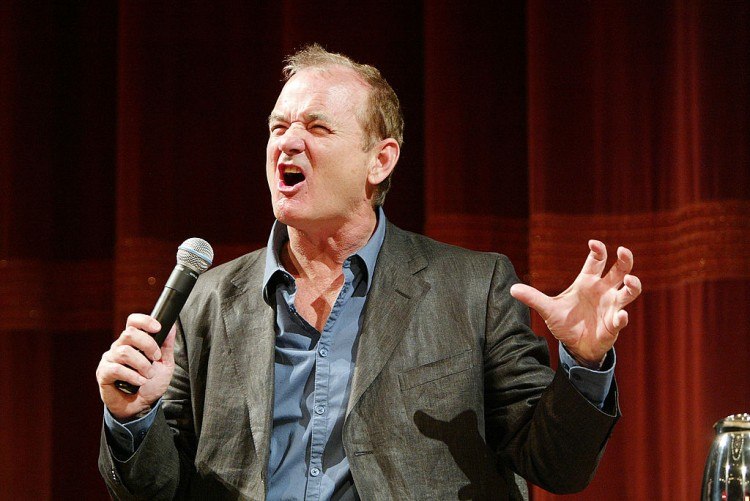 19. Murray often comes across as a lone wolf, but he's been married in the past and does have a family. We was wed to Margaret Kelly from 1981 to 1994, and the couple had two sons. He later married Jennifer Butler in 1997, and they had four sons before divorcing in 2008.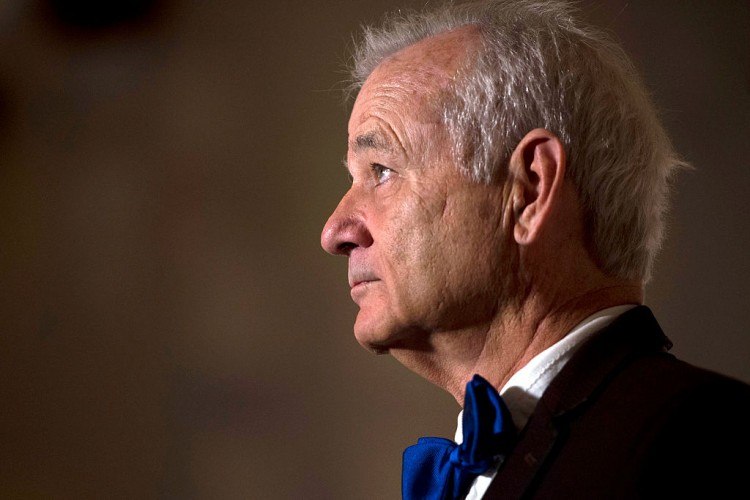 20. If there's one thing we can learn from the career of Bill Murray, it's this: it really does pay to be funny. Murray's net worth is estimated at an impressive $140 million. While he does not come across as flashy or extravagant, Murray does maintain several residences throughout the United States; they are in Los Angeles, Martha's Vineyard, Charleston (South Carolina), and a small town named Palisades just north of New York City. He's also owned an apartment in New York's Greenwich Village until 2013.