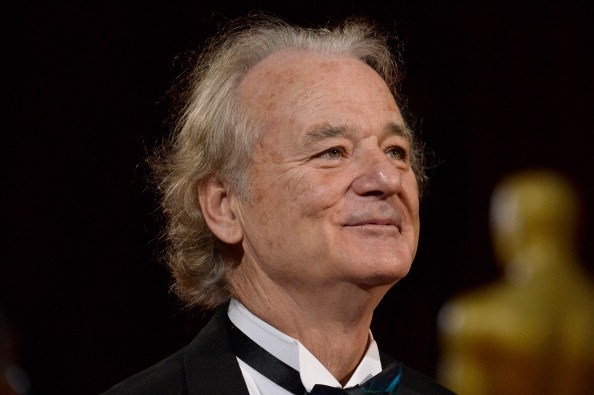 Actor Bill Murray has been sort of hard to avoid lately. Aside from the escalating admiration of his comedic acting prowess, Murray, a lifelong and die hard Chicago Cubs fan, was highly visible during the team's run through the playoffs this past fall, culminating in their dramatic Game 7 World Series Win — their first since 1908! We saw him cheering in the stands, leading the Cubs faithful at Wrigley Field during a traditional seventh inning stretch rendition of "Take Me Out to the Ball Game," celebrating in the locker room, and even appearing with Cubs players Dexter Fowler, Anthony Rizzo, and David Ross on Saturday Night Live the week after they won it all to sing the team's unofficial fight song "Go, Cubs, Go."
Despite Bill Murray's high profile lately, however, he remains a true man of mystery to most of us. Even his most dedicated and devoted fans don't know many of the nuanced details about his life and career. Part of that is intentional, though: he keeps his private life private, and he seems to enjoy throwing the public off with unexpected appearances. He's a comedic actor, but there he is in dramatic films delivering his lines with utter sincerity. He's a celebrity, but there he is pouring tequila shots for everyone at a film festival. He's wealthy, but he hangs out with whomever he pleases and maybe even cleans up their kitchen for them. Simply put, he's a hard man to pin down. Figuratively, of course.
Here are 20 things you didn't know about Bill Murray.