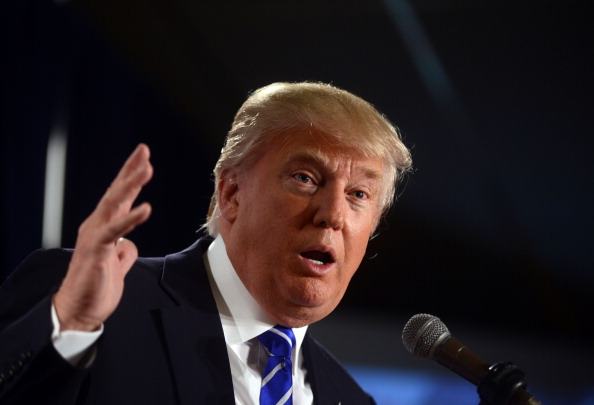 Donald Trump is many things. To some, he is a wildly successful business magnate, investor, television personality, and author. To others, Trump is a conservative celebrity with big hair and an even bigger ego. No matter how you view Trump, he is undoubtedly one of the best known real estate entrepreneurs in the United States. The 68-year-old chairman and president of The Trump Organization and the founder of Trump Entertainment Resorts is widely known for his extravagant lifestyle, his role on NBC's The Apprentice, his outspoken manner, and his rumored presidential aspirations. Not only is Trump known famously for his wealth–he currently has a net worth of $3.9 billion–but he is also renowned for his many business failures. Most recently, Trump Plaza Associates, the company that runs Atlantic City's Taj Mahal, filed for Chapter 11 bankruptcy protection in Delaware last month. The Taj Mahal is scheduled to close on or around November 13th, while the Trump Plaza Hotel and Casino has already shut down. Although Trump's only current relationship with the buildings was the licensing of his name, Trump has still experienced a number of business failures over the course of his 46-year career. Read on for Donald Trump's top five failures.
5. Trump Magazine
Trump's third attempt at a luxury magazine, Trump Magazine, was launched in late 2007 and folded merely two years later. This particular luxury quarterly, published by the Ocean Drive Media Group, was aimed at affluent readers in major U.S. markets devoted to spending a great deal of money with stories on private jets, Louis Vuitton luggage, high-end jewelry, and luxury travel. After Ocean Drive Media was acquired by Niche Media, the low-selling magazine's plug was eventually pulled.
4. Trump Shuttle
In 1988, Trump purchased Eastern Air Shuttle for $365 million and bought a fleet of 17 Boeing 727s, turning each of them into luxury flying machines complete with maple-wood veneer floors, chrome seat-belt latches, and golden bathroom fixtures. Along with his fleet of planes, Trump also acquired landing facilities in New York City, Boston, and Washington D.C. The airline never turned a profit and Trump wound up defaulting on his loans–the company ceased to exist under his name in 1992.
3. GoTrump.com
If regular citizens like you and me decided we wanted to "travel Trump style," then GoTrump.com was the place to go. The Travelocity-powered search engine, launched in 2006, featured private jets, tickets to exclusive events, a section featuring "Donald's favorites," an email address to receive Trump's travel tips, and a 120 percent price guarantee on select hotels. Not surprisingly, the luxury travel site marketed to regular people didn't last. GoTrump.com shut down in 2007.
2. Trump Mortgage
In April 2006, Trump announced that he was launching his own mortgage company, a company that is "going to take better care of people than anyone in the mortgage industry ever has." Trump's son even predicted that Trump Mortgage would soon be the nation's number one home-loan lender. However, Trump Mortgage shut down a mere year and a half later due to bad timing and bad hiring–the man Trump chose to run his company had only held a registered broker position on Wall Street for six days.
1. Trump Entertainment Resorts
Probably the biggest failure of Donald Trump's career, Trump Entertainment Resorts–which used to run Trump Plaza Hotel and Casino, Trump Marina, and Trump Taj Mahal in Atlantic City, New Jersey–filed for bankruptcy a fourth time last month. The Trump Marina was sold to Landry's and renamed the Golden Nugget in 2011, while the Trump Plaza Hotel and Casino shut down last month and the Trump Taj Mahal is expected to close next month. Trump himself exited the company in 2009, shortly before it declared bankruptcy for the third time, and even filed a failed lawsuit against the use of his name on the doomed resorts.
Photo by Darren McCollester/Getty Images