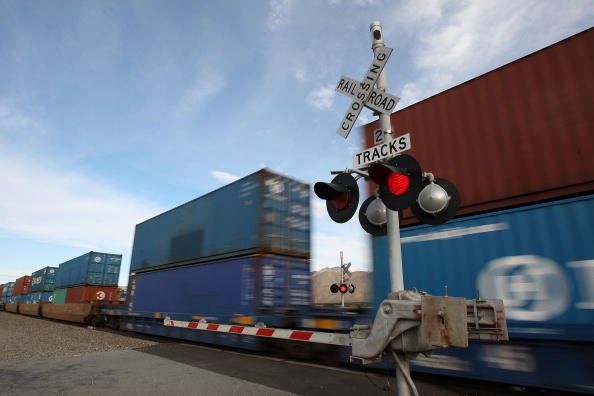 Railroads are one of the oldest known modes of transportation in the world. Dating as far back as the 6th century B.C., rail transport rose to prominence with the introduction of the steam engine as a key source of power in the 18th and 19th centuries. During the Industrial Revolution, railways were laid throughout the world, helping to make shipping costs lower and efficiency higher. Nowadays, diesel-electric locomotives and high-speed railway systems help carry resources such coal, oil, lumber, and various other consumer products throughout the continent. Read on and see which one of the biggest railroad companies on the continent made the top spot according to market cap.
5. Genesee & Wyoming Inc. – $2.5 billion
Headquartered in Darien, Connecticut, Genesee & Wyoming Inc. maintains short-line and regional freight railroads and provides railcar switching services throughout the United States, Canada, Mexico, Bolivia, Australia, and the Netherlands. The railroad holding company operates more than 7,400 miles of owned and leased track.
4. Kansas City Southern Railway – $7.7 billion
The smallest and second-oldest Class I railroad company still in operation, Kansas City Southern Railway operates primarily in the freight rail transportation business. Founded in 1887, KCS currently operates 6,000 miles of track in a region of ten central and midwestern U.S. states as well as the central and northeastern states of Mexico.
3. Norfolk Southern Railway – $21.4 billion
Owned by the Norfolk Southern Corporation headquartered in Virginia, the Norfolk Southern Railway operates over 24,000 miles of track in 22 east coast states and Washington, D.C. while also having rights in Canada from Buffalo to Toronto. The railway specializes in the transport of raw materials–especially coal–and other finished goods.
2. Canadian National Railway Company – $34.4 billion
A Canadian Class I railway company headquartered in Montreal, Quebec, the Canadian National Railway Company provides transportation services for raw goods throughout Canada and the midwestern and southern United States. Known as "North America's Railroad," the CNRC is Canada's largest railway with over 20,400 route miles of track.
1. Union Pacific Railroad – $51.7 billion
Founded in 1862 and headquartered in Omaha, Nebraska, the Union Pacific Railroad is the largest railway network in the United States. Operating over 8,300 locomotives and over 31,800 route miles in 23 states west of Chicago and New Orleans, the line haul freight railroad company has continued to grow by acquiring a number of smaller railroads throughout the country.
Photo by David McNew/Getty Images