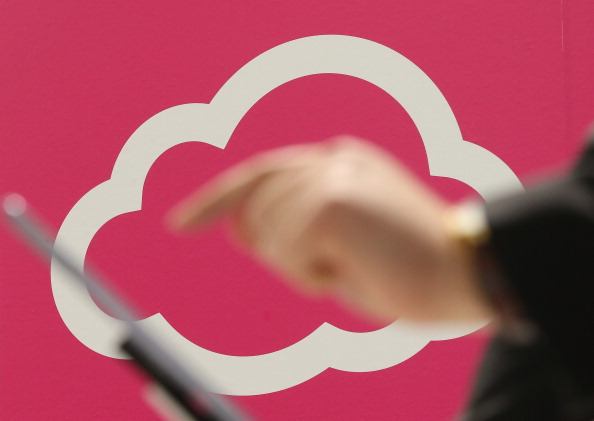 Ever hear someone talk about "The Cloud" when they were talking about their computer and wonder what that means exactly (I know I did). Here's an explanation. There are three different types of cloud computing: Software-as-a-Service (SaaS), Platform-as-a-Service (PaaS) and Infrastructure-as-a-Service (IaaS). What cloud computing allows you to do is rent the technology that you want/need. For SaS, that's the app, while PaaS requires you to rent everything but the app itself and IaaS is renting the the tools necessary to preserve the hardware. Currently, there are many big name companies in the tech world that are doing a lot of with cloud computing. However, these are the five biggest cloud computing companies that you'll find out there right now.
Google
Google had already been doing a lot with PaaS in the past with Google App Engine, Google Cloud Storage, and the data cloud app, Google BigQuery. However, the company has made even greater strides in more recent years with the launch of its IaaS service, the Computer Engine. Along with the Computer Engine, Google has also consume and business cloud apps that are regularly used, such as Google Drive and Google Apps, cementing as a major company when it comes to cloud computing.
Microsoft
One word proves why Microsoft deserves a spot on this list: Azure. Already a PaaS cloud popular with the many developers who already write apps using Microsoft's coding tools, Azure has expanded into IaaS market. The company allows users to run Linux on its cloud, provides numerous apps over the clouds (such as its SQL Server database and Microsoft Office 365), and features low prices, which are comparable to, if not as low as Amazon's.
Salesforce
Many people say that Salesforce is the main company that they think of when it comes to cloud computing. The company was instrumental to the tech world pushing forward with regard to software-as-a-service. In 2012, Salesforce pruchased Radian6 and Buddy Media for $1 billion, and it offers one of the most popular PaaS clouds for running your own home-grown applications: Heroku, which they acquired back in 2010 for $212 million.
Oracle
While it does boast an incredibly advanced cloud portfolio, Oracle currently sits as the second biggest cloud computing company as of right now. New services have expanded Oracle's application, social, platform, and infrastructure services, which are all available on a subscription basis.  Oracle Cloud offers countless enterprise SaaS applications, which include Human Capital Management, Customer Experience, and Enterprise Resource Management. While running on 7,000 servers and 200 petabytes of storage across a dozen data enters throughout the world, Oracle Cloud supports nine million users and 19 billion transactions, a very impressive amount. 
Amazon
Amazon essentially created the IaaS market, and its cloud provides users with an incredible amount of choices, from low-priced, low storage to renting supercomputer-strength power, which costs a lot more than a couple bucks ($5,000 an hour). Amazon continue to establish itself as the number one by consistently adding more features and enterprise salespeople. You won't find a bigger cloud computing company out there right now. Amazon is the best of the best.
Photo by Sean Gallup/Getty Images