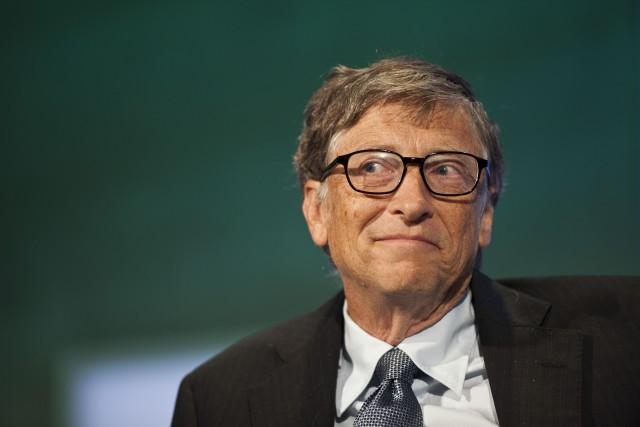 Everyone knows Bill Gates as the founder of Microsoft, one of the smartest, richest, and most successful people in the world. What a lot of people don't know, however, is how much Bill Gates gives back. He and his wife, Melinda Gates, have been very active in charity work since starting The Bill Gates Foundation in 2000. Here are five things you might not know about the Bill Gates Foundation….
The Bill Gates Foundation Battles Numerous Diseases
While many charitable organizations focus on one particular disease to fight against (AIDS, cancer, malaria, etc.), the Bill Gates Foundation tackles numerous different diseases and disorders, including polio, HIV, malaria, pneumonia, and tuberculosis.
The Bill Gates Foundation Works All Over The World
The Gates Foundations' goal is to help with issues of poverty and healthcare on a global scale, but did you know that they literally have people, on hand, there to help in six of the seven continents in the world? The foundation doesn't just help people in North America and Africa but also across Asia, Europe, South America, and even in Australia as well. Who knows? Maybe the Gates Foundation will set up shop in Antarctica someday as well.
Persons of the Year
Along with Bono, Bill and Melinda Gates were named as Persons of the Year by Time Magazine in 2005 because of their work through the Bill Gates Foundation. Earlier that year, Gates had announced that he would be stepping away from his day-to-day work with Microsoft in a couple of years (turned out to be July 31, 2008) in order to have a more active role in the foundation.
The Bill Gates Foundation Awards Grants
The Bill Gates Foundation doesn't only do work with illness and nutrition but also helps with education as well. The foundation has awarded thousands of grants to individuals and programs worth between hundreds and hundreds of thousands of dollars.
The Bill Gates Foundation Has Donated Over $28 billion
That's the amount of money that the Bill Gates Foundation has donated to charity over the years. It's also a number that you would be able to easily look up on your own. However, did you that that Gates' $28 billion is the largest volume of capital ever given to charity? Not only is Bill Gates a genius, but he and his wife, Melinda, may be two of the greatest humanitarians that ever lived.
Photo by Justin Sullivan/Getty Images