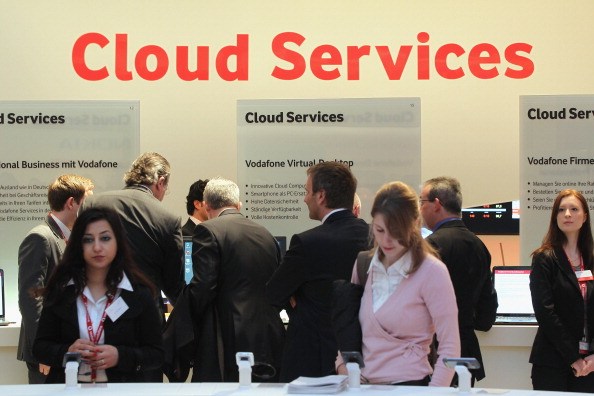 Cloud service providers are among the biggest technology companies in the world. These providers offer users storage and software devices both publicly and privately. What this means is that users can access their storage and information online. Cloud storage is regularly used by both businesses and individuals, and these are the biggest and most profitable cloud service providers in the world.
Google
What makes Google's cloud service so successful and big is the fact that the company has more than 6,000 providers on different channels supporting the Google Apps. Using Google's cloud service is simple enough that some less-than-computer-savvy users use it without even realizing they're doing so. Google's cloud services bring the company an 80 percent profit on its return.
Oracle
At the moment, it's suspected that Larry Ellison is working on something that's going to take his Oracle software to the top of the cloud service provider list. The services Oracle provides users is already generating more than $1 billion in profit each year, largely due to the fact that the program offers something many other cloud service providers don't. Oracle's product allows partners to manage their customer billing.
Microsoft
What was once the biggest and most commonly used desktop program in the world is not doing as well as it once did, but Microsoft's cloud services continue to grow in popularly and profit with each passing day. Nearly 50 percent of corporations on the Fortune 500 list utilize the cloud services offered by Microsoft Azure, which provides Microsoft with more than $1.5 billion in profit annually.
Amazon
In the past few years, a number of major corporations have switched their management tools to the major internet giant, which has only grown the product's cloud services. What further pushes Amazon over the edge as one of the biggest cloud service providers in the world was the triumph it garnered over IBM winning a bid for a major government contract. Amazon's cloud services expanded more than 23 percent in the first quarter of 2014, raising revenue to more than $19.7 billion company-wide.
Salesforce.com
Salesforce.com's cloud services' revenue was more than $3 billion in the past year. This profit comes after a near 35 percent increase in growth and more than 1,800 partnerships. The company's profit increased another 32 percent in the first quarter of 2014. Major companies are taking the risk to partner with the company, which continues to increase its profits and net margins.
(Photo by Sean Gallup/Getty Images)