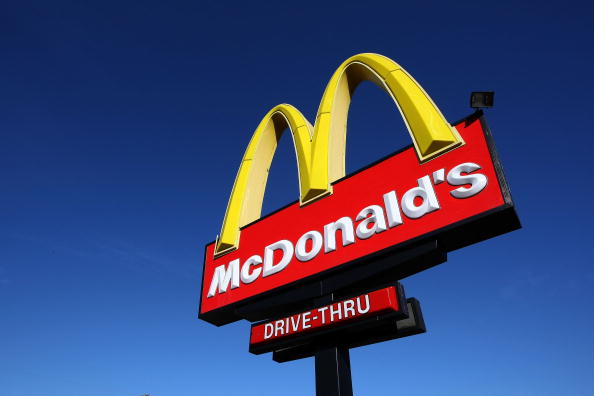 In a world where looking at someone the wrong way often results in an, "My attorney will contact you," sue-happy kind of reaction, it's not surprising that so many people love to sue fast food restaurants. Now don't get us wrong; when something is seriously wrong and it's the only way to handle the situation, go for it. However, when you order a coffee from a restaurant and it burns you when you spill it, it's really not the restaurants fault. Of course, that's not going to stop money-hungry people from wanting to hire an attorney and sue, so instead of getting worked up about it, read on to find out some of the craziest reasons people sue fast food restaurants.
Photos by Getty Images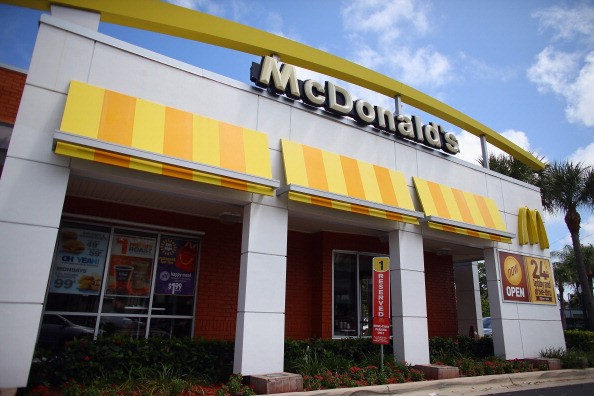 McDonalds Coffee
You know this lawsuit. It's the one where a woman decided to sue McDonalds after she spilled her own hot coffee in her lap in her car when she was sitting in the passenger seat. She was then placed in the hospital for one week with third degree burns on her thighs. The case was handled in court, but neither party was satisfied and decided to have an out-of-court settlement that no one knows any details about.
Photos by Getty Images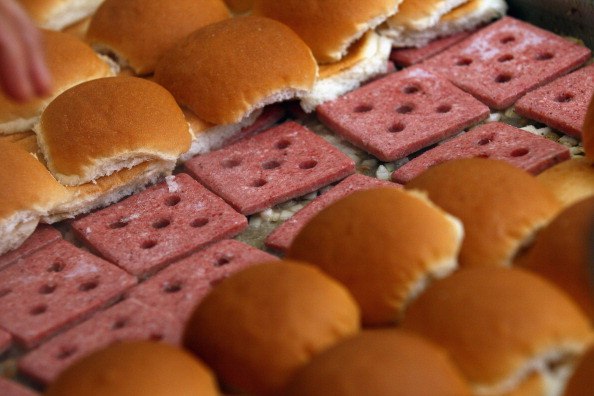 White Castle Booths
Martin Kessman, a New York resident, made the decision to sue a White Castle location in 2009 after he could not fit into a booth at their restaurant in his city. At more than 290-pounds, he is happy to admit he's not a small person, but he believes that the restaurant does not accommodate larger people, and that – in his opinion – is grounds for a lawsuit. He hurt his knee and couldn't sit down to enjoy his meal since all tables and chairs are bolted to floors. The suit was dropped years later when the location added free standing chairs to tables.
Photos by Getty Images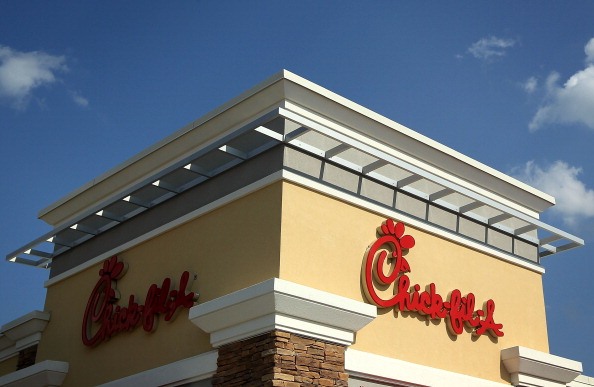 Chick-Fil-A Sues an Artist
This is a bit different. Instead of a crazy customer suing Chick-Fil-A, the company decided to sue an artist in Vermont because he created a shirt that said, "Eat More Kale." Apparently, the fast food giant was worried that customers would mistake this for their "Eat Mor Chikin" slogan and become confused. The lawsuit is in full-fledged ongoing terms right now, but most people don't see the big deal. It's not like kale and chicken are that similar.
Photos by Getty Images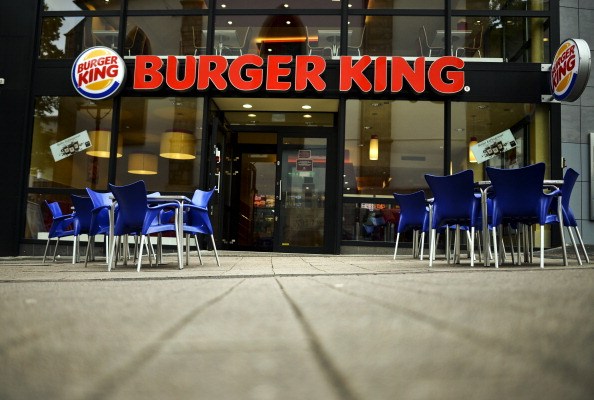 Burger King and Marijuana
It's legal in some states, and it's legal when it's medically prescribed. However, it's not legal for fast food workers at a New Mexico Burger King to place the drug inside burgers and sell them to customers of their franchise. Unfortunately, they decided to do just that. They were pretty dumb criminals, however, since they served their burgers to three police officers; in uniform. They performed a field test and confirmed the mystery ingredient was exactly what they thought it was and they were arrested. They then sued the company.
Photos by Getty Images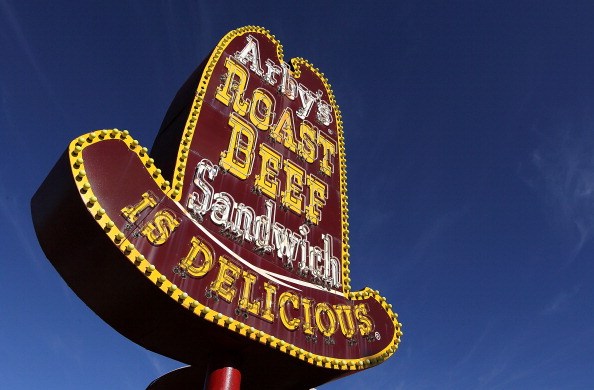 Arby's Sandwich
A man who ordered a sandwich at an Arby's close to his home was horrified and became very ill when he realized that the sandwich he was eating contained an inch long piece of flesh. He sued the company for more than $50,000 in damages and was awarded the money. The flesh came from the manager of the restaurant who accidentally cut his finger while he was at work and failed to dispose of the lettuce bin in which his flesh fell after he cut it off. It's probably one of the most disgusting things you could ever bite into.
Photos by Getty Images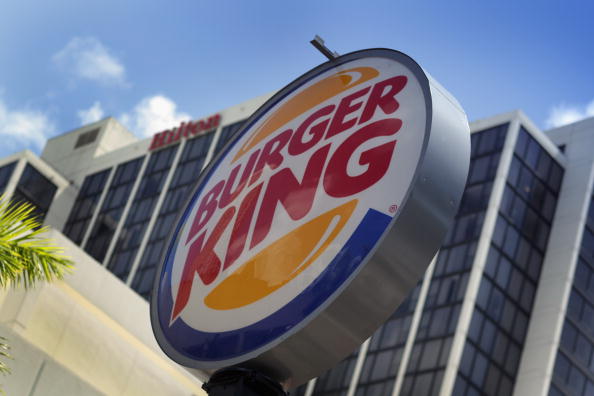 Fast Food and Obesity
Fast food is knowingly unhealthy, filled with calories and other unhealthy items, and people know better than to eat it. Yet they continue to eat it. When 270-pound Caesar Barber had his first heart attack, he was told he was obese and needed to lose weight or he would probably die. Instead, he continued to eat fast food and gain weight. In 2002, he filed a lawsuit against McDonalds, Wendys, Burger King and KFC for making him fat. He did not get anything out of his lawsuit.
Photos by Getty Images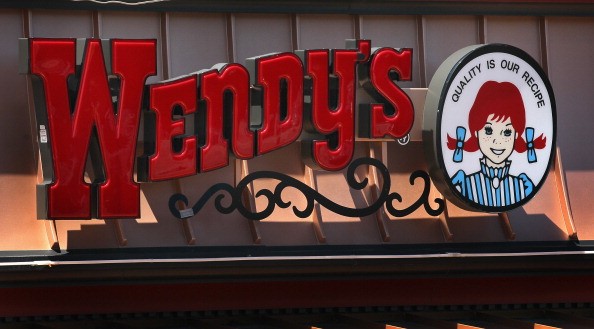 Wendy's and Chili
Back in 2005 a woman in California claimed that she bit into the tip of a human finger when she was eating chili from Wendy's. People were horrified that an actual body part was found in her food and the business lost millions. The woman sued the company for millions, but it was later discovered that she paid a man she knew $100 to cut his finger off so she could put it in her chili and sue the company. She ended up going to jail for five years.
Photos by Getty Images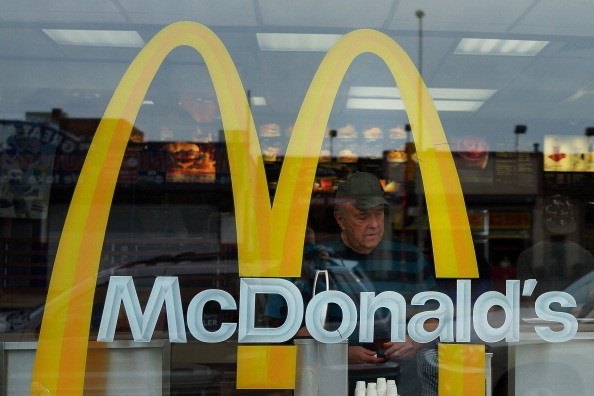 McDonalds and Driving
A New Jersey man once sued McDonalds after he was hit by another vehicle while he was driving. The man driving the other vehicle was eating fast food when he hit the Jersey resident, prompting the victim to sue McDonalds over their lack of warning that people should not eat and drive. The lawsuit was thrown out of the courtroom after it was decided that McDonalds was not responsible for the fact that the driver of the offending vehicle squeezed his milkshake with his thighs and it spilled all over his lap, shocking him into hitting another car.
Photos by Getty Images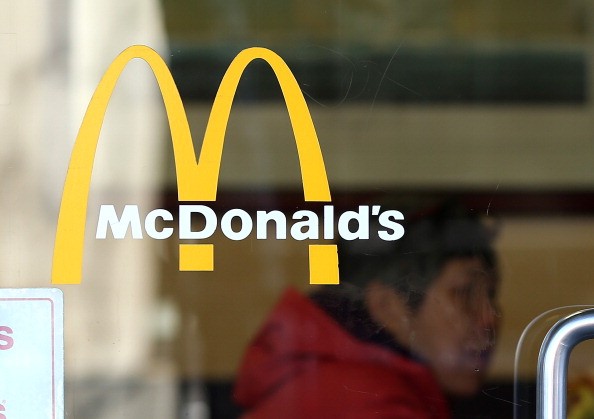 McDonalds and Prostitution
One woman decided to sue McDonalds after claiming that the company turned her into a prostitute. She married the man who hired her a few years after she began working at a McDonalds about 30 years ago. She says that he forced her out of McDonalds and forced her to turn to prostitution in Las Vegas because he bought her a house and wanted her to pay for it, and it was the only way she could make ends meet. It seems that she wanted McDonalds to recognize that he was not a nice man, because they didn't protect her from her husband.
Photos by Getty Images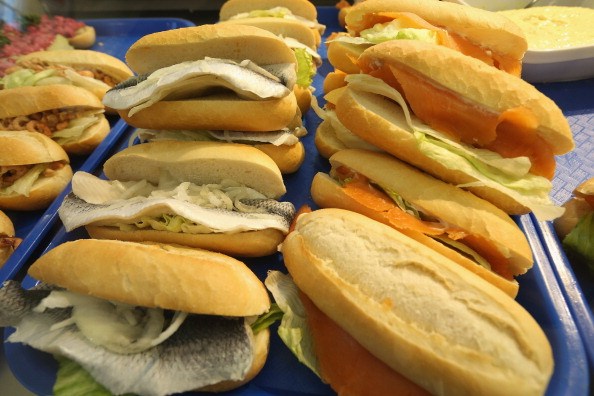 Jimmy John's Sprouts
When you order a sandwich, you want it your way. So when a Los Angeles woman ordered a sub from Jimmy John's and it did not contain the sprouts she was certain it would contain, she sued. The lawsuit is not going to court, they have settled with the filer of the lawsuit. They have also agreed to stop advertising sprouts so that people will no longer expect them on subs on which they are not included. Those who have ordered a sandwich without sprouts in the past were issued coupons for free sides and drinks during their next few trips to the sub shop.
Photos by Getty Images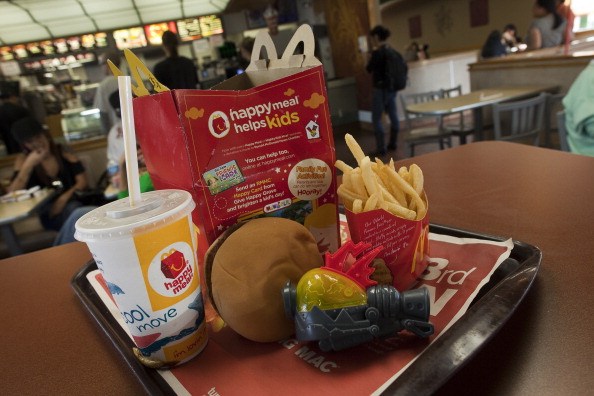 McDonalds and Beef Fries
Once upon a time in 2002, there was a group of vegetarians that decided to sue McDonalds after they consumed French fries and hash browns the company labeled "vegetarian." As it turns out, they're not. Even though they are potato products, the company flavors them with beef, therefore removing their status as vegetarian. This is actually not the craziest fast food lawsuit ever to occur, but it is one that's still crazy simply because of the whole concept of flavoring fries with beef.
Photos by Getty Images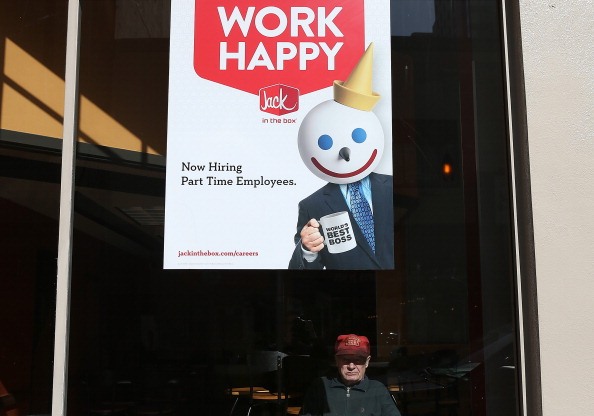 Jack in the Box and E.Coli
Back in 1993, Jack in the Box made a lot of undercooked meat and served it to their clients. More than 600 people became sick from the undercooked meat that contained fecal matter, and it actually killed four children. It was a nightmare for many people, and Jack in the Box was sued more than once. However, the company recognized that they were in the wrong and immediately settled with each affected customer for millions of dollars in damages.
Photos by Getty Images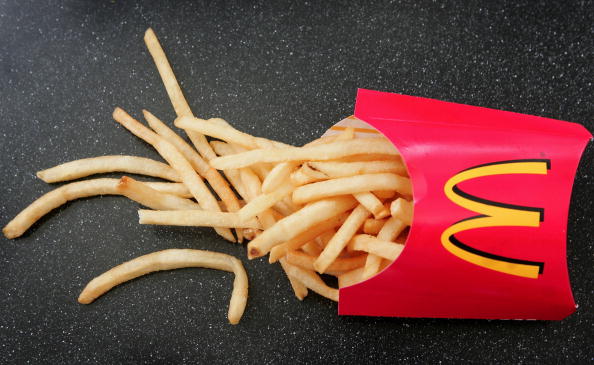 McDonalds and a Side of Glass
A New York City cop went into a local McDonalds back in 2005 to have a Big Mac, but what he got was a big surprise and a few medical bills. The cop ate his sandwich only to break a tooth and discover that he had cuts all in his mouth after realizing that one of the employees of the restaurant put shards of glass in the burger because he was angry. The employee was arrested and the cop decided to sue the franchis for a staggering $5.5 million.
Photos by Getty Images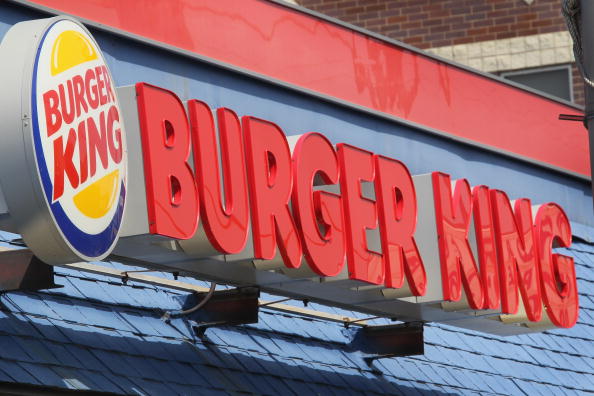 Burger King Soda
It's been more than 20 years since a woman in New York sued the fast food giant over the price of soda. In her lawsuit, she claimed that the Burger King closest to her apartment sold their large soda for $.89, but the one two blocks further sold their large soda for $.69. She decided that instead of walking the extra two blocks to save the $.20, she would sue the company. Burger King won this case and didn't have to pay anything.
Photos by Getty Images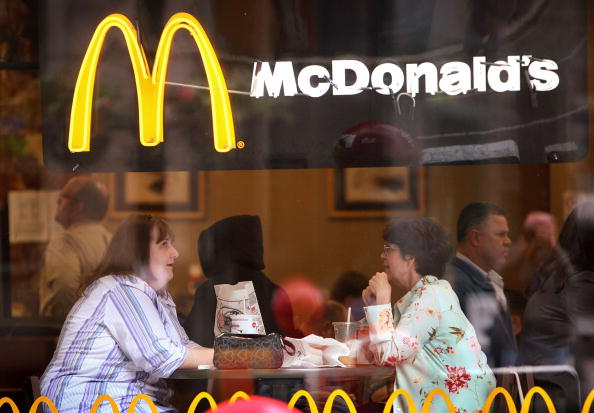 McDonalds and More Glass
At least this incident was kind of accidental. A resident in New York visited a local McDonalds and ordered a McChicken sandwich that wasn't exactly made to order. It was filled with shards of glass that caused significant damage to the biter's mouth. However, this time the glass wasn't placed in the sandwich by a disgruntled employee. This time it was from a coffee pot that was too hot, exploded and got glass everywhere. The lawsuit is ongoing.
Photos by Getty Images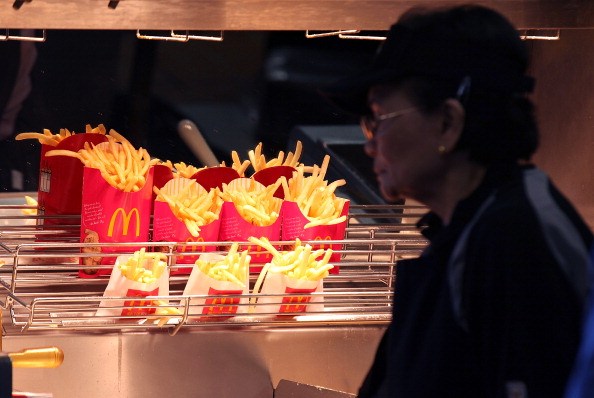 McDonalds and Trans Fat
We all know that trans fat is very bad for us, and McDonalds knows it, too. In 2002, the company was set to make some changes to their cooking habits to eliminate a great deal of trans fat from their menu items and start cooking their food with a little more health consideration. However, the company decided to postpone changes until 2003 and failed to notify their customers. They were sued because of this, and the company ended up paying $7 million to the American Heart Association as a way of making up for their mistake.
Photos by Getty Images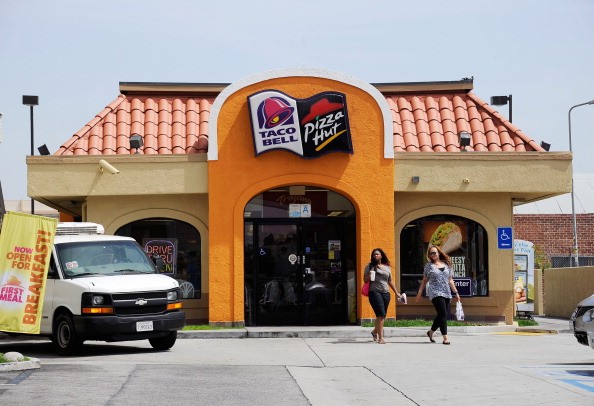 Taco Bell and Beef
A woman from California has sued Taco Bell after finding out that the 'beef' in their food is not actually beef. In fact, only 35 percent of the stuff you get in a beef taco is actually beef. The rest is a mixture of different chemicals and additives. It's really, really disgusting to sit down and research what's really inside of these 'beef' tacos. She's suing the company for false advertising and lies, but she's not suing them for money. She's suing them for accountability to make sure that they advertise that their food is not real food.
Photos by Getty Images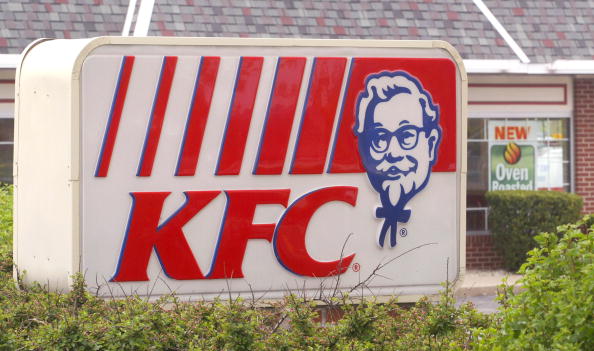 KFC Chicken
When a little girl in Australia consumed a chicken twister in 2005, she had no idea that her food contained so much bacteria called salmonella that she would never again have a normal life. The little girl is now wheelchair bound and has serious brain damage. Her family sued the restaurant for more than $8 million, and they won. However, the restaurant appealed the decision in 2012 saying that they didn't believe they should have to pay that even though the girl will need medical help the rest of her life.
Photos by Getty Images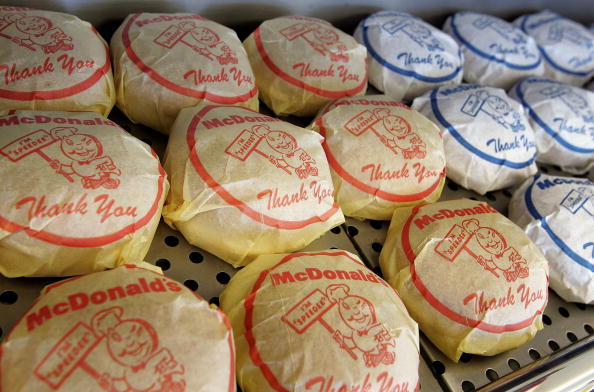 McDonalds and Overweight Teens
It wasn't long ago that three New York City teenagers decided to file a lawsuit against McDonalds for making them fat. The teens claimed that they love the restaurant and eat there all the time and that they've become fat because of it. The teens say that between the three of them they gained as much as 200 pounds and have begun suffering from other health related illnesses that are due to becoming grossly overweight thanks to the fast food giant's unhealthy menu items. The lawsuit is still pending, but it's not clear whether or not the teens have a chance.
Photos by Getty Images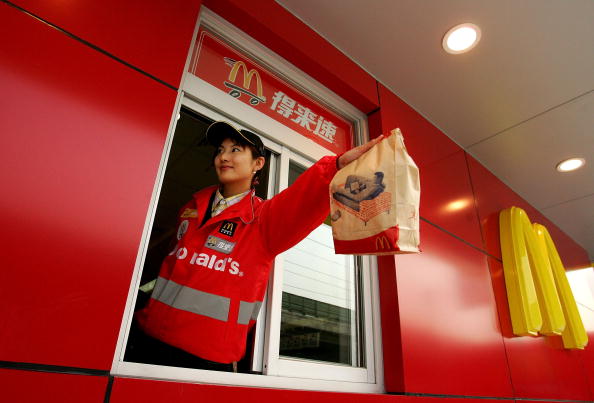 McDonalds and Obese Kids
In 2003, several people banded together to create a class action lawsuit against McDonalds because the company made their kids fat. They were upset because their kids were obese. They decided to stand up for the rest of the kids in America and sue the fast food giant for causing their kids to become fat. The suit was thrown out after the lawyers for McDonalds pointed out that while the food at McDonalds might be making their kids fat, it's the parents buying their small kids the food that are actually making their kids fat.
Photos by Getty Images