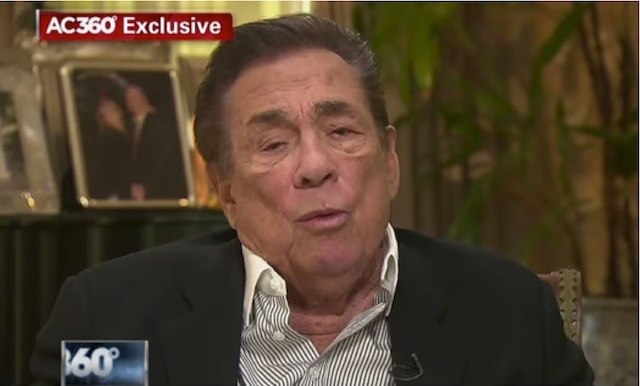 Owning a pro sports team, while incredible, has to be one of the most scrutinized positions in all of sports. Sure, the people who control the payroll, writes the checks for the front-office and players and, at times, even get to celebrate a championship are billionaires, but that doesn't mean that they always know what they're doing. Need proof? Take a look at these 16 sports owners to find out why they are considered to be the worst in history.
Photo via YouTube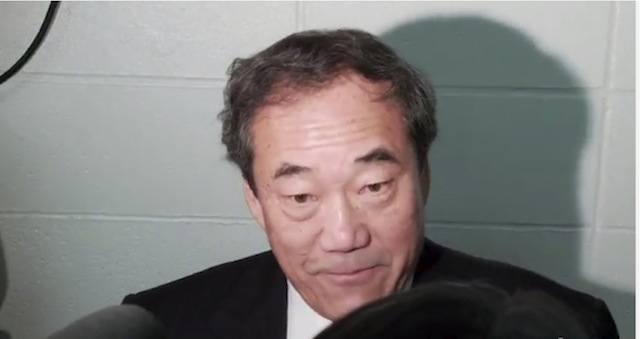 16. Charles Wang – New York Islanders
Recently selling the New York Islanders just a few months ago, former team owner Charles Wang proved that running a franchise isn't as easy as it might first sound. Indecisive as a leader, Wang, ridiculously, signed former goaltender Rick DiPietro to a 15-year deal worth $67.5 million, only to release him a few seasons later. Oh, and he also hired a GM and canned him 40 days later. Doesn't sound like the best way to build a title contender, does it?
Photo via YouTube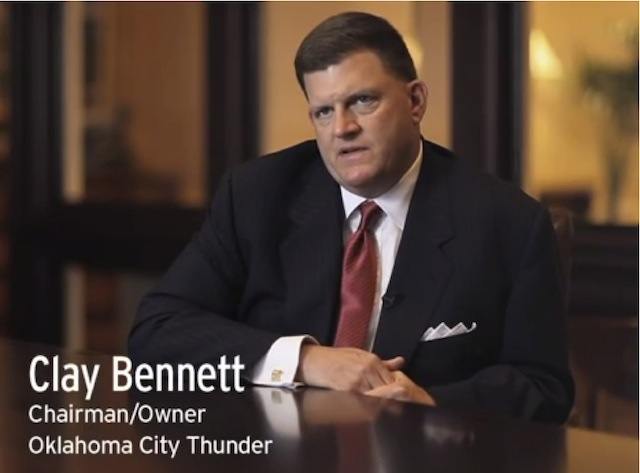 15. Clay Bennett – Oklahoma City Thunder
To put it frank—Oklahoma City Thunder owner Clay Bennett straight lied to the people of Seattle when, back in 2008, declared that he didn't have any plans to move the team to Oklahoma City. Seeing how that city has an NBA team and Seattle doesn't, you know what happened. Sure, he has a young team that, barring good luck, could win a title. But at what price do you want your legacy as an owner to be dragged through the mud?
Photo via YouTube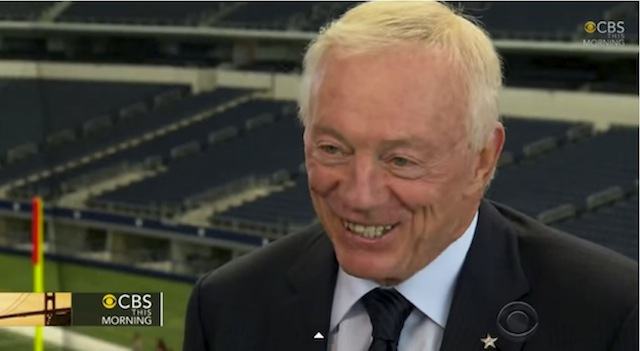 14. Jerry Jones – Dallas Cowboys
Let me say one thing; Jerry Jones is an innovator in the game of football, understanding that the business on the field can overlap with off-the-field ventures. Still, the guy just comes across as a bit conceding, doesn't he? Bickering with former college teammate and head coach of the Dallas Cowboys, Jimmy Johnson, who won the club two Super Bowls under his guidance, Jones might love flashiness and bold maneuvers, but he hasn't been successful at building a team—which could be the result of him overseeing all things football and business.
Photo via YouTube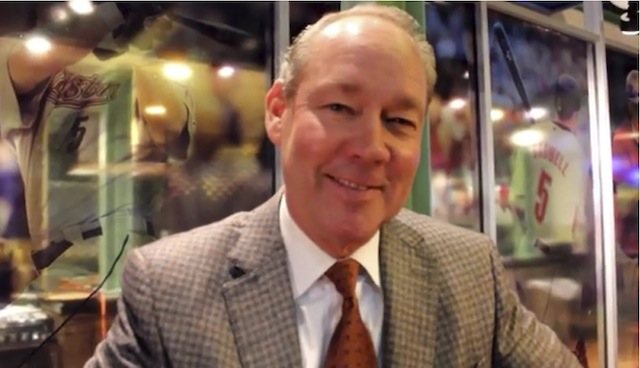 13. Jim Crane – Houston Astros
Taking over ownership of the Houston Astros in 2011, Jim Crane seems like he doesn't have the checkbook to sign players who can compete on the Major League level. With poor outcomes since he moved into the owners box, Crane's teams lack talent and any really plan to improve, struggling to maintain or build a fanbase in Houston—which is the backbone of any franchise.
Photo via YouTube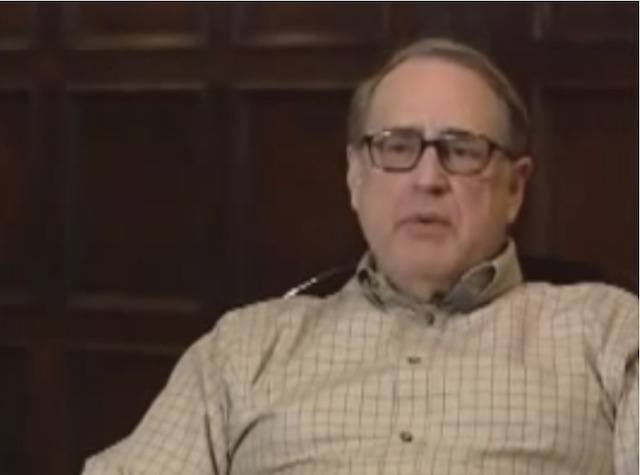 12. Jerry Reinsdorf- Chicago Bulls
Thanks to the relationship between Chicago Bulls owner Jerry Reinsdorf and former superstar Michael Jordan, the club was broken up far too soon in the late-'90s. Sure, the team won six NBA titles during the decade and is considered the best team of that era, but the hesitancy and ego of Reinsdorf abruptly ended things for Jordan and his teammates and head coach. Typically described as greedy, Reinsdorf fell into good fortunes, yet believed he had the mojo to try and build another team on his own—which he didn't for a long time.
Photo via YouTube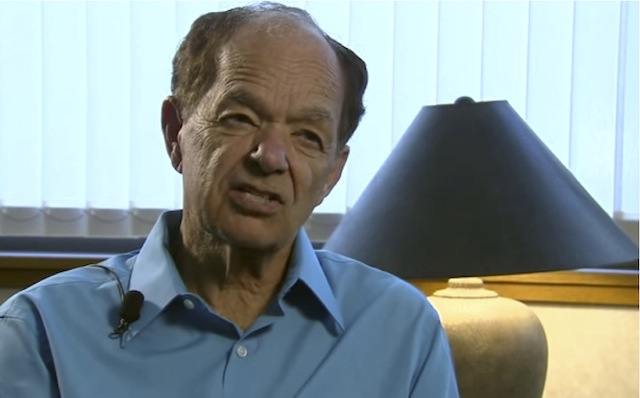 11. Glen Taylor – Minnesota Timberwolves
One of the most incompetent owners in the NBA, Minnesota Timberwolves owner Glen Taylor ridiculously drafted point guard after point guard in numerous drafts a few years ago, while failing to increase his team's value in the seasons he has been at the helm. A number of poor decisions have flawed his reign, with the hiring of former executive David Kahn being at the top of the list.
Photo via YouTube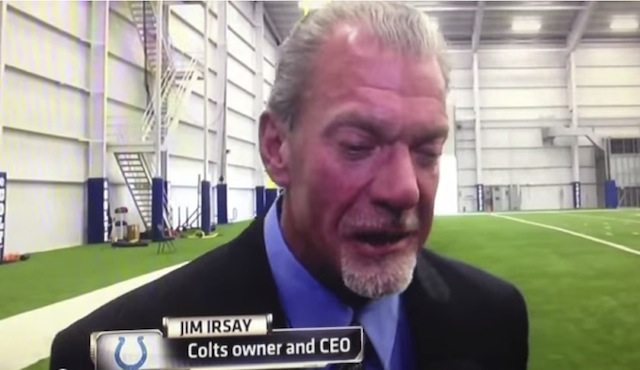 10. Jim Irsay – Indianapolis Colts
If you have a heart and soul, you feel some sympathy for Indianapolis Colts owner Jim Irsay. Sure, he has been fortunate enough to see Peyton Manning and now Andrew Luck under center for his team over the past 17 seasons, but, due to his struggles with the bottle, he hasn't been the most well-rounded individual among NFL owners. The low point came before the 2014 season, when Irsay was slapped with a steep, $500,000 fine and suspended six games following a DUI arrest earlier in the year.
Photo via YouTube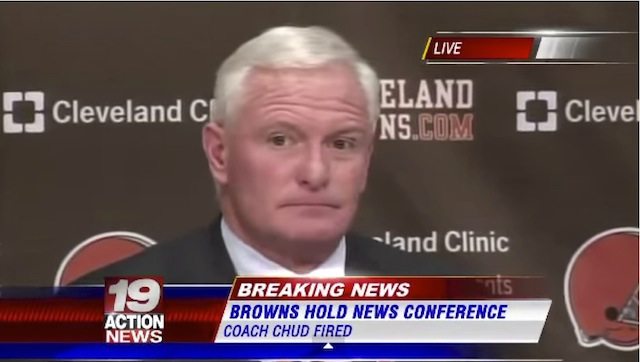 9. Jimmy Haslam – Cleveland Browns
Ah, yes, the life of a Cleveland sports fan. As you'll see, the inclusion of Jimmy Haslam on this list is the first of many for fans who live along the banks of Lake Erie. While Haslam has tried his damnedest to rebuild the Cleveland Browns, he hasn't succeeded since taking over ownership a few years ago. Paying over $1 million for the club, Haslam has struggled finding and continuity both in the front-office and along the sideline, while being under investigation for bad business practices for his Pilot gas station business, which is how he made his money.
Photo via YouTube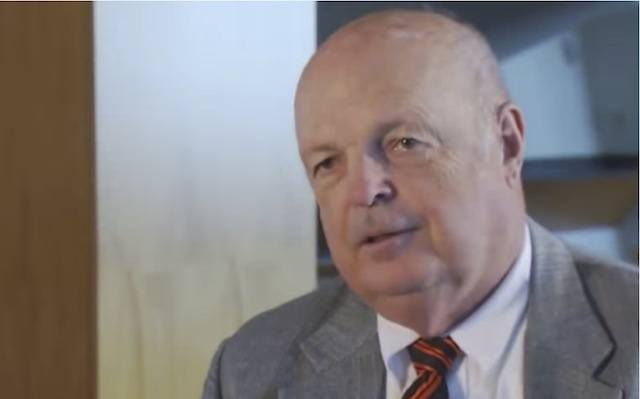 8. Mike Brown – Cincinnati Bengals
Cheap and overpowering, Mike Brown just seems lightyears behind other owners in the NFL. While he has rebuilt the Cincinnati Bengals into a regular postseason visitor, Brown's penchant to nickel and dime early in his career kept the franchise stagnant and trapped as perpetual losers for years.
Photo via YouTube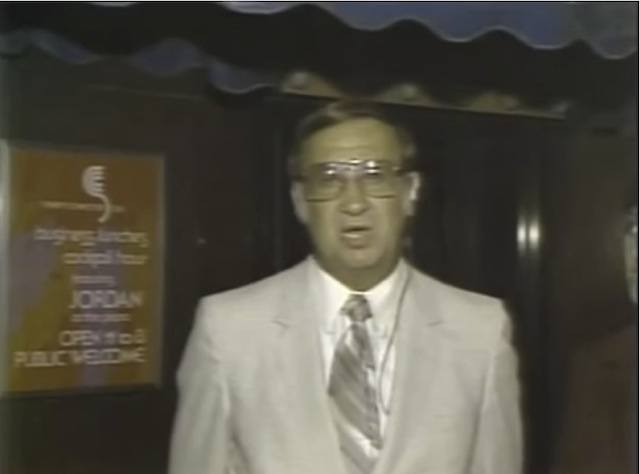 7. Ted Stepien – Cleveland Cavs
Just horrid, when the Cleveland Cavs were run by former owner Ted Stepien from 1981-83, they had no chance at competing for world title. Considered one of the worst owners the league has ever seen, Stepien was both racist and completely inept in running the franchise. After trading two-straight No. 1 picks in the NBA draft, the league was so amazed at his bad decisions that they established the "Stepien Rule," preventing teams from doing so again. The goal is to build a winning team, Stepien did the exact opposite.
Photo via YouTube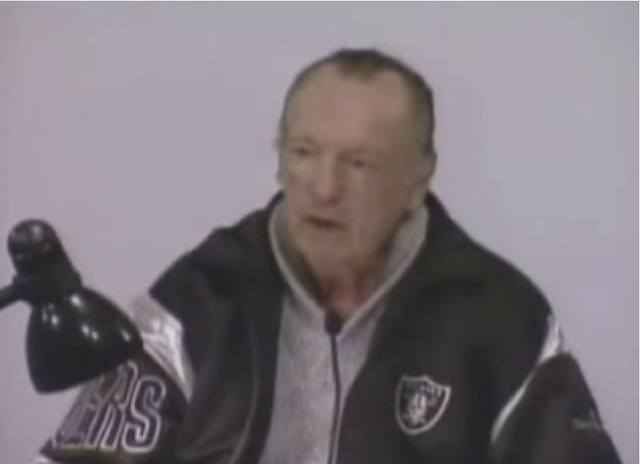 6. Al Davis – Oakland Raiders
He may have coined the term, "Just Win Baby," but former Oakland and Los Angeles Raiders owner Al Davis fell from grace fast following his team's last appearance in the Super Bowl back in 2003. It seemed to all go south following his trading away of former head coach Jon Gruden—who beat his team in that Super Bowl—and continues today with his son Mark Davis running the team. With a rotating door in both the front-office and in the head coaches office, the entire Davis family is to blame for the inconsistency of the Raiders.
Photo via YouTube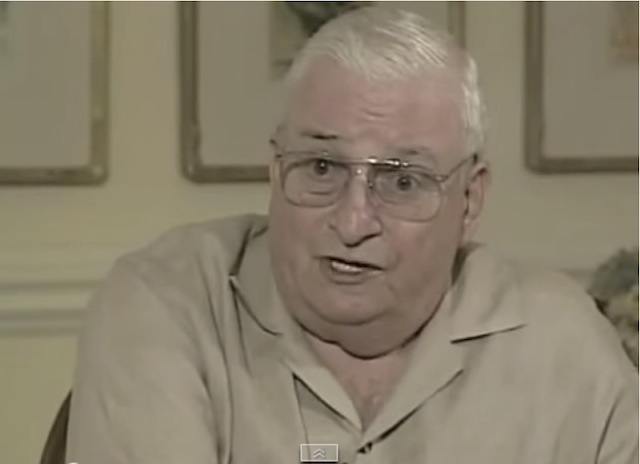 5. Art Modell – Cleveland Browns
Another former Cleveland sports team owner, Art Modell didn't gain any fans from Northeast Ohio following his relocation of the team to Baltimore before the 1996 season. Cutting even deeper, the Ravens have won two Super Bowls since, while the Browns have struggled after being reborn in 1999 with a new stadium and new regime in the owners box. Modell ran the team into the ground and scooted out of town for his own misfortunes, leaving the fans as scapegoats.
Photo via YouTube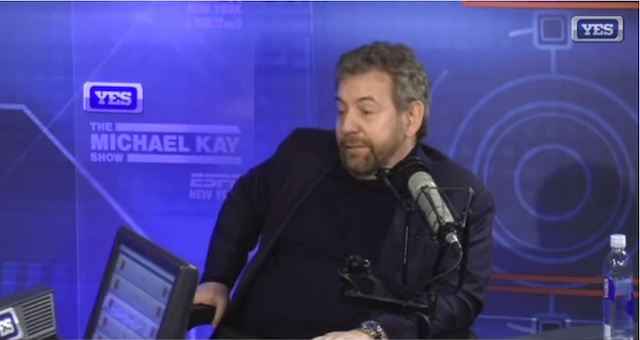 4. James Dolan – New York Knicks
Can you blame owner James Dolan for re-signing supposed superstar Carmelo Anthony to a monster deal during the 2014 offseason? Some may say it was a necessary move, but seeing how the team has just five wins, currently, it hasn't looked too smart. On top of that, the Knicks have been atrocious under the guidance of Dolan, who has tried striking it rich in free agency, but hasn't seen a great return on his investment. Spending like crazy to help return the team to the top of the Eastern Conference, few have actually worked out, with the team winning just one playoff series since 2000.
Photo via YouTube
3. Jeffrey Loria – Florida Marlins
If you want to know the real feelings that Miami Marlins fans have towards owner Jeffrey Loria, just ask them their opinions of the 1997 and 2003 offseasons, when Loria committed to a firesale that led to the destruction of the team. Forget the trading away of established players, though, and one will find the mismanagement Loria had in the building of a new stadium a few years ago, which penalized taxpayers into paying for a massive, state-of-the-art complex that few even show up to. Even the deal he gave young stud outfielder Giancarlo Stanton has been questioned, showing that nearly everything the man does is frowned upon.
Photo via YouTube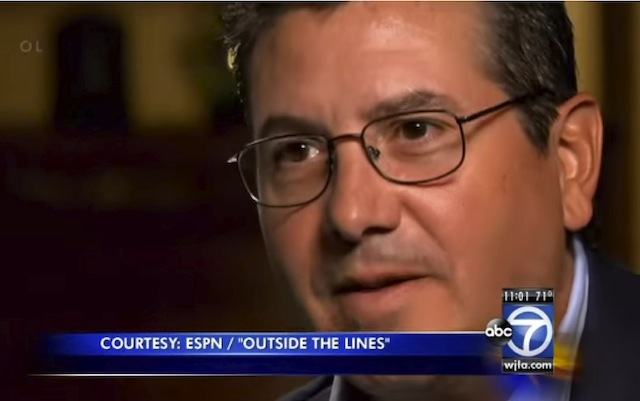 2. Daniel Snyder – Washington Redskins
Whether it be tossing money at big-named free agents to cut corners and "build" a contender, or the refusal to change the team name from the Washington Redskins, owner Daniel Snyder has proven to be both stubborn and clueless in how to run a franchise. With power and money, Snyder has, seemingly, done what he wants to, pushing his weight around to try and intimidate media members, head coaches and players into doing what he wants. It's not a dictatorship, but it's pretty, darn close.
Photo via YouTube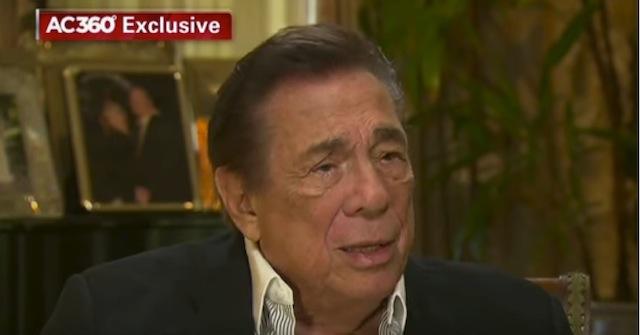 1. Donald Sterling – Los Angeles Clippers
For all of the talk about Donald Sterling's reign while owning the Los Angeles Clippers, was there really any other way he could have been ousted? Perceived to have a racist past, his views finally brought him down, as he was recorded saying some things that he shouldn't have, leading to a lifetime ban from the NBA. That goes without mentioning his greediness and failing to take care of his players the entire time he held his ownership position. No player respected Sterling, and, by his own faults, he has become known as the worst owner in professional sports history.
Photo via YouTube