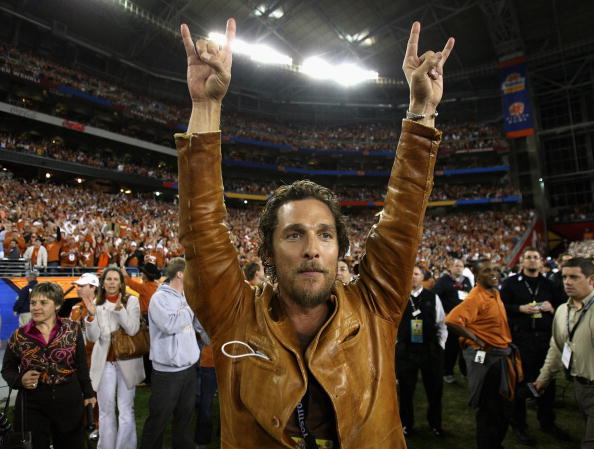 It may not be the football season right now, but for all those obsessed with the sport—which is pretty much everyone we know—we just have to somehow give you your fill. That's why we're diving into the list of the most valuable college football programs in the country—to give you an idea of just how big a business college athletics really is.
5. University of Michigan – $94 million
The winningest program in college football history finds itself as the No. 5 most valuable team in the nation—even without a national title since 1998. With a recent renovation to the famed Michigan Stadium, additional revenue from the Big 10 Network and the allure of playing for the Wolverines, Michigan should see themselves consistently landing in the top-10 on this list each year.
4. Louisiana State University – $96 million
One of the more consistent teams in the difficult SEC, LSU has proven that they are the love of the state of Louisiana. Even with conference foes Alabama and Auburn playing in and winning national titles in the past five years, it's the Tigers with the most value in the Southeast.
3. Penn State University – $100 million
Yes, they had a really sticky end to the Joe Paterno era with the sexual abuse scandal and former assistant coach Jerry Sandusky, but the college team is still adored by the Nittany Lion fateful. Whether proper spending or otherwise, the team earned more than $50 million for their athletic department—which only one other school (Texas) was able to do.
2. University of Notre Dame – $112 million
The Golden Domers are either loved or hated, but one thing's for sure—they know how to generate revenue. Like a few others on this list, the Irish have their own TV deal with NBC, and were able to generate more than $10 million over the amount they spent each home game last season.
1. University of Texas – $129 million
Generating over $65 million for its athletic department in 2013, the Longhorns football team has proven to be about as Texas-sized as you can get. With its own TV network—on top of on-field success after a down 2012—UT may have a new coach this upcoming season, but it will still be a huge cash cow.
Photo by Jed Jacobsohn/Getty Images