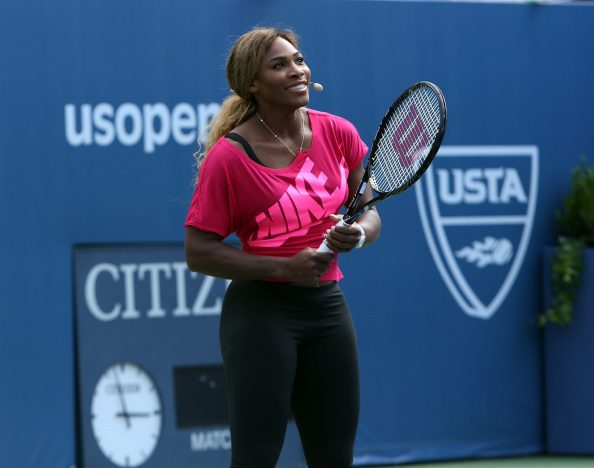 With the evolution of females in sports over the past several of decades, it's no surprise that sponsors and pro leagues are beginning to pay serious money to ladies who excel at their skills. And while they don't make as much as their male counterparts, the richest female athletes of all-time are still making bank—and here are the ones who can comfortably buy almost anything they want to.
Photo by Robin Marchant/Getty Images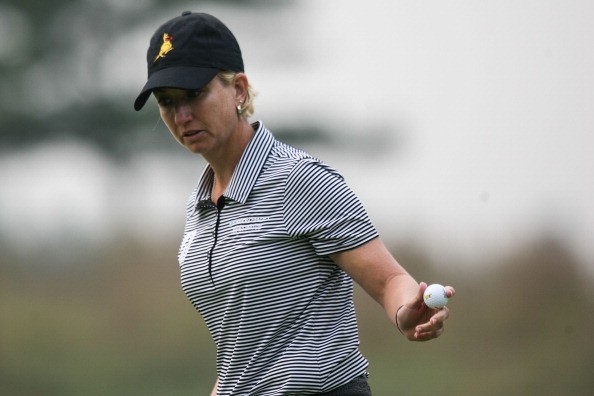 15. Karrie Webb – $15 million
Karrie Webb is one of the top female golfers to ever hold a club, with a 20-year career that has brought great success. With 56 professional wins—including 41 on the LPGA Tour—the Aussie is the active leader in that category. And with seven majors, there's no doubt she's a future Hall of Famer whenever she does call it quits.
Photo by ChinaFotoPress/ChinaFotoPress via Getty Images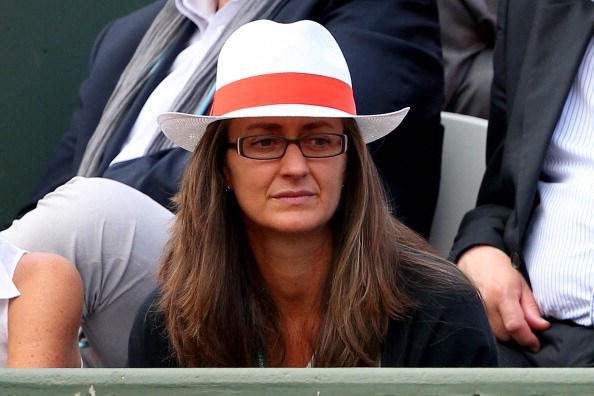 14. Mary Pierce – $16 million
Mary Pierce might not have had as much success as some of the other women's tennis players on this list, "only" winning two Grand Slam singles titles and adding one more in doubles competition, but she is still one of the wealthiest to ever play the game. Peaking at No. 3 overall in the world rankings, Pierce walked away from the sport due to a knee injury after earning $16 million in total earnings thanks to wins and sponsorships.
Photo by Clive Brunskill/Getty Images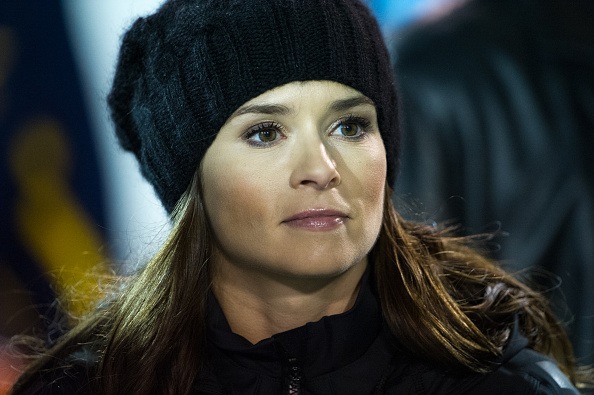 13. Danica Patrick – $18 million
Danica Patrick's career might be full of hype thanks to her looks and endorsement deals, but that doesn't mean that it hasn't been successful. Sure, she's still looking for her first ever victory, but the pint-sized Danica has shown more than enough to be applauded for the accomplishments that hadn't been seen by a female before. With a net worth of $18 million, Danica Patrick is one of the leaders on the track when it comes to cashing checks.
Photo by Michael Chang/Getty Images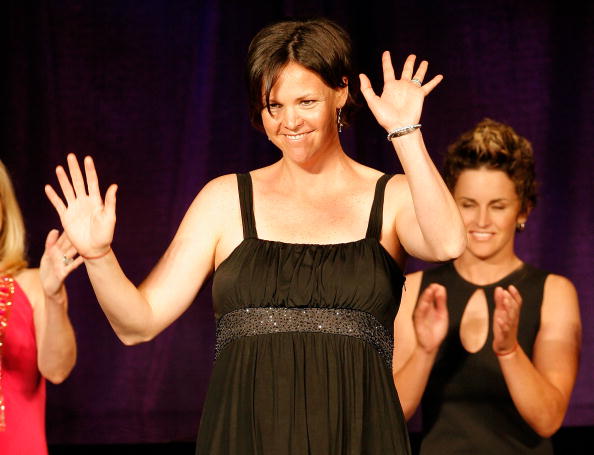 t11. Lindsay Davenport – $20 million
A great player during her days on the women's ATP Tour, Lindsay Davenport might have called it quits a few years ago, but she still holds down one of the top spots in terms of overall net worth. Raking in $20 million in her career, the former No. 1-ranked player in the world won three Grand Slam singles titles and an Olympic gold medal, helping her earn a spot in the Tennis Hall of Fame in 2014.
Photo by Vince Bucci/Getty Images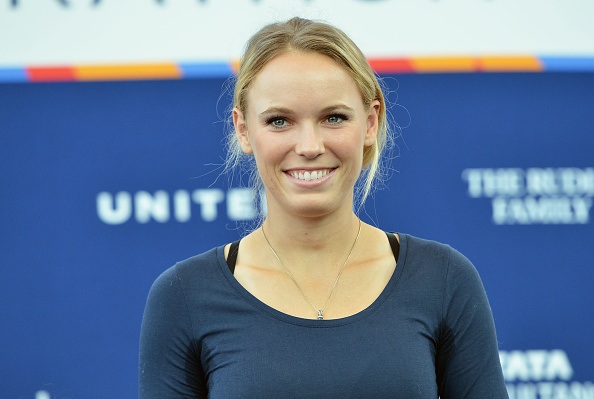 t11. Caroline Wozniacki – $20 million
A former No. 1-ranked player in the world, Caroline Wozniacki might best be known for her broken relationship with golf star Rory McIlroy in the past few years, but she has shown to separate herself from everything and get back to being one of the best women's players on the planet. Currently ranked No. 5 in the world, Caroline is searching for her first singles Grand Slam title, but is on the right track towards earning it.
Photo by Slaven Vlasic/Getty Images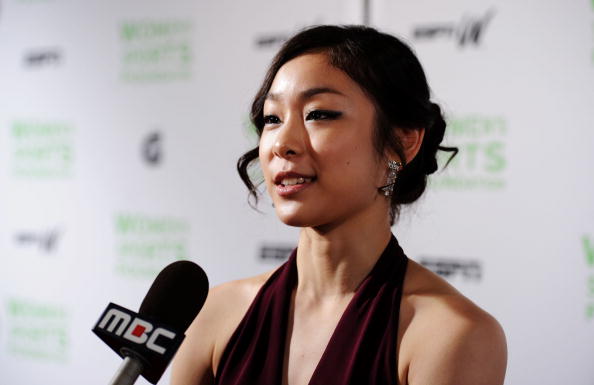 10. Kim Yuna – $21 million
Just 24 years old, Kim Yuna decided that, after the 2014 Winter Olympics, it was time for her to walk away from figure skating. While it came as a surprise to many, Yuna retired with little regrets, winning an Olympic gold in 2010 and a silver in 2014, earning more than $21 million during the eight years she competed.
Photo by Bryan Bedder/Getty Images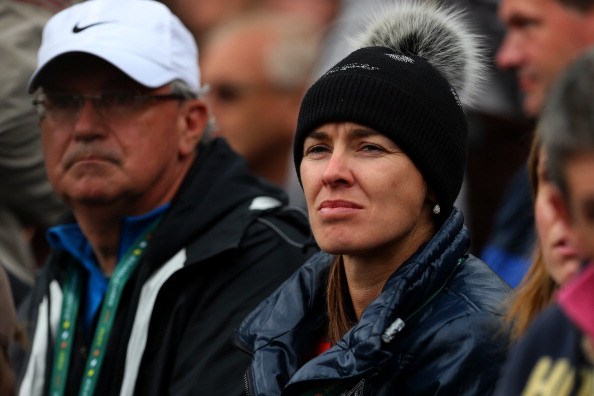 9. Martina Hingis – $25 million
Another former No. 1-ranked player in the world, retired Swiss tennis star Martina Hingis won five Grand Slam singles titles and another four in doubles competitions. Named one of the legends in the sport by Time Magazine in 2011, Hingis is worth an estimated $25 million for all that she accomplished while on the court.
Photo by Clive Brunskill/Getty Images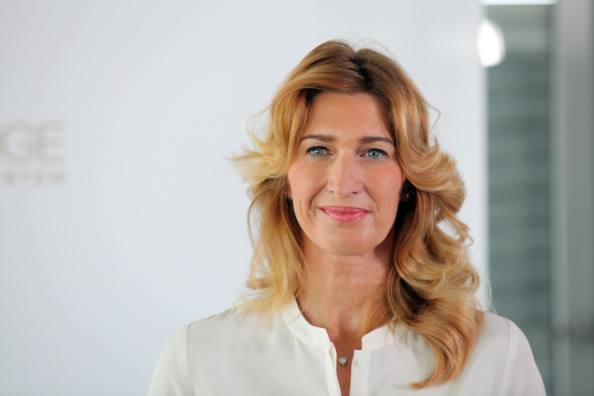 8. Steffi Graf – $30 Million
With 22 Grand Slam singles titles, Steffi Graf makes the case for herself to be mentioned as the best women's tennis player ever. Thanks to all of her wins on tour during her career, Graf earned about $21.8 million in earnings alone, with an additional $8.2 million from endorsements to give her a net worth of $30 million overall.
Photo by Markus Hibbeler/Getty Images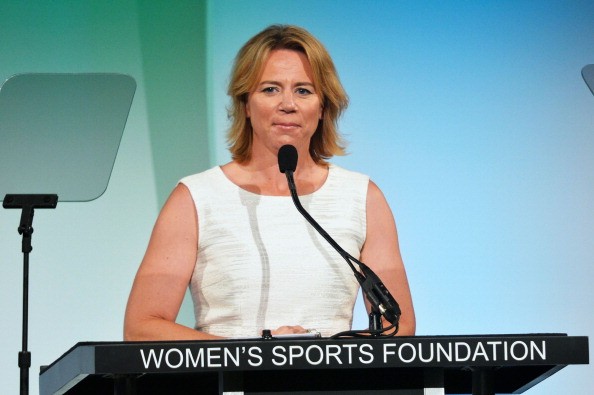 7. Annika Sorenstam – $40 million
Without a doubt the best women's golfer to ever play on tour, Annika Sorenstam not only accomplished more than most of her peers, but she helped evolve the game to young girls in the same way that Tiger Woods once did on the men's side. Winning 93 international tournaments, 72 LPGA tourneys and 10 majors, Sorenstam ended her Hall of Fame career as the all-time leader in LPGA career earnings with $22 million, topping out with a net worth of $40 million overall.
Photo by Mike Coppola/Getty Images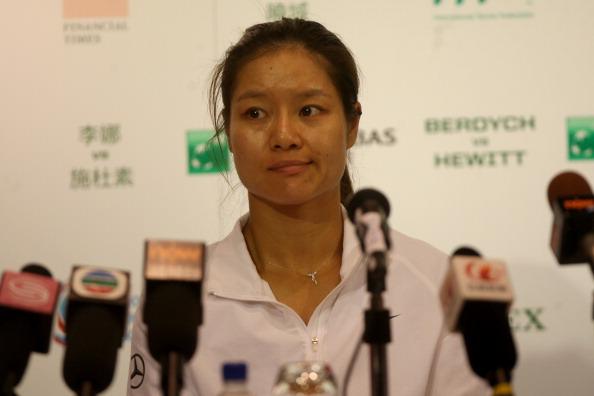 6. Li Na – $42 million
Recently retired in the past year-plus, former tennis star Li Na may have never received as much acclaim as she probably deserved, but she had an accomplished career. With two Grand Slam singles titles on her resume, Na peaked as the No. 2-ranked player in the world a few times, earning $40 million over the course of her career to fall high on this list.
Photo by ChinaFotoPress/ChinaFotoPress via Getty Images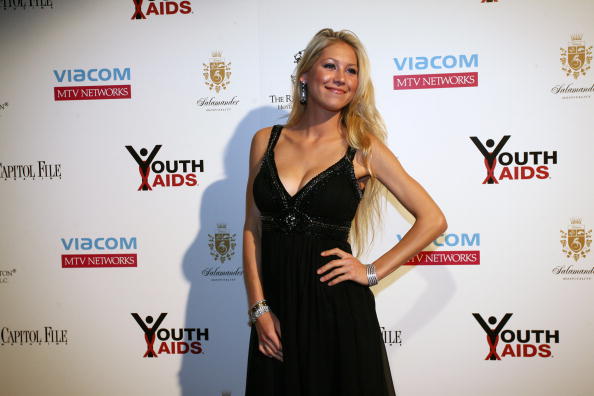 5. Anna Kournikova – $50 million
It's probably hard to believe that former tennis player Anna Kournikova falls in the top-five on this list since she never won a tournament on the ATP Tour. Still, as a reputation as one of the prettiest and most marketable athletes in history, the Russian took advantage of her off-the-court fame, earning $50 million due to a number of sponsorship deals.
Photo by Abby Brack/Getty Images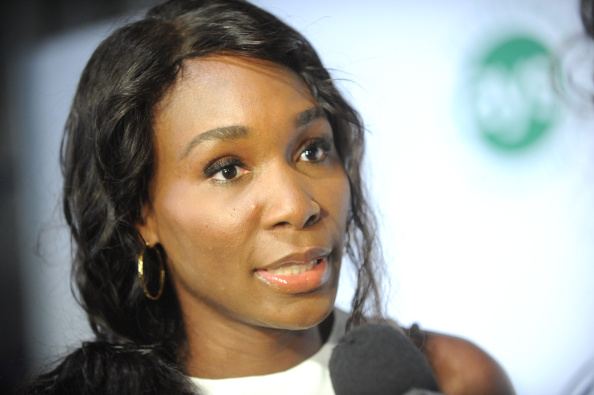 4. Venus Williams – $75 million
The eldest of the Williams sisters, Venus Williams has proven to be one of the toughest and most accomplished players the women's tour has ever seen. In addition to her 13 Grand Slam doubles titles, Venus has earned seven singles titles, too. With a handful of sponsors and other prize money, she has a current net worth of $75 million.
Photo by Brad Barket/Getty Images for Taste of Tennis Week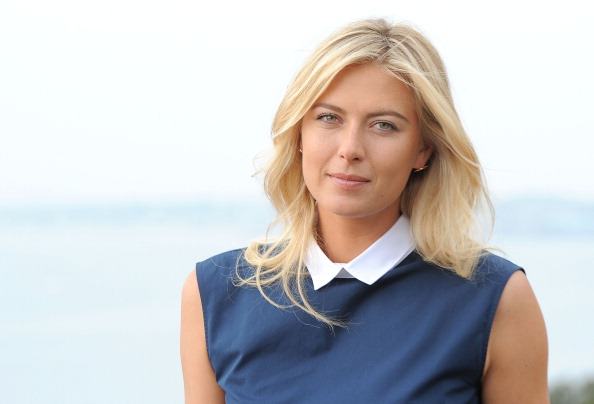 3. Maria Sharapova – $90 million
Currently ranked No. 2 in the world, Russian tennis star Maria Sharapova has remained to be one of the most successful players ever. After winning the 2006 US Open to earn her first ever Grand Slam title, Sharapova has gone on to win four more, winning each of the major tourneys in her career. And with sponsors like Nike and Porsche loving her, she has earned more than $90 million in her lifetime so far.
Photo by Angela Weiss/Getty Images for Porsche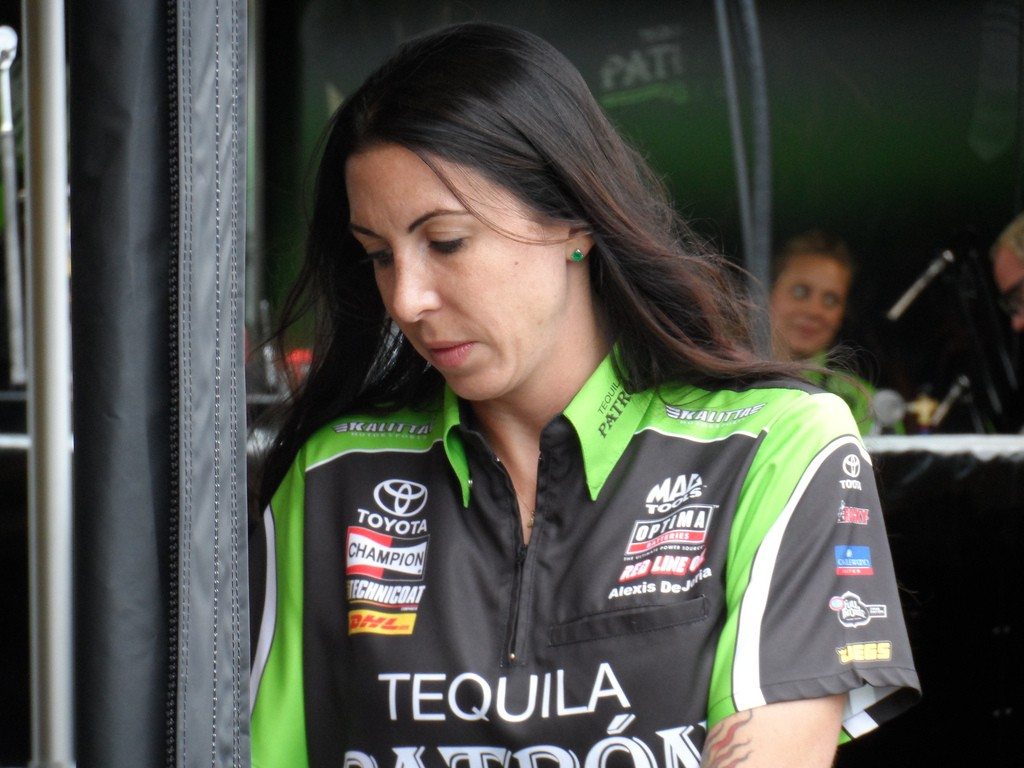 2. Alexis Dejoria – $100 million
She might be the daughter of a billionaire, but don't think that drag racer Alexis Dejoria hasn't earned some fame on her own, too. With an estimated net worth of $100 million, Alexis began drag racing in 2005 and won the Sportsman Nationals less than a year after her debut, proving that she's more than just a pretty face with a rich dad.
Photo via Flickr/pthom9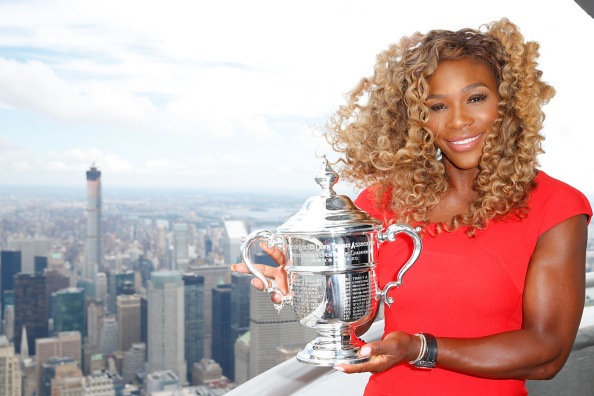 1. Serena Williams – $130 million
Arguably, the most successful women's tennis player ever, Serena Williams is still the current No. 1-ranked player in the world and earned her 19th career Grand Slam singles title in January by capturing the Australian Open. In addition to her winning ways on tour, Serena has earned a hefty amount from sponsors and her own clothing line, where she has a current net worth of $130 million.
Photo by Joe Scarnici/Getty Images for WTA