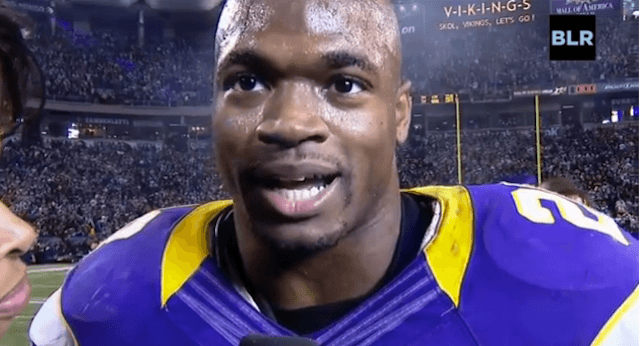 Although the NFL has seemingly turned into a pass-happy league, there's no denying that running the football has proven to be a staple for championship contending teams. Some may argue that it's defense that wins championships, but as far as I'm concerned, if you can eat up clock with a ground and pound game you'll be hoisting the Lombardi Trophy.
Since there have been so many good runners over the course of history of the NFL, we had a hard time narrowing it down. However, here are the top 20 running backs to ever play in the NFL. Discuss amongst yourselves!
Photo via YouTube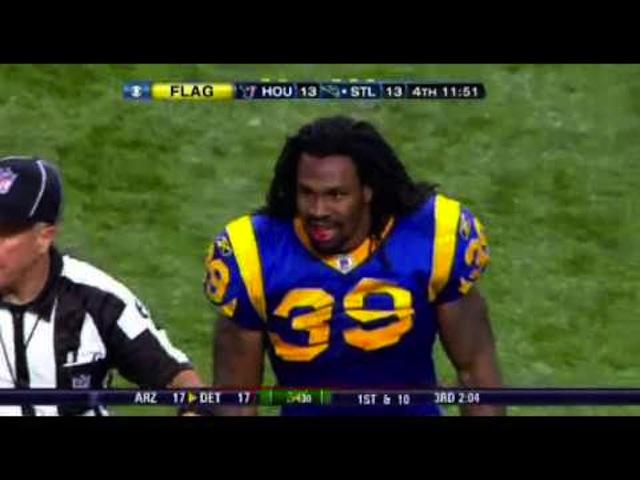 20. Steven Jackson
No, current Atlanta Falcons and longtime St. Louis Rams running back Steven Jackson, probably, will not be in the Hall of Fame one day. Still, he has shown to be a more than dependable runner for the past 11 seasons. With eight-straight, 1,000-yard seasons and three Pro Bowl trips, Jackson had some good years and got tough yards, making him one of the better backs ever.
Photo via YouTube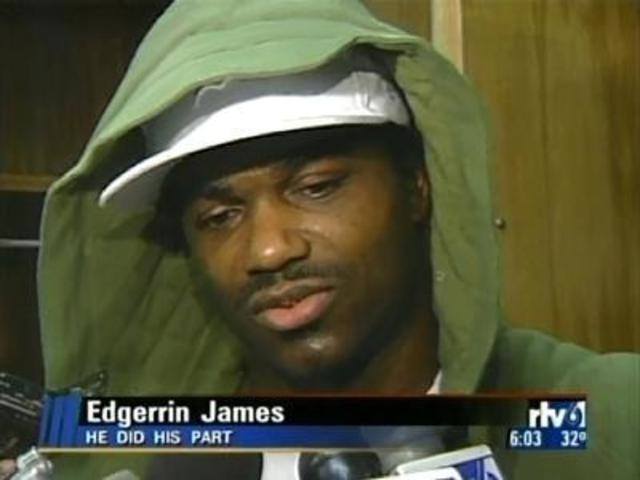 19. Edgerrin James
Edgerrin James might get forgotten about because he played in the shadow of his longtime quarterback, Peyton Manning, but make no mistake, Edge could do it all. Finishing his career with the 11th-most rushing yards in league history, James was the workhorse that the Indianapolis Colts needed to balance their offense—and could find himself in Canton one day because of it.
Photo via YouTube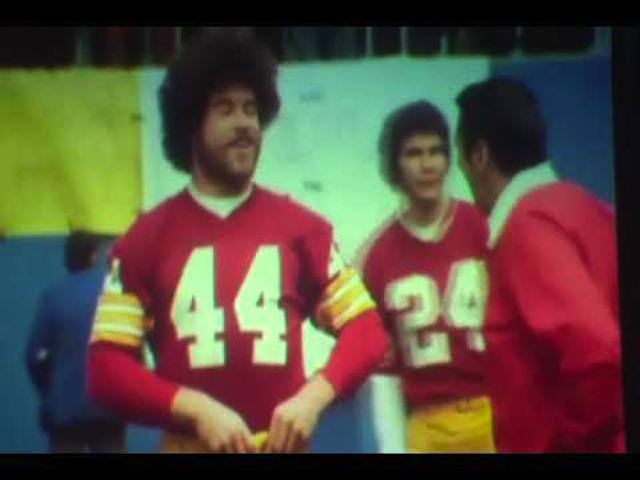 18. John Riggins
The Super Bowl MVP during his team's victory in 1982, the Washington Redskins' John Riggins showed that he was one tough runner. Finishing his career 16th on the all-time rushing list with 11,352 yards, Riggins made his mark scoring touchdowns, crossing the goal-line 104 times in his 14 seasons.
Photo via YouTube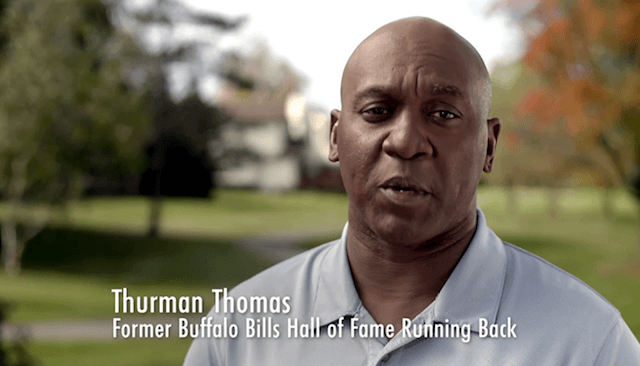 17. Thurman Thomas
An integral part of the Buffalo Bills teams who played in four-straight Super Bowls in the early-'90s, Thurman Thomas might have believed he lacked respect at times, but defenders were unwise if they ever actually did. Rushing for more than 1,000 yards in eight of his first nine years in the league, Thomas finished with just over 12,000 rushing yards and played 13 years in the league, entering the Hall of Fame in 2007.
Photo via YouTube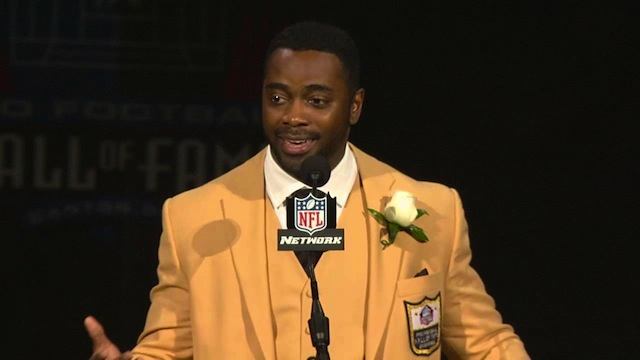 16. Curtis Martin
One of the more consistent runners the league has ever seen, Hall of Famer Curits Martin might not be one of the flashiest players ever, but he was one of the best. Over the course of his 11 seasons, Martin finished with 14,101 rushing yards—which is good for fourth all-time—and made the Pro Bowl five times. He seems to be a forgotten man among the game's best, but he was one, solid runner.
Photo via YouTube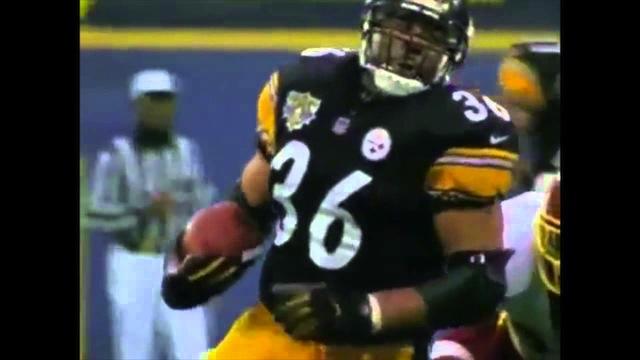 15. Jerome Bettis
Recently inducted into the Pro Football Hall of Fame, Jerome Bettis accomplished everything a running back seeks out to do. With his quick feet and his rare allusiveness for a man his size, The Bus totaled 13,662 yards to sit sixth all-time, made six Pro Bowls and won a Super Bowl in his last season in the league in his hometown of Detroit. It was a storybook career for the guy.
Photo via YouTube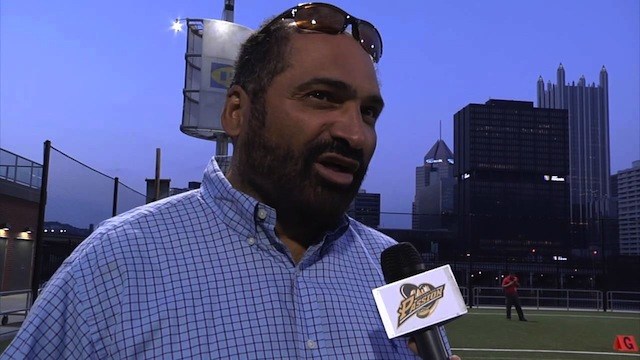 14. Franco Harris
Another former Pittsburgh Steeler, Franco Harris might best be known for his catch and run into the end zone during the Immaculate Reception, but he had a pretty good career overall, too. One of the most physical runners ever, Harris was a huge part of the Steelers' four Super Bowl victories and finished with 12,120 rushing yards in 13 seasons.
Photo via YouTube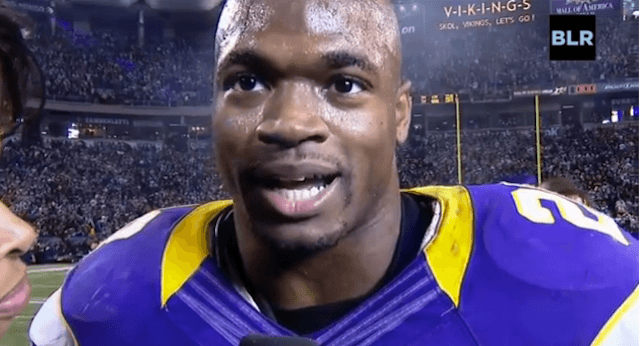 13. Adrian Peterson
Forget about all of the drama he had to deal with during the 2014 season when he got suspended by the league and just consider what Adrian Peterson has done during his career on the football field. Built like a truck with the wheels of a Ferrari, there's a reason why he's nicknamed All Day—because he can run at will without showing signs of wear or tear. With a league MVP and over 10,000 rushing yards, Peterson is the most dominant back of his generation.
Photo via YouTube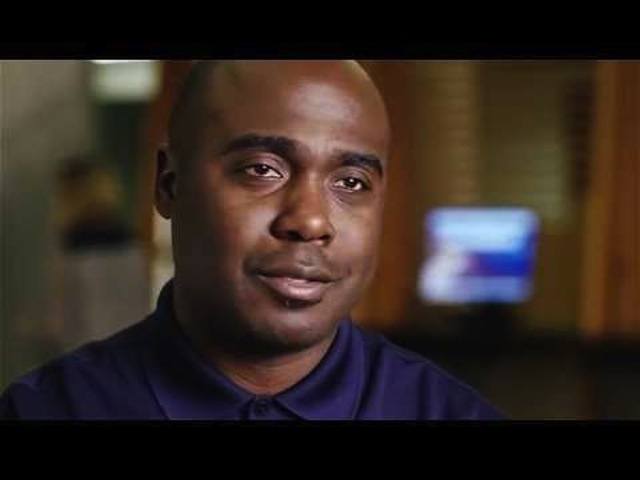 12. Marshall Faulk
For all those who remember Marshall Faulk's playing days, the memories of him running, catching and alluding defenders is probably still pretty sharp. The guy could really do everything. Built in the mold of a video game-like player, Faulk totaled 19,154 yards from scrimmage and 136 total touchdowns during his 12 seasons, winning a Super Bowl and league MVP in the process.
Photo via YouTube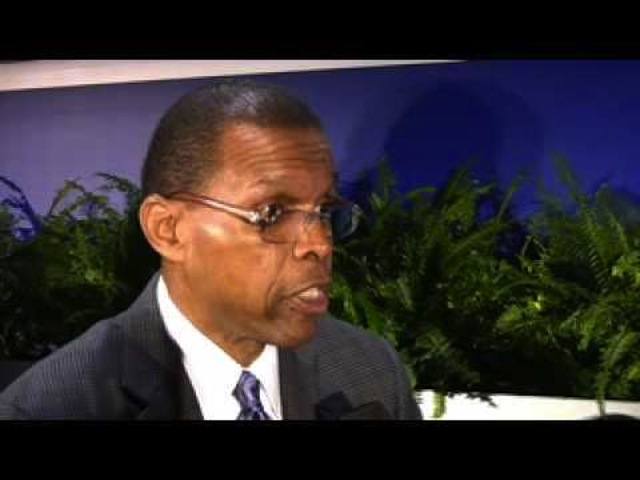 11. Gale Sayers
He may have only played for seven seasons, but Gale Sayers still accomplished plenty during that time. One of the quickest and smoothest runners ever, the former Chicago Bears runner is known as helping to revolutionize the position. A five-time All-Pro selection for his elusiveness as both a runner and kick-returner, Sayers was a 1977 Hall of Fame inductee.
Photo via YouTube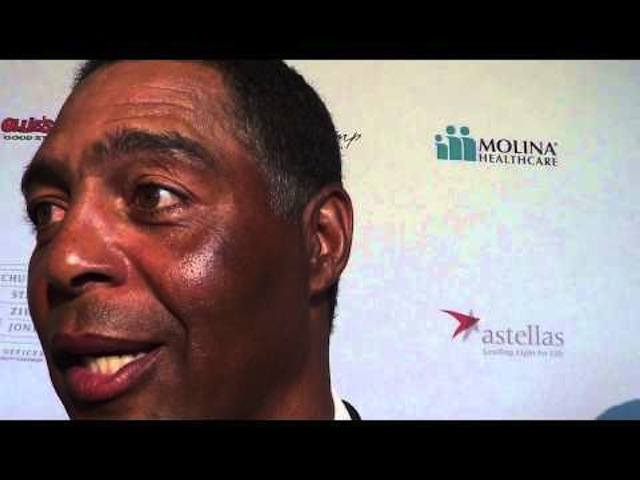 10. Marcus Allen
A former Heisman Trophy winner while at Southern Cal, Marcus Allen showed that he was more than just a good college player. Playing in the NFL for 16 years, Allen may not have had but three, 1,000-yard seasons, but he was as dual-threat as anyone has ever seen, finishing with 17,654 total yards, which, at one point, was third-best in league history—but has since been passed by a number of players.
Photo via YouTube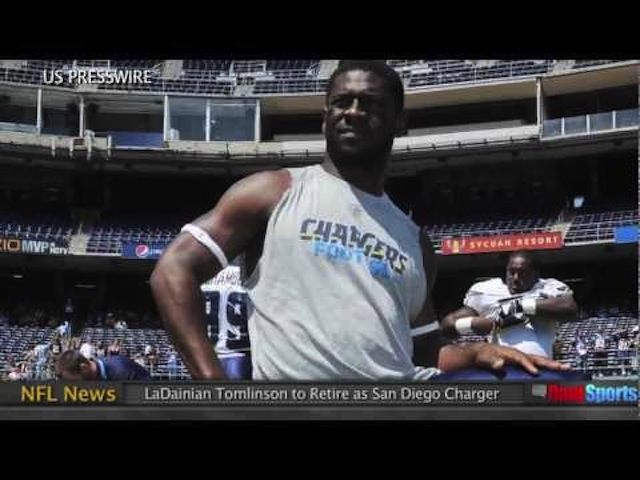 9. LaDainian Tomlinson
Arguably the best running back since Barry Sanders retired, LaDainian Tomlinson was as complete of a back as anyone the league had ever seen. Re-writing the record books in a number of different categories, LT was a fantasy football owner's dream come true, showing he was capable of catching the ball out of the backfield as well as running it downhill and outside the tackle box—even if he wasn't the biggest guy out there.
Photo via YouTube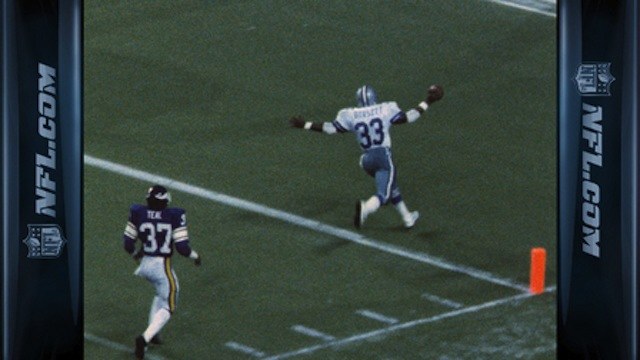 8. Tony Dorsett
One of the most versatile players to ever suit up in the NFL, Tony Dorsett is another former Heisman Trophy winner who saw success as a pro. Capable of running past and over defenders, as well as catching a pass and taking it the distance, Dorsett went to four Pro Bowls and was inducted into the Hall of Fame in 1994, finishing with 12,739 rushing yards.
Photo via YouTube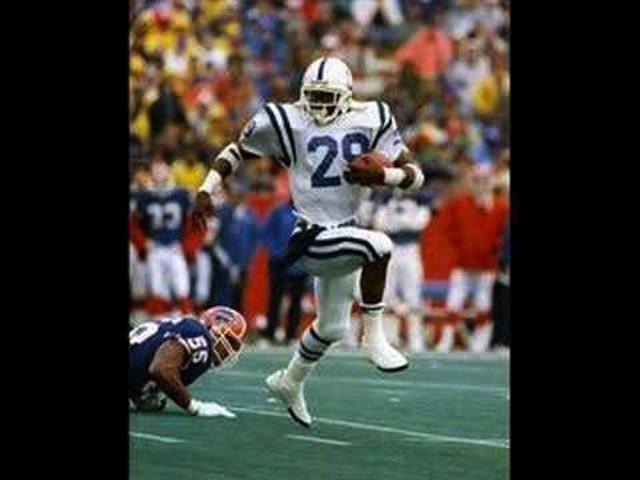 7. Eric Dickerson
Totaling 11,226 yards in his first seven seasons in the NFL, there wasn't a more dominant runner in the league than Eric Dickerson. Finishing with a total of 13,259 over 11 years, Dickerson holds the single-season record for the most rushing yards in a season—2,105 (averaging 5.6 yards per carry with 14 touchdowns) in 1984, and was inducted into the Football Hall of Fame in 1999.
Photo via YouTube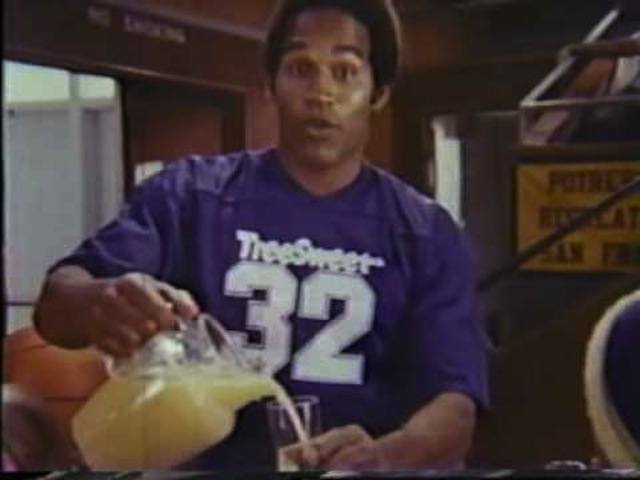 6. O.J. Simpson
Like a few others on this list, former Buffalo Bills running back O.J. Simpson might get knocked for what happened after his playing days ended, but, while on the gridiron, he was as great as they come. A threat to take it the distance anytime he carried the ball, The Juice eclipsed the 2,000-yard mark in 1973, and finished with 11,236 yards in 11 seasons, winning a league MVP and making six Pro Bowls.
Photo via YouTube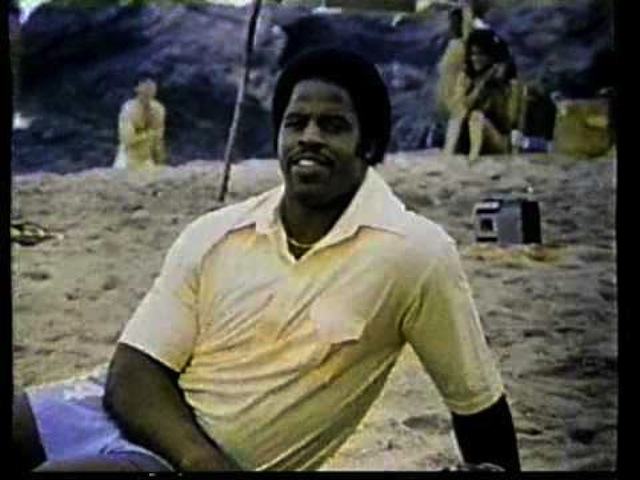 5. Earl Campbell
Some may think that having Earl Campbell so high on my list is a bit insane, but when Campbell was on the football field, there wasn't a tougher runner to take down. His total rushing yards might not be as impressive as others on this list, but the former Houston Oiler was a rare specimen who showed that big, strong backs could have success, too.
Photo via YouTube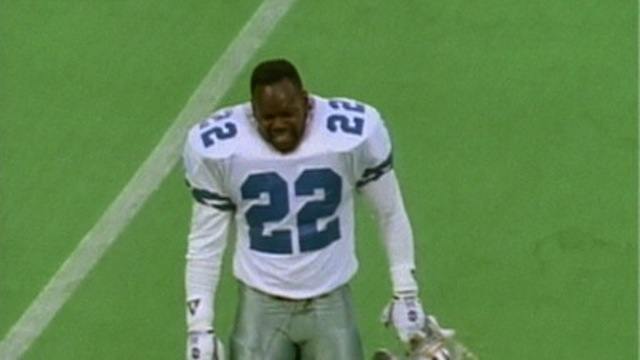 4. Emmitt Smith
Finishing with the most rushing yards in NFL history, former Dallas Cowboys running back Emmitt Smith helped America's Team win three Super Bowls during the '90s, while setting the tone for their power running game behind a beefy offensive line. Playing in nine Pro Bowls over his 15 years, Smith was as consistent and dominant as anyone on this list, and was a workhorse when carrying the ball.
Photo via YouTube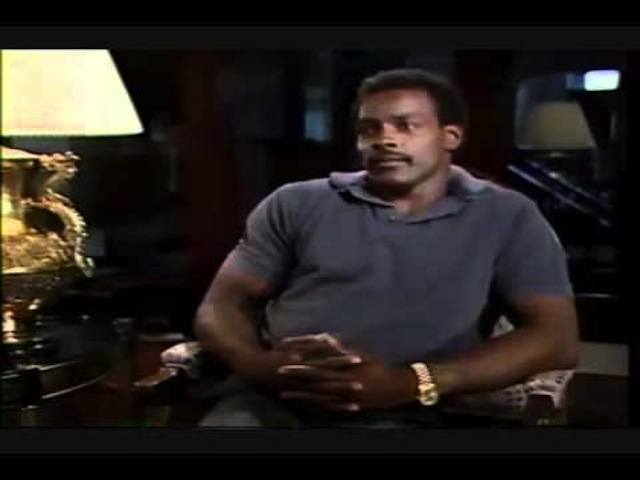 3. Walter Payton
With a nickname like Sweetness, it's probably no surprise that former Chicago Bears running back Walter Payton was such a good player. Finishing his career as the NFL's all-time leader in rushing yards—which has since been broken—many still consider Payton to be the best back ever—and his nine Pro Bowls and one Super Bowl win support the claim.
Photo via YouTube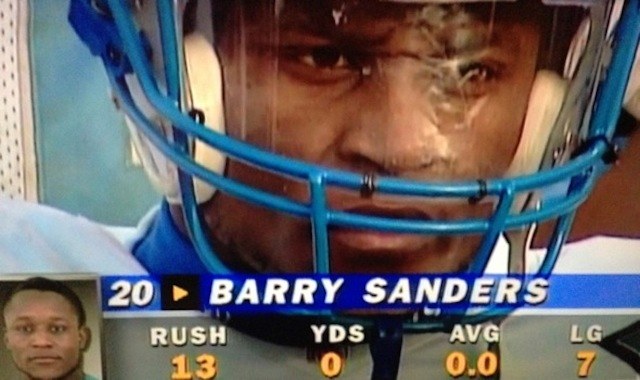 2. Barry Sanders
Who knows what could have been had Barry Sanders not retired back in 1998 at the age of 30, third on the all-time rushing list. The guy was one of the most frustrating running backs for opposing defenses ever, capable of shifting gears and cut and deak like no one else on this list. Who knows if we'll ever see a featured back like Sanders again—and we're left wondering if we could have had more of him before he walked away.
Photo via YouTube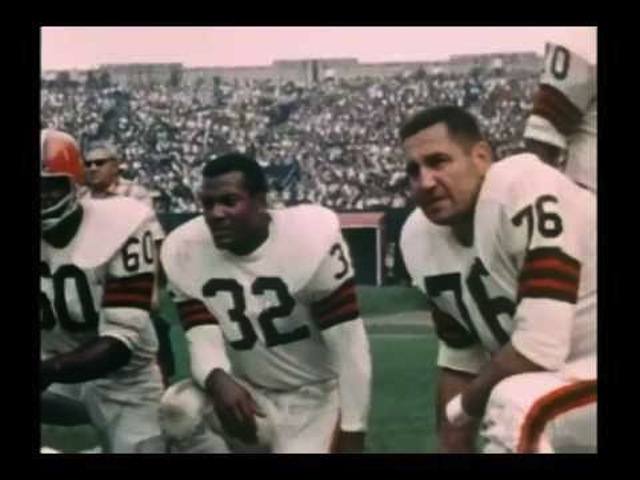 1. Jim Brown
Go ahead and say whatever you want to about former Cleveland Browns running back Jim Brown, but, in my opinion, there hasn't been a better runner than he in NFL history. Leading the league in rushing in eight of his nine pro seasons, Brown was as athletic as anyone who has ever played the game, combining speed, elusiveness and strength that made him lethal to try and take down.
Photo via YouTube