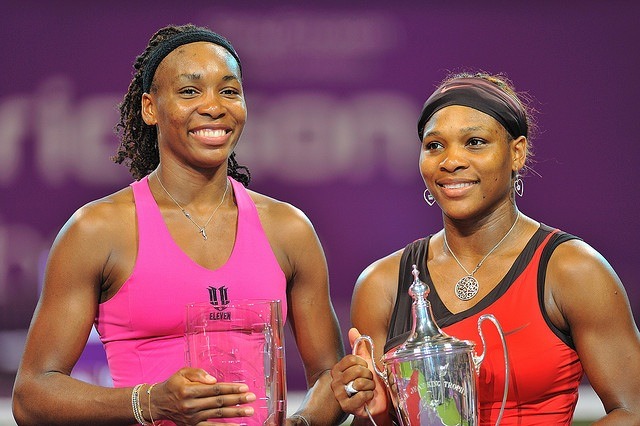 We all know that being a pro athlete is one heck of a gig. On top of the fame and chance to build a legacy that few of us "normal people" will never get the chance to experience—well, not on a global stage, at least—one of the major benefits that many experience is having financial security for a long, long time. And while it is widely known that female athletes don't make as much as the opposite gender, that doesn't mean they aren't rewarded nicely for their athletic skills. To further that proof, just take a look at this list of the top-20 richest female tennis players ever (according to career earnings).
Photo: Ashraf Khunduqji/Flickr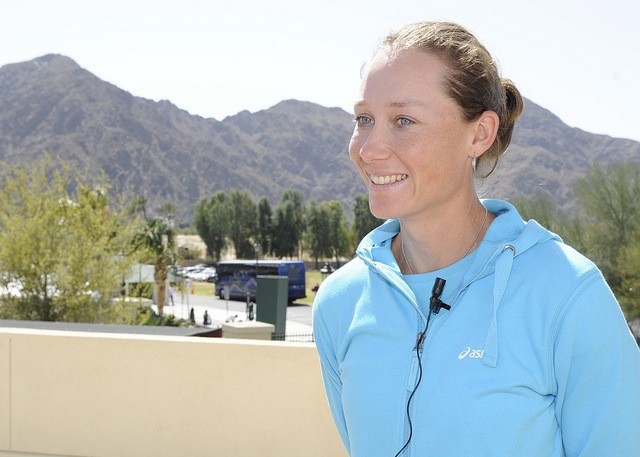 20. Samantha Stosur – $13.3 million
With one Grand Slam Singles title and two Doubles championships on her resume, former No. 1 player in the world Samantha Stosur might be getting towards the end of her career, but she can look back and find that she was definitely successful. In addition to the aforementioned Major wins, Stosur was able to bring home $13.3 million in earnings, which has to make her happy with how her career has gone.
Photo: WeAreTennis/Flickr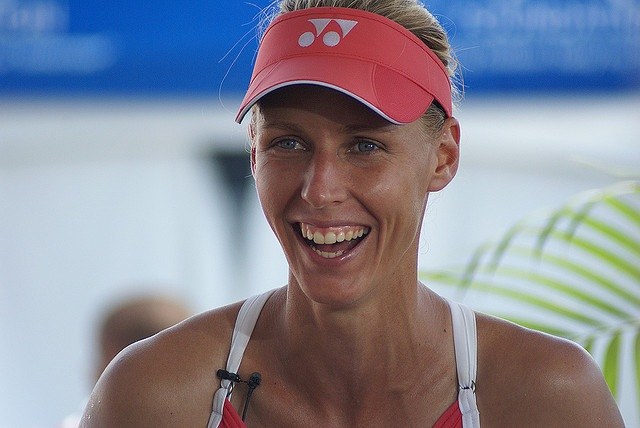 19. Elena Dementieva – $14.8 million
Former tennis player Elena Dementieva might not have ever hoisted a Grand Slam Singles or Doubles trophy, but she did enjoy 16 career wins, including a Gold Medal at the 2008 Olympics. Reaching as high as No. 3 in the world at one time, Elena was able to rake in some serious money, too, earning $14.8 million of the course of her tennis career.
Photo: ThoughtQuotient.com/Flickr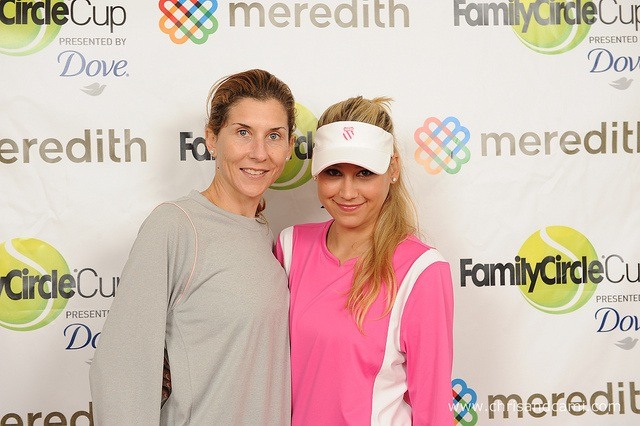 18. Monica Seles – $14.8 million
Of all the women on this list, Monica Seles sitting at No. 18 on the all-time money list actually surprised me the most. That's because she was, for a long time, she was considered to be the best player in the world. An unfortunate incident where a crazy fan stabbed her during a match definitely set her career back and cost her more glory, but Seles was still able to win nine Grand Slam Singles titles and earn  nearly $15 million.
Photo: Chris Smith/Flickr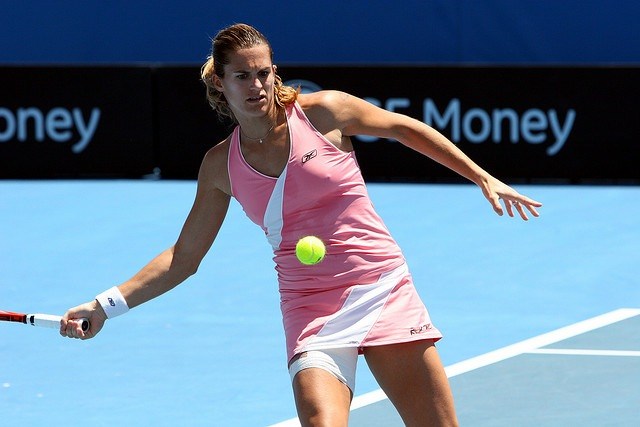 17. Amelie Mauresmo – $15 million
Although she doesn't compete any longer, former French tennis player Amelie Mauresmo was still able to make a mark on tour when she was lacing them up. With two Grand Slam Singles titles in her career, Amelie was able to earn $15 million—which isn't too bad if you ask me!
Photo: Elite Sport/Flickr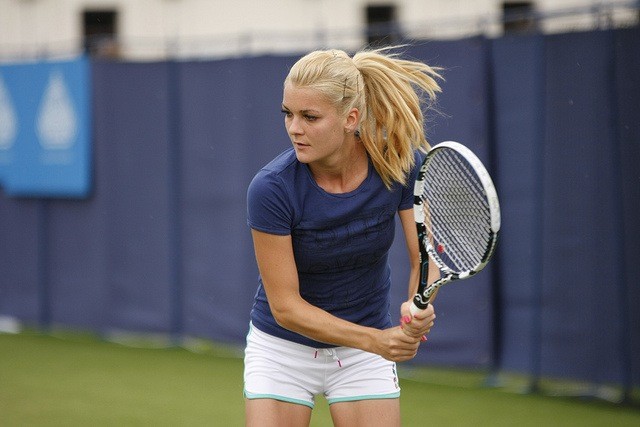 16. Agnieszka Radwanska – $15.7 million
Like others on this list, Polish tennis star Agnieszka Radwanska has yet to earn her first Major championship, but she has still enjoyed plenty of success in her career. Still just 25, there's plenty of time for Agnieszka to try and get over the hump and win her first career Grand Slam, as she finds herself currently ranked No. 6 in the world, proving that many think she has the game to do so.
Photo: Andrew Campbell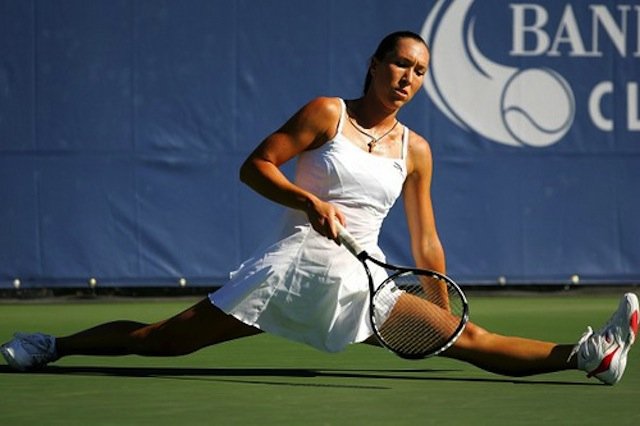 15. Jelena Jankovic – $16 million
Although she has earned the No. 1 ranking in the world once before, Jelena Jankovic still hasn't lifted a Grand Slam Singles or Doubles trophy in her career, only reaching the final once—in the 2008 U.S. Open. That has deterred Jelena from making serious money, though, as she has taken home $16 million in both prize and endorsement money.
Photo: SonyEricssonWTATour/Flickr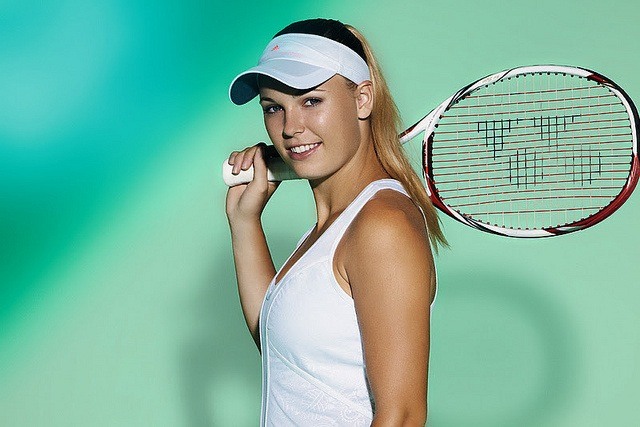 14. Caroline Wozniacki – $16.3 million
Although Danish tennis player Caroline Wozniacki hasn't yet won a Grand Slam Singles or Doubles title, she still finds herself amongst the highest-paid players the ever play the sport. A lot of that has to do with her off-the-court earnings, as she has plenty of sponsorships with brands like Rolex, Proactiv and Turkish Airlines. Formerly ranked No. 1 in the world, she has the game to become a Grand Slam winner, and, I would imagine, will only benefit financially if she ever does earn one.
Photo: TennisBuzz/Flickr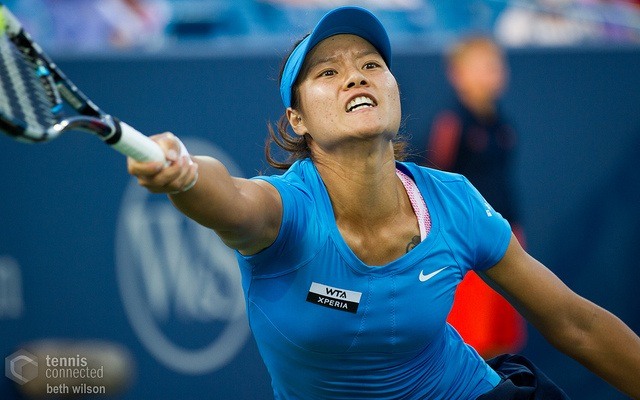 13. Li Na – $16.5 million
Just recently retired, the former Chinese tennis star was able to go out with one last hurrah, winning the 2014 Australian Open, retiring just a few months following the victory due to a knee injury. Ranked as high as No. 2 in the world rankings as recent as this year, Li Na won two Grand Slam Singles titles and enjoyed more than $16.5 million in earnings.
Photo: Mirsasha/Flickr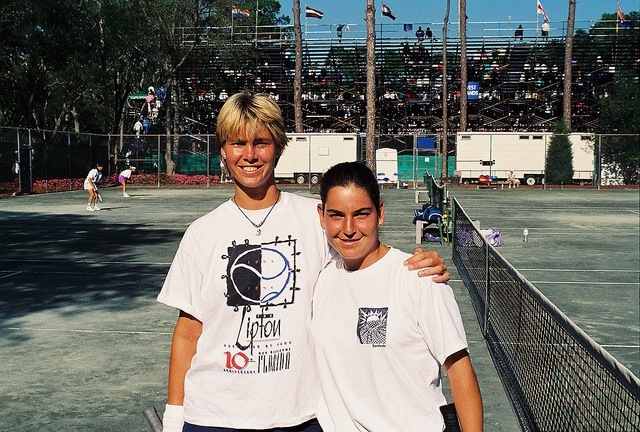 12. Arantxa Sanchez-Vicario – $16.9 million
A 2007 Pro Tennis Hall of Fame inductee, former Spanish superstar Arantxa Sanchez-Vicario always seemed to be in the mix for every Grand Slam tournament during the '90s. After all, she did end up winning four Singles titles and an additional six Doubles Slams. For that reason, she is considered one of the best from her country to play the sport, while earning a lot of money in the process.
Photo: Rich Benvin/Flickr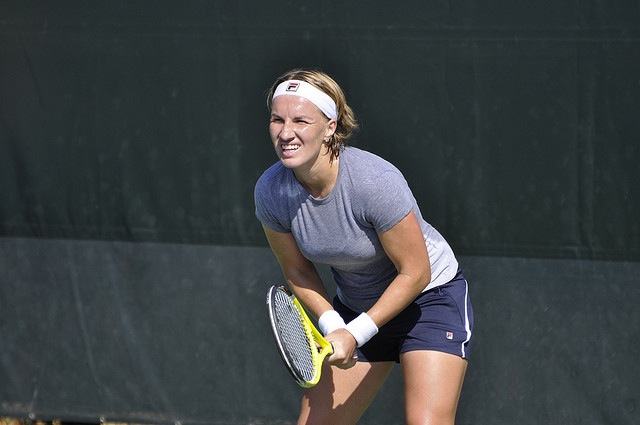 11. Svetlana Kuznetsova – $17.7 million
Although Svetlana Kuznetsova's career has seen a dip ever since peaking at No. 2 in the world rankings back in 2007—she's currently No. 21—the Russian star has still remained one of the best paid players to ever hold a racquet. With two Grand Slam Singles titles on her resume and two more Grand Slam Doubles victories, Svetlana showed that she was once one of the greatest in the sport.
Photo: sr_cranks/Flickr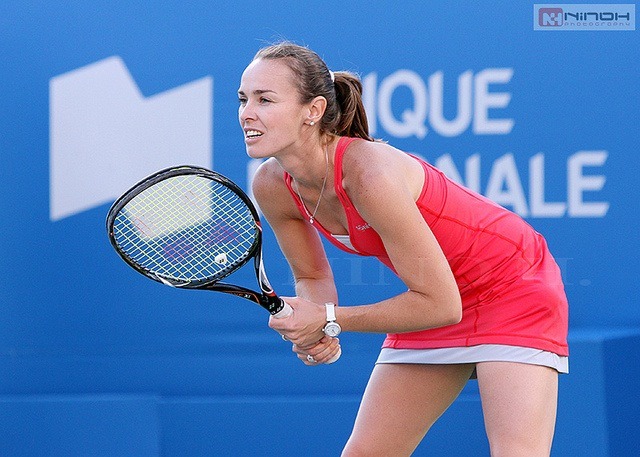 10. Martina Hingis – $20.2 million
Arguably the most recognized female tennis player for a  decade or so, Martina Hingis used her success to become both popular and very wealthy. With five Grand Slam Singles titles—which included three in 1997 alone—Hingis was a former No. 1 ranked player in the world and was inducted into the Pro Tennis Hall of Fame back in 2013.
Photo: nino h/Flickr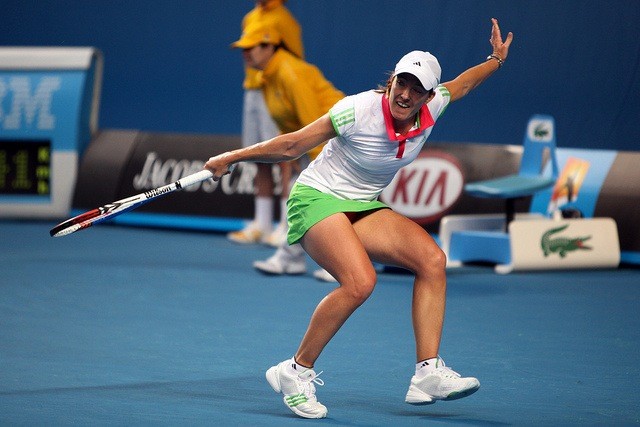 9. Justine Henin – $20.8 million
A former No. 1 ranked player in the world Justine Henin not only won a gold medal at the 2004 Summer Olympics, but she also earned seven career Grand Slam Singles titles, including four French Open wins in a five-year span from 2003-07. For that success, the star from Belgium walked away from the game with a hefty amount in her bank account, too.
Photo: Elite Sport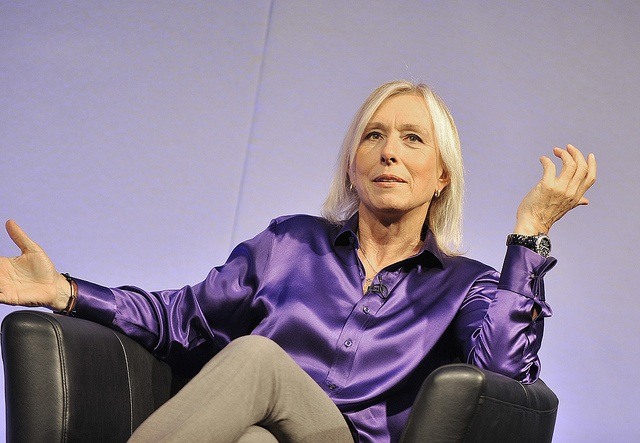 8. Martina Navratilova – $21.6 million
With an Open Era record with 167 titles, former tennis great Martina Navratilova was the darling of the sport's world for a long time. Included in her record wins were 18 Grand Slam Singles titles and an insane 31 Grand Slam Doubles titles, making Martina lethal with or without a teammate standing on the same side of the net as her.
Photo: Out & Equal Workplace Advocates/Flickr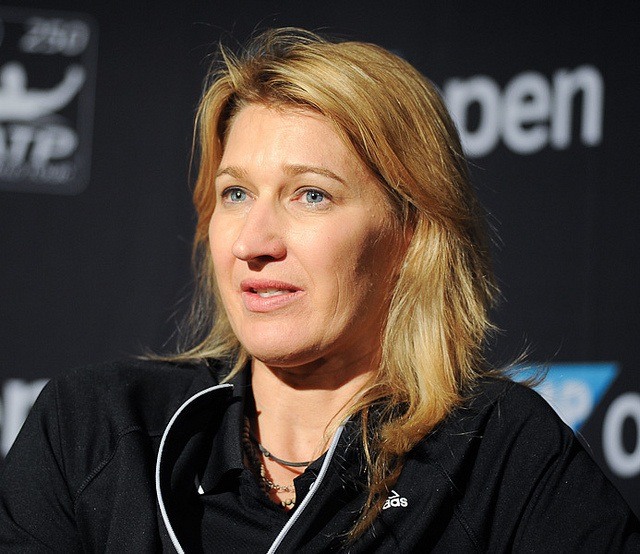 7. Steffi Graf – $21.8 million
With an Open Era record 22 Grand Slam Singles titles, former tennis player Steffi Graf has proven to be, arguably, the greatest female tennis player to ever pickup a racquet. With 107 career wins—which is third all-time—Graf accomplished basically everything one would ever want to as an athlete, leading her to make some serious money in the process.
Photo: Harjanto Sumali/Flickr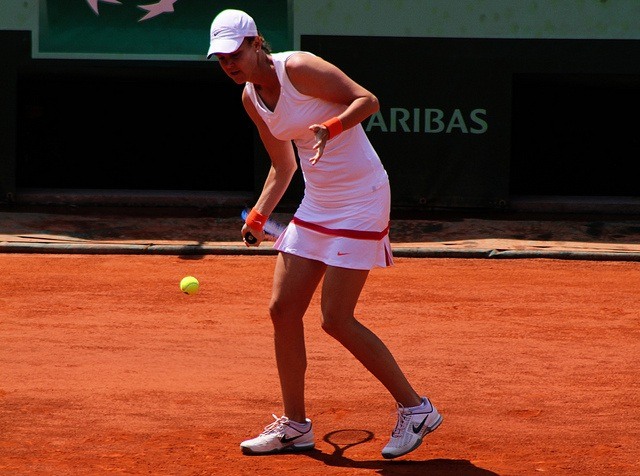 6. Lindsay Davenport – $22.1 million
Another former No. 1 ranked player in the world, former American tennis star Lindsay Davenport was fortunate enough to earn some serious cash during her playing days. Thanks, in part, to her winning three Grand Slam Singles tournaments and having 55 total titles, Davenport was once the face of American tennis.
Photo: Tennis Buzz/Flickr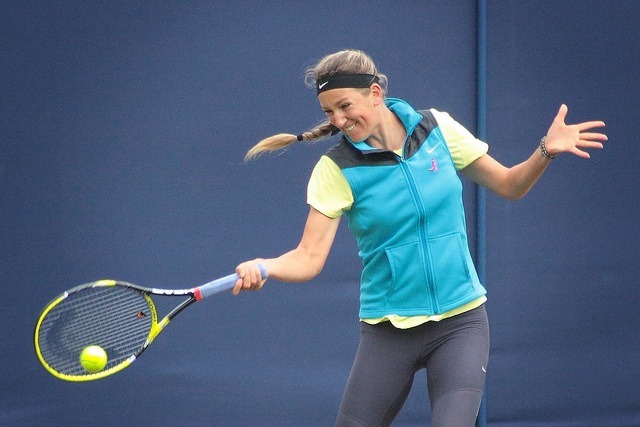 5. Victoria Azarenka – $23.7 million
A former No. 1 ranked player in the world, Victoria Azarenka has shown to be a force to be reckoned with anytime that she steps on the tennis court. After winning back-to-back Australian Opens in 2012 and 2013, Victoria earned respect from her peers and marketers, alike, helping her achieve the amount of money that she has thus far in her career.
Photo: Robyn/Flickr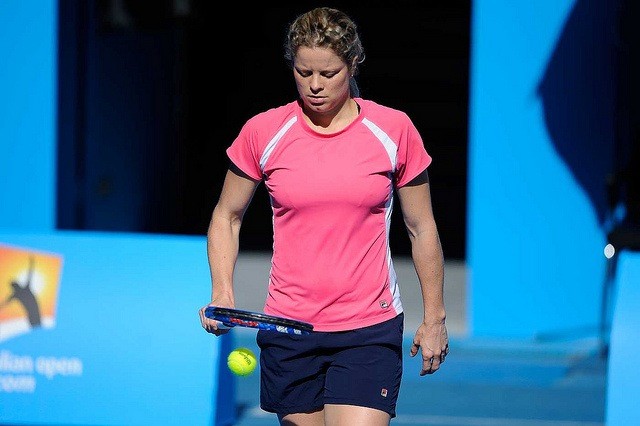 4. Kim Clijsters – $24.4 million
Since retired, Kim Clijsters has the distinction of, at one time, holding down the No. 1 ranking in the world in both singles and doubles. For that reason, it's not surprising to see that she earned $24.4 million during her career, with help from a combined six Grand Slam titles between both singles and doubles.
Photo: Raju Indukuri/Flickr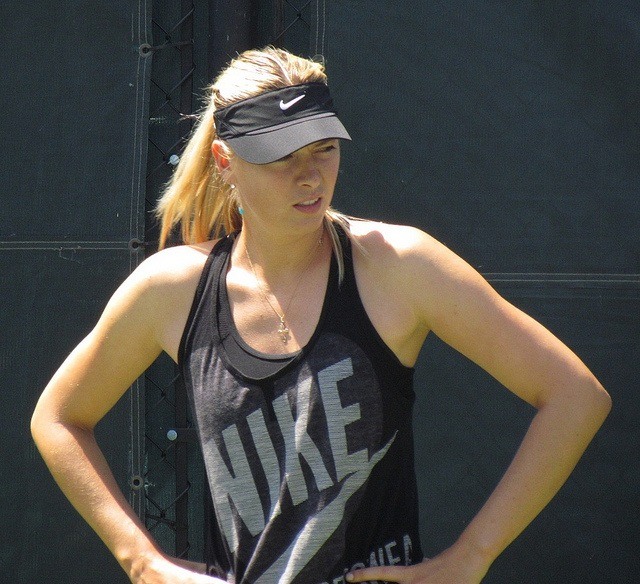 3. Maria Sharapova – $28.2 million
Currently ranked No. 2 in the world, Russian tennis player Maria Sharapova broke onto the scene all the way back in 2004 by winning Wimbledon and never looked back. She has done on to add four more Grand Slam Singles titles since, while also showing that she has what it takes when it comes to the marketing world—because Maria rakes in serious cash thanks to the cameras loving her.
Photo: Luis Fonseca/Flickr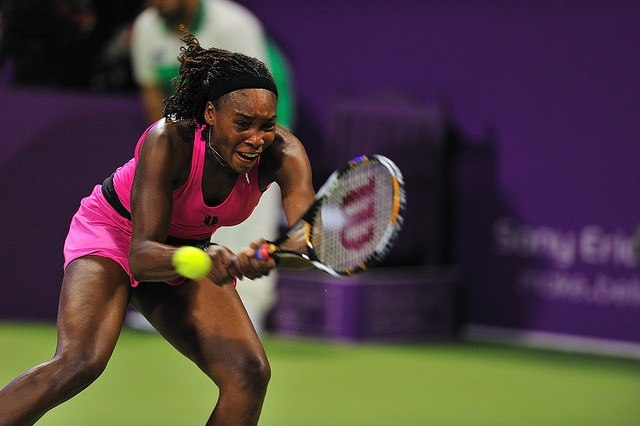 2. Venus Williams – $29.5 million
With nine Grand Slam Singles titles to her name and an additional 13 Grand Slam Doubles titles with her sister Serena, Venus Williams has proven that she is one of the top players to ever step onto the court. And her career earnings of nearly $30 million support that—thanks to all of her winning and endorsements that she earns for doing so.
Photo: Ashraf Khunduqji/Flickr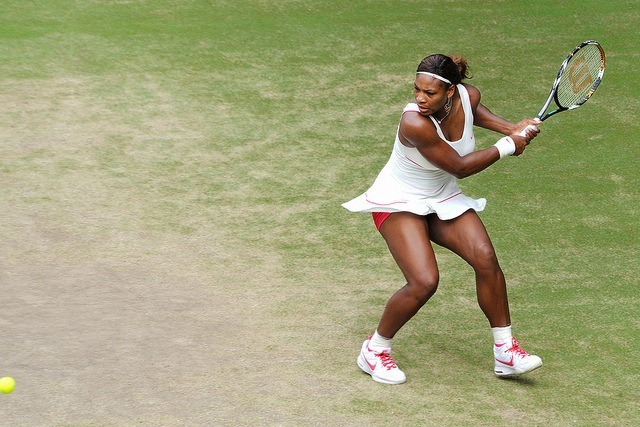 1. Serena Williams  – $56 million
While it's probably not too surprising to see 18-time Grand Slam Singles champion Serena Williams as No. 1 on this list, what makes it a little shocking is that she has earned almost two times the career money that her sister Venus has. That's pretty remarkable, and shows just how dominant Serena has been in her career.
Photo: Justin Smith/Flickr