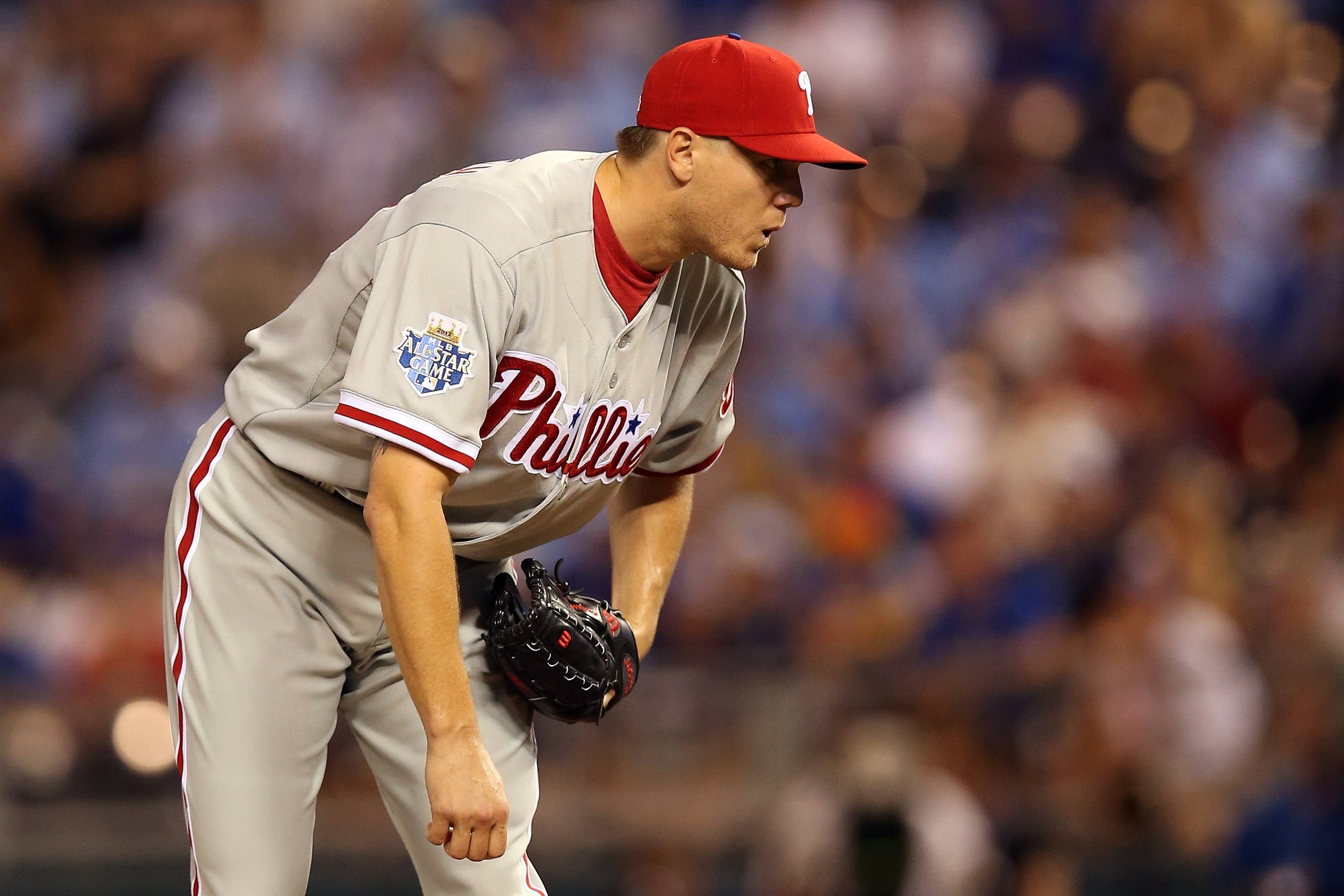 In professional baseball, a closing pitcher–or simply a closer–is a relief pitcher who specializes in getting the final outs needed in a close game when the closer's respective team is in the lead, usually by a margin of three runs or fewer. The role is often assigned to the team's best relief pitcher and carries a lot of pressure along with it. A closer's effectiveness is based mostly on saves, an MLB statistic since 1969. Some of the league's greatest all-time closers include Billy "The Kid" Wagner (422 saves), Bruce Sutter (300 saves), Lee Smith (478 saves), Rich "Goose" Gossage (310 saves), Rollie Fingers (341 saves), Trevor Hoffman (601 saves), Dennis Eckersley (390 saves), and the recently retired Mariano Rivera (608 saves). Closers are often the highest paid relivers on an MLB team, making just as much as starting pitchers. Below is a list of the highest paid closers in Major League Baseball arranged by annual average salary.
5. Aroldis Chapman – $7.84 million
Nicknamed the "Cuban Missile" and the "Cuban Flamethrower," Cincinnati Reds closer Aroldis Chapman defected from Cuba in 2009 and signed with the Reds the following year. Chapman has been named to three straight National League All-Star teams and currently holds the record for the fastest recorded pitch in MLB history after throwing 106 miles per hour in 2013.
4. Joe Nathan – $10.00 million
Originally a shortstop in high school and college, Joe Nathan converted to a pitcher after being drafted by the San Francisco Giants in 1999. Currently with the Detroit Tigers, Nathan was considered one of the top closers in the league between 2004 and 2009 with four All-Star appearances and a league-leading 246 saves during his stint with the Minnesota Twins–a team with which he holds the all-time saves record.
3. Craig Kimbrel – $10.50 million
Craig Kimbrel became the Atlanta Braves' closer during his rookie season in 2011 where he set an all-time MLB record for saves by a rookie (46) and was awarded with the National League's 2011 Rookie of the Year Award. Last season, Kimbrel recorded his 155th save, surpassing John Smoltz to become the Braves' all-time leader in saves at the age of only 26 years old.
2. Jonathan Papelbon – $12.50 million
In 2003, the Boston Red Sox drafted Jonathan Papelbon in the fourth round of the MLB Draft. After three seasons of minor league play, Papelbon broke into the majors where he was named to four consecutive American League All-Star teams and became a 2007 World Series champion. In 2011, Papelbon inked a deal with the Philadelphia Phillies and earned his 300th career save last season.
1. Rafael Soriano – $14.00 million
Dominican-born Washington Nationals closer Rafael Soriano is an MLB veteran who has pitched for the Seattle Mariners, Atlanta Braves, Tampa Bay Rays, and New York Yankees over the course of his 12-year career. Soriano was named an American League All-Star in 2010, led the AL in saves that same year, and became just the 15th AL pitcher in the modern era to pitch an immaculate inning and only the 6th pitcher in baseball history to record a save while doing so.
Photo by Jonathan Daniel/Getty Images Sport