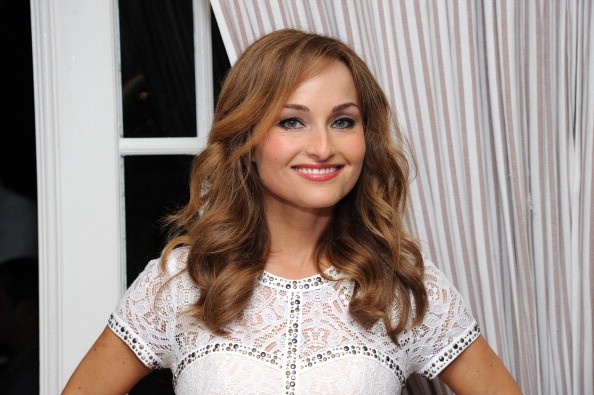 Giada De Laurentiis Net Worth – $20 Million
Giada De Laruentiis is the Italian-born Food Network host, chef, star and entrepreneur with a net worth of $20 million. She was born in Rome in 1970 and came to America to attend school and pursue her dreams. The 5-foot 1-inch star is adorable, known for her sweet nature and her amazing Italian cooking. She is one of the most widely recognized and well-known chefs on television, and she's a celebrity in her own right. Her first show appeared on the Food Network at the beginning of the new millennium, and she has since launched a number of new shows, become a television host and she has written several cookbooks and launched a line of kitchenware. Her net worth is continuously growing, and her fame is on fire.
Giada has several awards that she earned for her work, including a Daytime Emmy and the honor of having been included in the Culinary Hall of Fame in 2012. Giada had an interesting childhood, raised by her mother and her father until their divorce and then her stepfather and mother, but she spent much time with her grandparents. Her father was a famous actor and many of her relatives are in the television and movie business. She spent much time with her grandparents growing up, particularly in the kitchen of their family restaurant, where she learned her recipes and how to cook the way she does now.
After leaving the United States after graduating from UCLA with a degree in anthropology, she decided to head to Paris where she studied at Le Cordon Bleu. She had dreams of becoming a pastry chef. That's when she began designing and styling food and caught the attention of the Food Network. The bulk of her income comes from the shows she hosts on the Food Network, though she gets handsome payments from her line of Target-sold kitchen items and her books. She makes several million per year working with the Food Network, and her cookbooks sell quickly to those who love to make Italian food with a hint of a Southern California flair.
Aside from her own net worth, her now ex-husband has a significant net worth of his own. He is a fashion designer, and the two were married in 2003. They have one child, a daughter by the name of Jade, who was born in 2008. They did not have more children, nor does Giada want more children. She feels as if her career and her daughter are enough for her, and she has no desire to have more kids. The couple announced in 2014 that they were separated, and their divorce was finalized on September 3, 2015. Despite his own $15 million net worth, Giada's paying him a significant amount of money, which includes $9k per month in child support, as well as half of all the advancements on her future projects. She has lost to him her home in Pacific Palisades, and she has to split their various bank accounts with him, which will cost her millions. The house he gets is worth more than $3 million, he gets to keep more than $300k worth of art and he also gets more than $5 million in advances from her future works.
Photo by Ilya S. Savenok/Getty Images for Food Network SoBe Wine and Food Festival