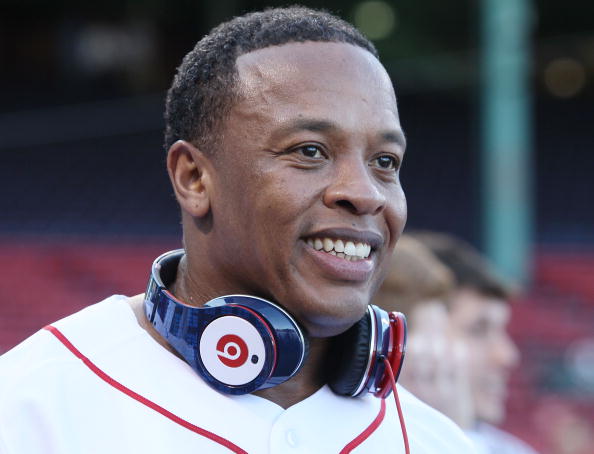 For nearly three decades hip-hop has been a money making music machine.  From Kurtis Blow's "Rapper's Delight" to Drake's "Trophies," the hip hop industry is well known for its themes of greatness.  Many rappers flaunt gold chains, expensive houses, and foreign cars all while reciting braggy bars about lifestyles that most of us will never see; however, none of these great sounds would have been able to achieve their greatness without the proper production.  Producers play an important role in the music industry, but especially in hip-hop, where a good the right beat can make or break a song. Here is a list of hip-hop's richest producers.
5. Timbaland $80,000,000
Born Timothy Mosley, Timabaland is a popular producer who rose to fame working with the late R&B singer, Aaliyah. In 1997 Timbaland worked on Missy Elliots' Super Duper Fly album and quickly became one of the hip-hop industry's go-to producers.  In the years since, Timabaland has released three solo studio albums and has built his production catalog to include work with Jay-Z, Nas, Eminem, and Method Man.
4. The Neptunes $150,000,000
The Neptunes, a duo made of Pharrell Williams and Chad Hugo, have been producing tracks since 1992.  The pair has won two Grammy awards, and have produced songs for a number of popular hip-hop artists including Jay-Z, Busta Rhymez, and Snoop Dogg.
3.Rick Rubin $400,000,000
In 1983 Rick Rubin co-founded the primarily hip-hop record label, Def-Jam with Russell Simmons. Rick Rubin's production discography spans over more than 30 years and he has worked with several hip-hop legends including LL Cool J, RUN DMC, and Public Enemy.
2. P. Diddy 700,000,000
P.Diddy has been a popular figure in hip-hop since the early 1990s as he rose to fame alongside the late Notorious B.I.G. and Diddy's Bad Boy Record company housed many of the 90's most popular rappers. Diddy's reputation in the hip-hop industry has allowed him to produce songs for Ma$e, LL Cool J, Jay-Z, and several other artists.  In recent years Diddy has placed his solo rap career on the back burner while pursuing other areas of interest; he owns a clothing company, Sean John, as well as Ciroc Vodka, and he is a large stakeholder in Revolt TV.
1.  Dr. Dre $750,000,000
Dr. Dre has been producing music since 1986 and has worked with several legandary West coast rappers such as Snoop Dogg and Eazy-E.  The former NWA member, Dr. Dre  recently increased his wealth after selling his popular Beats By Dre headphones to Apple for $3 billion dollars. Rumours began spreading that with this sale Dr. Dre would be hip-hop's first billionaire, and while this is not entirely true, the rapper, producer, and now businessman was definitely able to add a substantial amount of money to his net worth.
(Photo by Elsa/Getty Images)