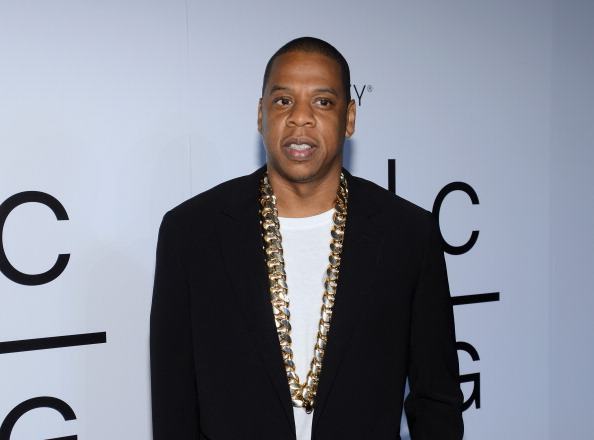 Rappers have always had a unique relationship to money.   There are times when rappers like to wear money on their teeth in the form of a "grill."  Rap videos often feature expensive cars and expensive clothes.  We often hear references to products like drinking expensive champagne and flying private jets, so it makes sense that the more successful rappers probably have some of those things at home. While not all rappers can afford their own private jet, many of them can afford pretty much anything they want. These five rappers, however, can afford a lot more than others as they're the five richest rappers as of 2014.
P. Diddy
Puff Daddy, Puffy, Puff, Puff Diddy, Diddy, P. Diddy, Sean "Puffy" Combs: Whatever you want to call him, there's one thing you can always call him and that's wealthy. The rapper and entrepreneur tops the list of wealthiest rappers this year with a net worth of $700 million. This comes from several factors; his music, his clothing line, his vodka line, his businesses and the new Revolt TV.
Dr. Dre
He's not just a rapper. He's a businessman who recently came out with the headphones everyone wants to own; Beats By Dr. Dre. With an estimated net worth of $550 million this year alone, the rap superstar is well on his way to reaching the billion dollar mark with the sale of his headphones and his other projects. He's number two on the list of richest rappers.
Jay-Z
If you combine his net worth with that of his wife, Beyonce, he makes Diddy look poor. However, when you factor in just his $520 million, he's third on the list of richest rappers in the world at the moment. Jay-Z makes his money selling records, recording new artists, owning restaurants and investing in real estate.
Bryan "Birdman" Williams
You might wonder how this rapper got to the top of this list, because he's nowhere near as popular as other rappers. However, he's more than just a rapper. His $300 million net worth comes largely from Cash Money Records. He and his brother founded the record company more than 20 years ago and they've signed some of the biggest stars in the world to their label – think Nicki Minaj and Drake.
50 Cent
If you haven't heard anything from him in a while, it's because he's been busy selling companies like Vitaminwater and trying to repeat that with other companies. He's working on an independent record at the moment and taking his own recording label public. He's worth an estimated $100 million.
(Photo by Larry Busacca/Getty Images for Samsung)