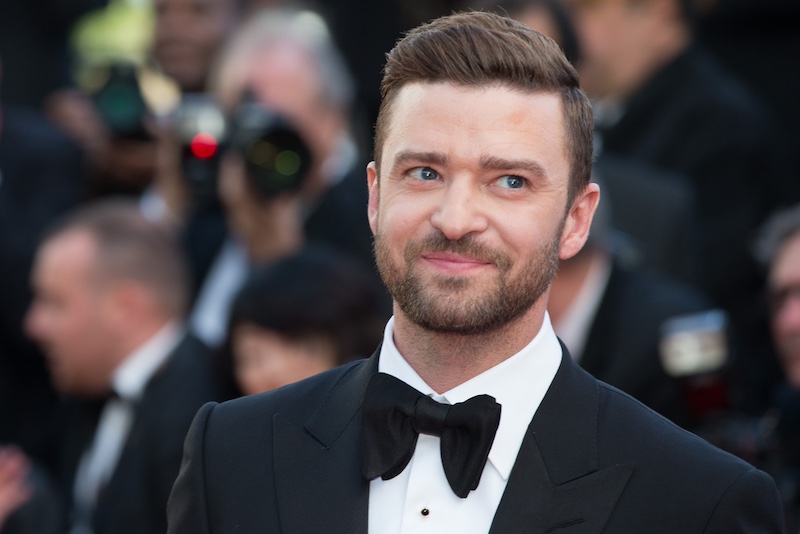 Tinseltown / Shutterstock.com
Justin Timberlake, the multi-talented American singer, songwriter, actor, and record producer, has made a significant impact on the entertainment industry throughout his illustrious career. From his early beginnings on television shows like "Star Search" and "The Mickey Mouse Club," to achieving worldwide fame as a member of the successful boy band *NSYNC, Timberlake has consistently demonstrated his versatility and talent. As a result, he has amassed an impressive net worth, which currently stands at an estimated $250 million according to Celebrity Net Worth.
Timberlake's net worth is not just a testament to his musical prowess, but also his keen business acumen and ability to invest in profitable ventures. In addition to his solo music career, and his time with *NSYNC, he has ventured into acting and has appeared in many popular films. His earnings from his various projects, combined with savvy investments in numerous brands, have played a significant role in the growth of his net worth over the years.
The continuous success and growth of Justin Timberlake's career highlight the various ways in which an individual can build a substantial net worth in the entertainment industry. As he continues to diversify his projects and investments, it is expected that his net worth will continue to increase as well.
Net Worth of Justin Timberlake
Justin Timberlake, an accomplished American singer, songwriter, actor, and record producer, has an impressive net worth of $250 million. His journey to fame and fortune began as a child, appearing on shows such as "Star Search" and "The All-New Mickey Mouse Club." Later, Timberlake became a prominent member of the popular boy band *NSYNC, which further contributed to his growing wealth.
Not only has Timberlake found great success in the music industry, but he has also earned substantial income from his work in film and television. He has starred in movies including "The Social Network," "Friends with Benefits," and "Trolls." In addition, Justin has been a featured host and musical guest on "Saturday Night Live," showcasing his talent as a versatile performer.
Justin Timberlake's 2019 Man of the Woods Tour was an outstanding achievement, with 115 shows spanning 13 months, and selling 1.7 million tickets. This successful tour significantly boosted his net worth and contributed to his ranking on the Forbes Celebrity 100 list.
It is not only his talent as a performer and artist that has brought him wealth, but also his business ventures. Timberlake has made strategic investments in numerous industries, including fashion with his clothing line William Rast, and technology with the acquisition of Myspace in 2011.
In a recent development, Justin Timberlake has sold his entire music catalogue to Hipgnosis Song Management for a reported figure of over $100 million. This deal further solidifies his status as one of the richest singers in the world.
Justin Timberlake's net worth is undoubtedly a testament to his talent, hard work, and business acumen. His continued success in various fields ensures that his wealth continues to grow, maintaining his position as an influential figure in the entertainment industry.
Sources of Wealth
Music Career
Justin Timberlake's career took off when he became a member of the popular boy band *NSYNC. The group enjoyed tremendous success, selling millions of albums and concert tickets worldwide. After the band disbanded, Timberlake embarked on a successful solo music career. He has released multiple multi-platinum albums, earning him significant income from sales, streaming, and touring. As of August 2023, his net worth is estimated to be $250 Million.
Acting Career
In addition to his success in the music industry, Justin Timberlake has built a noteworthy acting career. He has appeared in various movies such as "The Social Network", "Bad Teacher", and "Trolls". His acting roles have contributed to his overall net worth, expanding his sources of income beyond music.
Business Ventures
Alongside his careers in music and acting, Justin Timberlake has invested in numerous business ventures. These investments have helped bolster his net worth. Timberlake currently has an estimated net worth between $300-$350 million.
Changes Over the Years
Justin Timberlake's net worth has seen significant growth throughout his career. As a former member of *NSYNC, he made a name for himself in the music industry, and later as a successful solo artist with albums such as Justified and The 20/20 Experience.
In the early years of his solo career, Justin's net worth began to rise. Between 2014 and 2015, he earned a substantial amount of approximately $57 million and $63.5 million, respectively, a testament to his increasing popularity as a solo artist.
Over the years, Justin's talents have extended beyond music, and he has ventured into acting in popular movies like The Social Network, In Time, and Friends with Benefits. These endeavors have contributed to his overall wealth, increasing his income and adding to his status as a versatile artist.
Moreover, Timberlake's successful tours have had a significant impact on his net worth. His Man of the Woods Tour grossed over $225 million, spanning 115 shows and selling more than 1.7 million tickets. This tour alone played a key role in boosting his financial status.
As of now, his net worth is estimated to be around $250 million in August 2023. It's essential to note that Justin has also invested in numerous brands, strengthening his financial position and giving him a solid footing in the business world.
In conclusion, Justin Timberlake's net worth has evolved through his multifaceted career, encompassing music, acting, and investments. His determination and talent have enabled him to reach the level of financial stability that he enjoys today.
Compared to Other Celebrities
Justin Timberlake has had an impressive career both as a singer and actor, which has significantly contributed to his net worth of $250 million. When comparing his net worth to other celebrities, it becomes clear that Justin's wealth stands out in the entertainment industry.
In the music scene, Justin's earnings have been substantial, especially during his Man Of The Woods Tour, where he raked in $57.5 million. Comparatively, top musicians like Taylor Swift and Kanye West have amassed net worths of $400 million and $6.6 billion respectively. Although Justin's net worth is lower than these mega-stars, he still holds a notable position in the music industry due to his outstanding accomplishments and persistent success.
When comparing Timberlake to his former *NSYNC bandmates, his net worth outshines theirs. Lance Bass has a reported net worth of $22 million, while JC Chasez's net worth is estimated at roughly $16 million. Chris Kirkpatrick and Joey Fatone's net worths hover around $13 million and $14 million, respectively. Evidently, Justin's solo career success has played a significant role in widening the gap between their individual net worths.
In the Hollywood realm, Justin Timberlake's net worth holds its own. Accomplished actors such as Brad Pitt and Jennifer Aniston have net worths estimated at $300 million each. While Justin's net worth is slightly less than these A-listers, it's important to consider that he has balanced his contributions to both music and film, diversifying his income streams and undoubtedly boosting his overall net worth.
In summary, Justin Timberlake's net worth is substantial when compared to other celebrities within the music and film industries. While not the wealthiest among them, his diverse career and continued success in various entertainment sectors showcase his exceptional talents and well-earned fortune.
Charitable Work
Justin Timberlake is not only known for his success in the entertainment industry, but also for his significant charitable work. He has been involved with numerous charities and has lent his support to important causes throughout his career.
One of Timberlake's major philanthropic efforts includes the formation of the Justin Timberlake Shriners Hospitals for Children Open. This annual PGA Tour golf event raises funds to aid pediatric services and enrich the lives of patients. In addition, the event raises awareness for the world-class hospitals specializing in orthopedic, burn, and spinal cord injury care for children.
Furthermore, Timberlake is actively involved with organizations dedicated to creating a positive impact on the environment. He co-founded the Make It Right Foundation which focuses on building sustainable housing for communities affected by natural disasters. The foundation has helped rebuild neighborhoods in New Orleans after Hurricane Katrina, demonstrating Timberlake's commitment to both the people and the environment.
Timberlake has also shown his support for the ONE Campaign, an advocacy organization fighting extreme poverty and preventable diseases around the world. The campaign uses a combination of grassroots activism and political lobbying to demand change. As an ambassador for the organization, he raises awareness of global issues and lobbies political leaders to take action.
His social movement support expands to the UNHCR, the United Nations Refugee Agency, where he brings attention to the plight of refugees and internally displaced persons. The UNHCR is dedicated to providing humanitarian assistance and protection to millions of people struggling for survival and striving to build a better future.
From children's hospitals and sustainable housing initiatives to global poverty and refugee assistance, Justin Timberlake's charitable work demonstrates his passion and commitment to making a difference in the world. With a net worth estimated at $250 million, he is using his resources and fame to create positive change, proving that successful careers and philanthropic involvement can go hand in hand.
Future Projections
As of August 2023, Justin Timberlake's net worth is estimated to be around $250 million. With an illustrious career spanning across music, acting, and business ventures, it seems likely that his net worth will continue to grow in the coming years.
Timberlake has demonstrated strong business acumen with investments in various brands, which contribute to his overall wealth. In the past, he has invested in companies like MySpace, Bai Brands, and Stipple. These ventures, combined with his entertainment projects, set a solid foundation for future financial growth.
Furthermore, his music catalog continues to generate revenue through sales, royalties, and streaming services. In the past, he has collaborated with renowned artists such as Jay-Z, Timbaland, and Pharrell Williams. These collaborations not only ensure his continued relevance in the music industry but also create opportunities for future partnerships and projects.
Although it is difficult to predict the exact trajectory of Timberlake's net worth, it is reasonable to assume that his financial success will endure. The combination of his talent, his diverse portfolio, and a loyal fan base indicates a promising future for this multi-talented artist.