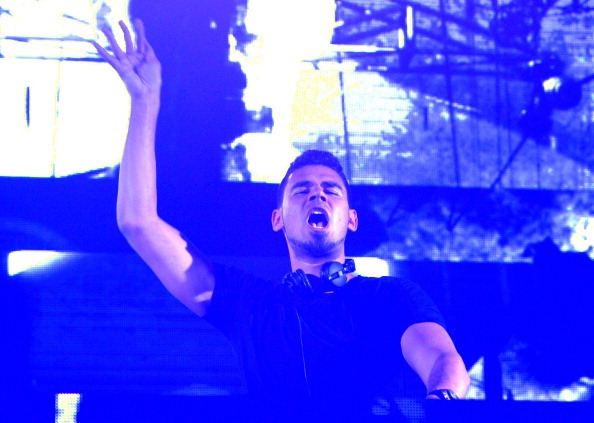 Nick van de Wall, better known by his stage name Afrojack, is a 27-year-old Dutch celebrity music producer, DJ, and recent Forbes Life cover star with a current net worth of $40 million. Last year, Afrojack earned upwards of $22 million–more than all but five of his fellow professional DJs–mostly from nightly $100,000 fees for live shows at clubs, arenas, and music festivals throughout the world. Over the course of Afrojack's 20-year career, the DJ's car collection has evolved into one of the most impressive luxury automobile collections in the music world. Growing up in a Netherlands' suburb as the son of a single working mother, Afrojack's exposure to luxury vehicles was limited to popular video games like Need for Speed. As Afrojack's music career began to take off, he was finally able to afford his first car–a 1989 Suzuki Swift that he purchased for about $1,000. Within a year, Afrojack traded the Suzuki for a 1996 Volkswagen Passat and eventually leased Audi A5. Over the years, the Dutch DJ's reputation continued to grow, and so did his car collection. A hit music producer and king of the European club scene by the age of 24, Afrojack has since purchased a 540-horsepower BMW M6, an Audi R8, a black 730-horsepower Audi RS6, a $240,000 Ferrari 458 that he crashed the same day he purchased it, a Lamborghini Aventador–which he sold for another Ferrari 458–and a pearl white and black chrome Rolls-Royce Ghost.
Born in Spijkenisse, Netherlands, Afrojack began playing the piano at the age of five and after getting his hands on a copy of music-sequencing program Fruity Loops, started experimenting with samples and creating his own songs. Afrojack–who also used to perform under the names Black Afro, Super Grandmaster, and Mister Bull–began performing short DJ sets throughout the Rotterdam club scene and built a reputation that carried him to the Mediterranean, where he performed at a number of electronic dance clubs over a five-month period. After returning to Holland, Afrojack signed to the independent Digidance label and released his debut single "In Your Face," which quickly shot to number one on the local dance charts. Eventually, Afrojack formed his own record company, Wall Recordings, and scored a number of club hits and was invited to remix songs from the likes of Madonna and Lady Gaga. He has since collaborated with electro-pop vocalist Eva Simons, Miami rapper Pitbull, Chris Brown, Snoop Dogg, Sting, Wiz Khalifa, Beyoncé, and fellow DJ David Guetta. Afrojack's first full-length debut album, Forget the World, was released in May 2014. He has won a Grammy Award for his remix of Madonna's "Revolver" and is one of only two DJs with handprints on Hollywood's Walk of Fame.
For more information on DJ Afrojack, his music, and his upcoming tour dates, visit afrojack.com and check out a video below featuring Afrojack and his Lamborghini Aventador LP700-4.
Video by Gumbal/YouTube.com
Photo by Kevin Winter/Getty Images for CBS Radio, Inc.