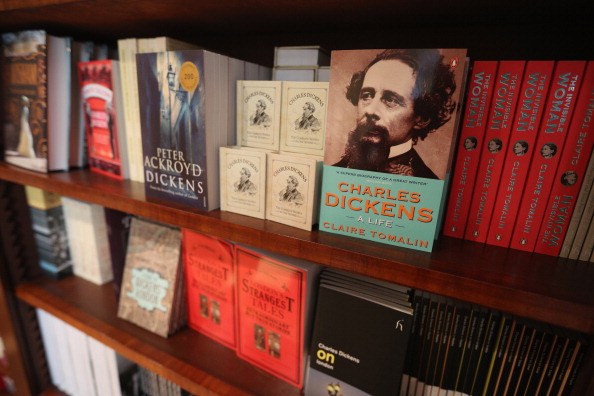 Ask the vast majority of people and they're bound to tell you that they have a talent for writing and if they had the time, they'd be the next New York Times' bestselling author. Of course, they're nowhere near as talented as actual writers who've authored some of the most famous, bestselling novels of all time. They're also nowhere near as wealthy as these authors. Read on to find out which 10 authors are the richest in the world.
(Photo by Oli Scarff/Getty Images)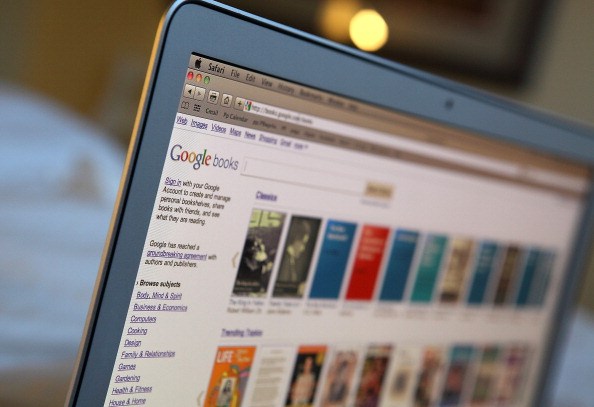 Elisabeth Badinter
If you don't recognize her name right away, it's because she's a French author whose net worth of $1.1 billion comes largely because of her stake in a company called Publicis Groupe founded by her father in the 1920s. Since 1996 she's been chairman of its board. She's also a professor, historian and a women's right activist. However, she did make a name for herself in the world of literature when she authored the book, The Conflict: How Modern Motherhood Undermines the Status of Women. Technically, she's the world's richest author.
(Photo Illustration by Justin Sullivan/Getty Images)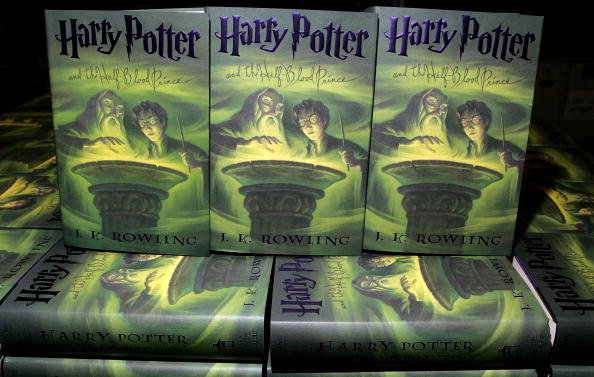 J.K. Rowling
With an approximate net worth of $910 million, J.K. Rowling has come a long way since her days of living off the government to support her children. The world famous author is famous for a few little books you may have heard of at some point or another; the Harry Potter Series. Not only is the Harry Potter series one of the bestselling and most popular book series of all times, it's also been turned into blockbuster movies and a theme park in Orlando. There was once a time in which she lived on welfare and typed the entire first book on her manual typewriter. After 12 rejections for the book, it was finally picked up by an American publisher who gave her only $2,075 as an advance before it became the biggest series in the world.
(Photo by Justin Sullivan/Getty Images)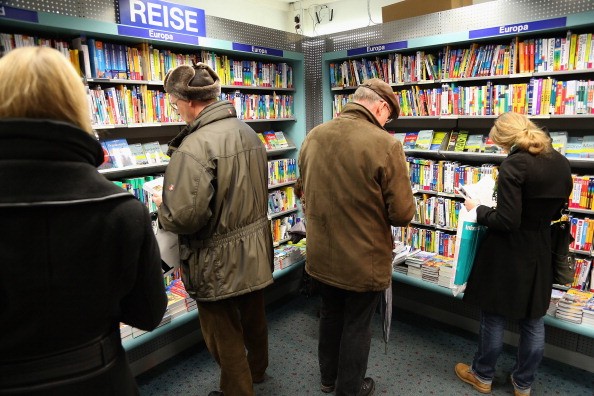 Danielle Steel
This American novelist has an estimated net worth of almost $610 million. She's known for her romance novels including Wanderlust, Full Circle and Special Delivery. She's been nominated twice for Golden Globe awards for two of the 22 books she's had turned into television movies. With five marriages and divorces behind her, this bestselling author certainly knows a thing or two about romance, which is probably why she's so good at what she does.
(Photo by Dominik Bindl/Getty Images)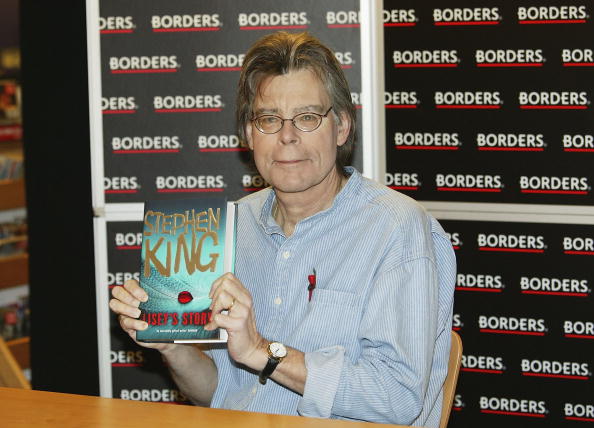 Stephen King
Born in Maine with a degree in English from the University of Maine, Stephen King is one of the most well-known authors in the country. With an estimated net worth of $400 million, he's the author of bestselling novels such as IT, Carrie, and The Shining. When he's not busy writing bestselling novels, he's spending time with his wife and three children as well as accepting numerous awards and accolades for his work.
(Photo by Jeremy O'Donnell/Getty Images)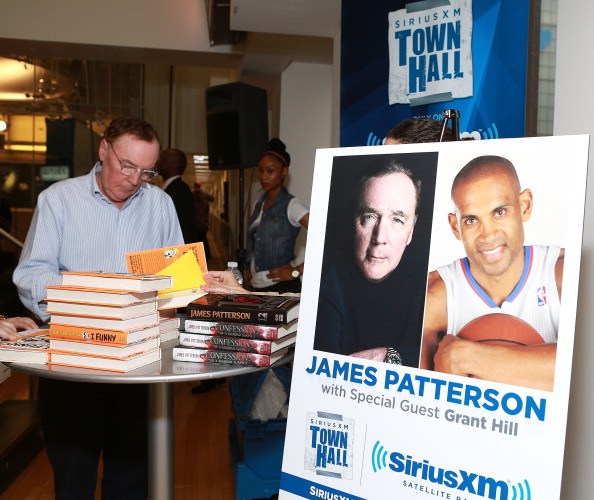 James Patterson
If ever you've heard the name Alex Cross, it's because James Patterson brought him to life in many of his bestselling novels. The American author of dozens of bestselling thrillers and crime novels began his career as an advertising exec before deciding to write his first novel, the Thomas Berryman Number in the 1970s. Today, he's famous for novels that include the Alex Cross character, including Along Came a Spider, Kiss the Girls and Pop Goes the Weasel. Patterson's net worth is now $295 million.
(Photo by Robin Marchant/Getty Images for SiriusXM)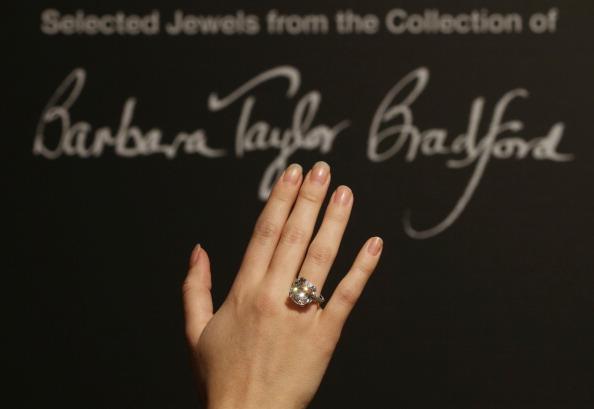 Barbara Taylor Bradford
With an estimated net worth of $294 million, Bradford is one of the richest woman living in Britain. Her first novel, A Woman of Substance, shot her quickly to fame in 1979. Since then, 10 of her novels have been made into television movies. Before she was one of the wealthiest authors in the world, Bradford was a typist at her local newspaper in Britain. It was her move to New York City in the 1970s that gave her the start she needed to become a writer.
(Photo by Peter Macdiarmid/Getty Images)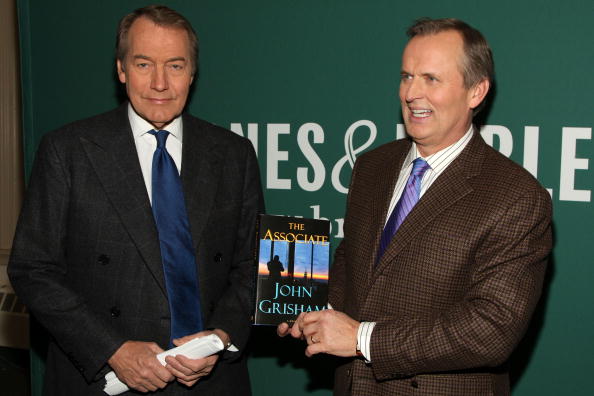 John Grisham
John Grisham is one of the best writers of suspense and thriller novels in the world. Worth $200 million, Grisham is known for works such as A Time to Kill and the Pelican Brief. Before he decided to write some of the best legal thrillers in the world, Grisham was a lawyer. It wasn't until 1989 that Grisham published his first novel and quickly became a household name. He's had nine of his dozens of books adapted into major movies starring A-list actors and actresses such as Julia Roberts.
(Photo by Bryan Bedder/Getty Images)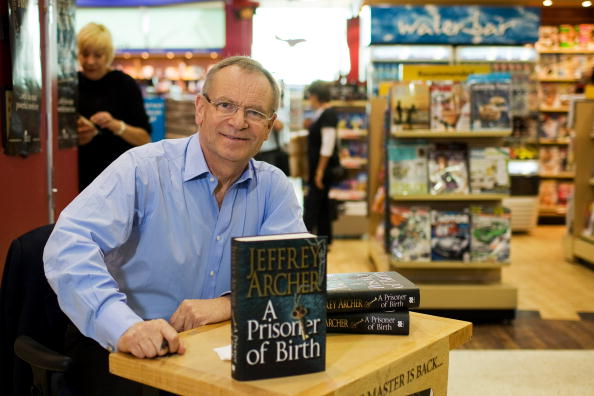 Jeffrey Archer
Jeffrey Archer has a rich life story. He was born to a printer and became one of the world's richest authors. He began his career as a politician and actually spent two years in jail for perjury in the 1980s. He now boasts more than $100 million worth of art and a net worth of more than $195 million. He's married to the chairman of Cambridge University Hospital NHS Foundation Trust. His first novel in 1976, Not a Penny More, Not a Penny Less was his first attempt at writing and avoiding financial ruin; at which he clearly succeeded.
(Photo by Kristian Dowling/Getty Images)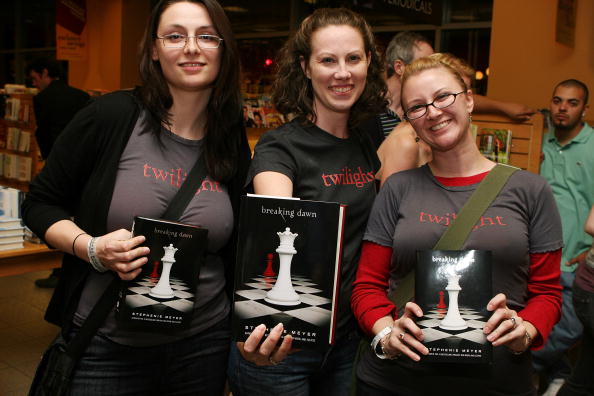 Stephenie Meyer
Stephenie Meyer was an unknown until just recently, despite the fact that her hugely popular series, "Twilight" was published more than a decade ago in 2003. She's the second of six children who grew up in a privileged area of Arizona, earning high grades and a National Merit Scholarship that allowed her to attend Brigham Young University where she graduated with a degree in English Literature. It was in a dream that she was introduced to everyone's favorite vampire couple, Bella and Edward Cullen. She took her dream and turned it into one of the bestselling series and highest-grossing movie franchises of all times. Her net worth today is more than $170 million.
(Photo by Roger Kisby/Getty Images)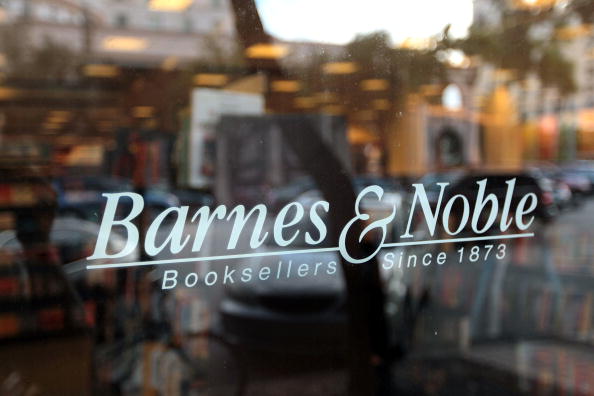 Nora Roberts
What people love most about Nora Roberts is the fact that her novels embrace several genres. She's known for her love stories such as Blue Dahlia and Moon Shadows, as well as her suspense novels, the "In Death" series starring cop of the future, Eve Dallas, which she writes under her pen name, J.R. Robb. Some of her romance novels include She has a net worth of more than $150 million and a staggering 850 plus weeks on the New York Times Best Sellers list. She's also the first writer ever inducted into the Romance Writers American Hall of Fame.
(Photo by Joe Raedle/Getty Images)