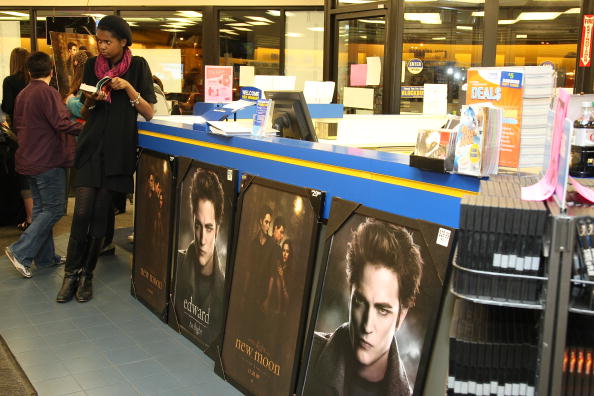 Stephenie Meyer is the famous author of the books everyone either loves or loves to hate. The Twilight Series made a lot of money in print and on the big screen, and it's made Stephenie Meyer a very wealthy woman. Her books are something most people know far too much about, but there are still a few things people don't know about the author of these books.
Where Twilight Came From
In many interviews, Meyer claims the idea for this series came to her in a dream. She even remembers the night she dreamt about vampires and Bella Swan. The night was June 2, 2003. She woke up from her dream and began to write the book. She started with chapter 13 and the rest is history.
It Took Three Months
Back in 2003, it took Meyer only three months to write the first book of her series. Twilight was something she worked on in her spare time when she wasn't working or spending time with her husband of nearly a decade. The book was easy for her to write because she'd already dreamed it up and come up with a plot.
She Didn't Intend to Publish
Meyer did not want to publish her book. In fact, she wrote it down on paper simply because it appealed to her and she thought she would enjoy this little adventure of her own. However, after reading her manuscript, her sister encouraged her to publish the book. She sent over 15 letters. Five she never heard from, 9 were rejected and one was a favorable account.
She Was Rich Inside of Six Months
Less than six months after her dream came to her, Meyer signed a three-book $750,000 contract with Little Brown and Company, who wanted to publish her book about vampires and their human love interests. It wasn't until 2005 that the book was published and almost instantly reached number five on the New York Times Best Seller list.
She Married at 21
She was a young bride. Born in 1973, she wed her husband in 1994. The couple have three sons together and have managed to make their marriage work for two decades, 10 years of success and several best selling novels.
(Photo by Annette Brown/Getty Images)