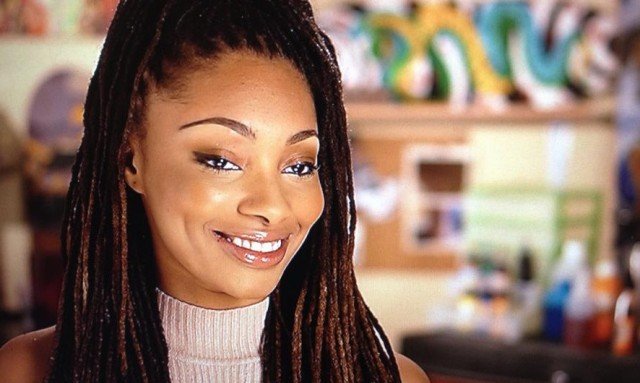 Dutchess Lattimore Net Worth – $400,000
Dutchess Lattirmore net worth. Cyrstana Dutchess Lattimore is a tattoo artist and reality television star with an estimated net worth of around $400,000. You might recognize her from her work as a tattoo artist on the hit reality television series "Black Ink Crew," which airs on VH1. She is the only female artist portrayed on the show and in her particular shop, and she's incredibly talented. She works for Black Ink, a popular tattoo facility in New York City's Harlem neighborhood, but she did not grow up with dreams of becoming a famous tattoo artist. In fact, she was working on a very different career for herself when she made the decision to hone her craft.
Dutchess was born and raised in North Carolina, a true southern belle. She attended university at North Carolina A&T, and she graduated cum laude with a degree in Business Management with a concentration in Visual Arts. When she was attending graduate school in hopes of earning her MBA, she decided it was time to focus on her art, and that's when she began doing tattoos. Her incredible skill was quickly realized in North Carolina, and she decided to take her fame with her to New York City to see how far she could take her career and just how much she could do for herself in another area. She has since learned that she is more than just a little talented.
When Dutchess Lattimore began working at Black Ink, she had no idea it would make her as famous as it has today. Additionally, no one really knew just how popular the show would become, and it's been a pleasant surprise to everyone on staff. She is famously engaged to the owner of Black Ink, but it's not been without its drama. As the only female in the shop, it's not a surprise that she might form a relationship with one of the men with whom she works so closely. She did; her boss, the owner of Black Ink, Caesar Emanuel. The couple dated for years and seemed very happy together until Dutchess Lattimore found out that he was cheating on her and she ended their relationship and headed to Paris.
It was then that the owner of the tattoo shop decided that he did not want to be away from her and he flew to Paris and proposed. She said yes, even though he was not sure that she would after he cheated. It turns out that they both learned a lot from their mistakes and their relationship, and they have decided to move forward with their marriage.
Lattimore is a tattoo artist, and the bulk of her net worth comes from her role in reality television. She does not make millions as an artist, even though she does live comfortable with what she earns in the shop. Reality television, however, has taken her career to a completely new level and it's caused her to earn nearly a half million dollars in income she can call her own.