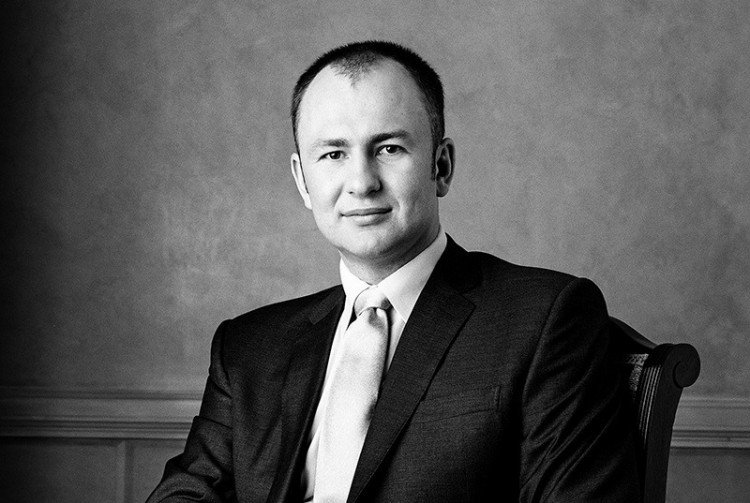 Andrey Melnichenko might not be a household name, and that's perfectly all right. Most everyone in the world is familiar with the names on the Forbes' Billionaires list so long as they are located near the top of the list, but Melnichenko is located much further down. With his 2016 estimated net worth of $10.1 billion (though Forbes has his real time net worth as of July 2016 as $10.3 billion), he's only the 139th wealthiest billionaire in the world. Saying it like that makes it sound highly unimpressive, but that billion-dollar part makes up for it. He's a Russian industrialist who is apparently quite good at what he does to have made it anywhere on the list of billionaires in the world.
The good news for Andrey Melnichenko is that despite the fact that he's only 139 in the world in terms of being the wealthiest, he's the 11th wealthiest man in Russia. He was born on March 8, 1972 in Gomel, Belarus. A highly intelligent man, Melnichenko was always part of prestigious institutions of learning. He attended several very prestigious boarding schools growing up, and he was granted admission into the School of Physics at Moscow State University; that's not an easy admissions to secure. However, he did it and he was good.
As a young man, he showed great aptitude in mathematics and other subjects of the same nature. He is a self-made billionaire, which is something that many people have come to find surprising. It's not surprising about this particular businessman in general so much as it is about anyone who self makes themselves into a huge success. In the current generation, many people assume that successful business people who are still young must have inherited or married into their fortune. Not Andrey Melnichenko, however; he has made it his mission to make a name for himself. He began doing so when he was only 21.
Still a student, he made the decision to co-found a bank called MDM Bank. It was 1993 and he was 21 at the time. Over the course of the following decade, the bank began to grow significantly and was one of the largest banks in all of Russia inside of a decade. For four years during that timeframe, he was the chairperson on the board of the bank. When he graduated from college in 1997, he decided to buy out his partners in the bank and was named the singular shareholder. It was a wise and lucrative financial decision for Andrey Melnichenko to make.
He was not done there, however. He was already quite wealthy at the time, but he knew he wanted to do more with his life. In 2000, he began the MDM Group. The group consists of several different industrial businesses, including assets such as SUEK (the Siberian Coal Energy Company) and EuroChem, which is a mineral and chemical company in Russia. He remained part of the board of directors at his bank and worked as the president of MDM Group simultaneously during the first five years of the new millennium.
During this timeframe, he also found time to found the Pipe and Metallurgic Company. This is one of Russia's largest exporters and manufacturers of steel pipes. He sold his shares publicly in 2004 to make a ton of money in the process, and he then began to sell of shares of his other businesses as well. Andrey Melnichenko sold most all of his shares of all his businesses from 2004 to 2007 to his MDM Group partner. He began, at that point, focusing mostly on his MDM Group ventures having sold his banking interests to Sergei Popov.
Over the course of the following five or six years, Popov and Melnichenko decided that they would build on their business and see what else they could begin. The began to venture into additional businesses in the coal and fertilizer field, and they began to make more money than they ever knew what to do with. It was also during this time that the two decided that it was time to part ways. During 2007, Andrey Melnichenko became a Member of the Bureau of the Board of Directors of the Russian Union of Industrialists and Entrepreneurs in a role called Chairman of the Mining Commission. Four years later in 2011, he added the Siberian Generating Company to his long list of businesses and he and Popov decided to call it a day on their joint ventures. Popov took all the banking assets to his own company and Melnichenko began to take over the coal and mining businesses.
He is now the sole owner of numerous companies that pay him billions of dollars every year to make sure they succeed. In 2016, the president of Russia offered Andrey Melnichenko an award for being the biggest philanthropist and social investor in the country. He is considered a man who does many good deeds for his country, which is why the president was so inclined to offer him an award of this nature.
For the most part, he keeps his life as private as possible. He gives and he participates in his businesses, but he does not find himself on the cover of tabloids when he can avoid it. However, he is married to a former supermodel and pop star by the name of Aleksandra Melnichenko. The two wed in 2005 in the South of France where they have a home that is quite impressive. He also owns homes in Russia and an estate in Surrey, which is located in the United Kingdom. He also owns two impressive yachts worth hundreds of millions of dollars, one of which went up for sale recently. He is a man who knows that his job is to make more of himself, and he is not afraid to try new things and to venture into new businesses. He is successful, but he works hard to make sure that it is possible for himself and his wife to live this life.
Photo by Getty Images
Save