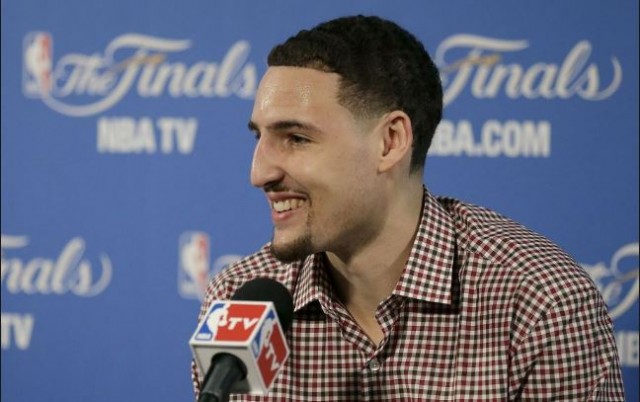 Klay Thompson is a professional basketball player who has become one of the best shooting guards in the NBA. Klay comes from an extremely athletic family playing sports throughout his childhood. He went on to star on the Washington State University basketball team for several seasons before moving on to the NBA. His father is also a former basketball most notable for playing with the Los Angeles Lakers.
Now that Klay is starring in the NBA finals, you might be wondering more about him. Here are 20 things you didn't know about Klay Thompson.
Photo by Getty Images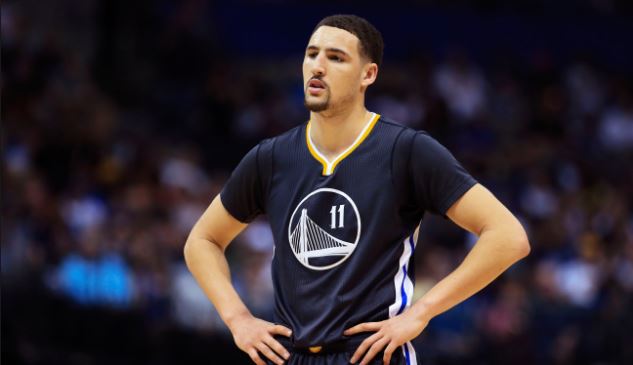 His father is a former NBA star
Klay Thompson knows a thing or two about the NBA, and not just because he plays for the league. He grew up around the NBA because his father is Mychal Thompson. He was a player for several teams, including the Los Angeles Lakers, the Portland Trail Blazers and the San Antonio Spurs. Mychal was the first overall draft pick in the NBA back in 1978. He had an excellent career but more than that, has produced some amazing offspring.
Photo by Getty Images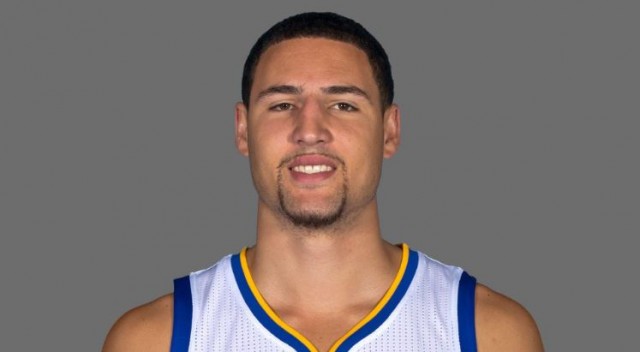 One of his brothers plays basketball
Mychel (not Mychal) Thompson is Klay's brother, and he also plays ball. He was a star player at Pepperdine University and now plays for the Santa Cruz Warriors, a team that's part of the NBA's developmental league. Perhaps he'll join Klay in the NBA someday but that remains to be seen. It happened with Klay's teammate Steph Curry's brother Seth so perhaps that family gene will kick in.
Photo by Getty Images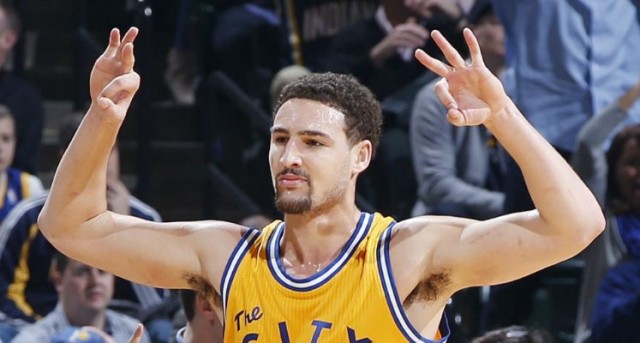 His other brother plays baseball in the majors

He's Klay's younger brother, Trayce, and he chose to go in a different direction. Trayce excelled at baseball growing up, was eventually drafted by the Chicago White Sox and currently plays for the Los Angeles Dodgers. We're not sure if Trayce has the talent to be a superstar like Klay but we certainly wouldn't bet against him. Klay too could have been a baseball player if he wished but he made the right choice with hoops.
Photo by Getty Images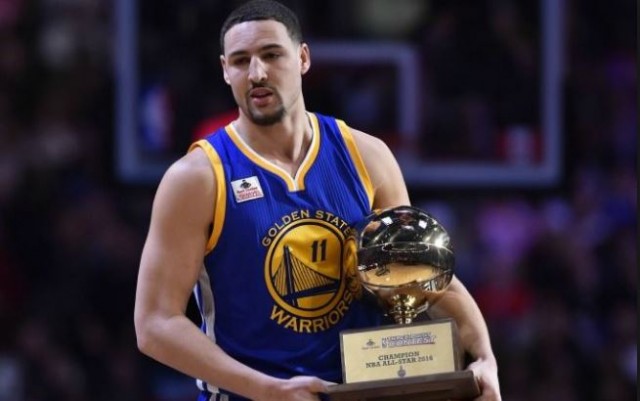 Klay Thompson Net Worth

At the moment, Klay Thompson has a net worth of $38 million but like we said, that's at the moment. Klay's getting a huge payday, maybe even a max contract, and that net worth will only rise with time. Klay tends to be a bit old school with his finances and credits that to his father's influence. He is not one who goes out and blows his money on over-the-top items like some other players. While he does live a lavish lifestyle, he's managed to maintain it easily and without the headaches.
Photo by Getty Images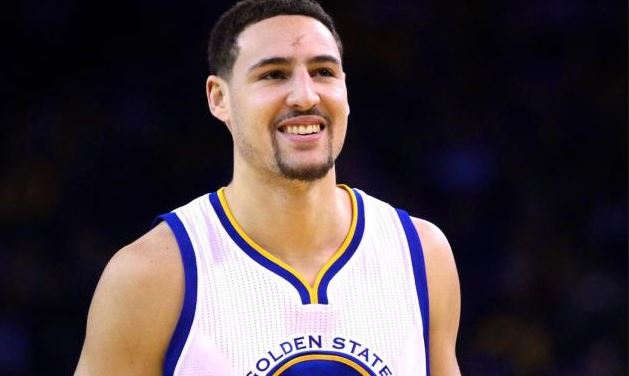 He was a first round draft pick
Back in 2011 when the NBA draft rolled around, Klay Thompson decided skip out on his fourth year in college and enter. It was a wise decision as he was picked in the first round as the 11th overall pick. The Golden State Warriors picked him up, impressed by his sheer talent and skill on the court, and they have not regretted that decision at all. Klay's been an integral part of the Warriors success now and will be for years to come.
Photo by Getty Images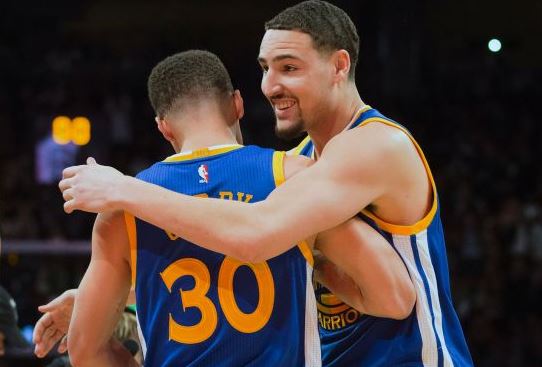 He lived in Oregon for a time
At the tender age of only two, Klay Thompson and his family moved from his home in Los Angeles to Oregon. He lived in Lake Oswego. His friends were mostly from his little league team at that point in his life since he spent so much time playing sports and had very little time to do anything else. He was only there for 12 years, though, since his family made another move to Ladera Ranch in California when he was 14.
Photo by Getty Images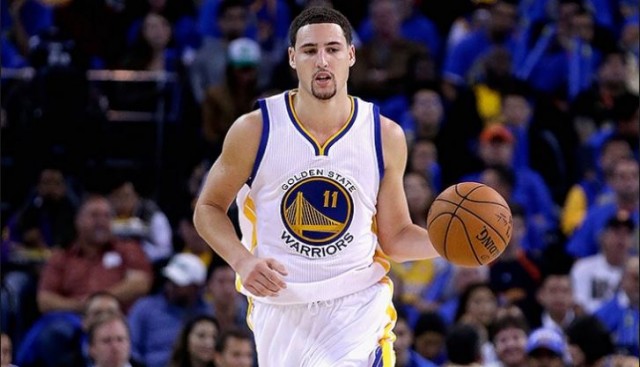 He's childhood friends with another famous player in the NBA

One of Klay Thompson's little league friends growing up in Oregon was someone that you may recognize: Kevin Love. Kevin and Klay are facing off against one another in this year's finals. These two grew up playing ball together and that stayed the same as they went through college and their professional careers together. We'll see which star gets the best of one another in this series.
Photo by Getty Images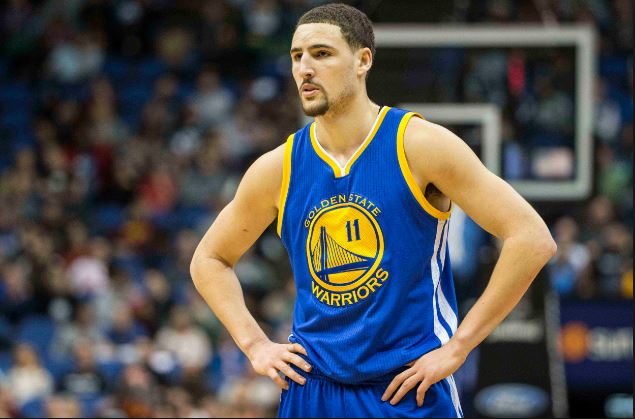 He's not perfect – drug incident.

He was a good student and he is a great athlete, but that does not mean that Klay Thompson is perfect. Klay was suspended because of marijuana possession in college. The school suspended him for the final game of his regular season and he was also given a misdemeanor criminal citation. While this is a part of Klay's past, he's been solid ever since. Not once has he had an issue with the law while in Golden State.
Photo by Getty Images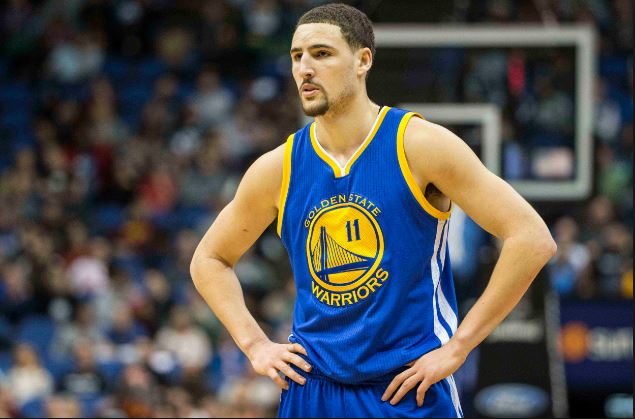 Klay and his father share a special statistic
They are the fourth set of father and son professional athletes to win a national title as starting players. His father was an NBA star who won titles with the Lakers, and Klay did the same thing as part of the Golden State Warriors winning a championship back in 2015. It was a big deal for not only Thompson, but also for his family and for his school. It was Golden State's first championship in over 40 years.
Photo by Getty Images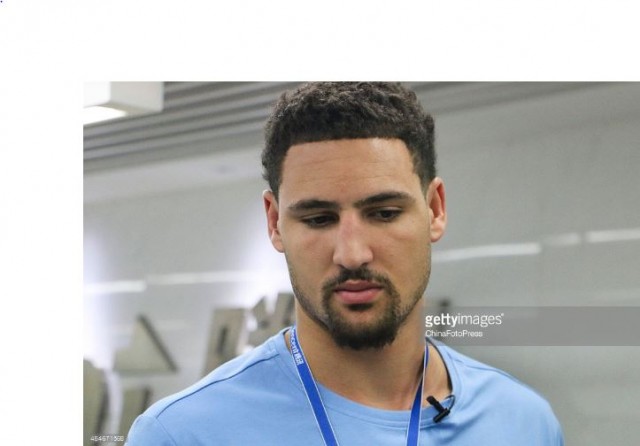 He's a lethal shooter from beyond the arc

Klay competes with teammate Stephen Curry to be one of the best three point shooters in NBA history. In the conference finals Klay set a playoff record by hitting 11 three's in one game. He lost to Steph in the NBA three point contest but that's just more motivation for him to up his shooting game. Klay goes on ridiculous streaks and puts up amazing stats when he gets hot.
Photo by Getty Images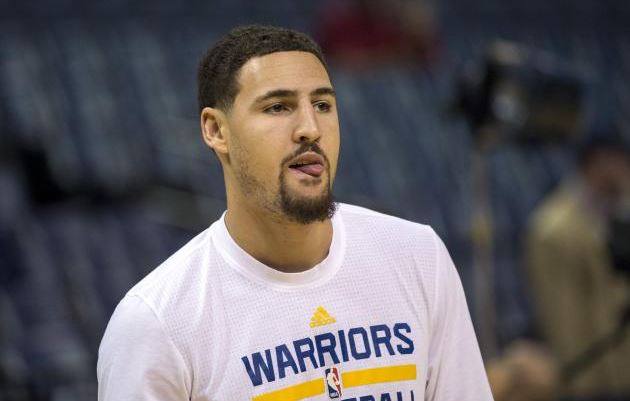 He's setting more and more records as he goes

In the time he's been in the NBA, Thompson has had some pretty stellar performances. While Klay hasn't been in the league that long he's made some pretty impressive history. Klay scored 37 points in one quarter during a game last season. Yes, one quarter. That's an NBA record that was once held by George Gervin and stood for over 30 years. Gervin's previous record was 33 points. Scoring 37 points in 12 minutes is unheard of. Most players won't score that much in an entire game much less a quarter.
Photo by Getty Images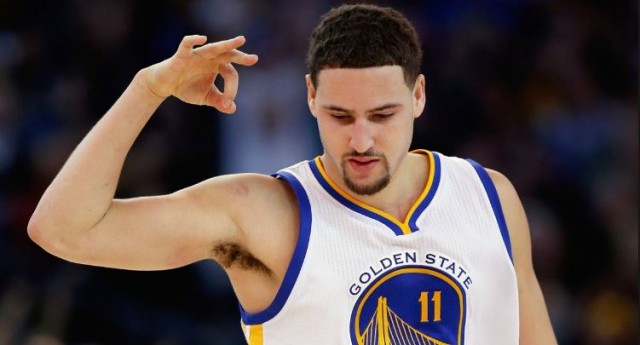 He has an interesting background

His father is Bahamian and his mother is European. While Klay was not born in the Bahamas where his father was born, there have been rumors that he lived there. Many of his family members are from the Bahamas but Klay never called the Bahamas his home. Still though, it's an interesting mix.
Photo by Getty Images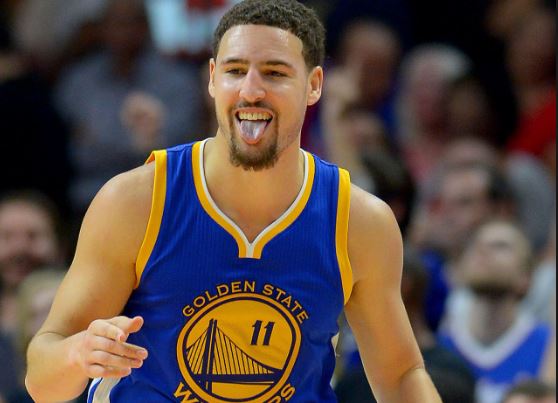 His mother is an athlete as well

Every single person in Klay Thompson's family plays sports, including his mother. His mother was a professional volleyball player at one time in her life. While she may not be as big a name as Klay's father, it's pretty evident that Klay's athletic ability comes from both sides. In fact he credits his mother for his shooting skills. Though his dad was pretty good in his own right.
Photo by Getty Images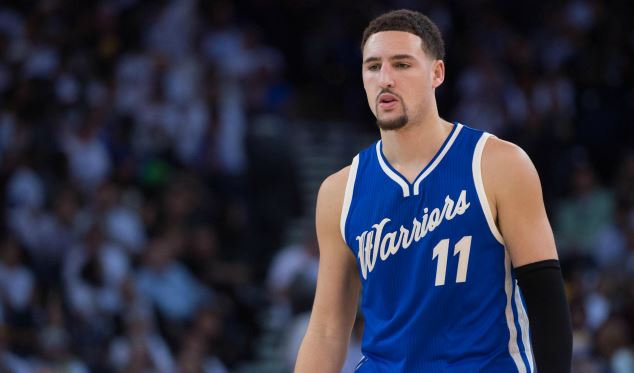 His girlfriend is pretty famous

While Klay Thompson is one of the biggest stars in the NBA giving him multiple options in the lady department Hannah Stocking is the lucky lady in his life right now. Hannah is known for her sizable Instagram account and has become a social media star. Klay, however, is a very private person and you rarely see pictures of the two of them in public. But as his star shines brighter, perhaps so will Hannah's.
Photo by Getty Images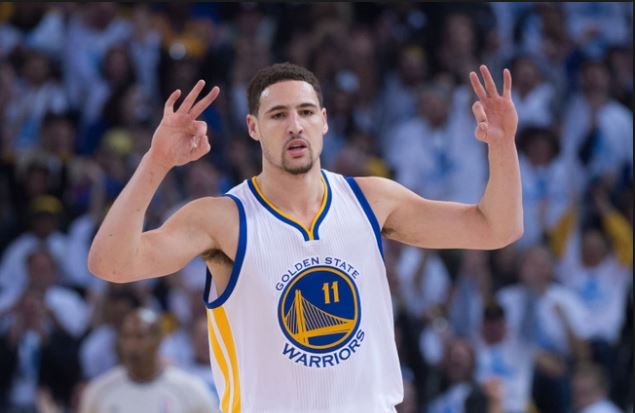 The Warriors considered trading him for Kevin Love

Back in 2014, there were rumors that the Timberwolves would trade Thompson's childhood friend Kevin Love. Speculation was high that Love would become a prized asset for the Warriors. However, ultimately it stayed a rumor and keeping Thompson was clearly the right decision for the team. Of course, Love was eventually traded to the Cavaliers, which was a good move for him as he's gotten to the finals in both his seasons there.
Photo by Getty Images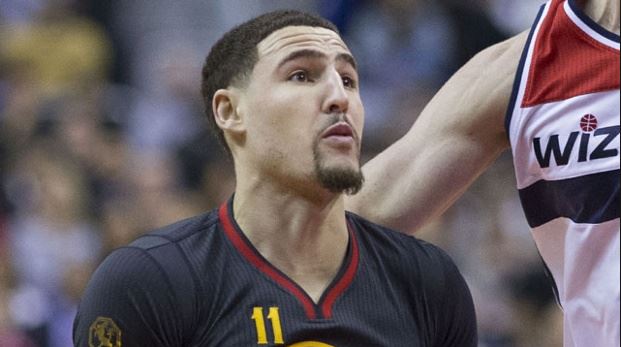 He was a Lakers fan growing up
Klay Thompson once joked that he didn't even know who his current team was growing up. He said he forgot who they were because they weren't particularly good for so many years. Naturally when Klay was growing up, it was the Lakers who he coveted. Rightfully so since his father was most known for being a Laker. Something tells us if Klay ever has a child that the Warriors will be his team of choice.
Photo by Getty Images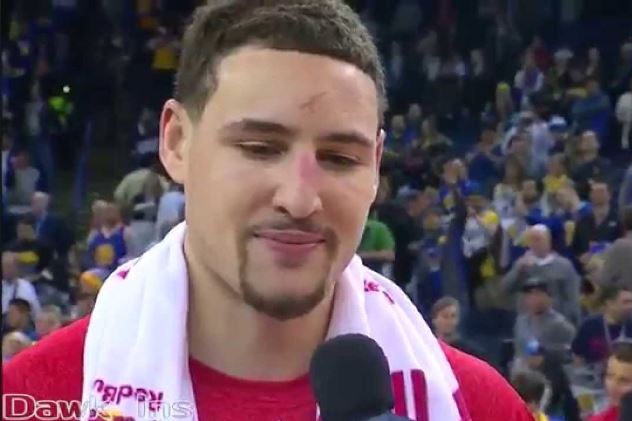 He's often criticized for being "too nice"

While many players like to antagonize (like teammate Draymond Green) and get into other player's faces Thompson doesn't play that game. He nor his teammate Stephen Curry are very physical players. They are quiet yet deadly assassins on the court. Thompson rarely gets rattled and you'll never see him talking trash. It's one of the reasons people like him so much. He's soft spoken, humble, but also extremely confident.
Photo by Getty Images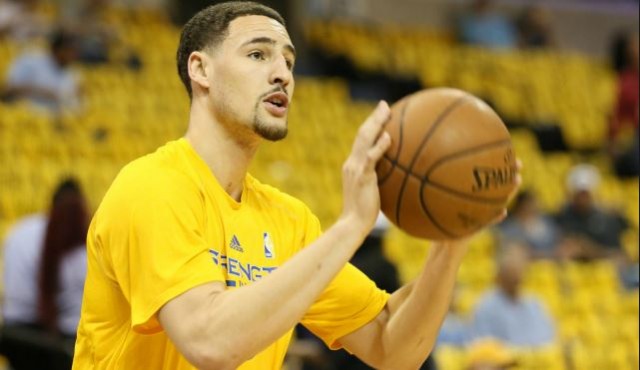 He's not bothered by anyone's opinion

What's nice about Klay Thompson is that he doesn't actually care what you or I think. He has the utmost respect for the fact that we all have opinions and that we are all perfectly capable of having them, but he's not all that interested in the fact that so many people have negative things to say and aren't always nice to him. He ignores it and even sometimes understands it. He knows that you can't please everyone, so he is not bothered trying to please them.
Photo by Getty Images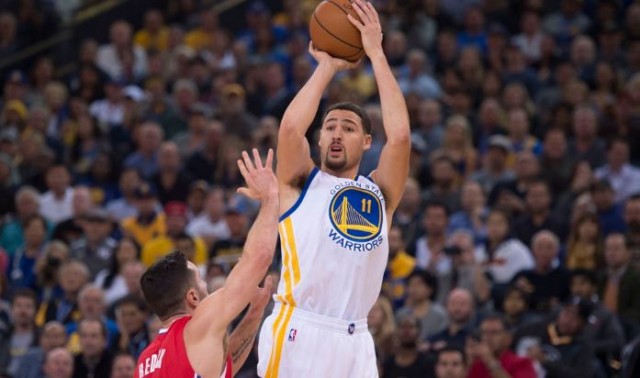 He's been known to hate on younger players
It's a rite of passage for an older person with more life experience to mock the younger generation for their ways. We all do it. My mom walked to school 7 miles uphill, both ways, in the snow, after all (she didn't, she lived in Florida) and we like to say that we would have had to take a photo of our breakfast, take it to the picture developer at the store, wait three days and then show it to our friends when we were growing up. Klay Thompson states that while the older generation makes fun of his playing style, he'll do the same thing when he's the older generation.
Photo by Getty Images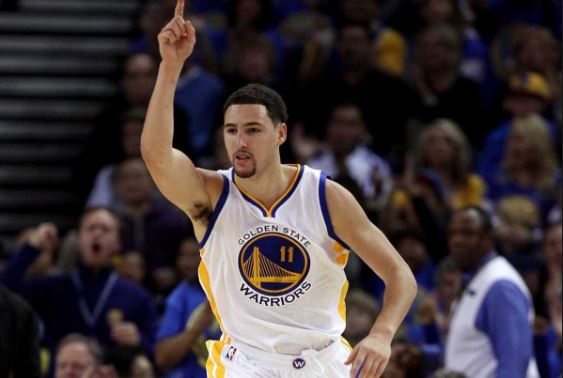 He thinks Kevin Love is a better player than him

When he was asked about growing up playing ball with Kevin Love, Klay Thompson is quick to admit that he has always thought that his friend had more talent on the court than he did. He states that Kevin Love was always the best player on the team. While that may have been true back then, some would argue that's not the case anymore. Both are talented and it's nice to see the admiration is still there.
Photo by Getty Images