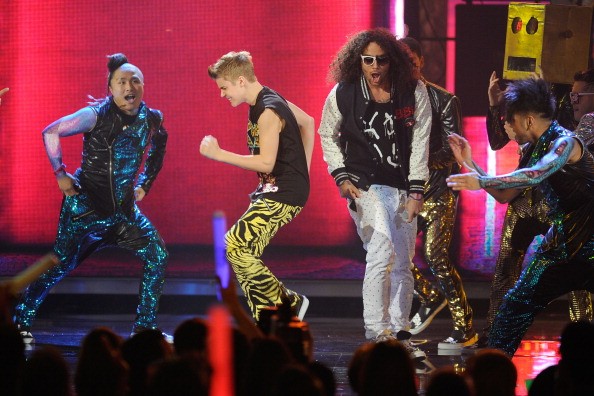 Songwriters don't usually get much credit from the general population for their contribution to the musical world. They write the songs our favorite singers sing for us, but since they don't usually sing them, the vast majority of us don't give them any sort of credit. For example, you might think that since Mariah Carey sings it, it's her song, but that's not always the case. Sometimes singers do write their own lyrics and sometimes they don't. When it comes down to it, however, the richest songwriters of all time are usually singers who not only write their music, but sing it, too.
(Photo by Kevork Djansezian/Getty Images)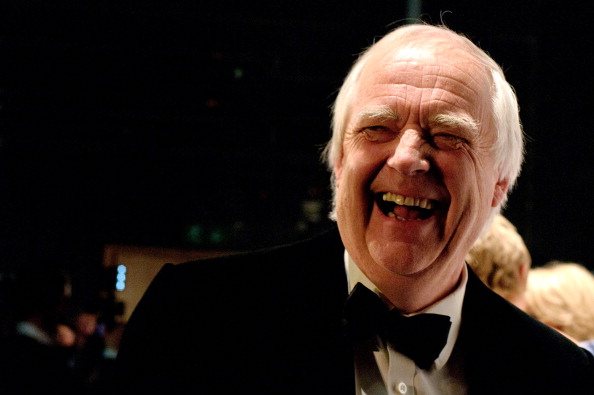 Tim Rice – $200 million
Tim Rice is famous for writing songs for some of the biggest productions of all time. You might know some of the music from a little movie made by Disney called, "The Lion King," and that's because some of the music on this soundtrack is so famous. Rice is known for writing much of the music used in this movie and he's also famous for writing songs for other famous Disney movies such as "Aladdin," and "Beauty and the Beast," which are often still used today in shows and by kids who just love to sing their favorite Disney songs.
(Photo by Ben Pruchnie/Getty Images)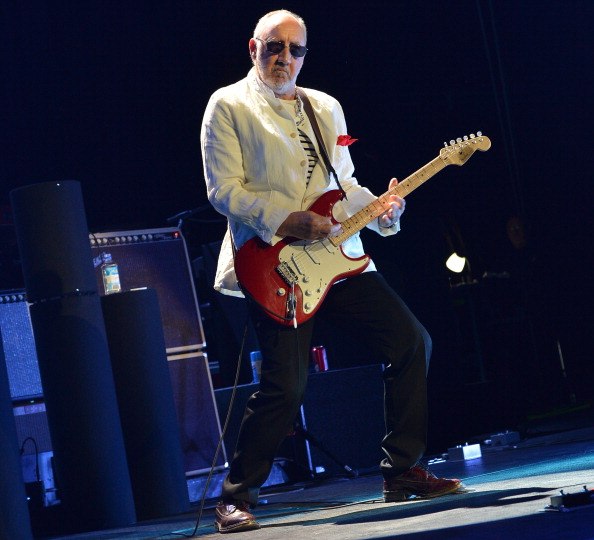 Pete Townshend – $215 million
If you recognize his name, it's because he's really famous. Pete Townshend is a member of the band The Who. He's not just a member of the band, however, he's a songwriter for the band. Most of their most famous songs are written by Townshend and performed in concerts, on radios, and on albums all over the world. He's known for being one of the most instrumental parts of musical history, and it's because he's written some of the most famous rock songs of all time. If you're a fan of The Who, you already know his music very well.
(Photo by Rick Diamond/Getty Images)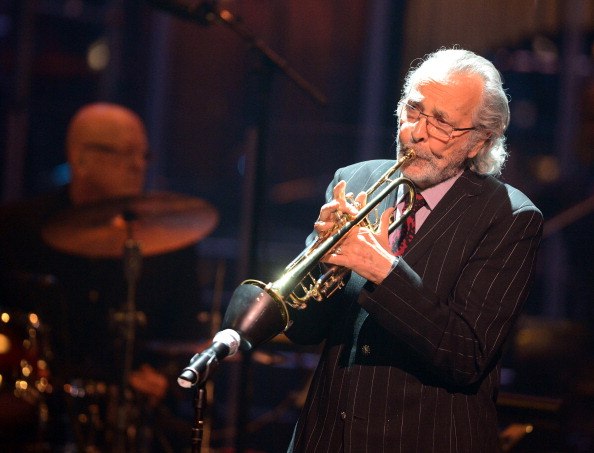 Herb Alpert – $250 million
Most of Herb Alpert's life has been spent in the music industry. He has his own record label, his own band and he's written dozens of the most famous songs in the world. His band, Tijuana Brass, is one of the most famous bands around, and he is famous for writing much of their music. His band might not be as famous now as it was in the 1960s when it was at the height of its fame, but that doesn't change the fact that the music industry and songwriting in particular, has made him very wealthy and very famous.
(Photo by Michael Buckner/Getty Images for The Painted Turtle Camp)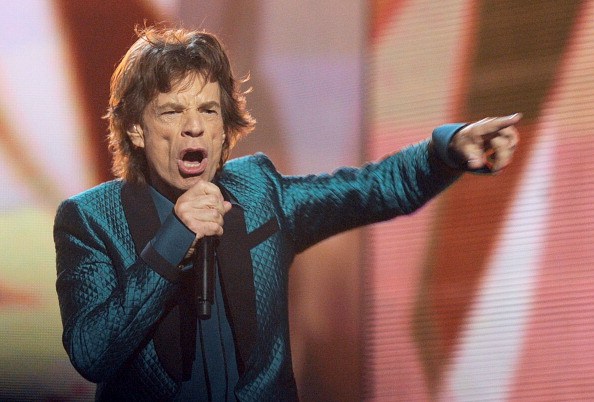 Mick Jagger – $300 million
He might be famous for being the lead singer in the band, The Rolling Stones, but he's not just a singer and a famous rock star. In fact, he writes and sings many of his own songs, making him one of the wealthiest songwriters of all time. Mick Jagger wrote songs such as "Old Habits Die Hard," which won a Golden Globe Award for best original song when it was used in the movie "Alfie" in 2004. He's also written dozens of other songs he's also sung on Rolling Stones albums.
(Photo by Kevin Winter/Getty Images)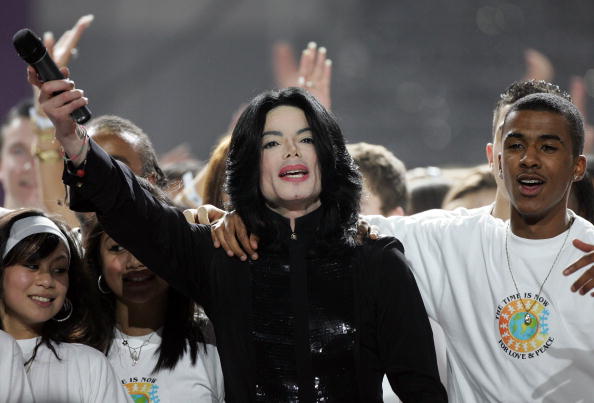 Michael Jackson – $350 million
We all know him to be the King of Pop, even though he's no longer with us. Jackson might not be alive today, but his music lives on. He's not just famous for singing his songs, either, he's famous for writing many of them. Most of his most famous songs are actually ones he wrote himself. Songs such as "Billie Jean," "Beat It," and "We are the World," are just a few examples of the many songs Michael Jackson wrote and performed over the course of his very long and very successful musical career.
(Photo by MJ Kim/Getty Images)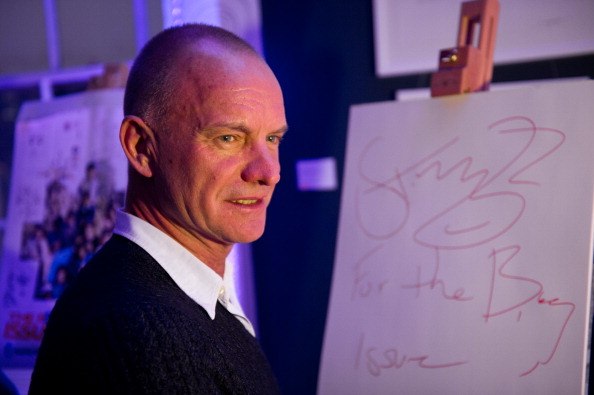 Sting – $395 million
He wasn't always a solo artist. He did begin his career with a little band by the name of The Police, whom you probably know and love. However, he's also not just famous for his musical singing abilities. He's famous for his songwriting as well. He is responsible for writing many of his own songs for his solo career as well as for The Police. Though he spends more of his time these days focusing on his charitable work and what his charities do for others, he's still famous for writing hit songs and singing hit songs throughout his very long career in the music industry.
(Photo by Ian Gavan/Getty Images)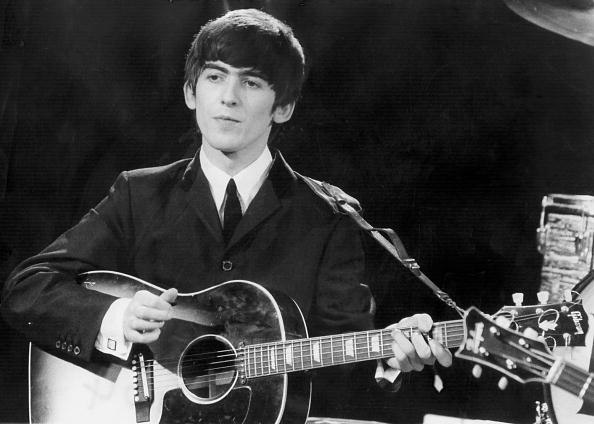 George Harrison – $400 million
George Harrison's career was a long one, but it was not an easy one. Despite writing many songs with his fellow band mates from The Beatles, Harrison was a bit paranoid. The death of John Lennon was very difficult on him, and it caused him to become a bit of a paranoid recluse. He was also stabbed, and he later died of cancer even though he'd undergone surgery to have his cancerous tumor removed. His death was difficult on the world, but that doesn't mean he's not one of the most famous and wealthiest songwriters of all time.
(Photo by Getty Images)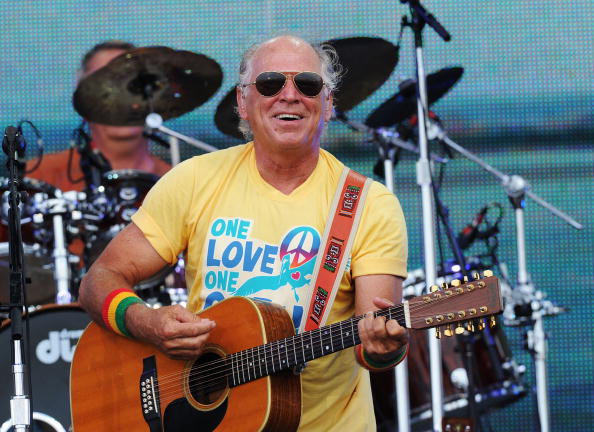 Jimmy Buffett – $400 million
We know him and love him as our favorite beachy, summertime singer. He's famous for his sandals and shorts and his restaurants that make you feel like you're sitting somewhere on a beach drinking a tropical cocktail and lounging on vacation. Jimmy Buffett writes a lot of his own music, including songs such as "Cheeseburger in Paradise," and "Margaritaville," and when he performs them, we just feel good. His ability to write songs such as this that are what makes him so famous and so successful. And it also makes him one of the wealthiest song writers of all time.
(Photo by Rick Diamond/Getty Images for CMT)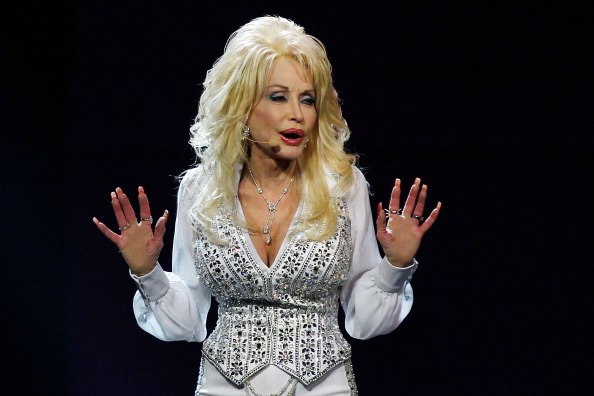 Dolly Parton – $450 million
Did you know that the song, "I Will Always Love You," which we all love to hear Whitney Houston sing is actually a song written a long time ago by Dolly Parton? That's right; so when you hear Parton singing her version of this song, it's not a copy of Houston's, it's actually her song. She wrote it many decades ago and sold it to the movie, "The Bodyguard," and it became an instant hit. She's also written several other hit songs that have made her wealthier and even more famous than she already is.
(Photo by Will Russell/Getty Images)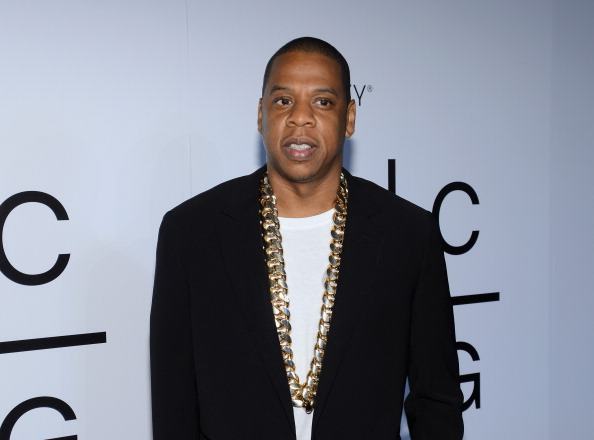 Jay-Z – $475 million
He's not just a rapper and businessman. He's a songwriter, as well. He's written dozens of songs that have been sung by some of the most famous people in the world, including his wife. He's married to superstar Beyonce, and he wrote several of her hit songs including, "Crazy in Love," and "Déjà vu," and he's also written songs that have been performed by Mariah Carey and Kanye West. Most people don't give the rapper credit for his songwriting because many people have no idea he's the writer behind these famous lyrics.
(Photo by Larry Busacca/Getty Images for Samsung)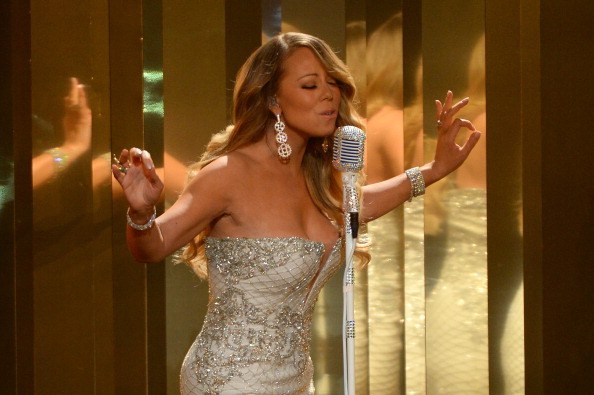 Mariah Carey – $500 million
She's famous for her beautiful voice and the amount of music she's made so famous and popular. Mariah Carey is famous for making songs such as, "Hero," and "One Sweet Day," famous, but did you know she also wrote those songs? She's not just a pretty face and a pretty voice. The singing diva has an immense talent when it comes to writing songs, and she's making it known to the world. She has more number one singles than any other solo artist in the world, and most of them are songs she wrote on her own.
(Photo by Mark Davis/Getty Images for BET)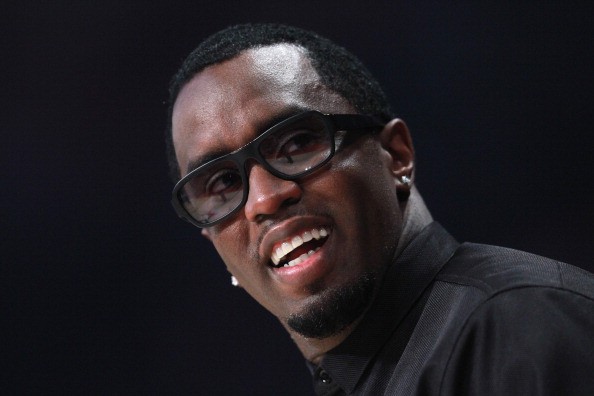 Sean Combs – $550 million
Diddy, P. Diddy, Puffy, Puff Daddy – he's had some name changes over the years. What doesn't change about this rap super star and entrepreneur, however, is the fact that he's just plain successful. He's one of the most famous rappers and producers in the world, and even though he spends more time focused on his businesses than his music these days, he's still writing songs and making money in the music industry. He's written songs such as "Summertime," for Beyonce and "Hypnotize," for the late Notorious B.I.G. and many other songs that have become famous over the years.
(Photo by Ronald Martinez/Getty Images)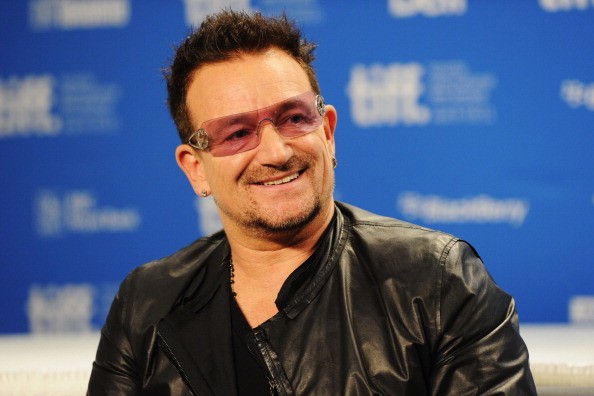 Bono – $600 million
U2's frontman isn't just a singer. He's also a songwriter. He's written songs such as "All I Want is You," and "Staring at the Sun," amongst others. He's famous more for his singing and his band, but he's one of the best songwriters of all time. He makes a lot of money writing and selling his music to his fans, and most people are completely unaware of his talent in doing so. Bono is worth nearly $600 million and is one of the most successful singers of all time, but people don't give him credit for his songwriting.
(Photo by Jason Merritt/Getty Images)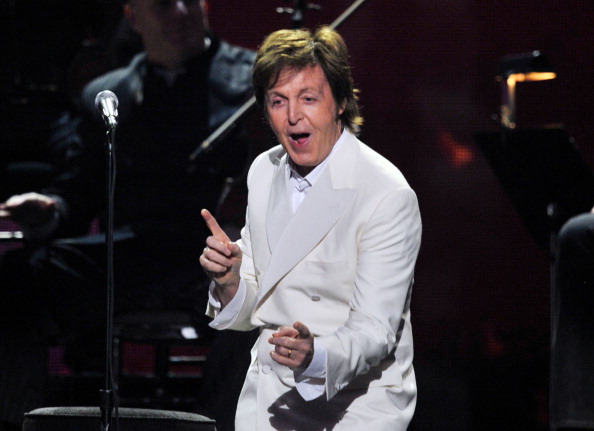 Paul McCartney – $800 million
He's one of the members of what's probably the most famous band of all time, "The Beatles," and he's not just a part of the band. He's actually a songwriter responsible for writing a lot of their material, as well as material for other singers. He's written dozens of songs in his life and that includes song such as, "Eleanor Rigby," and "Let it Be," and he's one of the most famous songwriters of all time. People do know he's a writer, because he makes sure people know he's more than just a member of a huge band.
(Photo by Kevin Winter/Getty Images)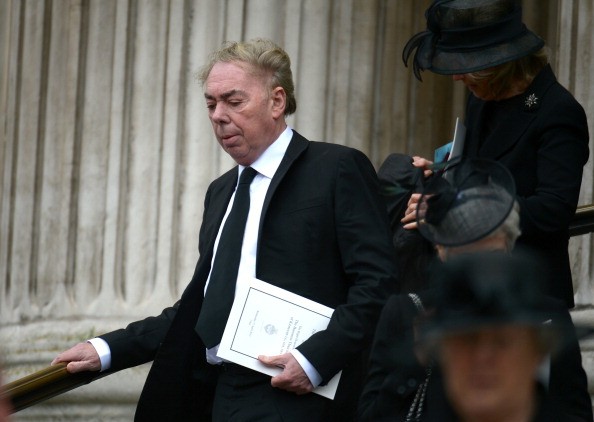 Andrew Lloyd Webber – $1.2 billion
He's by far the most successful songwriter of all time. Andrew Lloyd Webber is a name you definitely recognize as a songwriter's name. He's famous for writing the music for song of the most famous musicals of all time, including, "Phantom of the Opera," and "Jesus Christ Superstar," as well as "Cats." He's also famous for many more, but the list is a long one and there's just not enough space to write them all out. All you need to know is that he's very famous for his songs, as his net worth might lead you to believe.
(Photo by Jeff J Mitchell/Getty Images)