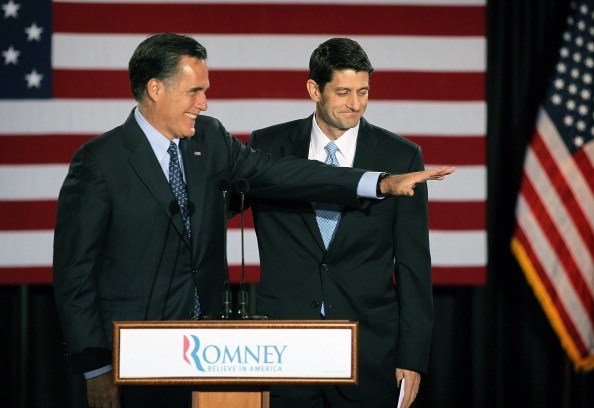 Politicians are everyone's favorite people….to either look up to or to complain about.  If there is a problem in someone's life, often times it can be attributed to a democrat or a republican or the President. Many people like to blame politicians for all the things that are wrong with the country (and who are we to disagree on some of those issues?) and they're not usually the most popular people at the party. What makes some people upset at politicians is the fact that many of them are very wealthy – and they feel they don't understand real world problems.  Here are the 15 richest politicians in the world.
(Photo by Scott Olson/Getty Images)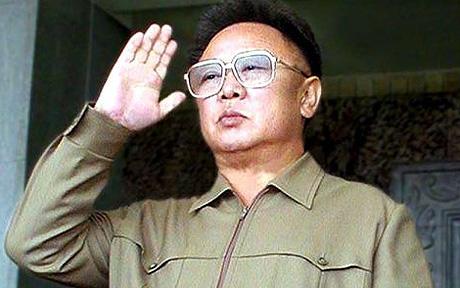 Kim Jong-il – $4 billion
He's the former leader of Korea. He was worth nearly $4 billion dollars; none of which he has earned by doing anything other than being the leader of Korea. He ruled the country for much of his life, until his death in 2011. His death was worldwide news because of his controversial reign as the leader of the country. He was succeeded by his son, who is actually wealthier than his father was when he was alive. His death left a big imprint in the history of the world, not just for North Korea where he ruled.
Image via Getty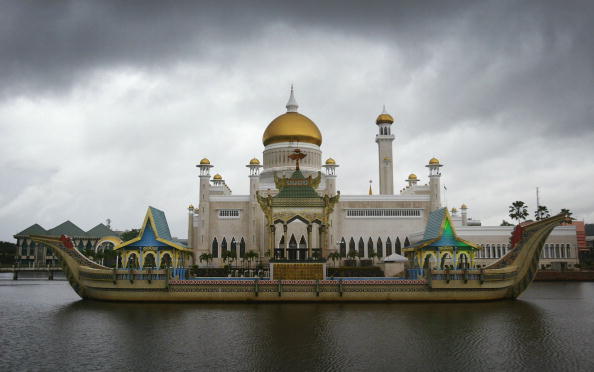 Prince Azim – $5 billion
Prince Azim is one of the richest princes in the world. He might not be as famous or loved as a prince such as Harry or William, but he's far wealthier than either of the world's favorite princes. He's the third in line for the crown and throne in a little country called Brunei. He's worth $5 billion, which he has largely inherited from his royal bloodline. His full name is Prince Haji Abdul Azim. He will likely never take the throne as the third in succession, but he has $5 billion reasons not to care too much.
(Photo by Christopher Furlong/Getty Images)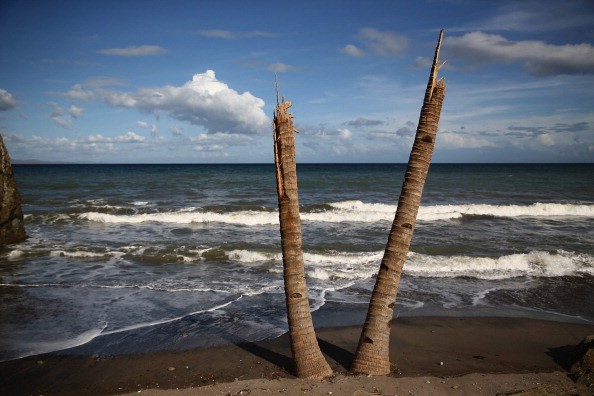 Imelda Marcos – $5 billion
Her full name is Imelda Remedies Visitacion, and she is a Filipino politician and ambassador. She is worth nearly $5 billion, which she has accumulated over the course of her career in the Philippines. She is technically the widow of the country's former president, which is where she earned her billions. Her husband's death left her with a lot of money. Before meeting him, however, she was doing just fine on her own. She worked as a model and a singer, and she was quite famous before becoming a royal.
(Photo by Dan Kitwood/Getty Images)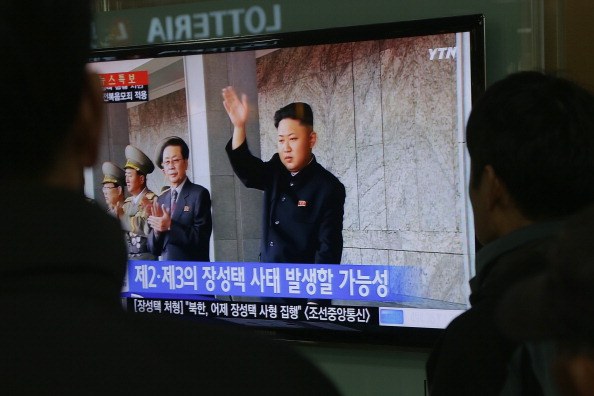 Kim Jong-un – $5 billion
He's the son of the former leader of North Korea, the deceased Kim Jong-il. When his father passed away in 2011, he stepped up to take on the role of leader. He inherited his father's billions. He wasn't the country's first choice as a successor for his father. That was supposed to be his older brother, but he was not allowed to take over when he was caught trying to get into Japan using a faux passport in an effort to visit Disneyland Tokyo. This allowed Jong-un to take over and run the country for the past three years.
(Photo by Han Myung-Gu/Getty Images)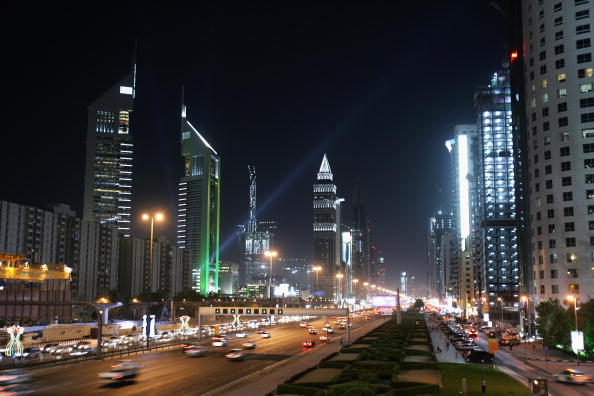 Abdul Aziz Al Ghurair – $7.5 billion
He's spent much time working with the country in which has he has worked as a politician; the United Arab Emirates. While he is not technically a royal or even a major politician, he is a businessman worth a lot of money and he uses that money to work in the political world. He makes many decisions and holds several important positions in the country that allow him a significant amount of power and prestige. He is an investor who owns companies in virtually every industry in the country.
(Photo by Chris Jackson/Getty Images)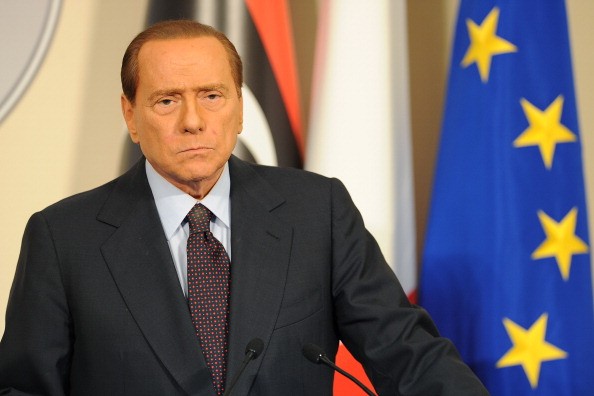 Silvio Berlusconi – $8.5 billion
He spent much of his life holding the position as the Prime Minister of Italy, and amassed much of his wealth doing other things. He's not just a former politician in the country that is famous for wine and romance. He's also an entrepreneur with business interests in many different industries. He is also a media tycoon. He owns and works in much of the country's biggest industries, which allows him to amass his extensive wealth. Unfortunately, he also spends a lot of time facing criminal charges for things like tax evasion. He's one of the country's longest-standing Prime Ministers.
(Photo by Jacopo Raule/Getty Images)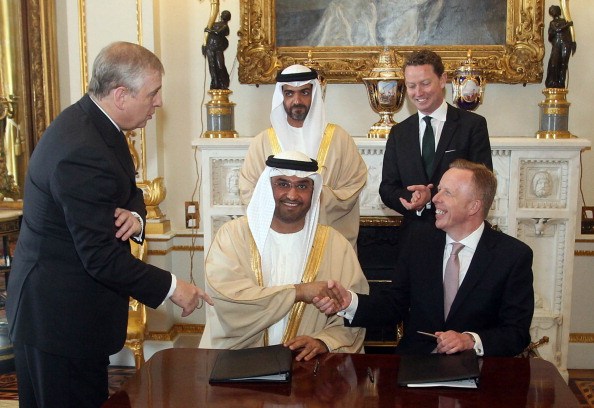 Sheikh Mohammed bin Rashid al Maktoum – $14 billion
He is the Prime Minister of the United Arab Emirates. What this translates to is the fact that he is the ruler of Dubai. He's worth $14 billion, much of which was earned by other ventures. He's famous more for being an avid horse collector and racer than he is for being the ruler of Dubai. He spends much of his time in Kentucky racing, buying, breeding and selling prize horses that make him millions of dollars each year. It's only part of the reason he's as wealthy as he is.
(Photo by Lewis Whyld – WPA Pool/Getty Images)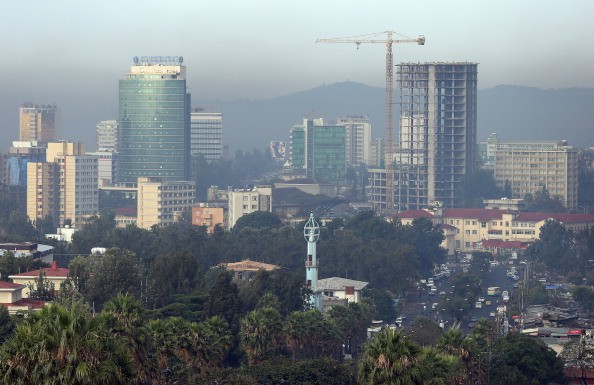 Mohammed Al Amoudi – $15 billion
He shares a very common name from the Middle East. He is a very wealthy businessman who lives and works in Ethiopia. He's very involved in politics in his country, spending much of his time delegating laws and working to ensure that things run according to the world of the government. Additionally, he gets to claim the title of being one of the world's richest black men. His fortune comes from his biggest businesses in the construction industry and the real estate and oil industries, not from his role as an Ethiopian politician.
(Photo by Sean Gallup/Getty Images)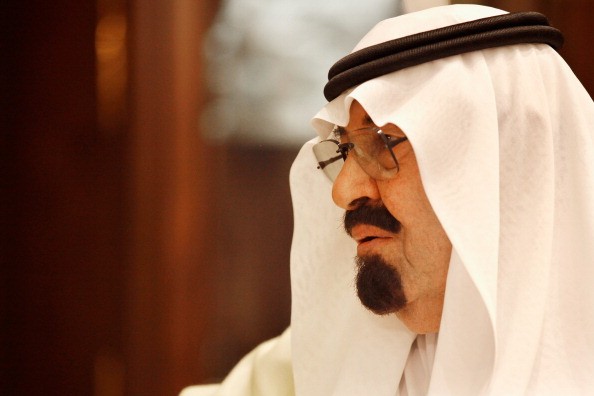 King Abdullah bin Abul Aziz – $17 billion
With a net worth of $17 billion, the King of Saudi Arabia is one of the wealthiest politicians in the world as well as one of the richest men in the world. He's been in the position of King since 2005 when his half-brother, the former king, passed away. He's been a successful leader and has managed to make great deals with other countries that have benefited both the other countries and Saudi Arabia in the trade industry. He's also managed to lead the country successfully through a drastic recession.
(Photo by Chip Somodevilla/Getty Images)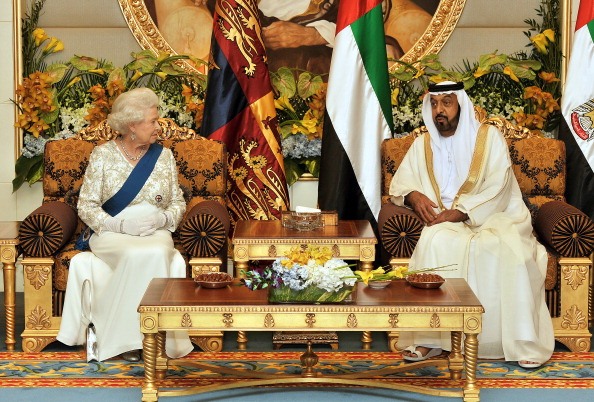 Sheikh Khalifa Bin Zayed Al Nahayan – $18 billion
He is the eldest son of the former president of Abu Dhabi, the place in which he was born and raised. He's been the reigning president of the country since 2004. He was given the title of president the day following the death of his father, and he has been considered a fairly good president during his reign. He is involved heavily in educational research, making it a priority for his country. He's worth more than $18 billion, much of which he inherited after his father died in 2004.
(Photo by John Stillwell – Pool/Getty IMages)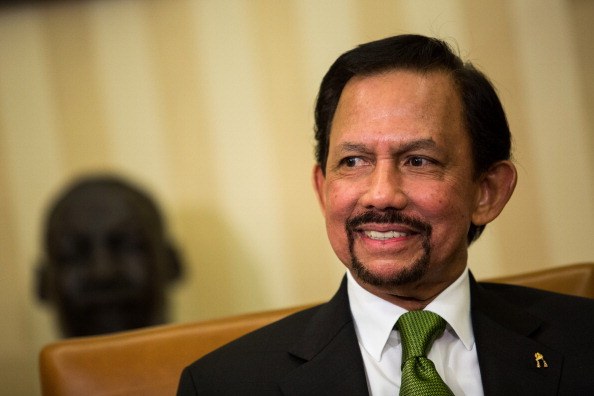 Sultan of Brunei – $20 billion
His first attempt at ruling the country of Brunei came in 1961 when he was the crown prince. He was given the title Sultan in 1967 and has been ruling the country ever since. He's an educated man, but most of his degrees are of the honorary sort. He has several doctorates given to him by universities all over the world. In addition to being the complete and total ruler with the only say in the country (that's what the Sultan title provides)he's also the Prime Minister of the country. It's a big job for anyone to handle.
(Photo by Drew Angerer/Getty Images)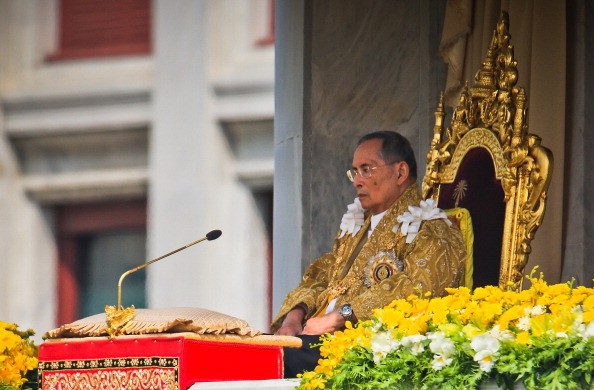 King of Thailand – $30 billion
Bhumidol Adulyadej is the King of Thailand. His $30 billion fortune comes from his role as monarch. What is interesting about this particular royal is the fact that he is the longest reigning monarch in the world during current times. He's been at his position since 1946, just 6 years longer than Queen Elizabeth II, who is arguably one of the most famous rulers in the world. If he lives to be 100 years old (2028) he will become the longest ruling monarch in history, which is 82 long years.
(Photo by Athit Perawongmetha/Getty Images)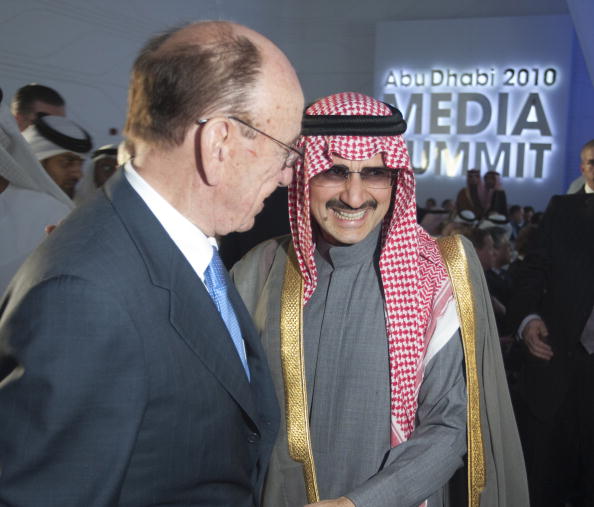 Prince Alwaleed Bin Talal Alsaud – $32.3 billion
He is a Saudi Arabian prince who is worth more than $32.3 billion. He's a member of the Saudi Arabian royal family, and he's earned his money through hard work and a lot of success. He is a real estate pioneer. He's stock and real estate investor that has earned him billions of dollars as well as spot on the world's richest people list. He's considered the Middle East's Warren Buffett thanks to his great investments and his smart business sense. His political position has not caused his business dealings to suffer in any way.
(Photo by Karl Jeffs/Getty Images)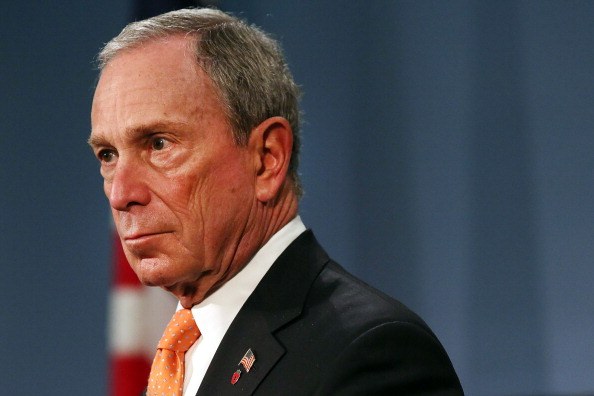 Michael Bloomberg – $34.4 billion
He's the only American on this list. He's one of the world's richest men, and he is the former Mayor of New York City. Bloomberg's fortune, however, did not come from his time in office in the Big Apple. He earned his billions working hard in the media industry. He owns several major companies including Bloomberg LP, which is a financial news and media company. His money was earned, not inherited. He grew up working hard and making his own way with the benefit of kings and sultans as his family members.
(Photo by Spencer Platt/Getty Images)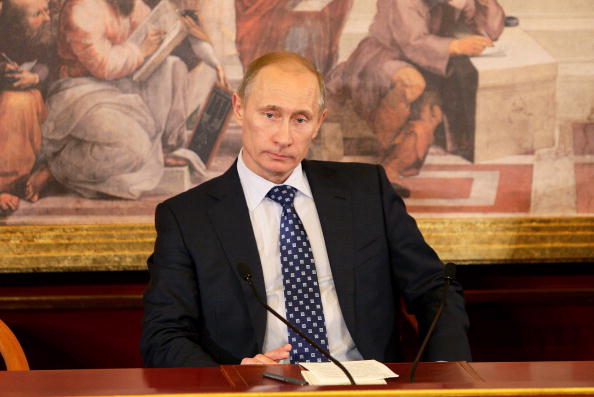 Vladimir Putin – $70 billlion
He's one of the most famous names in the world. He was the president of Russia for two terms, which he is currently finishing up. He was appointed to office in 2000 and held the position for eight years. He was then re-elected and has been in the position ever since. Before he was president, however, he was the Prime Minister of the country. He's got a controversial rep in Russia. Some people love him and some people hate him – there is very little in between feelings for the leader of the country. He earned his money as a businessman and politician.
(Photo by Vittorio Zunino Celotto/Getty Images)