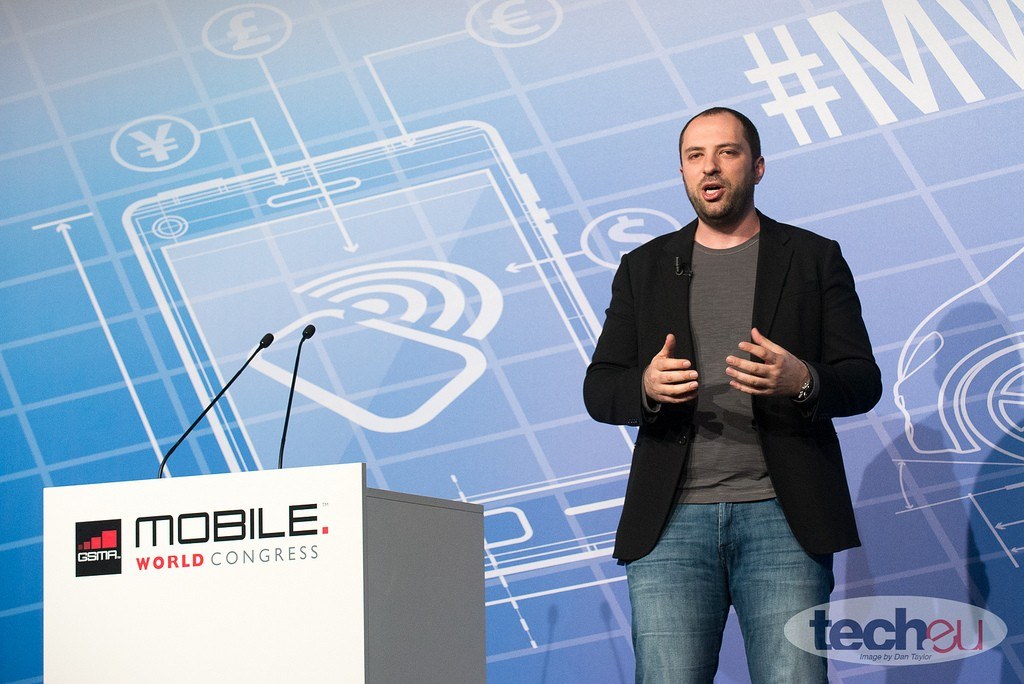 As someone who can't speak from experience—hopefully that changes soon—it must be nice to be a single guy with billions of dollars. And while I can't claim to be one myself—rich, not a single guy—I can't help but admire from afar the lives of these guys who fit the bill. While they may not be looking for love, they are definitely able to spoil anyone they take out on dates, because these are the richest bachelors in the world.
15. Drew Houston – $1.2 billion
The CEO and Co-founder of the web file-sharing tool Dropbox, 32-year-old Drew Houston just got a valuation on his company that brought it to $10 billion, meaning it's the most valuable tech company in the world. With rumors that the company could be worth even more as stock options open up, the bachelor could see his net worth just continue to skyrocket.
14. Jonathan Oringer – $1.35 billion
One of New York's first tech billionaires, Jonathan Oringer made most of his $1.35 billion from the stock photo service Shutterstock, which he founded. Known for flying his helicopter and taking part in the West Village scene of NYC, Oringer probably enjoys his days more than you or I do.
t12. Albert von Thurn und Taxis – $1.6 billion
Albert von Thurn und Taxis is a race car driving billionaire royal who lives in a castle, worth an astonishing $1.6 billion. The 12th prince in his lineage, Albert might live a luxurious life of fast cars and acres worth of farmland, but he has either chosen not to or hasn't been capable of finding the ride soulmate just yet.
t12. Yoshikazu Tanaka – $1.6 billion
Hailing from Japan, Yoshikazu Tanaka has proven that he's that country's most eligible bachelor thanks to his gaming site Gree. Although the company has slumped in recent years, Tanaka has still found himself among the richest 30-somethings on the planet, coming in with a net worth of $1.6 billion, all self-made.
t10. Evan Thomas Spiegel – $1.7 billion
As you'll see with a few others on this list, social media and quick, easy content programs are all the buzz. If your phone doesn't prove that with the apps you use, then seeing SnapChat founder Evan Thomas Spiegel on this list with a $1.7 billion net worth might. At just 24 years old, the kid has built quite the empire and is just getting started, so he's one to look for in other ventures down the road.
t10. Carl Erik Hagen – $1.7 billion
Just 27 years old, Carl Erik Hagen is the heir to Norwegian holding company, Canica, where he is set to take over one of the biggest companies in the world at some point in his life. So far, he's still doing pretty good, though, carrying a net worth of $1.7 billion today.
9. Teddy Sagi – $1.8 billion
Making his fortune through various software and tech companies, Teddy Sagi is one of the wealthiest men from his native Israel, carrying a net worth of $1.8 billion. Reportedly owning the most expensive home in the aforementioned country, Sagi has dated the likes of model Bar Refaeli and Miss Israel, yet has remained a bachelor.
8. Nicolas Berggruen – $2 billion
Worth $2 billion, Nicolas Berggruen has helped expand his family's fortune of art dealing, which has increased his net worth in the process. Through various investments that have seen great return, it's no wonder that Berggruen recently purchased houses in both New York and Los Angeles.
7. Jack Dorsey – $2.2 billion
Did you happen to just send a tweet? If so, you can thank Jack Dorsey for that. No, Dorsey isn't monitoring your 140 characters, but he was the mastermind who came up with the social site Twitter. In addition to that, he also owns 29 percent stake in the payment company Square, bringing his net worth to $2.2 billion and making him one of Silicon Valley's most eligible bachelors for his successes and laid-back attitude.
6. Robert Pera – $2.7 billion
The youngest owner in the NBA, 35-year-old Robert Pera is the only 30-something guy who can brag that he runs a sports team and it has nothing to do with fantasy sports. Purchasing the Memphis Grizzlies in 2012 after his Ubiquiti Networks surged to a market value of $4.6 billion the year prior, Pera has just about the coolest jobs on the planet.
5. Thomas Persson – $2.8 billion
Son to Sweden's richest man, Stefan Persson, 30-year-old Thomas Persson has a net worth of $2.8 billion and the third-generation of the H&M retail brand. So all of those hip kids you see wearing skinny jeans and other trendy, bright colored outfits, just know that Thomas is smiling all the way to the bank—and will be for the rest of his life, bachelor or not.
4. Eduardo Saverin – $4.1 billion
Most of us know the name Eduardo Saverin due to the movie The Social Network, which showed the ins and outs of the company Facebook, in which Saverin was denied an opportunity to cash-in his share due to founder Mark Zuckerberg blindsiding him. After suing to get his fair share, Saverin owns about 2.2 percent of the company and added more money to his net worth through other ventures that he has jumped into to total $4.1 billion in net worth.
3. Scott Duncan – $5.5 billion
Inheriting his forutne when his father passed away in 2010, Scott Duncan is a 31-year-old who keeps a pretty low profile—especially considering he has a net worth of $5.5 billion. With his stake in Enterprise Products Partners bringing him a reported $2 billion in recent years, Duncan seems to be doing something right with his money and business decisions.
2. Jan Koum – $6.8 billion
Just joining the billionaire ranks a couple of years ago when Facebook acquired his messaging startup WhatsApp for $19 billion, Jan Koum has seen his bank account rise to $6.8 billion. Hailing from Ukraine, he moved to Mountain View to be closer to the rest of the techies nearby, no doubt working on his next big deal.
1. Alejandro Santo Domingo Davila – $11.1 billion
The richest eligible bachelor on this list, Alejandro Santo Domingo Davila is a 38-year-old who owns one of the world's largest beer fortunes and a private island in the Caribbean. Linked to various models and others in the past, the former Harvard grad seems to be doing OK for himself, whether he's single or not.
Image via Flickr/tech_eu