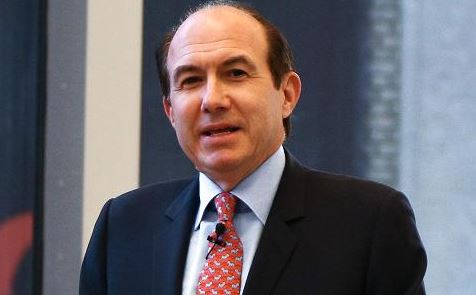 Philippe Dauman recently departed his position as CEO of Viacom. The 62-year-old businessman has been in the spotlight for some time, and he's not happy about it. Sumner Redstone filed paperwork to remove Philippe Dauman from his position within the company, and it's been a legal battle from the start. Now he's going to start a new chapter of his life, and the world is wondering what he will do now that he is no longer the mogul he was just a week ago. His bid to have Sumner Redstone declared mentally incompetent did not go the way he thought that it might go, and now he's been relieved of his position with Viacom and is left to his own devices. It's been an ugly year for Dauman, and it seems that things have finally come to a head.
Net Worth
Just when you think that you might want to feel bad for Philippe Dauman following his sudden departure that we are all positive was highly encouraged by many from Viacom, we think again. Philippe Dauman's net worth of an estimated $200 million is enough to keep him living large for the rest of his life, and we think he will be just fine following his departure from the media outlet.
His annual salary in insane
When you think of your annual salary, you probably think that you need a raise. You might not, of course. Perhaps your 6-figure income is a good one in your opinion, and you have no reason to think otherwise in terms of how well you are doing in life. When you hear that as of 2010, Philippe Dauman was making a reported $84 million per year, however, you might think that you're being slightly underpaid.
His father is a famous photographer
Philippe Pierre Dauman is the son of a famous photographer who emigrated to the United States from France well before he was born. His father is Henri Dauman, former photographer for Life Magazine. His work was well-known throughout his very successful career, and he's been able to make quite a name for himself in the world of photography.
He attended Yale
After he graduated from high school, Philippe Dauman knew he wanted to make more of himself. He wanted to attend college and work on his law degree, which he did well. He attended Yale University, and then he graduated with his degree there before going forward with his law degree. He graduated a second time from the Columbia University School of Law in 1978. He began his professional career working for a law firm in Paris.
His met his wife in an interesting manner
During his time at Yale, he roomed in the dorms with a man who would become his friend. He and his friend would spend time together, and the friend introduced Philippe Dauman to his sister. Her name is Deborah Ross; and the two fell instantly in love. They married in 1977, a year before he finished law school. They are still happily married to this day, and have spent the past 40 years together as husband and wife (as of 2017, that is).
He lived for two years in Paris
For two solid years following his graduation from law school, Philippe Dauman lived in Paris. His job with Shearman & Sterling sent he and his wife to the city of love to work in their offices there for a while, though he did not know at the time precisely how long that would be. After his stint in Paris ended, he came back to New York to work for the firm's more local offices.
He met Sumner Redstone through work
During a routine SEC filing for Sumner Redstone back in 1986, the two became friendly. That's when Dauman began to serve on an advisory counsel for the hostile takeover of Viacom, one of the leading media outlets in the world. Their close relationship allowed him to take a spot on the board of directors, which turned into a VP and general counsel for the company less than six years later.
He's a father
Philippe Dauman's family is Parisian, and he has a very special affinity for his heritage. His name is quite Parisian, and he and his wife chose to name their two children in a Parisian manner as well. Their children are Alexandre and Philippe Jr. They are both grown now, and they both work hard to make names for themselves in their respective careers.
He has a foundation
Philippe Dauman is often touted as one of the most overpaid businessmen in the world, but he uses a lot of his own personal money for the better. Back in 2000, he and his wife created the Philippe and Deborah Dauman Foundation. Their primary goal in life is to make sure that they are able to give back to those who need it most, and their foundation focuses on many of the most important issues they feel face the world. Cancer, child welfare, education and higher education are some of the primary concerns that the foundation deals with. It's run primarily by Deborah Dauman, and it's something she has said numerous times she loves doing.
He was known as the son Sumner wished he had
Sumner Redstone is a man who has a lot of issues. He might own the company Viacom and have billions of dollars in assets to his name, but he has not been able to have a very comfortable life at home. He has fallen out with his son, Brent, many years ago. He and his daughter, Shari, fight so often and so publicly that it's amazing that she did not back Philippe Dauman when he tried to have Redstone declared mentally incompetent. For decades, Dauman was called the son that Redstone always wanted, which is why it is so shocking to the world that he has come to this in his life. Apparently, Redstone is not the kind of person who has great relationships.
Photo by Getty Images