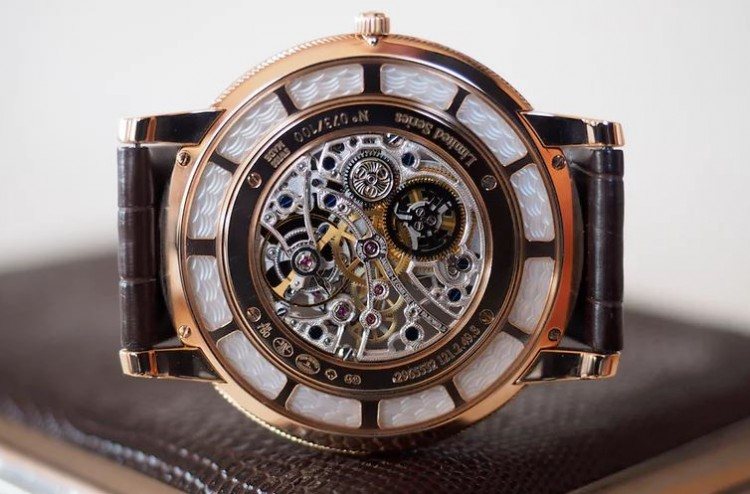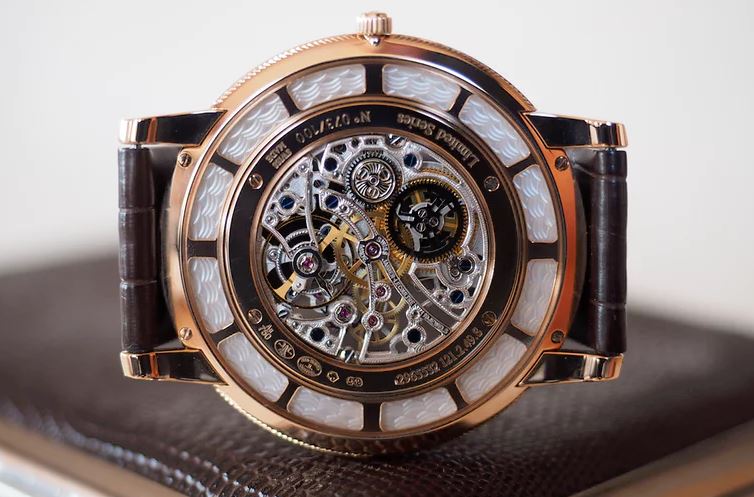 A beautiful timepiece is important. It's how we know that a lady is a lady and a man is a gentleman. A great watch is the equivalent of impeccable manners, and it is something that is quite lovely in its own right. We adore the Jaeger-LeCoultre Master Ultra Thin Squelette for that particular reason. It's the watch that is the most beautiful, the most amazing, and the most fabulous in its class right now. Its biggest draw for many is how thin it is. It's the iPhone of watches in that it's as thin as it can be without sacrificing the way that it works. It's lovely; and we cannot help but gush over how perfect this watch really is.
For one, it's classic. We won't call it simple, but it is a masterpiece. Its bold face is designed to look far more complicated than it is, and we like to think that was a genius move by the famous watchmaker. It is intricate, lovely and appears to take you back in time when life was far simpler and so much more enjoyable. It is the kind of watch that makes us feel as if we need to have it, no matter how many other watches we already own.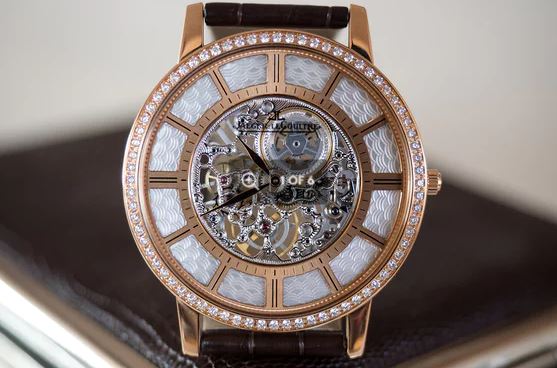 It is so thin you almost won't even realize you are wearing a watch. I prefer my Apple Watch during the day when I'm working and working out. I like that it counts my steps, allows me to check my email, answer phone calls and send text messages, among so many other amazing features, and I love that it's so functional. I do not like, however, how thick it is and how often I slam it into things because of that. This Jaeger-LeCoultre Master Ultra Thing Squelette is so thin that this will never pose a problem for those wearing it.
The concept behind this ultra thin watch is called openworking. It's the noticeability of the movement of the watch, and it's the visual effect that makes the watch so interesting. From the front, you see the basic inner workings of the watch, leaving you feeling as though you have something of a masterpiece on your wrist. It also makes it possible for watchmakers to achieve such a thin concept. While other watches use the same concept as a visual effect for sheer enjoyment rather than functionality, the Jaeger is a watch that uses the effect for functionality. It's far easier to create a watch with so little thickness when you do this.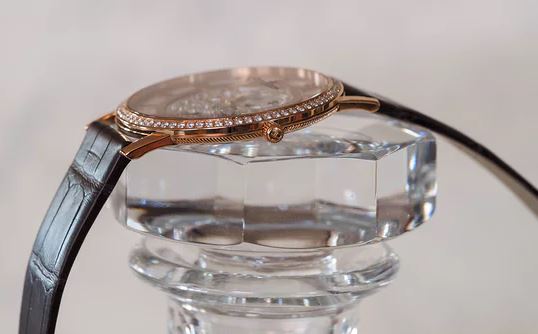 To get to basics, this gorgeous watch is 1.85mm. It's not the thinnest in the world, but it's close. What we love most about it, however, is that it comes in a variety of different designs. You can have it inset with diamonds, plain or even created differently if you want. Of course, there are only 100 of these made, so you have to know you might not get to be too picky when it comes to which one you want. You get what's left, and you get it at a price. The cost of this watch right now is right around $72,500. But, we still love it.