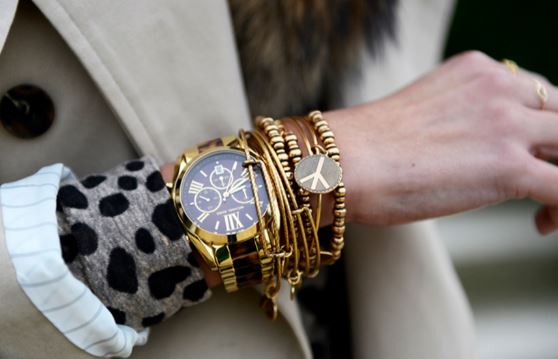 If you want to find the best of anything, head to a high-end department store website and check out the customer ratings. Designers can tell you up and down all day long which of their items is the best of the best, but the truth comes from those with experience. In trying to determine which of the newest Michael Kors women's watches are the top watches of the season, I thought about how I shop. When I'm searching for a new pair of designer shoes or a designer watch, I go straight to the Nordstrom, Saks and Bergdorf's websites to get an idea of what the women wearing these things already have to say.
I love it. It is, hands down, the best way to learn what to expect from any designer item. Fit, workability, how it wears, and whether or not it's worth the price are always my favorite things to look for. When it comes to Michael Kors watches, you can do the same thing. Take it from the women who know; some are better than others. And we have those right here.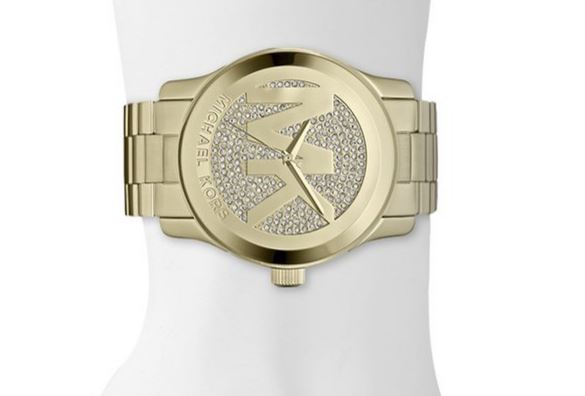 Runway Logo Dial Bracelet Watch 45mm – $295
This is one big watch. The "mm" numbers we mention are always on point with the size of a watch. To give you an idea of what to expect, my husband's Apple Watch is a 42mm and it's quite large in the face. This is going to be much larger, but it certainly makes a statement. With the big MK Logo and a more than 100 tiny crystals, this is a watch the is going to bling you out, for sure. Women love it, however, and have rated it a full five stars.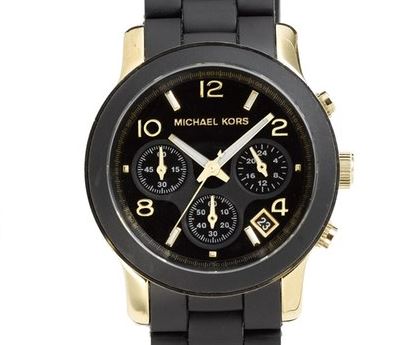 Runway Chronograph Watches 38mm -$275
Of all the top MK watches available right now, this one is the daintiest. If you have a small wrist like my own when even the smallest faces are a bit large, this is the best one for you. it's sweet, it's darling, and it comes in multiple colors. We love the black and gold, though; it's bold and it's amazing.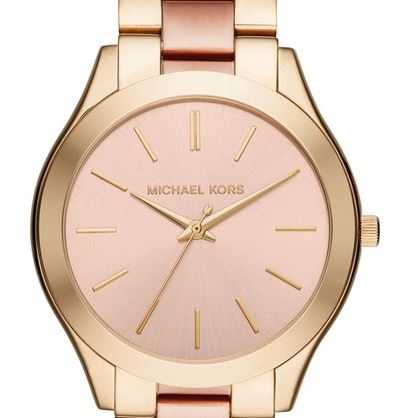 Slim Runway Bracelet Watch 42mm – $195
Big and bold, this is our favorite one with its rose gold hue and almost pink face. It's classic, it's elegant, and it's a watch that makes you want to wear it all day long. It is feminine in every manner, and that's what we love most about it. Well, that and the price. You cannot beat that price for a lovely watch. There is also a bold bronzey-pink color, too, and it's to-die-for.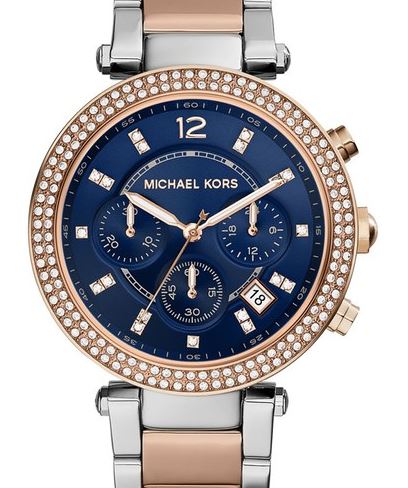 Parker Chronograph Bracelet Watch 39mm – $275
If you like to have a lot going on all at once, this is the Michael Kors watch for you. It's got several different color palettes to choose from, including silver and gold and navy, gold, white and gold and even rose gold and pink. You choose. It's got rhinestones all around the face, a lot going on and it's busy. That's what some people love, though; and the people who already own this watch definitely love it.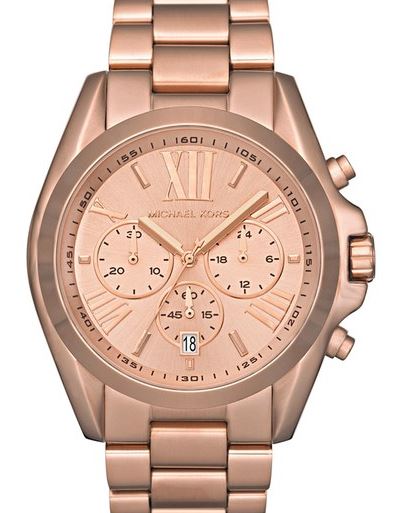 Bradshaw Chronograph Bracelet Watch 43mm – $250
This is the most masculine of the Michael Kors watches that women love, and it's nice. It's quite large, very stately and it certainly makes a big impression. If you like bold, beautiful and classic lines, this is the watches for you, and it does come in a few different colors. It's one for the ages, and it makes you want to check the time more often than not.