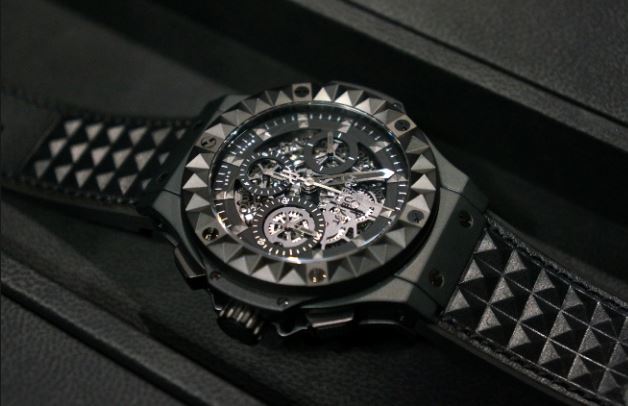 My favorite watch, other than my Apple watch (and only when it tells me I've burned an excessive number of calories throughout the day) is my rose gold monochrome Marc Jacobs. It's small, it's dainty and it's perfectly dressed up for any occasion. I love it because it's rose gold all over and that, in my opinion, leaves it looking sharper and more elegant than a watch with a different color face than band. It's a personal choice, of course, but a monochrome watch – one that is the same color throughout – is stunning. It's simple, and we love simple elegance, and it makes a huge statement. My MJ is not all that expensive, but some of the most desirable monochrome watches in the world are a little bit more expensive. Check out these amazing monochrome watches and tell me that they aren't perfectly placed on the list of most expensive monochromes in the world.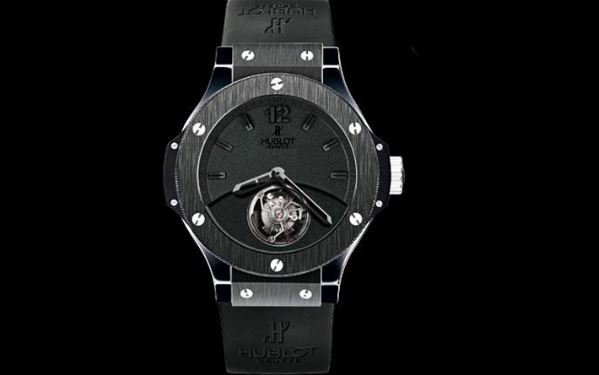 Hublot Tourbillon Solo Bang – $138,000
With the exception of the smallest features, this entire watch is black from head to toe – or from side to side. The Swiss watchmaker knows that some men want something in a masculine monochrome, and all black is the way to go. The bezel is black ceramic, the dial black carbon and the band is black natural rubber. It's upscale, but also quite masculine and simple, which is why men love this watch.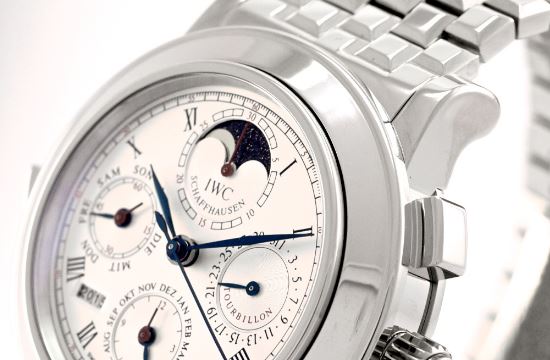 The IWC Grande Complication Perpetual – $240,000
We love this monochrome watch because it makes such a statement. It's the gorgeous watch that feature more than 71 jewels and carries a calendar good for 500 years, so you can pass it down from generation to generation. The entire watch is made of solid platinum, but you better buy yours now. There are only 20 of these gorgeous all platinum watches made each year.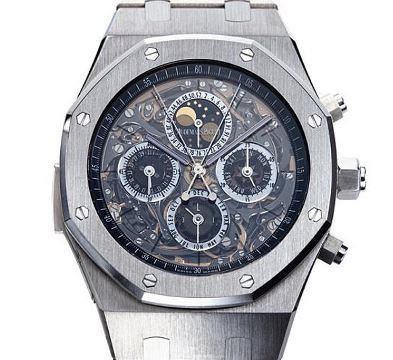 Audemars Piguet Royal Oak Complication – $655,000
This gorgeous watch is made of 18-carat white gold along the case and the wristband, but it's not entirely monochrome. In fact, you can just make out the transparent sapphire caseback; though the watch does appear to be the same color throughout. This one is special because it has 52 jewel movements, it has a moon phase, months, years – including leap – and it even has a split-second chronograph.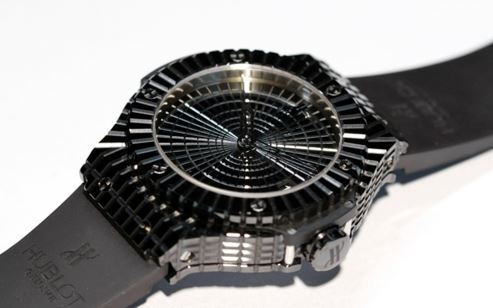 Hublot Big Bang Black Caviar – $1 million
Prepare yourself to stop what you are doing and watch with amazement as this watch comes to life. It's not simple, but it's stunning. With black ceramic, 532 black diamonds, and a scratch-proof case, it's everything you've ever wanted. No marks, simple hands and nothing overly noticeable about this watch but the watch itself, it's no wonder this all-black watch is so expensive. In fact, this was the original asking price, but the company has removed the price from the listing assuming anyone who wants to buy it need not even ask about the price.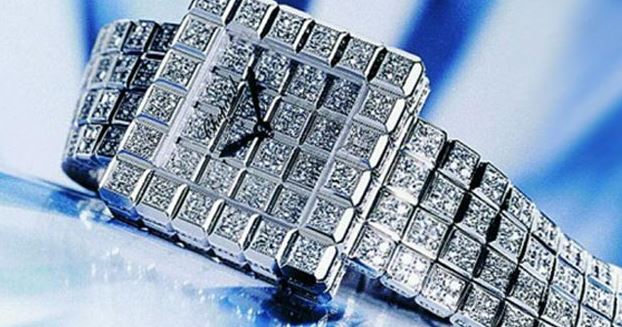 Chopard Super Ice Cube – $1.1 million
Forget black or silver monochrome; we love a luxury watch made entirely of diamonds designed to look like little cubes of ice. Leave it to Chopard, luxury designers, to concoct something this spectacular. The watch consists of 18-carat white gold willed with dozens of diamond baguettes and designed to look as simple and overwhelming as possible. The only diamond deviation is the minute and second hand, made of black, and the small Chopard logo also written in black. It's stunning.
Save