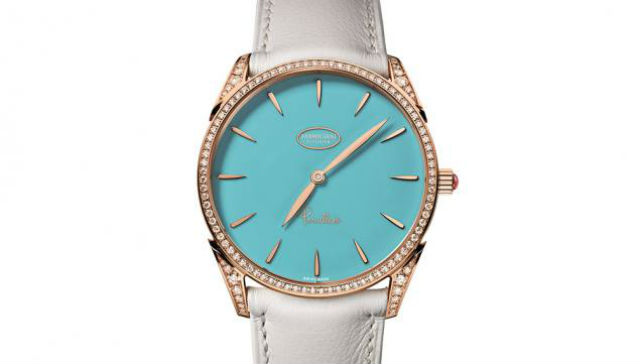 Parmigiani Fleurier and Palmellato brand, as well as Luisa Via Roma, have teamed up to create a new line of watches. The luxury watchmaker is introducing new designs to the Tonda line for both men and women. The new additions total six, and each one will have some features from the new design collaboration.
Four of the six new watches are a result of the Parmigiani's collaboration with Palmellato. Designed using inspiration from the Arabesque collection from Palmellato, three are designed dials. The way in which the designs on the watches are created is truly unique, which is only a minor part of the reason these watches are so fabulous. The designers take a design and apply it to the dial of the watch as a type of protective coating. From there, the designers sandblast the design to make it stay put. The design turns into a darker shape, making it appear on the dial.
The fourth and final watch that the design duo created is a bit different. It's inspired by the Capri watches from the Palmellato collection. The watch uses a large piece of turquoise that represents the Mediterranean to create the dial.
Two more watches were created with Luisa Via Roma as a collaborator. The Tonda Metrographe is the men's version and it will cost buyers approximately $15,400. The men's watch includes a blue dial and choronograph features. The Metropolitiane is the women's version, selling for $14,600. This watch is equipped with diamonds and a pink dial. The appearance of the dial is leather with a chevron pattern. The Luisa Via Roma logo will be found inside the dial. Parmigiani inserts this triangular logo using a method that includes brushing treatments.
Photo credit  http://www.parmigiani.ch/