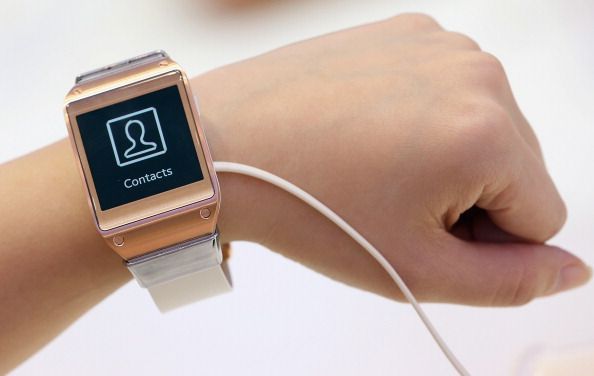 With speculation mounting that Apple is going to announce the much-anticipated Apple iWatch sometime in September, it's safe to say that the market for smart watches is already becoming more popular. Apple isn't the only manufacturer designing a smart watch, however. There are several that are slated to hit the market in the near future, and some of them are decidedly worth consideration. Read on to find out which smart watches you should keep an eye out for in the coming months.
Apple iWatch – $?
There's been no formal announcement. However, it's speculated that this month is going to bring the Apple iWatch to light. There are few details known about this smart watch, but it's speculated that it will be able to perform the same functions as your iPad or iPhone, but on a much smaller scale and all while on your wrist.
HTC Android Smart Watch – $?
This is another watch that has not yet been officially announced. However, from the prototype that's been show off at different tech shows, it's going to be one that's worth the wait. This particular watch features the same design as the Motorola smart watch, with the same features as the other watches with the Android wear technology.
Motorola 360 – $?
This particular smart watch uses the same Android wear technology as some of the other watches on this list. However, it's also made of metal so it feels a bit more high-end as far as aesthetics go. It features a round face that displays messages, weather alerts and even calendar appointments. The OLED screen saves the battery power from draining too quickly, as well.
Gear Live – $221.99
This watch uses the new Android wear software from Google. On this smart watch, you'll be able to sync your calendar, receive notifications of upcoming appointments and deadlines, check the weather and so much more. Be speaking into the watch, you can send messages using the smart voice software. This watch is one that has tech-lovers looking forward to it.
LG G – $208.85
With a square face, this smart watch is a bit more stylish than the other smart watches slated to come onto the market in the coming months. The G uses the Android wear technology and allows wearers not to worry about scratches and water damage. It's got a water resistant face and it's not prone to losing battery power throughout the day.
(Photo by Sean Gallup/Getty Images)