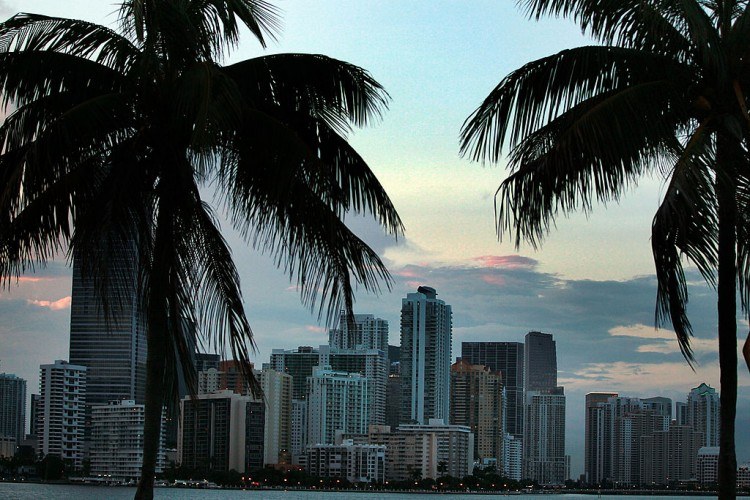 Miami is all about luxury all the time. In case you mistakenly thought it was about hurricanes and white sandy beaches, I'm here to correct you and tell you it's about luxury homes, luxury hotels, luxury yachts and luxury cars. It's about being the best of the best, the who's who of all people, and it's about luxury. Miami is, to us Floridians, probably the least amazing place in the state. For those who don't live here, however, it's a dream come true (not to sound like I'm bashing cities in my home state, but it's just another busy city with too much traffic and too many people when we can just go anywhere else and have the same beaches, the same amazing food and far less tourists). What Miami is known for among many other things is the long list of luxury villas you can rent here.
It's what the rich and famous do; they rent massive villas for short-term, long-term and fun times. Of course, once you see them and all that they have to offer – and how they make any other villa rental look sad, pathetic and downright cheap – you won't blame them for wanting to get just a taste of the luxury lifestyle that Miami has to offer. Check them out and keep dreaming – because most of these are so far out of the average Joe's budget this is all we will see of them. Be prepared, however, to understand you'll never be able to go back to reality after staying in one of these gorgeous villas.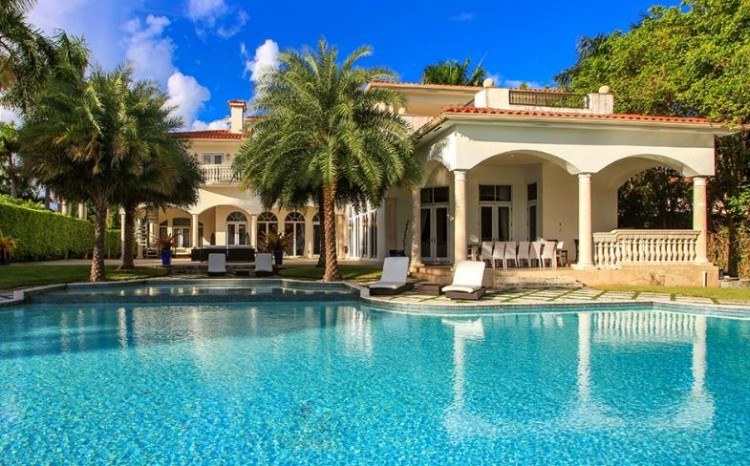 Villa Blanca
Not to be mistaken for the restaurant by the same name in LA owned by Real Housewife Lisa Vanderpump, this is a 10-bedroom luxury villa on Palm Island. For just $14,420 per night on the most expensive nights of the year, you can have this gorgeous villa for 20. It has everything imaginable, from amazing water views to a pool that might as well be at a luxury resort it's so big and so impressive. You won't find a more expensive villa in Miami. To make this house even more impressive, it comes with Wi-Fi, wheelchair accessibility and even an outdoor fireplace for those cool Miami nights – they sometimes become cool on the water. If you're too cold, you can just relax in the private theater where it's a bit warmer.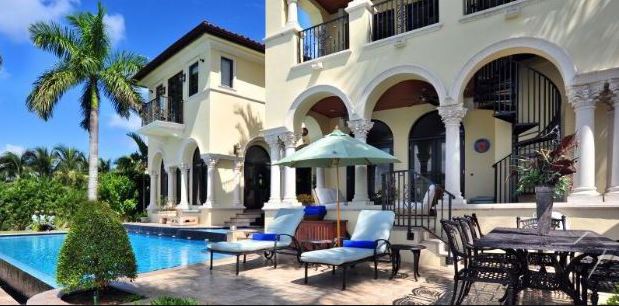 Mediterranean Waterfront
Located in the Veneitian Islands of Miami, this 6-bedroom house is a bit on the small size in comparison, but it does have a private infinity pool with an ocean view, a private dock and even an upstairs balcony. Each of the bedrooms has a private bathroom, and even though there are only 6-bedrooms there is plenty of room for 12 people. This lovely villa can be all yours from $14,000 per night.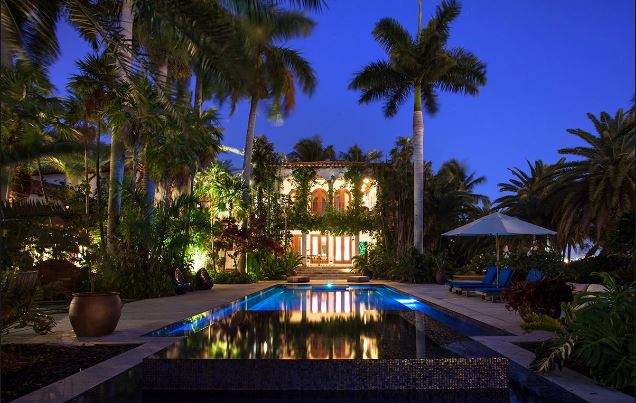 Whispering Palms
Who doesn't want a gorgeous view of downtown Miami across the water? Located on Palm Island, this gorgeous villa boasts 5-bedrooms for 10 guests, a private infinity pool, and landscaping so lush you actually feel as if you are on your own private island. This home has its own fireplace, a piano, a home theater and a barbeque grill – or built in BBQ grill kitchen to be precise – and it can be all yours for the bargain price of only $12,000 per night.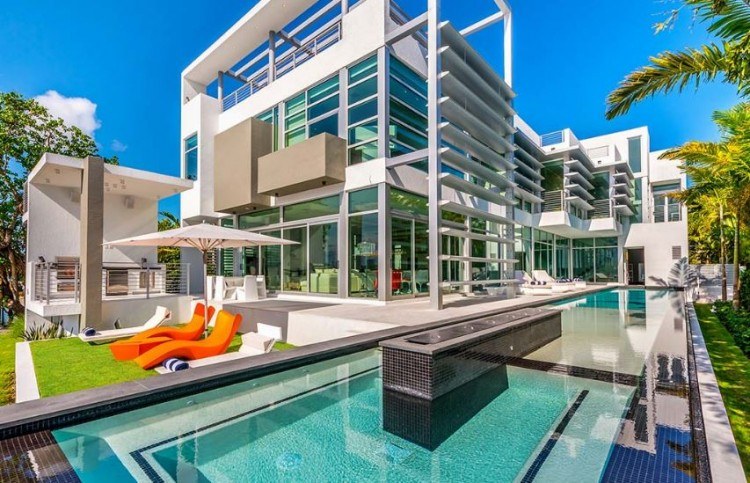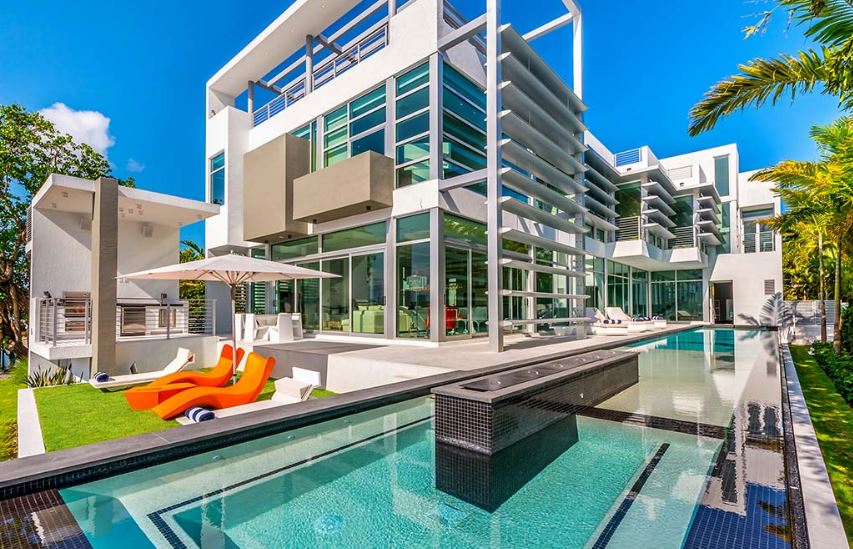 Villa Solei
Hibiscus Island was named that for a reason, and I probably need not explain that to you. This gorgeous villa is situated directly on the clear blue waters of Miami with full views of the downtown skyline completely uninterrupted and unspoiled by anything. the pool is infinity and it runs the length of the house. The kitchen is gourmet, each of the 5 bedrooms has its own private bath, and every single detail of this house is actual luxury. The floor-to-ceiling windows offer the most spectacular views, and that along makes it worth the $11,000 per night it costs to sleep here.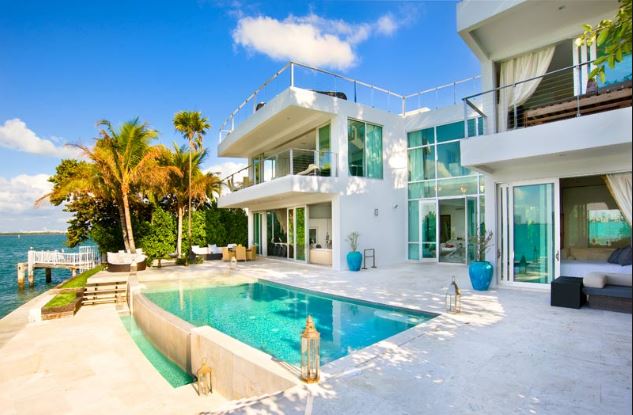 Villa Valentina
Another gorgeous home on the Venetian Islands means you're getting more views of downtown.  This home has its own private infinity pool right on the water's edge with the boat dock right behind it. the house itself has 6-bedrooms, each with a private bath, and space for up to 12 people. This is the kind of house you never want to leave, and you simply cannot deny that based on just the photos. The good news is you don't have to spend millions to buy it when you can just spend $11,000 per night to rent it.