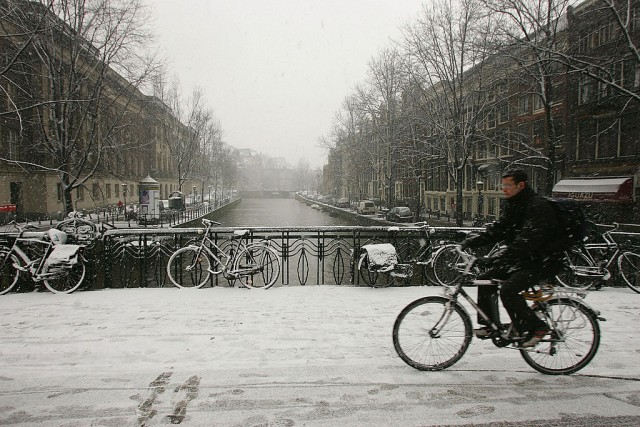 Amsterdam is not particularly well-known for high-end luxury, but it's getting there. The city is working very hard to change its reputation from being famous for drugs and parties to being more upscale. The city would like to attract more high-end visitors and upscale clientele, which is why they are welcoming luxury hotels, spas and other activities and amenities into the city. Right now it's still a location in which you don't have to spend much money to have an amazing time. In fact, it's a stretch to find a way to spend $1,000 on an activity here, but leave it to us to find a few ways you can be sure you're part of the 1% of most luxurious visitors when you take the time to visit this historic, lovely city on the water. It's worth it.
Rent a Private Jet
When prices aren't even listed, you know it's not cheap. You can't worry about a budget to rent a private jet in Amsterdam to deliver you to any of the big cities in nearby areas. You just have to have deep pockets and no limit on your black card. You can call any number of private jet charters to find out the price if you really want to, but know that it's well into the thousands and even the tens of thousands depending on where you want to go.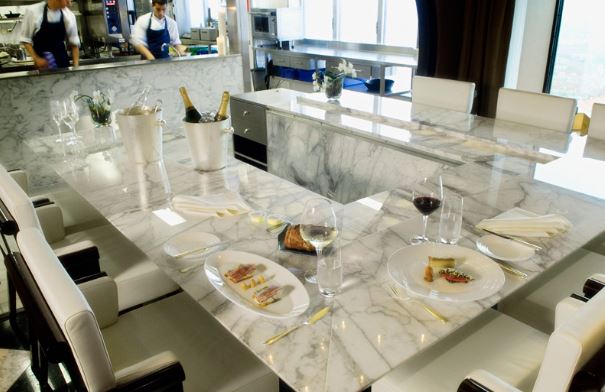 Dine at Ciel Bleu
When you are in Amsterdam, the world wishes you'd take a detour to the amazingly beautiful Ciel Bleu. This gorgeous restaurant is a 2-star Michelin rated restaurant. For a part of four, it will cost well over $1,000 just with four entrees and a tip, but it's going to become even more costly when you add in cocktails. It's not uncommon for a party of two to spend right around $1,000 for dinner here including tip with entrees that run about $215 per plate. This does not include salads, appetizers or aperitifs.
Private Day Trip to Zaanse Schans Windmills, Volendam and Edam
This amazing tour starts at just over $400 per person, which means it's going to cost you well over $1,000 to join with your spouse or family. The tour is a private one that allows you to experience some of the most beautiful landmarks and history in the area. You will spend 5 hours visiting some of the most historic landmarks with a private guide, which is not something many people can afford to do in a foreign country.
Sauna Deco
This is one of the most amazing spas with the most amazing art work in the city. It's not inexpensive to book a reservation here. A full day worth of high-end luxury treatments runs well over $1,000 and that does not even include gratuity. It does, however, include use of the pool, relaxation and champagne and small snacks at your request. If you want to live luxurious here, this is the way to do it.
Charter a Private Yacht
There are a number of charters that are happy to assist you in finding the perfect yacht on which to stay when you are in Amsterdam. With the amazing canals and the boats that love to head up and down them on a regular basis, a luxury yacht is a perfect way to see the city. These boats are typically thousands of dollars per day, and only the exceptionally wealthy can afford to charter one for the day.
Shop at Peter Pappot
There is nothing like the artwork in Amsterdam. Peter Pappot is one of the most popular art galleries in the city, and also one of the most expensive. Shop for your home and decorate it with some of the most amazing works of art for prices that are well and truly over-the-top. Of course, you cannot miss this gallery when it comes to spending money, as it's one of the most exclusive. You have to be someone to get it.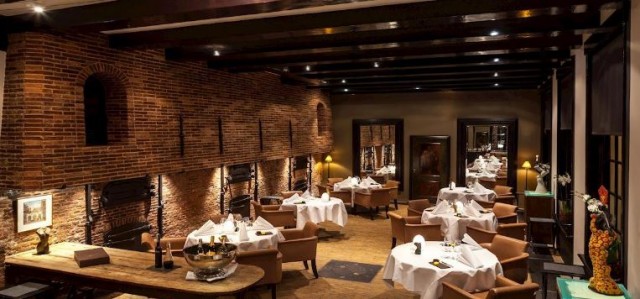 Dine at Vinkeles
Don't miss out on making a reservation at this spectacular Michelin-star establishment. The menu prices look far more reasonable on their own, but the a la carte menu quickly adds up to well over $1,000 when you throw in a bottle of champagne and a few glasses of wine. It's a place that is simply not to be missed with its culinary genius and its beautiful décor. Dark and ambient, this is the one place you certainly do not want to miss when taking advantage of high-end Amsterdam.
Shop Chanel
If you're going to spend more than $1,000 in Amsterdam, there is no better way to do it than at the Chanel boutique. With some of the most beautifully made items in all the world, you will find this luxe boutique makes for the perfect stop during the day. Pick up the classic quilted handbag and really live like a local as you wander the streets of this gorgeous city with the chicest bag on your arm.
Charter a Helicopter
If you really want to see Amsterdam without missing anything, the best way to do it is with a private helicopter. Prices start in the thousands, and they go up depending on what type of chopper you want, how many people you want to bring with you and where you want to go. You can do this for far less if you get on a public helicopter tour, but a private tour with champagne, lunch and all the luxurious amenities you're used to will run you well over $1,000 per day.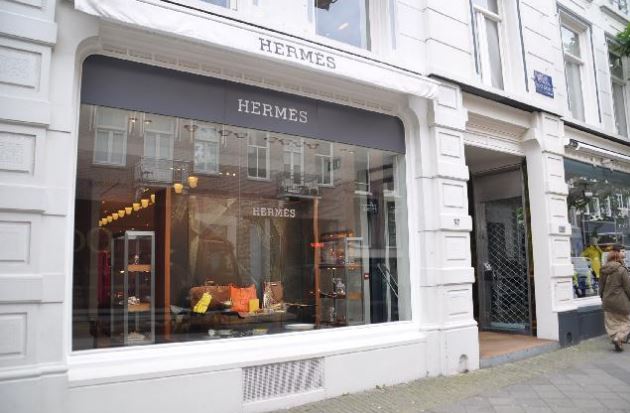 Shop Hermes
The only thing more upscale than Chanel is Hermes. Put your name on the list for the beloved Hermes handbags that sell out so quickly even the wealthy and famous cannot get one without their name on the list. There are so many more accessories, bags and finds here that mean you'll drop well over a grand just picking out accessories for your high-end dinner the same evening.