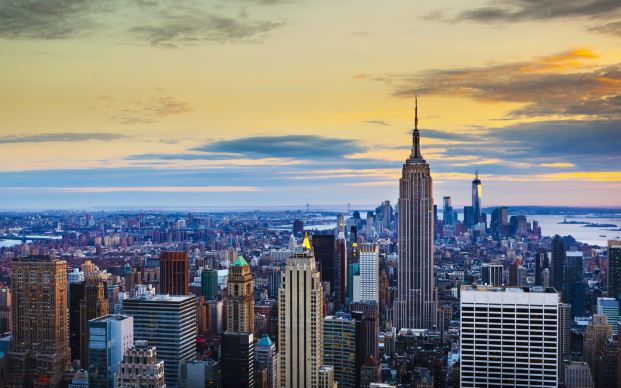 We all know that the price of a hotel room in New York City is often expensive – depending on the time of year – and the cost of living in Manhattan is beyond unaffordable for many. It's the most magical city in the world. It's my favorite city in the world for so many reasons. My husband and I adore the fact that we can hop on a flight and be in NYC in 2 hours for a romantic date night, a fun day of shopping or a weekend of fun, and we can be home with our kids and ready to start the week before you know it. It's so close, yet so far away; and it's everything. The city is one we never tire of. We have our favorite places, our favorite things to do, and we know our way around like we've lived there forever – it comes with being there so often.
New York City is a huge market for Airbnb rentals. While I prefer the luxury of staying in an upscale hotel, I know so many people who love the concept offered by Airbnb. It made me want to see what I can get if I choose to spend big bucks on a quick luxury rental in the city, and we all know that what's offered is not going to disappoint. Keep in mind that these rentals are not always the most expensive. It depends on demand, the time of year and what's available at the moment. However, they're seriously up there and definitely worth checking out.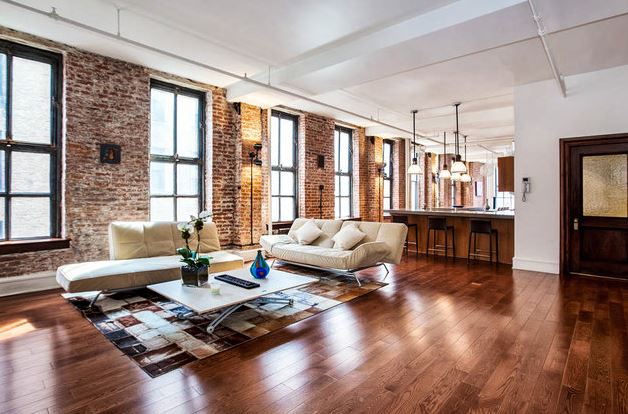 Union Square Loft Rental – $2,400 per night
Union Square is a hot location, and that's why people love it. If you want to pretend to live here for a quick moment, you might enjoy this gorgeous loft. With original brick walls, big picture windows and hardwood floors, it's everything. It also features three bedrooms, room for up to 5 people, and you get more than 2,600-square feet of living space. With more than 20 picture windows, this loft is nothing short of picture perfect.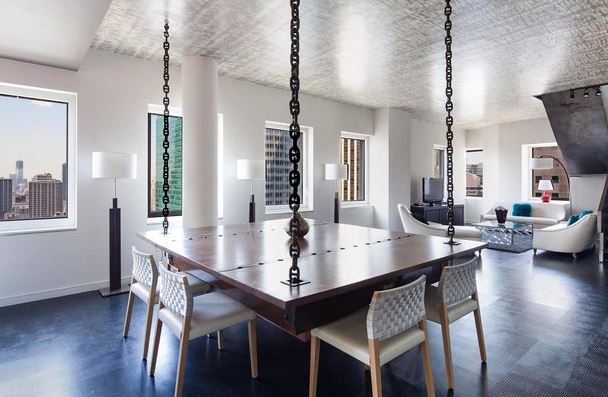 Times Square Rental – $2,900 per night
When people think of New York City, they think of many things, and Times Square is often one of them. While I personally detest any time I have to go into Times Square because it is so busy and congested and it doesn't smell amazing, people love it. That is why the owners of this loft can ask a staggering $2,900 per night for their duplex penthouse with its hanging table and private elevator. It also helps that you get five bedrooms for up to 10 people.
East Village Rental – $3,000 per night
If you need space for eight of your favorite friends and family, you will love this amazing East Village apartment that has four bedrooms and bathrooms. It also has a lovely private garden, a fireplace and a parlor floor perfect for entertaining. For only $3,000 per night, you can call this place home as long as it is available and you have the funds to afford it.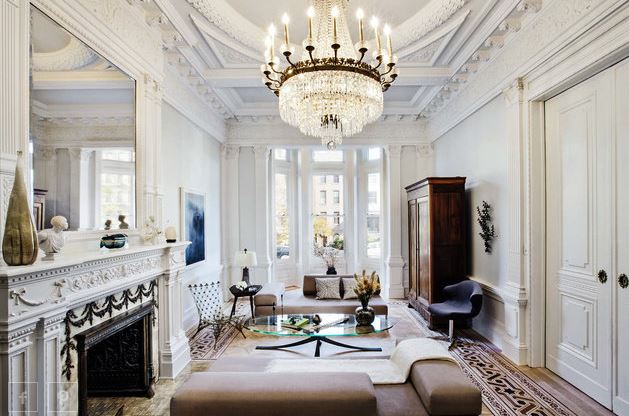 Clinton Hill, Brooklyn Rental – $4,500 per night
To be fair, you cannot rent this on Airbnb unless you are looking to film a movie or a film or host a crazy event in the city. The owner of this amazing brownstone knows that her 10,000-square feet of living space is more than enough for those with big bucks, and she's not renting to anyone who is not important, looking to show it off in a film or looking to host a party. Of course, she's probably the only homeowner in the city encouraging you to bring hundreds of people in and out of her home. With five bedrooms, this home is great for as many as 16 people.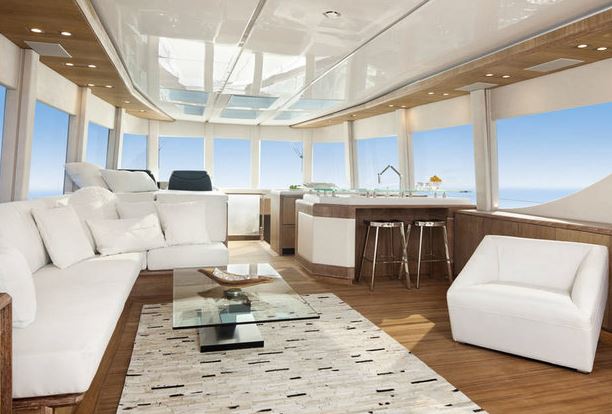 Hudson River NISI Yacht – $6,950 per night
If you've ever been near Battery Park City, you know that there are some seriously amazing locations and views around here. This is a gorgeous yacht you can rent for your stay in the city, and it's pricey. However, you get six bedrooms with enough space for up to 10 guests. That's a lot when you think about it. Just think how romantic it will be to sit near the indoor fireplace and watch the water through the windows, to spend time in the pool or the hot tub with your friends. It's worth every penny.