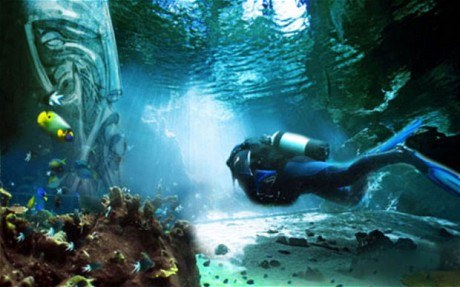 The largest sustainable underwater tourist destination is going to open in Dubai. It's going to be Dubai's very own lost city of Atlantis, attracting millions of tourists on an annual basis. The project is being developed by Reef Worlds, a reef developer from Los Angeles. How will it work? The answer is simple; the developer is partnering with very exclusive waterfront resort developments to create a five-acre tourism destination that will resemble Atlantis, the city lost beneath the ocean. The project name is the Pearl of Dubai.
The hope is that this destination will open up a completely new way of working for waterfront resorts, allowing focus to be drawn to the $3 billion diving and snorkeling industry. At the moment, there are more than 200,000 square miles of waterfront owned by high-end resorts that are not being properly utilized when it comes to their full potential. Reef Worlds wants to ensure that this changes and that resorts will make the decision to fully utilize their waterfront property.
According to the director of development of Reef Worlds, Dave Taylor, Dubai has a problem that's unique in terms of tourism. The area is not considered a top 10 for people who want to dive and snorkel, and he believes that this is a mistake that should be corrected.
"The UAE has a unique tourism problem that we address. When one considers Dubai and the region, scuba diving and underwater exploration is not on the Top Ten list, and yet it is almost everywhere else in the world," he says of Reef World's desire to change the way in which tourists look at Dubai as a potential vacation destination.
The initial plan for the underwater development is to start in Dubai and then do the same thing for resorts all over the world in areas that need a bit of an economic boost to attract tourists.
Photo Source – Reef Worlds