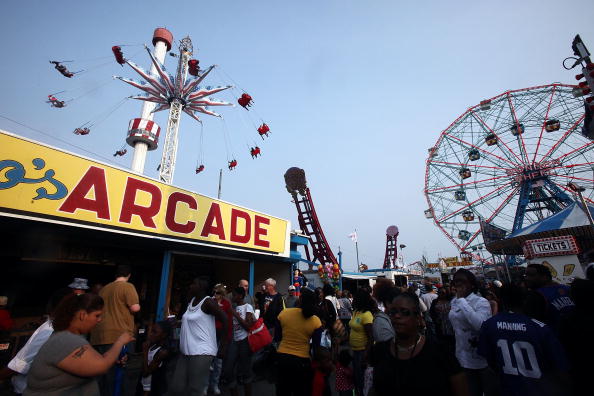 Theme parks are a popular attraction around the world; these fun filled parks offer a host of attractions including roller coasters, games, and food.  While theme parks welcome millions of guests each year, and typically tend to be crowded during peak seasons, many parks have tried to accommodate the massive flow of people by building equally massive parks.  Depending on their popularity, theme parks can range anywhere from a few acres to several hundred acres; however, over the years companies have done their best to accommodate their guests.  Have you ever gone to a theme park and been overwhelmed by the sheer size, visited a park that took you several trips to cover, or simply wondered how big some of the world's theme parks actually are? Here is a list of the largest theme parks in the world.
5. Europa-Park
This 210 acre park can accommodate around 50,000 guests per day, and is the largest theme park in Europe.  Europa-Park features 12 roller coasters, and is home to the Euro Dance Festival and also hosts many other throughout the summer.
4. Canada's Wonderland
Spread over 330 acres, Canada's Wonderland is one of the most popular parks in the world.  With 200 different attractions, including Canada's longest wooden roller coaster, Mighty Canadian Minebuster," Canada's Wonderland offers its guest a variety of entertainment options.  The park is sectioned off into 8 different theme parks including "Splashworks,"which is specifically dedicated to water activities.
3. Cedar Point
This 364 acre theme park located in Ohio, is one of the world's most popular theme parks.   It is the second oldest theme park  in the United States and is known as "the roller coaster capital of the world" because it holds the record (17) for the most roller coasters in a single park.
2. Disney's Animal Kingdom
Disney's Animal Kingdom spans over 500 acres of land, and theme around animal conversation.   The park features several attractions and also incorporates themes and characters from some of Disney's biggest films.  Last year, Animal Kingdom had over 10 million guests, putting it among the top 5 most visited parks in the country, and top 10 in the world.
1. Six Flags Great Adventure
New Jersey's Six Flags Great Adventure recently became the world's largest theme park, surpassing Disney's Animal Kingdom by 10 acres.  Great Adventure is made up of a traditional amusement park and a wild animal reserve.  The park offers roller coaster attractions as well as safaris.  Great Adventure has also hosted musical performances by artists such as The Ramones, Joan Jett, and Alice Cooper.
(Photo by Mario Tama/Getty Images)