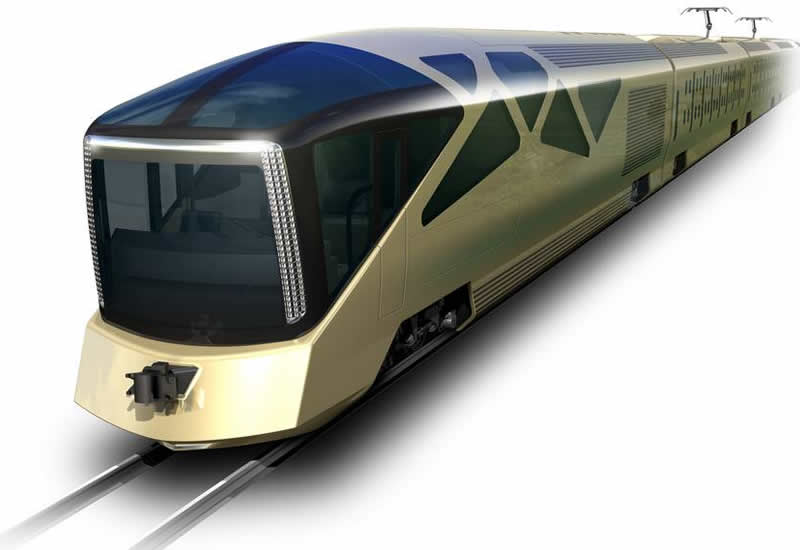 Japan's got a new luxury train in the works that is essentially all the glamor, comfort, and luxury of a hotel crammed in a train-sized form. Put simply: it looks as if it's going to put all other trains to shame. However, the luxury train won't be an option for travelers for a couple of years still. The Japan Railway Company, more commonly referred to as JR East, is debuting its new, prestigious luxury train in 2017.
The luxury train will be champagne gold and have enough room to seat 34 passengers. It will also feature glass-walled observation spaces on both ends of the train (so riders can enjoy the view if they would like to), deluxe suites (these can fit up to four people in total and they also have bathtubs in them!), and the more typical dining and lounge cars. The luxury train's entire look was reportedly created by Ferrari designer Ken Okuyama.
Initially, this new luxury train from JR East will only take travelers throughout Eastern Japan, before it expands to going across the entire country. Additionally, the train will also possess an adaptable EDC system, which will allow it to run on both electric and non-electric rails.
I don't know when, why or how I'd ever be in Japan. However, if I somehow, by someone ended up there and wanted to tour and see the country, I definitely think that this new train  from JR East would be the way to do it (assuming that it wouldn't completely drain my already quite modest bank account).
Here are more pictures from inside the luxury train: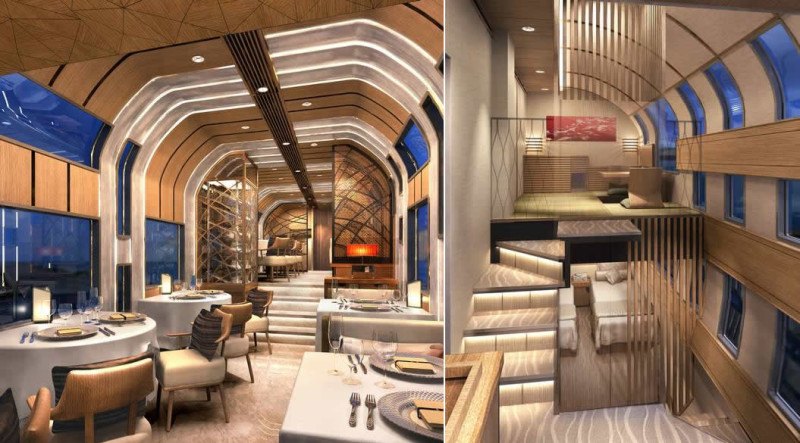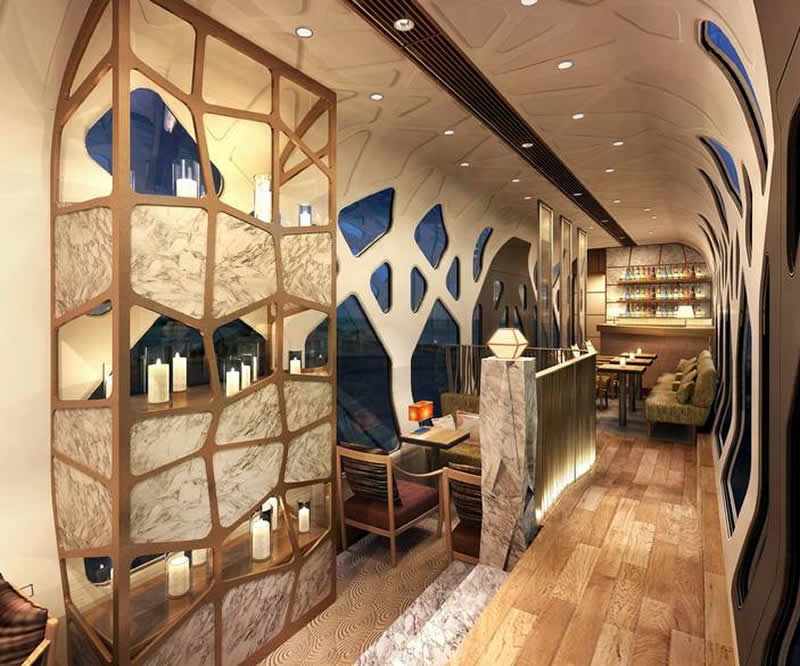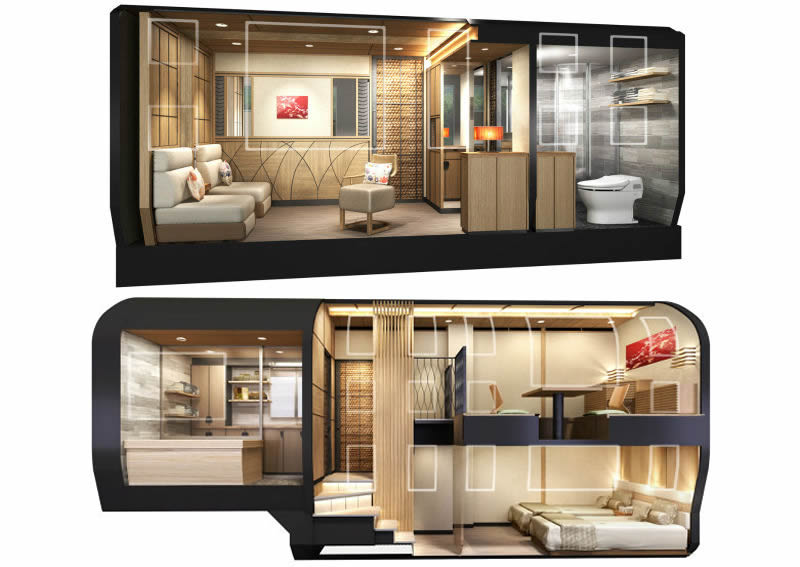 Photos via Pursuitist