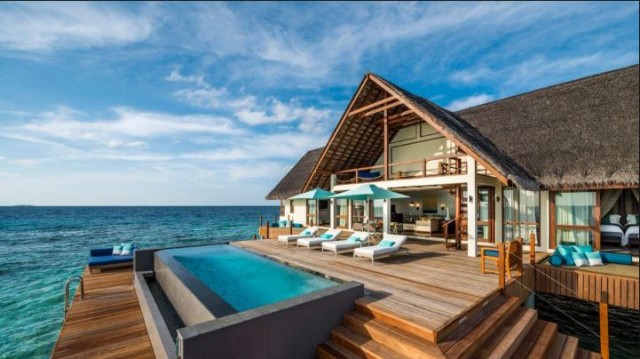 Seven perfectly appointed bedrooms, a private luxury yacht and an island all to yourself in the midst of one of the world's most luxe locations; it's not just a dream you have each night. It's reality. The Four Seasons Resort and Hotel brand is in the final stages of creating your dream come true in the middle of the breathtaking Maldives. Voavah, Baa Atoll is the location in which this amazing resort is set to open in late 2016, offering only those with the deepest pockets a chance to vacation in the most upscale location with a unique twist. The entire resort, the island, everything is yours for the taking for the duration of your stay.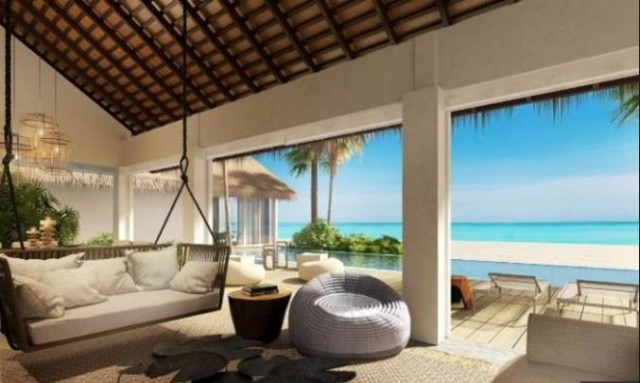 It's not a secret that Four Seasons properties are among the most luxurious in the world no matter their location, but this is the most luxurious of them all. Completely private, you'll have your own yacht on which to enjoy leisurely days at sea and anything else your heart could desire. Two stories of sheer opulence is not enough, however. The island comes with its own private chef – who loves to have the kids come into the kitchen and help with dinner while mom and dad relax – as well as a private library and a gym. The entire living area of the resort is open air, inviting in the cool ocean breeze and the salty air. The spa is always open, and any experience you desire is yours to have.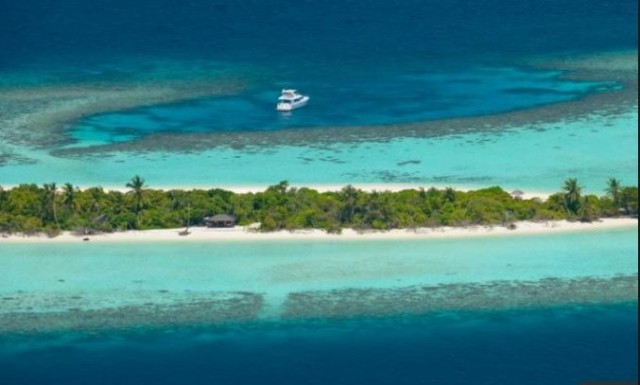 Diving in the clear blue water is encouraged, and private lessons are always welcome. The luxury yacht, Voavah Summer, is 62-feet long and features two cabins. Overnight cruises, day trips, dolphin excursions and romantic sunset cruises are always recommended by the discreet and very private staff. Created by UNESCO, this amazing resort was designed to stay out of nature's way by blending seamlessly into nature at every possible angle. The spa sits above the ocean, the private island has been left alone, and everything you want to enjoy here is as environmentally-friendly as possible. To get here, you'll need to take a 20-minute speedboat ride from the more public Four Seasons Resort in the Maldives. Private seaplane transfers from the main airport take 40 minutes.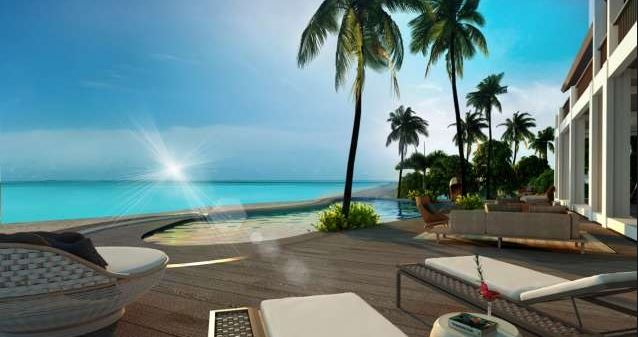 This lovely oasis can accommodate up to 22 guests at a time, though you might find you don't want to share this private paradise with friends and family. To book this lovely private island resort, guests must email the reservations specialist at [email protected]. Prices are not shared on the Four Seasons website, which says to us you mustn't have a budget to visit. A private reservations manager works through every detail of your stay, ensuring every possible request you might have on the island is met in advance. This resort is for those who can afford every possible luxury in life, which means it will be booked before you know it. Exclusivity makes it all the more desirable, and it's not worth missing out on this little piece of Heaven on Earth.