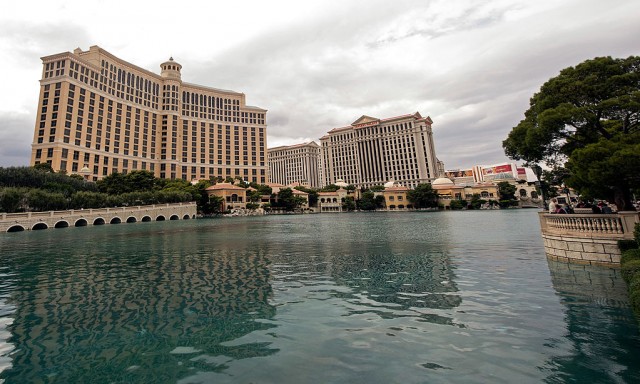 Anyone who has ever been to Las Vegas knows that the only way to do the pool at any of the area resorts is with a private cabana. After all, no one wants to fight for a cheap lounge chair where someone's kids will run around, spill your cocktail and constantly bump into your chair while you relax with that book you downloaded (perhaps I'm thinking of my own home?). Las Vegas is a place for high-end fun, upscale amenities and a chance to party like a rock star. Pool cabanas in Vegas are interesting in that they can go from inexpensively priced at a few hundred dollars per day during the week to thousands of dollars per day on the weekends. You just have to know which ones are the hottest, which ones are the most amazing and which ones are for the super wealthy. They might not all be the most expensive, but they are the ones the rich and famous flock to when they are in Vegas.
Of course, most people don't have deep enough pockets to party like a rock star. This means those people sit around on their cheap lounge chairs leaving behind threadbare towels and inexpensive personal items so that no one else dares to take their seat when they get up to run to the bar, into the water or to the little girl's room. While it's entirely possible to find a hotel cabana at a luxe resort on a budget – such as splitting the cost with your family – it's also impossible not to wish you were inside one of the most upscale, most luxurious cabanas in all of Sin City. We can tell you right now that some cabanas are so far out of the average person's price point that you'll never know personally what they look like. Prices are often less expensive throughout the week, but prices for some cabanas – not all – go up significantly on the weekend.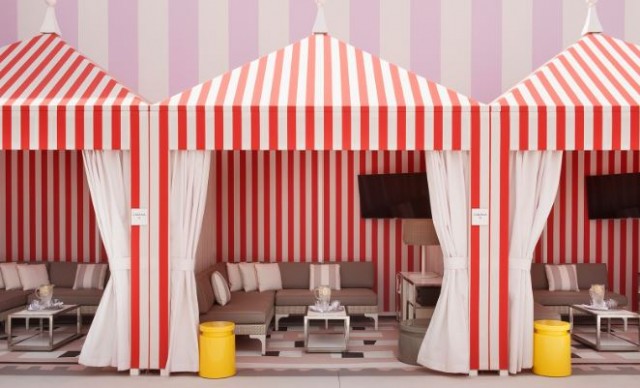 SLS – $1,000
The good news about this particular Las Vegas cabana is that it does not require any set price to rent. However, your party is not leaving this cabana until you spend $1,000 on food and beverages. There are only 25 cabanas, and there are two VIP services. If you want the VIP service, you'll get 48-inch flat screen televisions in your cabana. You'll also get lounge chairs, day beds and you will get the highly coveted ceiling fans that come along with the VIP service. You can pay more on the weekends – prices are not specified, however – and also have game systems brought to your cabana as well as a few misting stations to keep everyone cool; because dipping your toes in the pool water is not for those who want to spend thousands at the pool bar in just one day.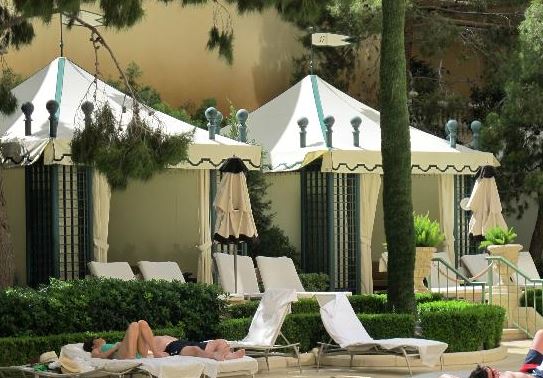 Bellagio – $1,250
There's only 51 private cabanas here, and each one is perfectly appointed. They each come with an actual cabana, of course, but the Bellagio wants to maximize your space and offer more luxe options. this is why each of the private cabanas also features an amazing private patio perfect for dancing and just relaxing. With a private fridge, you'll find that there are more than 25 different beverages already stocked for your enjoyment, including water and soda for mixing. When you get hungry, your cabana comes with chocolate-covered strawberries – and you can even request a birthday cake for a special occasion.
Depending on which cabana you choose to rent for the day, you might find your own private dressing room is included. Others have pool rafts, surround sound for music and televisions on which you can rent a Wii for some gaming fun. Misting systems and in-cabana private massages are also available. A private concierge will keep your food and beverage requests filled all day long.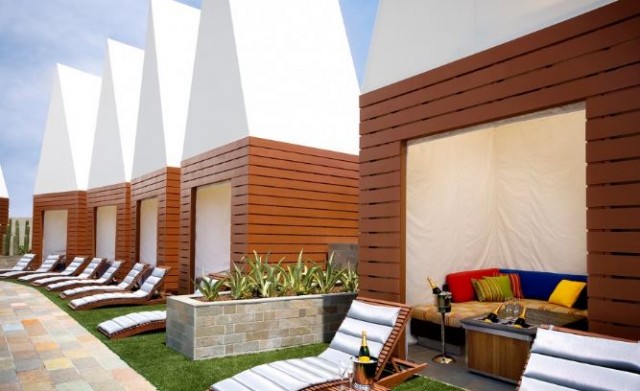 Palms Casino – $2,000
One of the classic hotels in the city, this cabana rental is one of the most expensive, and usually only for those who are super rich. This one doesn't offer you free cocktails with your stay; just the cabana. It's all for you, but you're still going to pay for your food and beverages. There are only 27 cabanas here, and they book very quickly. Each one comes with a gaming console. The rental is a minimum for food and drink, so anything you spend over that is strictly on you. However, you should try to visit on a Monday when the hotel donates proceeds from the cabana rental fees (the fee for rentals is only $150) to their favorite charities throughout the city. This cabana sits right on the pool's edge, comes with a mini fridge, a television, music and surround sound. Your private concierge makes you happy all day long.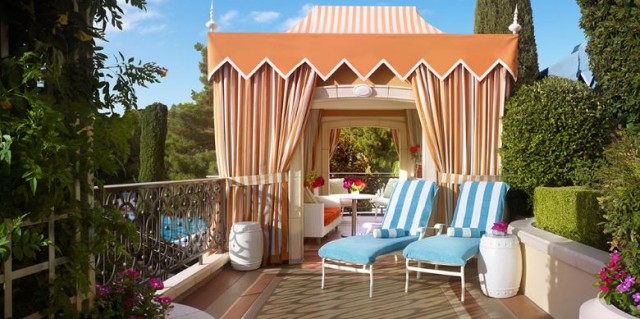 Wynn Las Vegas – $5,000
What people love most about these cabanas at this particular hotel is that they are for adults only. They are located around the adults-only European pools, meaning you don't have to share with kids. Each one has its own mini fridge, a plasma television in case there is a great game on and sofas. You'll also get to sunbathe without a top if that's what you prefer. These cabanas offer a chance to have your own private concierge, surround sound and even an iPod preloaded with all the best music in the history of music. It's yours all day for a small fee of only $5,000 at peak time.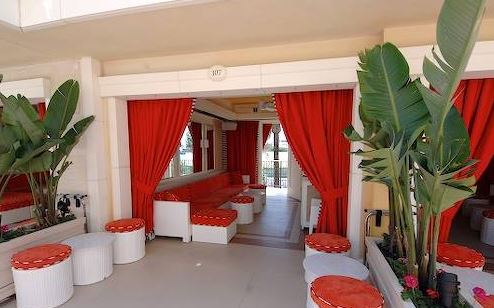 Encore Beach Club – $15,000
Unlike the regular, boring cabanas that run only $5k for a day at the Wynn, the sister resort offers more substantial rentals for one day. For the small cost of a brand new basic small sedan, you can rent an Encore Beach Club cabana. It's really more of a bungalow than a cabana, though. It's here you will find room for 20 people. It's air conditioned, has a private shower, has a private balcony and terrace and even cost with a private spa pool. You'll get flat screen televisions, a stocked fridge and you have your own pavilion strictly for gaming. This is not your everyday cabana.