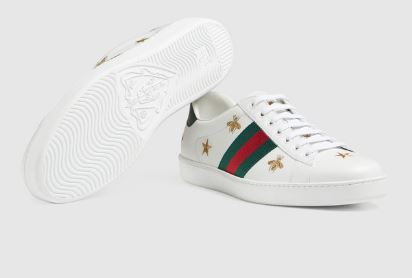 When it comes to amazing shoes, we ladies don't put much effort into our sneakers. Honestly, we're more concerned with heel height and whether or not our shoes have red bottoms or rock studs. If you have to ask me what the most amazing shoes are for women in 2016, I'm throwing out there the suede Manolos, the nude So Kate Louboutins and the Valentino Rock Studs (I like the flats). It's just what it is; but what about tennis shoes and sneakers? We do wear them when we want to be 'soccer mom chic' and when we head to the gym. We aren't like men, though; we don't need Jordans or $1,000 kicks – unless they have red bottoms, of course. We're a lot simpler, but that doesn't change the fact that we want fun, fabulous sneakers when we work out and go uber-casual. According to all the fashion bloggers, the magazines and the most fashionable women in the world, these are the best sneakers for women in 2016.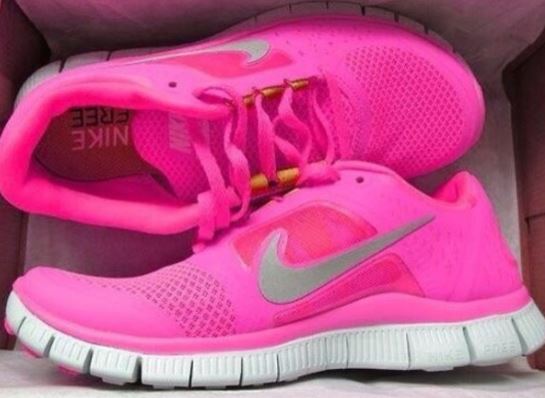 Nike – $100 plus
As always, you're going to find us in the gym wearing our bold colors and bright patterned Nikes. Nothing screams, "I'm working out," more than a hardcore Nike. Additionally, year after year we ladies just know that there is nothing more comfortable in the gym or on the hiking trails or on a long jog than a pair of Nikes. The brighter and more fun, the better.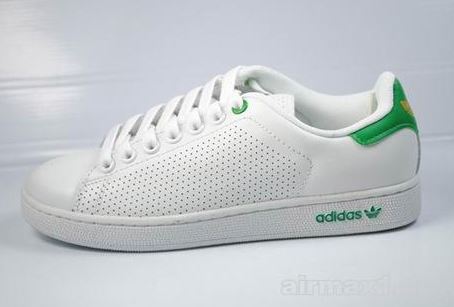 Adidas – $70 plus
If you're going casual, you're going to want the low-cut, simple Adidas from the 70s. They're hotter than ever right now, and they're better than ever. You get bonus points if you skip the basic edition and head for the Stan Smiths. They're simple and elegant, definite classics that really just never go out of style. They're not so great for working out, but they look great paired with a pair of skinny jeans and a simple white tee and a baseball cap for a day of tailgating.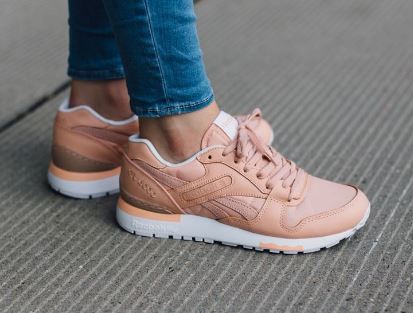 Reebok – $75 plus
Simple and a classic, there is nothing quite like a pair of Reebok tennis shoes that make life that much more grand. They're comfortable and versatile in that they're great in the gym and just for simple fashion purposes. We love them, and they make us happy. If you can find the Rose Gold Reebok kicks, too, you're even more awesome than we thought before.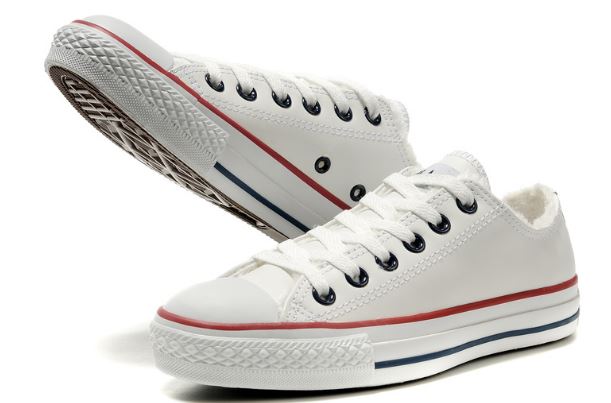 Converse -$75 plus
Ask your husband what it is he imagines you wearing his manly fantasies – not the private ones, of course – and I guarantee the man will tell you he wants you in a pair of skintight jeans, a white tee shirt, his favorite football team's hat and a pair of chucks. My husband would die if I came home in a pair of chucks, to be quite honest. It's a tale as old as time, but these are shoes that men find so irresistible, and so sexy. They're simple, and they go with everything.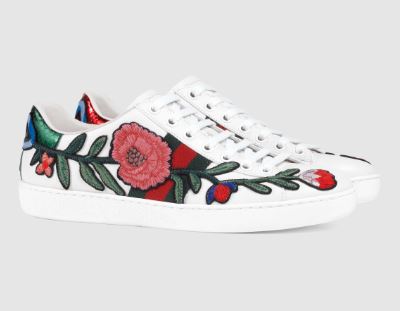 Gucci – $600
Ladies, this one is for you. These are impractical for anything other than running around in something flat and cute. We love Gucci when it comes to classic shoes. We probably love them more on men in the loafer category, but the designer makes some killer kicks. You can get these embroidered aces in any different pattern imaginable, so you have plenty of choices. When your husband complains about a pair of $600 kicks that aren't even possible to wear to the gym, remind him that they're still cheaper than his incredibly…interesting…Yeezys.