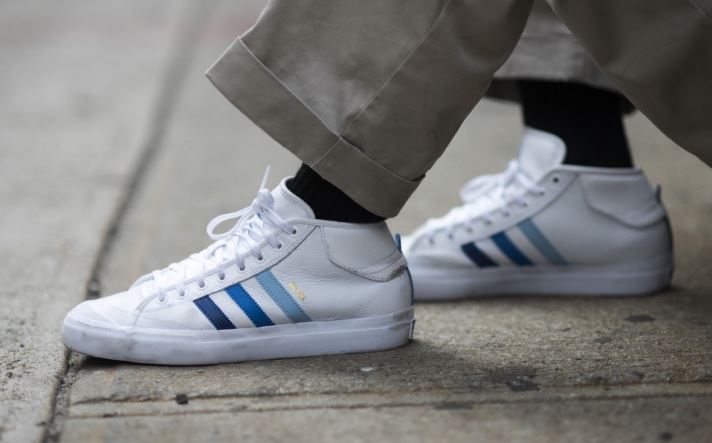 Who doesn't love Adidas? Growing up, they were my favorite brand of sneaker to the point that it was always a little bitter for me that we had to wear those boring, unexciting white Nikes with the color inserts for cheerleading in high school and childhood. Adidas was so much cooler, and now they're even cooler – if that is even possible. The athletic company just released the coolest pair yet, and I'm wondering if I can find a reason to need to own them. As someone who only wears sneakers to the gym, these won't work in my everyday life and that's too bad.
Adidas Skateboarding has partnered with team rider Na-Kel Smith to create something they call the Matchcourt Mid. These are the coolest Adidas yet and it's all in the color. The Matchcourt is a classic, and we all love it, but this one has the prettiest blues on the Adidas stripes, and the inspiration comes from Smith, who worked to create what he thought might be the best of the best. It's called the blue gradient effect, and it's awesome. The shoes are inspired by West Coast style and designed by Smith to be the most exceptional shoe in terms of performance.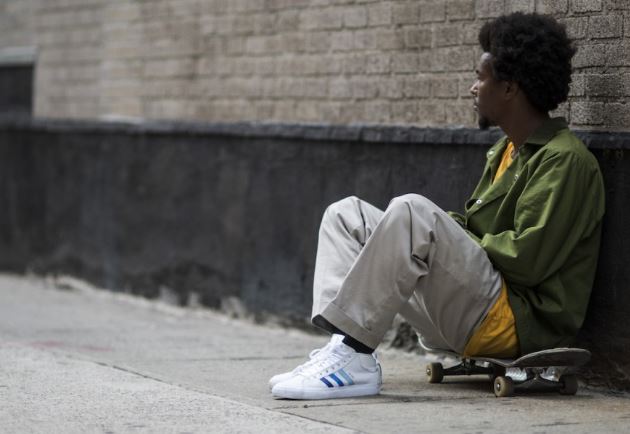 We all know that Na-Kel Smith is one of the greatest skateboarders of the moment. Not only that, he's also well-known for his exceptional sense of style. It only makes sense that Adidas would seek him out to collaborate on a line of limited edition shoes that will sell big time to a certain crowd, and even to those who don't skate and haven't heard of him other than in passing. The collaboration is genius, and we dare to predict this will not be the last time Adidas works with Smith in the near future.
Even if you're not a skateboarding professional – or even amateur, or even a skateboarder at all – these cool kicks might work for you. When I envision them on the stylish woman, I see her in a pair of skinny jeans rolled up at the ankle, these shoes with invisible socks and a plain white tee tucked in just a bit in the front. Add in a baseball hat for your favorite pro or college team and you have a casual look that just never goes wrong. I know this is not what Na-Kel Smith had in mind when the design was created, but everyone needs to get a little something out of their favorite kicks, right?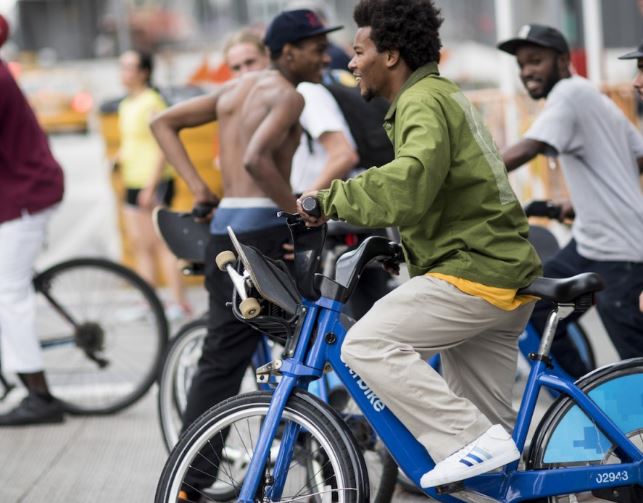 What you need to know about the Na-Kel Smith Matchourt Mid is that it's a limited edition release. We don't know how many have been created, but there are only so many and they will only sell until they are gone. You can pick them up for only $80 right now, too, which makes them even more desirable. Hot shoes that are affordable? You cannot beat that. You can pick them up from any Adidas retailer as well as the Adidas website.
Photos by Adidas