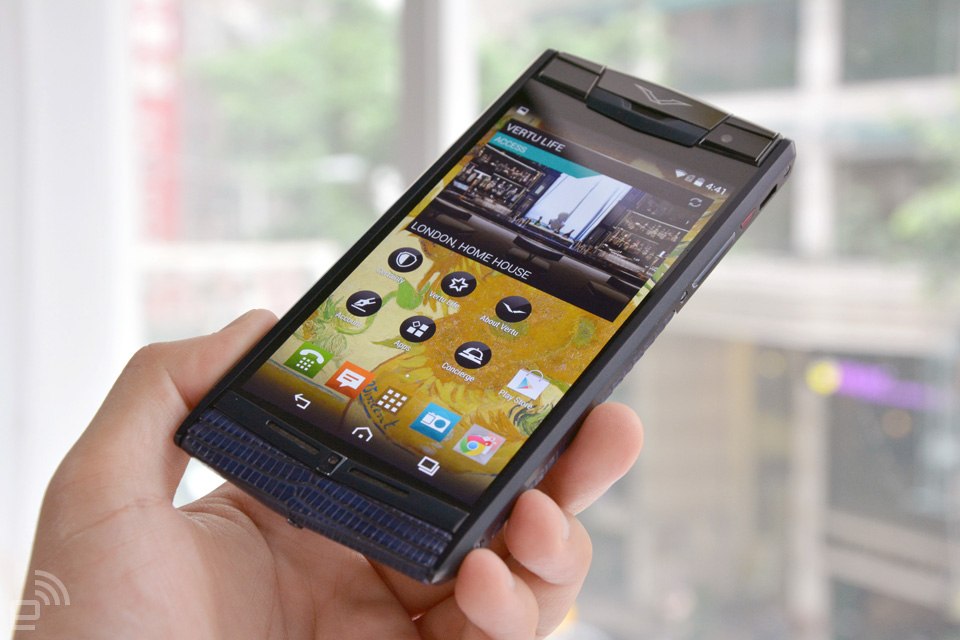 Priced from $10,800 to $23,100, Vertu's new Signature Touch mobile phone is one of the world's most expensive smart phones on today's technology market. Established by Finnish mobile phone manufacturer Nokia as a wholly owned subsidiary in 1998, Vertu is a British manufacturer and retailer of luxury mobile phones and accessories. Nokia sold Vertu to private equity group EQT VI for an unspecified amount–rumored to be upwards of $200 million–in October 2012 and by the end of last year, Vertu had sold more than 350,000 phones. Popular in Asia, Russia, and the Middle East, Vertu mobile phones were originally marketed explicitly as fashion accessories, or "mobile communications instruments," sold through an emphasis on craftsmanship, style, and service rather than function and ease of use. The Signature Cobra, introduced in 2006, was Vertu's most expensive model, featuring a price tag of $310,000. Vertu's mobile phones are available in 500 retail stores, including 70 Vertu Boutiques, in 66 countries.
Even though Vertu's mobile phones have been criticized in the past–they've been described as "tasteless trash" by Wired Magazine–it's newest Signature model, the Signature Touch, looks just as great as its predecessors while elevating its performance to the level of other top-rated smartphones, such as Apple's iPhone 6 and the Samsung Galaxy S5, with the newly-integrated Google Android operating system–introduced in last year's Vertu Ti. Made from high-end materials, including an extremely durable 4.7-inch sapphire crystal touch screen, a titanium body, and a number of different reptile skins in various colors for the phone's unique and luxurious casing, the Vertu Signature Touch is in a league of its own when it comes aesthetic value. The Signature Touch runs the newest Android 4.4 KitKat operating system and includes a number of features: 64 gigabytes of internal memory, a Qualcomm lightning-fast 2.3 GHz Snapdragon quad-core processor, a 13-megapixel camera, a Skype-ready front camera, high-quality Bang & Olufsen speakers, a lithium-ion battery enabling more than 15 hours of talk time, quad-band GSM and LTE connectivity, and a wireless charging station.
Other impressive Signature Touch features and perks include Vertu Certainty, a service that provides data backup and retrieval, antivirus and antitheft encryption, and 24-hour to technical support; Vertu's Life Entertainment program, which gives owners access to exclusive venues and events; and Vertu's signature direct connection to the company's 24-hour concierge service–accessed by pressing the ruby button on the side of the phone. The phone's exquisite craftsmanship, upgraded operating system, and concierge service might make the $20,000 price tag worth it. But that's up to the potential user to decide.
For more information on the Vertu Signature Touch, as well as the company's other luxury mobile phones, visit vertu.com. Scroll down for more photos of the $20,000 smart phone and a video, courtesy of Engadget.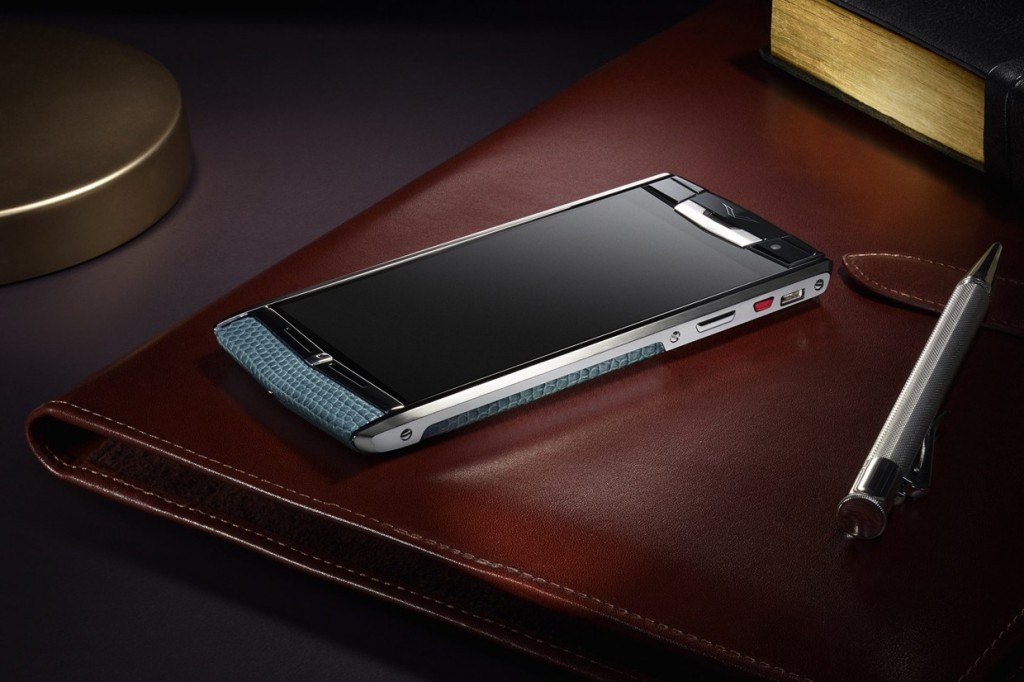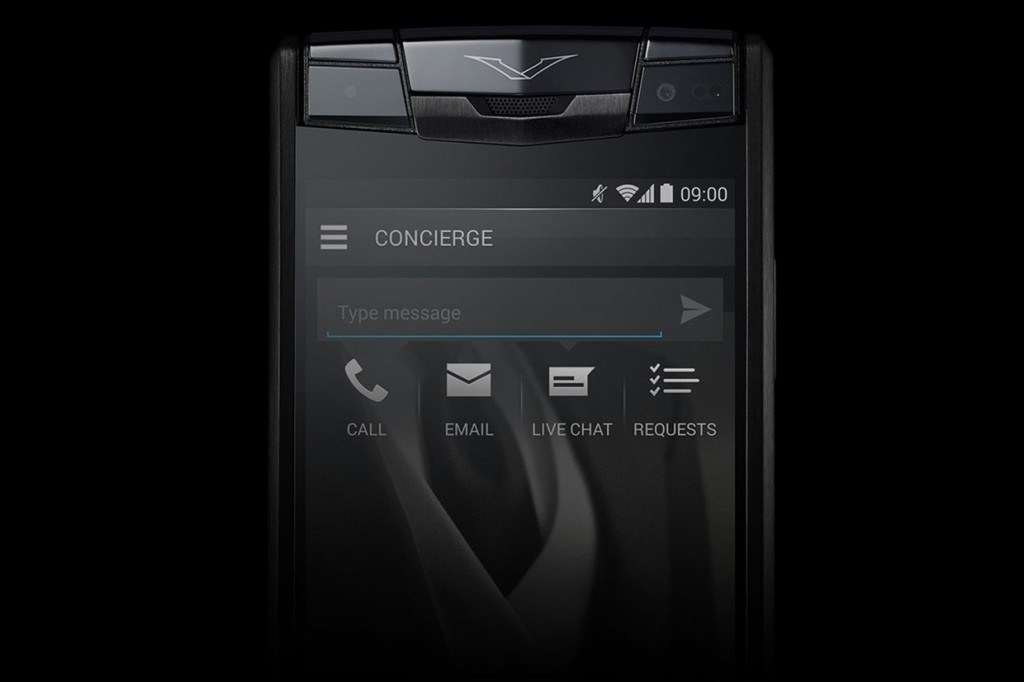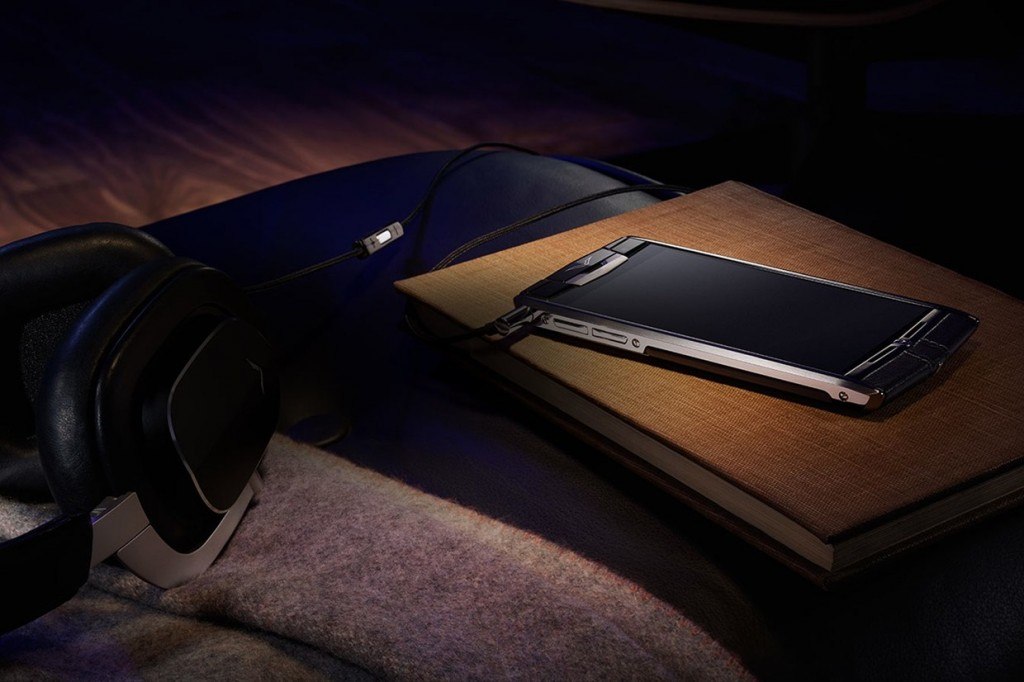 Photos by Vertu/wired.co.uk
Video by Engadget/YouTube.com
Photo by engadget.com