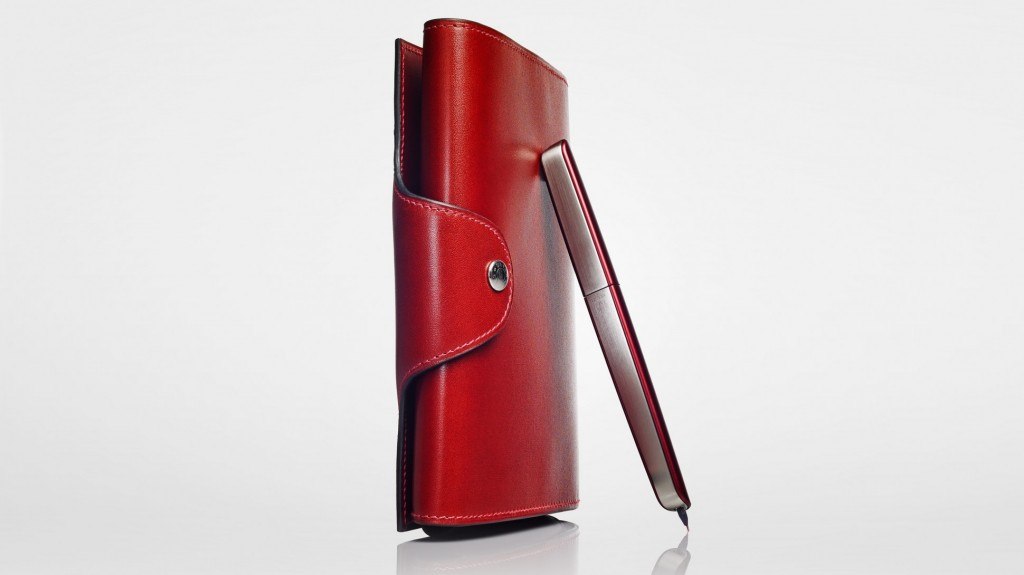 Apple isn't big on pricing their new electronics – particularly their newest version of the iPhone – affordably, and if you thought the new iPhone 6 was expensive when it first came out, you're going to be beside yourself when you find out how much the first ever Hermes pen costs. The Hermes Nautilus is the first pen designed by the luxury brand, and it's so much more than just your everyday writing instrument, and the price reflects that.
The new iPhone 6 comes at a price around $650, but the new Nautilus pen by Hermes is retailing for as much as $1,600. Perhaps your next question is how a pen can be worth so much money, and it's a fair question. After all, pens are mostly the same across the board. They're not too exciting. They're not too difficult to use, and they all have the same features, right?
Without the annoying click of a button that makes so many pen tips extend outside of the barrel, this pen automatically seems that much more elegant. It's got a half twist at the top designed to allow you to open it up and begin to write. The tip is designed out of the most pliable materials, which allows it to have the smoothest use and the most amazing appearance. It's soft and easy to use, and people have described it as so much more than just pen.
Hermes has teamed up with Marc Newson to create this luxe pen. The artistic director of Hermes, Pierre-Alexis Dumas, and Newson have worked together to create something so slim and fresh that they can legitimately price the pen for so much money without many people questioning this. This is the pen that is said to not make mistakes. Of course, you'll never know unless you shell out the $1,600 for the pen.
Photo by Hermes