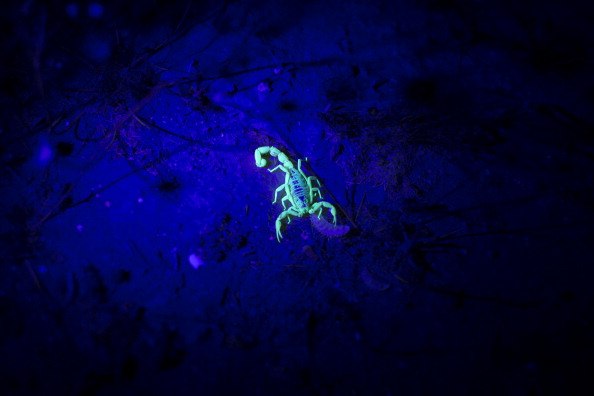 Typically, people aren't the biggest fans of scorpions, and for good reason. Not only are they are creepy, spider-like creatures (called the "distant cousins of spiders"), but their stingers carry venom in them, venom that, in some cases, is deadly to humans (although, in all actuality, out of the thousands of species of scorpions, there's only 25 of them whose venom can kill people).
However, while we may be terrified of scorpions and stay far away from them, it turns out that they can actually be beneficial to us in more ways than one. Not only can the venom that scorpions produce help you with health issues, but it can also make you richer than you ever thought possible.
The two unexpected benefits are intertwined. Scorpion venom possesses protein that can be used for the treatment of conditions such as rheumatoid arthritis, inflammatory bowel disease, and multiple sclerosis. These problems that plague so many individuals can be (at least somewhat) remedied thanks to these scary creatures.
And due to the fact that the venom of scorpions can actually provide aid when  it comes to these medical conditions, it makes the price of said venom ridiculously high. Just how high? How about $39 million per gallon. That's right, just one gallon of scorpion venom is so rare and valuable that it could make you enough money that you'd be set for, at the very least, a few years, and if you made some good investments and used your money wisely, possibly for life.
At $39 million per gallon, scorpion venom is one of, if not, the most expensive liquid on the planet. Other high-priced, unique liquids, such as snake venom, LSD, or even mercury, don't break out of the thousands in terms of how much they cost. So even though it's probably insanely difficult to obtain a full gallon of snake venom, even if you got just a small portion of that amount, you could quickly become a millionaire. It's funny how a creature that so many people are terrified of (including myself) actually has the potential to not just help individuals with their health but also make you incredibly wealthy as well.
Photo by Uriel Sinai/Getty Images