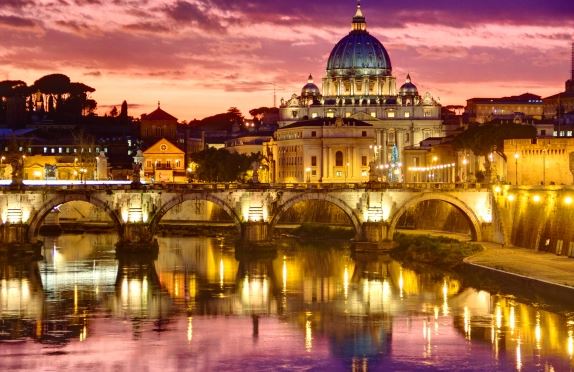 There will always be people who say that expensive doesn't mean quality, but I disagree. I think when it relates to dining, the more expensive the food the better it is. Of course, this tends to apply more to celebrity chef-owned restaurants and those with Michelin stars. On that note, I'm certainly not saying that there are not dive bars and small family-owned restaurants with super affordable prices that don't serve some of the most amazing food in the world. For instance, if you want the best fritters made in the entire universe, you'll head to Swansboro, North Carolina and eat at Yana's on the water. When in Rome – and I literally mean when you are in the city of Rome, Italy – there is no shortage of expensive restaurants that serve amazing food.
It's the perfect example of expensive means good, and that's why you'll want to make a reservation for dinner at one of these amazing, expensive, and decadent restaurants. If you are a foodie and you've been looking for an excuse to head to Rome, go ahead and thank us now. Remember, however, that these prices do not include anything to drink, so imbibing in a bottle of amazing wine will make it significantly more expensive to dine in Rome.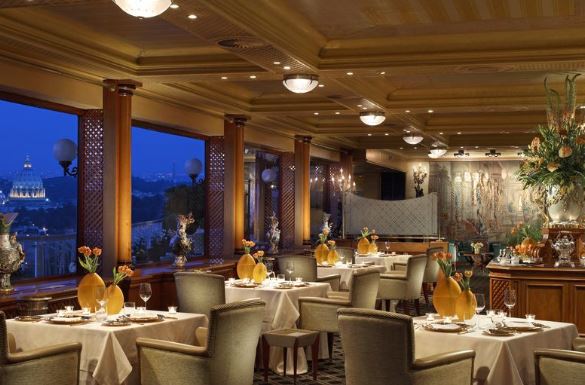 La Pergola – $150 per person
This restaurant is the only one in Rome with 3 Michelin Stars, and it's not easy to make a reservation in this Waldorf Astoria Restaurant. If you want to dine somewhere with elegance and class, this is the place. It's just an added bonus that the restaurant affords you panoramic views of the historic city. Be sure, however, that the view is not the only thing you can afford on this upscale menu.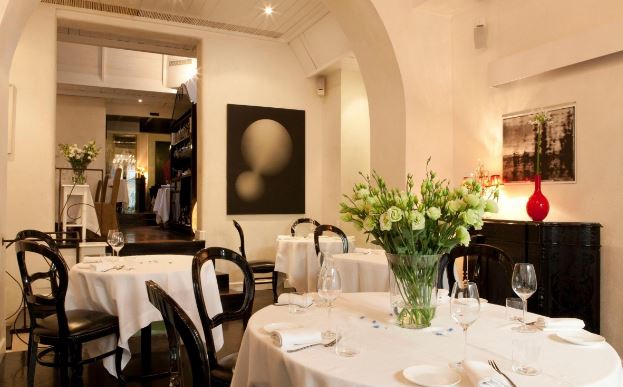 Il Sanlorenzo – $140 per person
We cannot get over the amazing brick ceilings – they are original – in here. The entire space is simply to-die-for, and that's before you even check out the menu. The beautiful chandeliers compete with the rustic materials in the building to create this sort of romantic ambiance you cannot recreate anywhere else. The food is stellar, the prices are astronomical, but the memories you will make here are beyond priceless.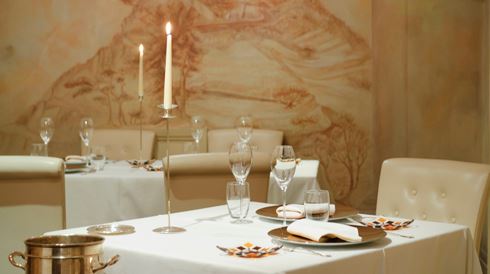 Il Convivio – $120 per person
Owned by three brothers with a love of food and history and family, this little hole-in-the-wall is everything. It's nondescript, which means most people don't even know it is there. It is one of those places that people simply do not talk much about because they want to keep it to themselves until it makes it big, and that's what we love so much about it. You will not find better food here, and it's what people love about this little place.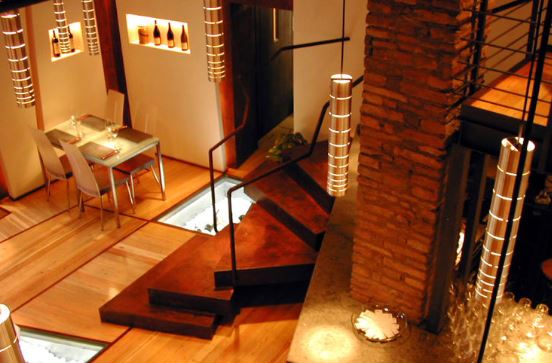 Glasss Hostaria – $160 per person
The chef here is from Rome, but she spent 14 years living in Texas working as a chef. She decided that while southern food is delicious, there is nothing that beats her roots and her Italian heritage. When she came back to the city, she decided it was time to open her own place so she could cook all the things that she learned as a child. It's homey, it's elegant, and it's some of the best food you'll ever enjoy. In case you're wondering where the "glass" comes from, it's in the floor where the seafood you'll consume later in the evening swims beneath your feet in custom tanks.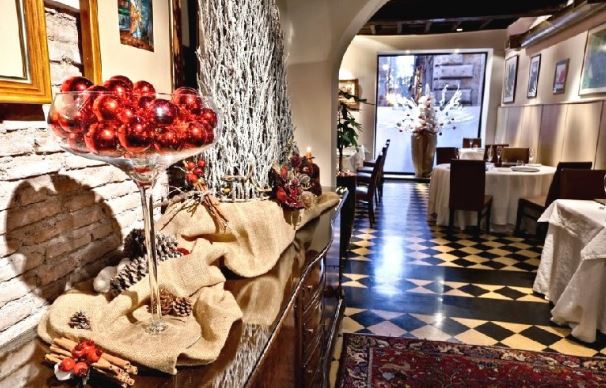 Il Pagliaccio – $120 per person
If you like food that pushes the limit and doesn't adhere to any sort of rule, you will love this place. It's the one place in Rome you will not find the chef focusing on tradition as much as he focuses on the love of food he creates out of his own desire for something just a little more. It's bold. It's out of the box. It's something that will eventually become trendy when people catch on. At the moment, though, it's just plain good and it's worth the time to make a reservation and enjoy the amazing food. We love the classics, but sometimes you need something a bit more exciting and a bit outside the box to make life more interesting.